For all the elite import players the Halifax Mooseheads have had in the last few years, general manager Cam Russell believes none of them have acclimated to their new surroundings quicker than Filip Zadina.
It started with a little local hospitality.
"He flew in and a couple of our players and billets picked him up from the airport," Russell said. "It was Labour Day weekend. We had four days off. They took him to a Nova Scotia bonfire and took him out on a fishing boat. It was instant bonding."
Sparked in small part by his initiation, Zadina hasn't disappointed in Halifax.
Zadina is his making his case to be the next in a long list of top NHL Draft picks from the Mooseheads. The Pardubice, Czech Republic native started the season as a consensus top-10 pick in 2018, but has entrenched himself inside the top five thanks to an outstanding first half.
After starring at the CHL Top Prospects Game in Guelph, Ont., last week, Zadina's stock is only continuing to rise.
"He played like he's played all year," Russell said. "He's so consistent with his game. He's such a professional in the way he approaches practice and games. You see the same effort every day."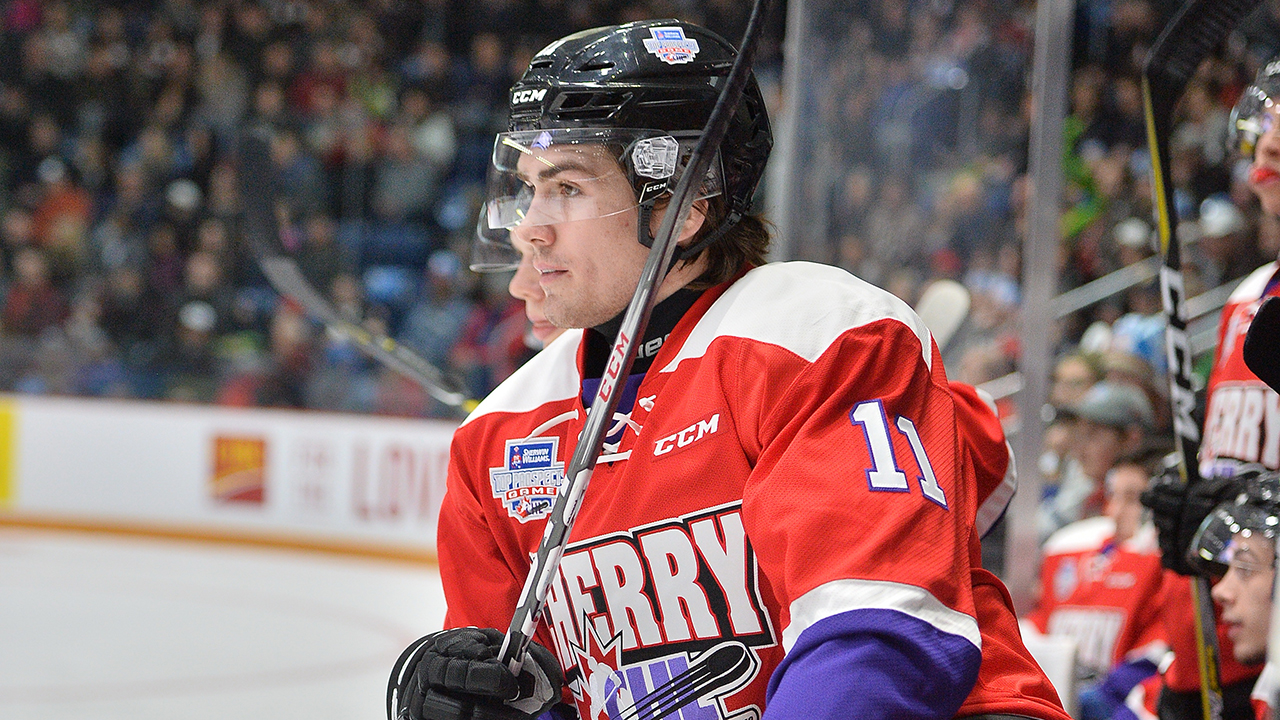 Thanks to Olympic-bound Swedish defenceman Rasmus Dahlin, Zadina won't join Swiss centre Nico Hischier (2017, NJ) or even local boy Nathan MacKinnon (2013, COL) as a first-overall NHL pick. But the 18-year-old winger was graded as the second-best skater currently in North America in NHL Central Scouting's midterm rankings, released last week.
He's on track to supplant the likes of Switzerland's Timo Meier (ninth, 2015, SJ) and Denmark's Nikolaj Ehlers (ninth, 2014, WPG) among recent European-born-and-raised Mooseheads alum.
"There were a lot of good prospects (in Haliax). Now they are playing in the NHL," Zadina said. "Hopefully, I believe I will enjoy the same way like they went."
Zadina sits second in QMJHL rookie scoring with 53 points, three behind Rimouski's Alexis Lafreniere, 16, who's played four more games.
Russell was optimistic this was the player he'd be getting when he drafted Zadina 11th overall in the CHL import draft last summer. He wasn't banking on it, though.
After all, while Zadina spent the first half of last season with HC Dynamo Pardubice of his country's top men's pro league, the Extraliga, he produced just a goal and an assist in 25 games before moving down to junior.
"I didn't play a lot. I didn't have a lot of ice time," Zadina said. "So I played juniors in the Czech Republic and it's not too much the same like Canadian junior leagues. This was the best decision for me to come to Halifax."
[snippet id=3700369]
Clearly, the decision has been a fruitful one.
Perhaps with the exception of Hischier last season, Mooseheads defenceman Jared McIsaac counts Zadina as the best player he's ever shared the ice with. He calls Zadina more of a sniper.
"When he gets time and space with the puck, he makes plays at ease," McIsaac said. "He's got a really good shot, one of the most lethal shots in our league, maybe even the CHL."
Russell believes Zadina's shot is NHL-ready and reminds him of Martin Frk's. The Detroit Red Wing was a member of Halifax's 2013 Memorial Cup-winning team.
It's only part of the reason he's an elite draft prospect.
North American Central Scouting, an independent service, has deemed Zadina as the second-best draft-eligible player in its January rankings. That ranking is up from sixth spot in October. Chief scout Mark Seidel sees the six-foot, 195-pound forward in the same mould as Ehlers – both in terms of their skills and improvements made throughout their draft years.
"He's dynamic. He's can control the game. He shows he can take the puck and dominate at times," Seidel said. "He showed his skating ability (at the Prospects Game). Every night in Halifax he does that, basically.
"He's going to be an elite scorer. But he also has good vision. Both those things translate well to the NHL."
It's not hard to see why after his performance at the world juniors.
Zadina was one of the breakout stars, recording seven goals and an assist and making the tournament all-star team. More importantly to him, the Czechs reached the medal round before settling for fourth place.
"I brought my Halifax game to world juniors," he said.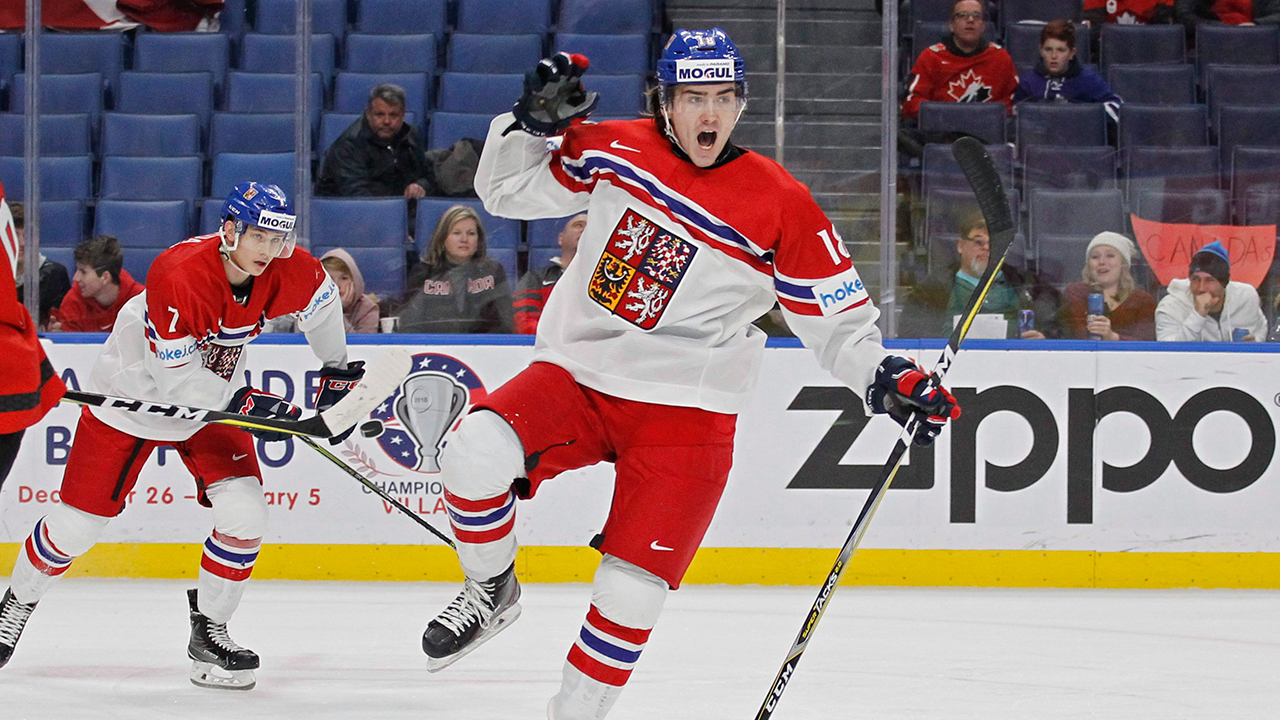 Russell wasn't surprised by Zadina's performance. However, it's what Zadina did upon returning to the Mooseheads that Russell found even more impressive.
Zadina flew to Saint John from Buffalo, arriving ahead of his teammates for a road game. It was the day after the tourney, so Russell told Zadina he would get a day to rest, despite him wanting to play. Zadina helped unload the bus before the game instead.
"He's a joy to watch. He's a star. The nice thing about him is he doesn't act like a star," Russell said.
Zadina is part of a young but impressive team in Halifax. The Mooseheads had four players in the Prospects Game – Zadina, McIsaac, centre Benoit-Olivier Groulx and goaltender Alexis Gravel – yet still sit in second place in the QMJHL. They're one point behind the Blainville-Boisbriand Armada, entering Tuesday's games.
Zadina, McIsaac and Groulx could all be first-rounders in June, making the Mooseheads even more formidable next season if all were to return. Zadina's performance so far puts that into serious question.
Russell has grown accustomed to seeing players of Zadina's calibre depart ahead of schedule.
"You'd love to have all these kids until they're 20 years old," he said. "MacKinnon played in the NHL at 18 and [Jonathan] Drouin 19. Ehlers left at 19, Nico last year at 18. That's all part of the game. As much as we would like to have them here, we still feel great for the kids to see that they've developed and that they're moving to the NHL."
If Zadina reaches the NHL next season, his season in Halifax will be a big reason why.
Russell has had his share of star European players. But as soon as Zadina arrived in the city, Russell knew his latest prospect would be just fine.
"Of all the guys he's probably adapted the easiest," Russell said. "Typically, it can take two to four to six weeks for the guys to get used to the smaller rinks. It just seemed like he jumped into it right away and looked at home right from the start."
[relatedlinks]