WINDSOR, Ont. — Windsor Spitfires coach Rocky Thompson is using forward Gabriel Vilardi as much as possible, but the top prospect had to be willing to adapt to make it happen.
The 17-year-old Vilardi has been playing wing for large parts of the 2016-17 season, including at the Memorial Cup. The switch was an easy solution for Thompson because of Windsor's depth down the middle, and the fact a hole opened up when last season's leading scorer Christian Fischer moved on to the Arizona Coyotes organization.
The payoff for the natural centre has been more ice time in front of scouts ahead of the NHL Draft.
"I wanted him in our top six," said Thompson. "He arguably plays the most minutes of our forwards because he also plays both special teams. He's an engine for us, any time he's on the ice possession goes up.
"He impacts so may different areas of the game. He's a net-front presence right now but could easily be a half-wall guy."
It took some time to adjust, but the effort has boded well for Vilardi, who led his team in the Ontario Hockey League regular season with 29 goals and 61 points in 49 games.
"Obviously at first it was tough but going forward I think it helps me," said Vilardi. "I can play both positions now and that's huge for me because you never know where you can slide in."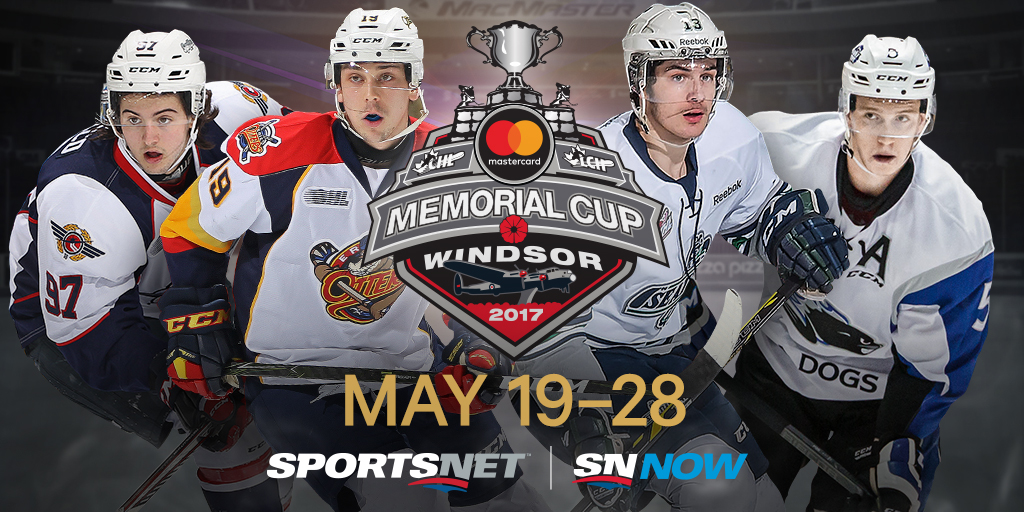 Vilardi is ranked No. 4 on the central scouting list of North American skaters heading into the NHL Draft and could crack the top five selections when names are called in June.
He grew up playing his minor hockey in his hometown of Kingston, Ont., before joining the Canadian International Hockey Academy based 225 kilometres north east in Rockland, Ont., in 2014 as a 15-year-old.
A couple hours spent each time he went to the local arena with his older brother Frankie, who would also go on to play in the OHL, was something he remembers fondly growing up in Kingston.
"I'd practice and then he'd practice, and I'd just play around with a stick and a ball in the rink," said Vilardi. "That's what I remember most growing up, just always carrying a stick."
This year Vilardi has had some moments of adversity that gave him a glimpse into the physical grind hockey can take on a player.
A knee injury from a collision during Hockey Canada's under-18 training camp in August cost him six weeks, as well as the season opener. An appendectomy in November sidelined him again.
"Never dealt with injuries before this year," said Vilardi. "Just recovering is obviously tough, not being on the ice."
Despite the setback at the beginning of the year, Thompson says he still saw growth in Vilardi's abilities.
"I believe his skating has improved this year, I know that the work this young man puts in it'll only continue to get better too," said Thompson.
Vilardi, six-foot-two 200 pounds, will keep playing the right side at the Memorial Cup on a line with Anaheim draft pick Julius Nattinen at centre and Montreal prospect Jeremiah Addison on left wing.
Thompson says, however, that Vilardi playing on the wing is only for now and that he'll be back at his natural position moving forward, whether on an NHL team or in junior next season.
"I can't stress it enough that he's a centreman," said Thompson. "Right-shot centremen are so valuable."
Vilardi has one assist and three shots on net in two games at the Memorial Cup.
The Spitfires play the OHL champion Erie Otters on Thursday, with the winner going directly to the final for the Canadian Hockey League's top trophy. Even with the draft so close, the Memorial Cup is all Vilardi wants to think about.
"Right now it's all hockey, focused on winning the tournament, that's all that's going through my head right now."