The Rouyn-Noranda Huskies were the CHL's top-ranked team for much of the past season, which is a pretty good indication of their dominance in the QMJHL and just a bit of a mixed blessing in the coming days at the MasterCard Memorial Cup.
Certainly last year's Cup champions, the Oshawa Generals, were in the conversation for the national top 10 but they spent all season looking up at their OHL rivals, Soo Greyhounds, vying for the top spot. The Generals had the good fortune to have an unheralded overage goaltender, Ken Appelby, who had passed through the NHL draft three times without hearing his name called and found the most opportune time to play the best hockey of his life.

So it might be with Rouyn-Noranda and the Huskies' overage netminder Chase Marchand. The pride of Upper Tantallon, N.S., Marchand struggled to establish himself as a CHL goaltender for several seasons, unable to stick in Charlottetown and Cape Breton, once landing with the Mississauga Steelheads for a short stretch, and only getting his first full season in with Victoriaville in 2014-15. In the 2015-16 regular season, he went 29-7 and had a goals-against average of 2.42 and a .901 save percentage, solid enough numbers but, then again, the Huskies were the strongest team in a top-heavy league. Marchand might have represented something slightly better than replacement-player value.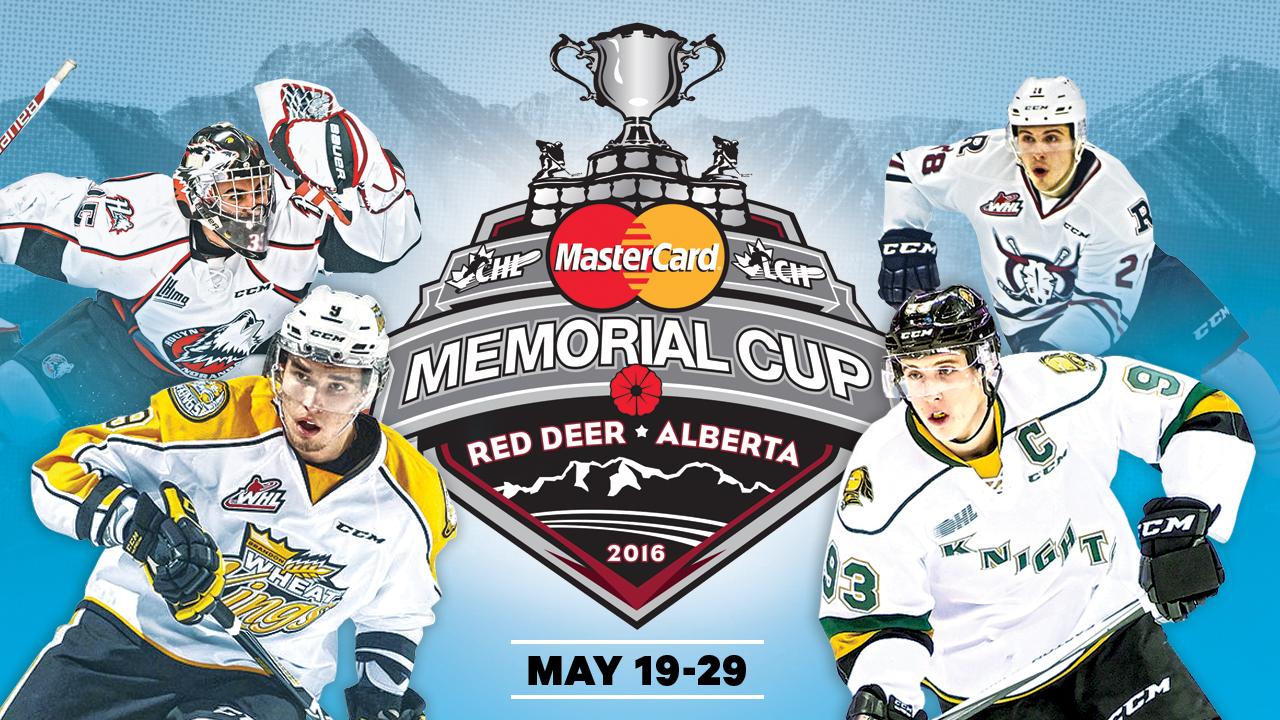 All the news, analysis, highlights and stats, live from Red Deer.
In the playoffs, this year, however, Marchand has been absolutely lights out—in 19 games, he has a goals-against average of 1.35 and save percentage of .946. There's always talk that you need a goaltender to win a game for you at some point. In this tournament set-up, your fortunes can ride a single game—if events conspire against you, your season can be facing a lose-and-go-home three times in the week, in fact, three consecutive starts.
Yes, eyes will be on the likes of Timo Meier, the Swiss power forward who was drafted ninth overall by San Jose last June and came over in a mid-season deal from Halifax. Likewise, the Huskies will be looking for scoring from Francis Perron, a lightly considered left winger when drafted by the Ottawa Senators in the seventh round in 2014 and the Huskies' leading scorer in the regular season with 41 goals and 108 points and in the playoffs with 12 goals and 21 assists in 18 games.
Still, at some point, the QMJHL champs will be looking for a game stolen and, like it was with Ken Appelby, Marchand will have a chance to be his best in the most important game he'll ever play. On the other end of the ice, Jordan Papirny has been good enough for the Brandon Wheat Kings to win the MasterCard Memorial Cup hitting only a couple of speed bumps along the way. Still, his numbers in the post-season (a 2.93 GAA and a save percentage below .900) aren't in the same bracket as Marchand's.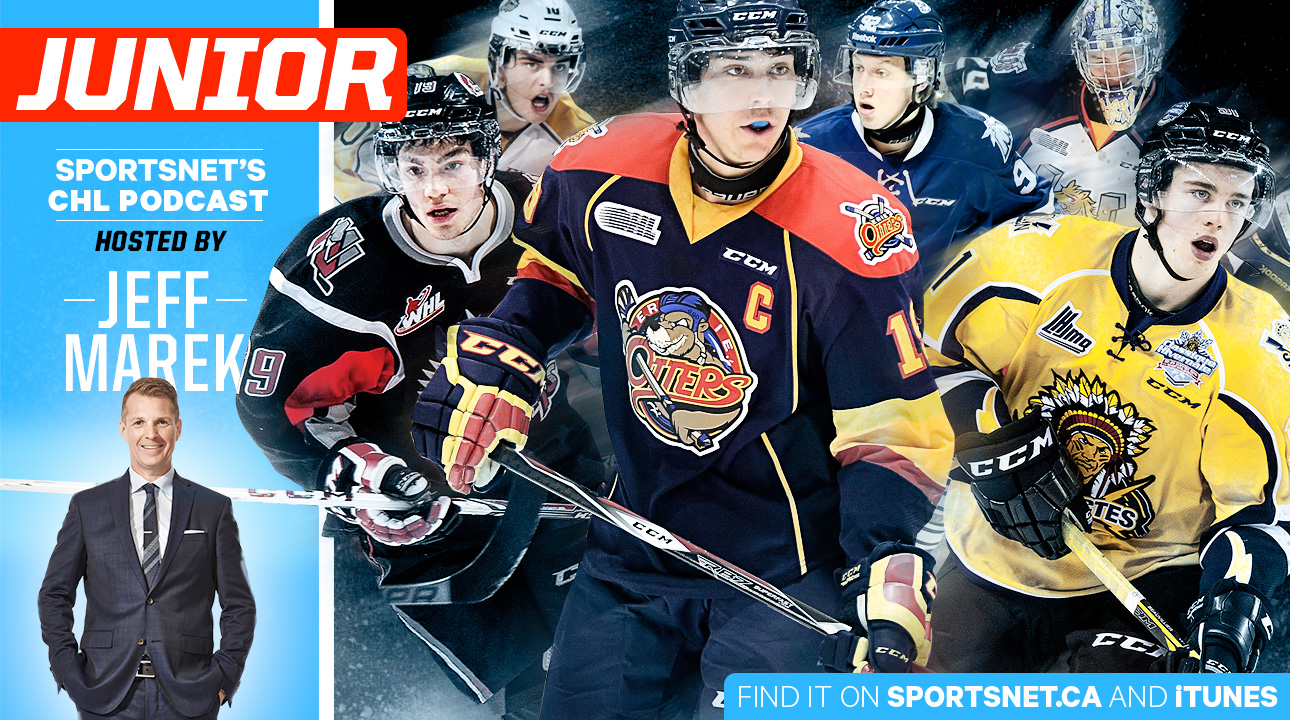 In this week's edition, Jeff is joined by Sam Cosentino, Joey Kenward and Timo Meier for a wide-ranging MasterCard Memorial Cup preview.
Listen now | iTunes | Podcatchers
Papirny came into the 2015-16 season with significantly more experience than Marchand—108 WHL regular-season games and 28 playoff games versus the Huskies goalie's 64 and 5, respectively. And Papirny can be back in Brandon next season as an over-ager. Which is to say, Papirny has been before and all of this is still new to the older goaltender. Papirny does have the benefit of having a more star-studded lineup in front of him, headed by defenceman Ivan Provorov, who was the seventh overall pick by Philadelphia last June, and high-scoring centre Nolan Patrick, who, as it stands right now, would be the likeliest name called by the team that wins the NHL's draft lottery next.
Provorov and Patrick along with forwards John Quenneville and Jayce Hawryluk have a lot of WHL scouts touting the Wheat Kings as the tournament favourites. But if the Wheat Kings are to get over in Red Deer, they'll need Papirny to be better than he has been this spring.