The CHL often mirrors what's trending in the NHL, not only with individual players, but with how teams play as well. Looking at each of the four participants in the 100th Mastercard Memorial Cup, it's easy to see why coaches, players and executives are able to transition so seamlessly to the NHL.
Here's one key strategy for each team that should become more evident as the tournament plays out.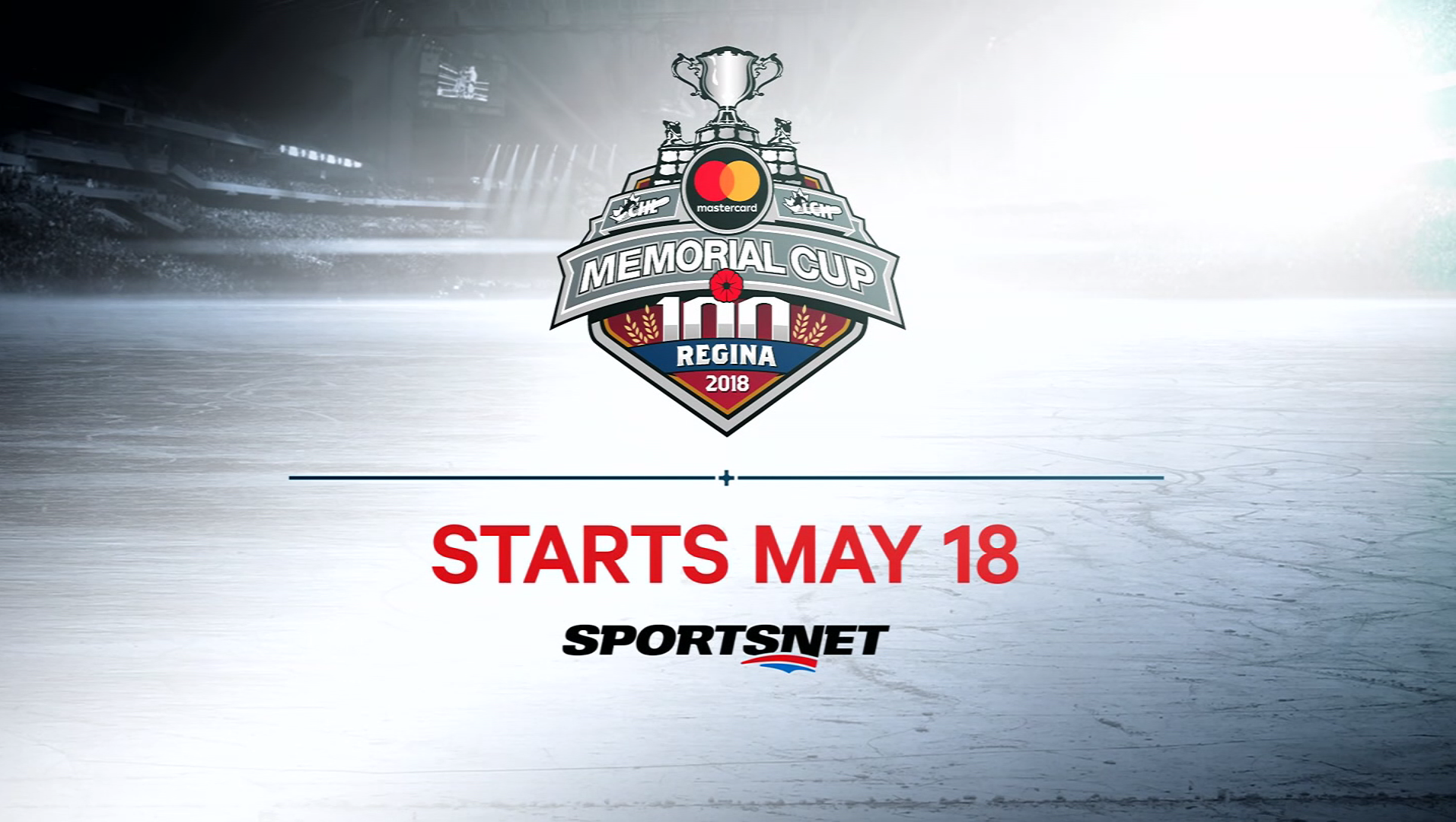 Swift Current — Collapse and Block: The big line of Glenn Gawdin, Tyler Steenbergen and Aleksi Heponiemi created most of the hype around Swift Current this season, so the team's defensive play went largely unnoticed. Look for Swift Current to block shots and collapse to form a tight fortress around netminder Stuart Skinner.
They will give up their fair share of perimeter shots, but home-plate chances against are at a premium. While they may be outshot, the Broncos are rarely out-chanced, which is a key stat for any coach at this level. If that defensive fortress is penetrated, the 6-foot-3 Skinner will be there to close the door.
Among the Broncos' defencemen Colby Sissons is a stalwart, Sahvan Khaira a big body, Artyom Minulin a good puck-mover and Josh Anderson is as nasty as they come. Swift Current allowed a league-low 2.54 goals against en route to the Ed Chynoweth Cup. The Broncos have a remarkably consistent penalty kill as well, which finished third in the regular season and second in the playoffs.
Falling behind and having to come back against the WHL champs is a difficult task – Swift Current has just three regulation losses in 51 games when leading after two periods.
Hamilton — Score off the Rush: It's becoming increasingly difficult to score off the rush in today's CHL game. Thanks to defencemen with elite skating ability who keep tight gaps and the requirement of forwards to backcheck, attacking forwards are getting squeezed from both sides. Scoring off the rush requires a combination of speed and skill and most teams feature one or maybe two lines who could play this way.
Hamilton, though, can roll three lines that are threats to score off the rush. The strategy is to utilize the first wave of attack to back defenders off and widen gaps. That wave gains the line, using cut backs or drop passes supported by a second wave that includes a defenceman. With speedsters Robert Thomas and Ryan Moore, and snipers Brandon Saigeon and Matt Strome, augmented by New Jersey prospect Mario Studenic and late-2000 birthday Arthur Kaliyev, there's plenty of options available to Bulldogs head coach John Gruden. MacKenzie Entwistle and Nicholas Caamano provide size and a net-front presence. Hamilton had a dozen players with 11 or more playoff points.
Acadie-Bathurst — O from the D: The Titan averaged more than 35 shots per game in the regular season, the best mark in the QMJHL. That trend continued by pelting the opposition with an average of more than 34 shots per game in the playoffs. If shot volume translates into goal-scoring, the Titan are well-positioned coming into the Memorial Cup.
Bathurst's top three defencemen — Olivier Galipeau, Noah Dobson and Adam Holwell — are largely responsible for that high average. The trio generated more than 700 shot attempts in the regular season and another 184 in the post-season. Bathurst was the only CHL team to have three defencemen finish the season with 50 or more points, lead by Galipeau. The overager, acquired from Chicoutimi mid-season, paced all QMJHL blueliners with 25 goals and 74 points. Holwell is an experienced veteran with a boatload of playoff experience, while Dobson is expected to go top-10 in the 2018 NHL Draft. The trio also combined to account for 41 per cent of Bathurst's playoff power play points.
Regina — Transition Game: There are two keys to playing a successful transition game. First, it's important to have puck-moving defencemen who make quick decisions. Anaheim prospect Josh Mahura, the much-improved Cale Fleury and New York Rangers prospect Libor Hajek all fit this bill. Big Aaron Hyman (6-foot-5, 220 pounds) was brought in less for his physical play and more for his elite skating and passing.
The next element required to be a good transition team is hockey smarts. The Pats have some of the best players in this area, led by Anaheim first-rounder Sam Steel, Vegas prospect Jake Leschyshyn and Edmonton free-agent signee Cameron Hebig. Tight gaps, protecting the defensive blue line and creating havoc in the neutral zone are all essential parts to playing transition hockey.
Regina has the horses to play this way and should be in good physical condition to outmuscle and out skate more fatigued opponents, since the Pats have been off for more than a month since being eliminated in the WHL playoffs. It may be troublesome for them to use this strategy early in the tournament as the Pats get back up to game speed get accustomed to keeping tight gaps again, but over the long haul, you will see them strike successfully in transition.
[relatedlinks]