The Moose Jaw Warriors had a commanding 4-0 lead late in their game against the Prince Albert Raiders this past Monday. With just over two minutes left, Moose Jaw's Brayden Point lifted the puck over the Raiders defence to Dryden Hunt, who was streaking along the boards.
Hunt was coming off three hat tricks in four games and it wouldn't seem possible that he had a chance at a fourth. Yet there he was steaming in alone on Rylan Parenteau. The Raiders goaltender had seen enough of Hunt—having given up a hat trick to him three days earlier—and went down hoping to make a stop, but wasn't quick enough. The left-handed Hunt slid the puck under Parenteau for his 44th goal of the season and an unbelievable fourth hat trick in five games.
These are things that only happen in video games or in ball hockey, not the WHL. Not in any league. "It's kind of surreal, honestly," Hunt says.
---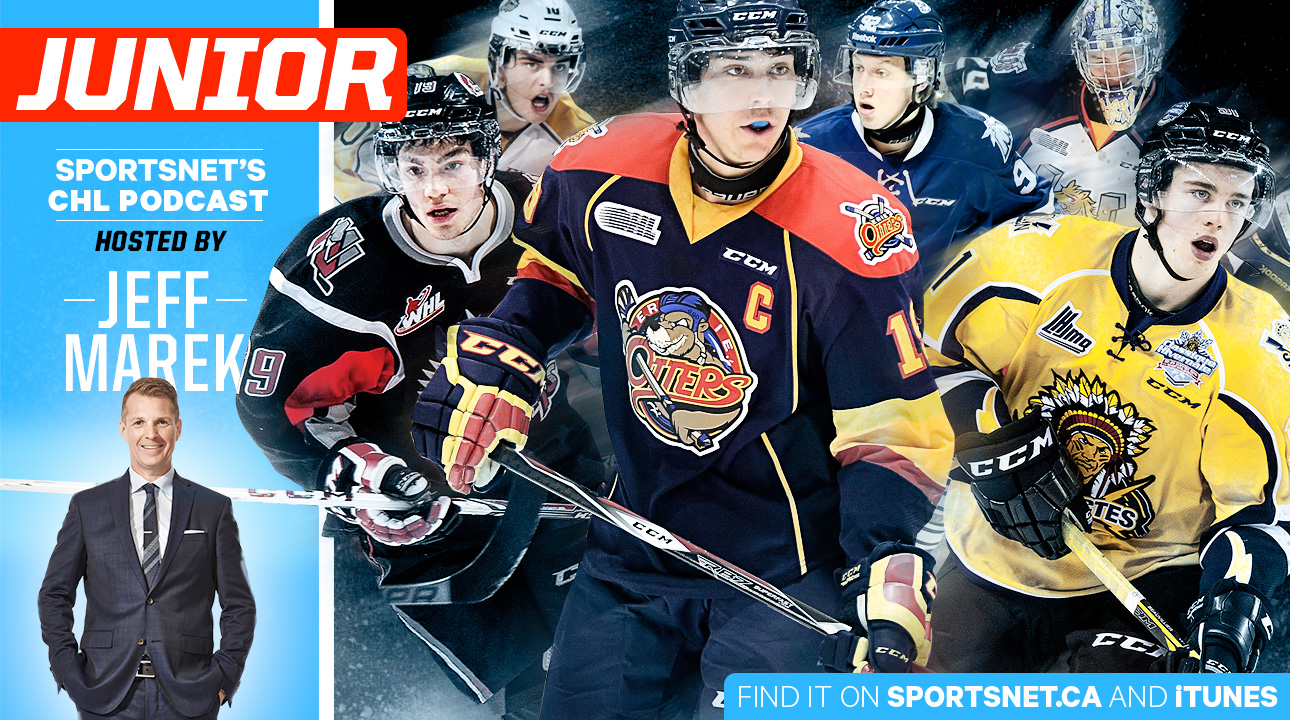 Jeff Marek hosts Sportsnet's weekly CHL podcast, a one-stop shop for news, analysis, opinion and interviews covering the WHL, OHL and QMJHL.
Listen here | iTunes | Podcatchers
---
It's a remarkable streak for a guy who has vaulted himself to the top of the league's scoring race in his final WHL season. Hunt's head coach, Tim Hunter, has seen a lot of hockey, but he's never seen a streak like this. "It's not like they've been really lucky goals," he adds. "He's pretty much earned them all. They're quality goals and goals because he's got a great shot."
The Warriors picked up Hunt in the off-season from Medicine Hat to fill their final overage slot. Hunter says they liked his consistency, quick release and ability to protect the puck. But they saw him as a good fit on their young team for another reason as well. "The quality person he is and then the hockey player he is, it's been unbelievable," Hunter says. "It's those times on the bench when you need someone to talk to a young guy the right way."
Hunt had played nearly 200 games before joining the Warriors and had always shown a knack for the net. Last season, with Regina and Medicine Hat, he picked up 33 goals and was in the top 20 in points. Hunter and the Warriors expected to get consistent scoring from him, but perhaps not explosive scoring.
When his season ended last year in Medicine Hat, Hunt found himself on a roster with too many overagers. Moose Jaw came calling and Hunt went knowing he would be counted on as a leader on a young club. "I just came in with an open mind and not put too much pressure on myself as a 20-year-old," he says. "I couldn't be happier to be in Moose Jaw."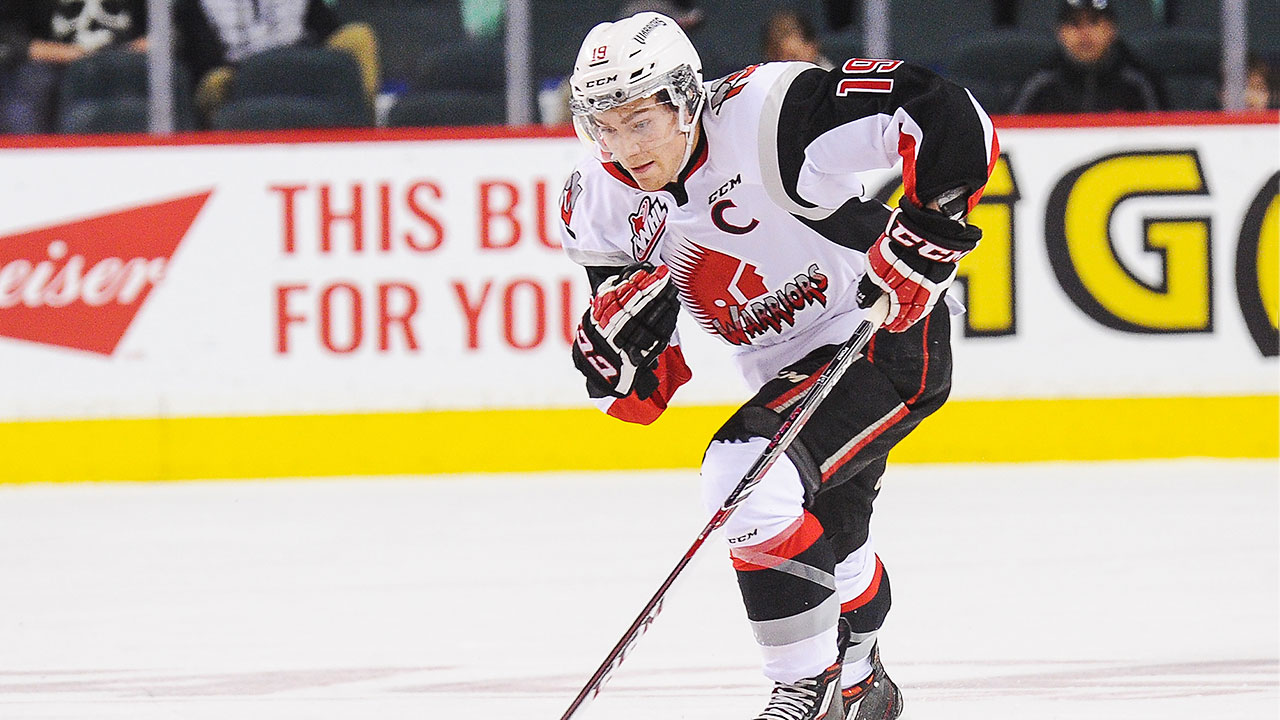 Brayden Point has missed a chunk of games this season, but leads the WHL in points-per-game average by a wide margin, Hunt is third.(Derek Leung/Getty)
Hunt was injured and missed all but two games his draft season of 2012-13. He rebounded for a 21-goal, 40-point campaign the next season, but went undrafted. He's had a couple of looks in pro camps with the Carolina Hurricanes and Montreal Canadiens the past couple of summers, and they've served as motivation for getting better and making it to the pros. He's hopeful that's still in the cards.
Leading the league in scoring sure wouldn't hurt.
It would also be special for the Nelson, B.C. product. "For me to lead in scoring would be a huge honor because there's so many good players in this league," Hunt says. "I don't try to think about it too much, I've never won an award like that. But as long as I'm still contributing and helping the team win it will help my personal success along with everybody in the dressing room."
Hunt's Warriors have a playoff spot solidified but still have a chance to earn a higher seed in the Eastern Conference. They are in third place but only two points behind the Prince Albert Raiders for second and home ice in the first round.
As exciting as this hot streak is, Hunt is happiest about the fact that Moose Jaw won four of those five games and picked up a point in the fifth. "During that stretch, if we had been losing games it wouldn't be half as special," he says. "So to be getting hat tricks in big games that we need points in makes it that much more special."
All eyes will be on the Warriors and Hunt this coming Friday as they will return to Prince Albert for a big game. Parenteau will be there again, trying to stop Hunt from striking again. Can he get a fifth hat trick? Is that even possible? Hunt doesn't want to think too much about it. "It's just another game," he says. "Those four hat tricks are in the back of your head and everybody wants you to get more but the most important thing is getting the win."