The decision to pull the full roster of the Russian under-18 team from the upcoming IIHF tournament in Fargo, N.D., has been the subject of much conversation and speculation among NHL executives over the past 24 hours or so.
"We've reached out to our scout over there to see how this all came down but he only knows what's been reported so far," one NHL assistant general manager said Wednesday. "It's all pretty hazy about how this happened and the way they've pulled the team."
Russian sports has been rocked in recent weeks by elite athletes testing positive for meldonium, a Latvian-made heart med sold over the counter in Moscow but also a pharmaceutical that the World Anti-Drug Agency (WADA) placed on its banned list on January 1.
Maria Sharapova is the biggest name to test positive, but suspensions cut so deep in Russian sport that the nation's Olympic committee will be going deep into the third or fourth string to put together a squad to send to the Olympics in Rio. And that's the case here.
---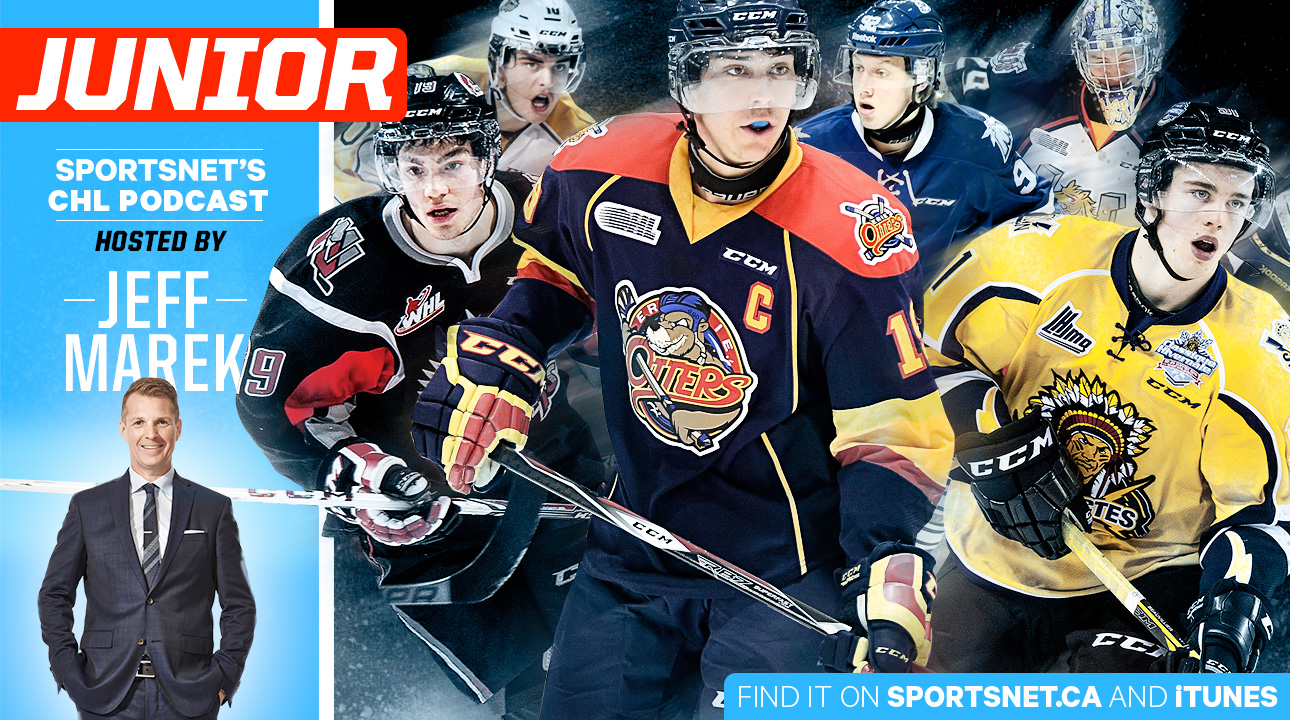 Jeff Marek hosts Sportsnet's weekly CHL podcast, a one-stop shop for news, analysis, opinion and interviews covering the WHL, OHL and QMJHL.
Listen now | iTunes | Podcatchers
---
The Russian hockey federation is sending its under-17 team in the U-18 squad's place, but will be augmented by at least a couple of CHL players, Windsor defenceman Mikhail Sergachev and Acadie-Bathurst left winger Vladimir Kuznetsov. It's a bit of a disappointment for scouts given that the Russian under-18s who are staying home made it to the final of the Jr. A Challenge.
"As a group they were pretty strong, a bunch of '98s holding their own with a lot of really good '96s and '97s," an NHL scouting director said. "But for our purposes we've seen all the players before, whether it was at the Jr. A Challenge, Ivan Hlinka or Five Nations. The likelihood of 'finding' someone or changing our minds about a player isn't a lot."
Scouts consider centre German Rubtsov the best Russian not making the trip. "The Russian '98s have got good results and given the U.S. a real hard time," an NHL scout said. "They'd be a medal contender if not a favourite in the tournament. But it's not with high-end kids. It's more depth that they have and balance."
Exactly why Russian authorities decided to pull all the Russian-based 98s after a bunch of positive tests—unconfirmed reports put it at around a dozen—is for now the NHL scouting community's favorite guessing game. One NHL scout with extensive experience in Russia posited what would seem like the likeliest scenario.
"It comes down to those who tested positive and those who didn't but might in another test," the scout said. "The positive guys, there's no grey area. They just can't go. The guys who didn't test positive might have had suspicious or inconclusive results—they maybe could test positive in Fargo and then it's a huge problem, voiding results and getting the whole team kicked out of the tournament.
"Bottom line, it suggests that there's knowledge that the players, even the ones who didn't test positive, are known to have used the drug. It's not punishing the whole bunch for the mistakes a few made—it's just the risk of more positive tests."
Russian authorities have been predictably reticent to explain exactly how the under-18 team landed in a debacle like this. And it's quite possible that the Russian '98s nabbed in testing hadn't used meldonium since the drug landed on WADA's list.
"They fired the coach [Vitali Prokhorov] which doesn't necessarily mean that he was in charge of what they were doing with meldonium," the NHL scouting director said. "Guaranteed that he wasn't administering it and that he wasn't the only guy who knew about. He was a handy fall guy, though."
One scout went further out on the limb in piecing together the Russian federation's decision: "They have to be pretty sure that the '99s that they are sending aren't going to test positive for it—that they've been tested, got negative results. [Officials would] have investigated and if there was some sort of meldonium program there, it either didn't start in their draft year or it cleared the '99s' systems faster because they got a later start."
Everyone in the scouting community surveyed Thursday suggested that the positive tests for medlonium will not figure in their evaluations of the Russian '98s on draft day. "These are young kids, so you don't know if they knew what they were taking or if they could even say no," one scout said. "So you don't read anything into a positive test as far as character goes. You wonder and worry about the kids if there are any long-term health implications, but that's as far as it goes. They're the victims in this."