In a top-heavy QMJHL, the Shawinigan Cataractes have upgraded their offence in a significant way as they set their sights on the Memorial Cup.
Shawinigan was already a dynamic offensive team featuring the likes of Anthony Beauvillier, Alexis D'Aoust and Dennis Yan up front with Samuel Girard on the blueline. But the Cataractes made waves trading for Halifax Mooseheads leading scorer Danny Moynihan on Tuesday and the Quebec Remparts' most productive skater, Dmytro Timashov, on Wednesday.
Moynihan is the lesser known of the two. The undrafted 20-year-old from Boston has 24 goals and 49 points in 38 games with Halifax. Timashov, the Toronto Maple Leafs' fifth-round pick (125th) last June has been making headlines all season.
---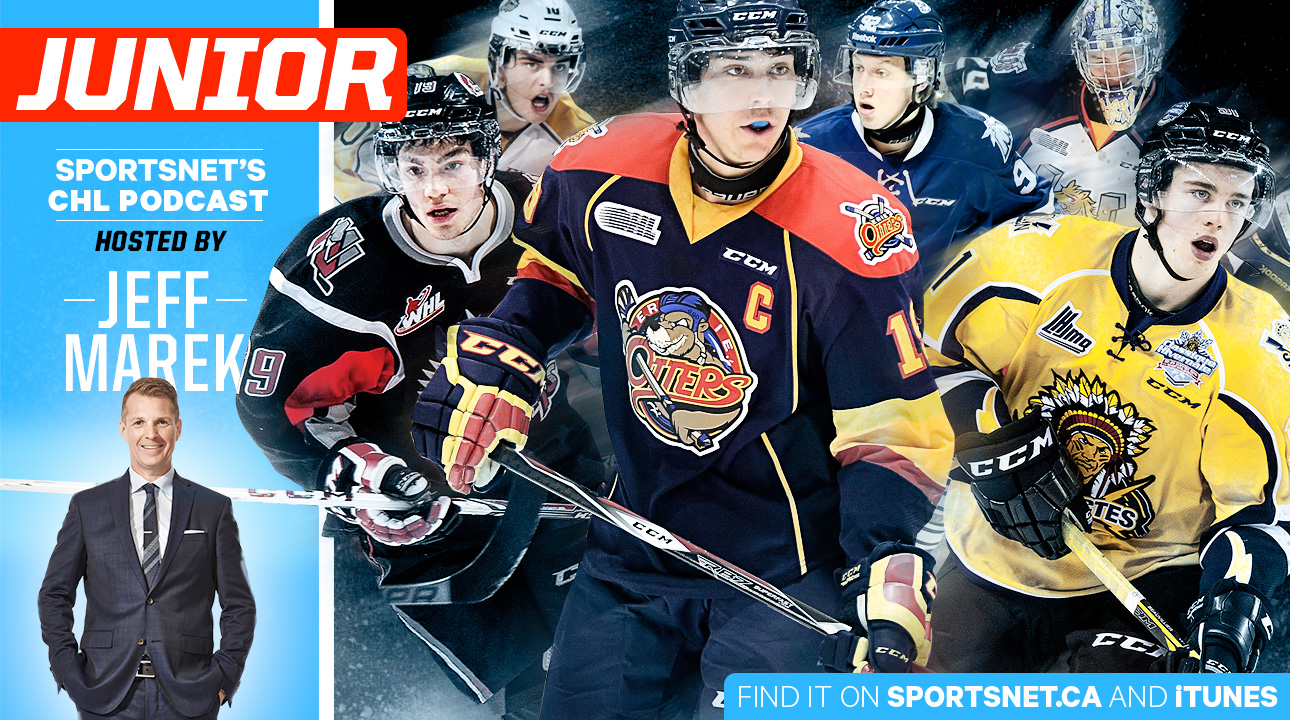 Jeff Marek hosts Sportsnet's weekly CHL podcast, a one-stop shop for news, analysis, opinion and interviews covering the WHL, OHL and QMJHL.
Listen now | iTunes | Podcatchers
---
He was Remparts' top scorer with 53 points prior to the Shawinigan trade, despite only playing in only 29 of their 40 games, and currently ranks 10th in QMJHL scoring. But the 2016 World Junior Championship in Finland was Timashov's coming-out party. There, the Ukranian-born Swede opened eyes with seven points in seven games for Sweden in the best-on-best tournament.
Mark Hunter, Toronto's director of player personnel and former owner, VP and GM of the London Knights, predicted big things for his prized sleeper prospect at the tournament, and came away very impressed. "I don't think he was getting his due recognition and now I think people have seen that he's a good prospect for the Leafs," Hunter said after the world juniors. "The sky's the limit."
It still amazes that Timashov somehow slipped through the cracks at the NHL Draft. In 2014-15, the QMJHL rookie of the year and all-star finished with 90 points in 66 games—12th overall—and posted the 10th-best point production per game of any under-18 skater in the league since the 2012-13. And Timashov's draft-year estimated pts/60 of 3.90 compared very favourably to other highly touted CHL prospects of recent years, such as Robbie Fabbri (3.99), Leon Draisaitl (3.83) and Sam Reinhart (3.79).
We can project performance for CHL players in their plus-1 and 2 draft years. Using Timashov's production and an improved estimate of his ice time last year, his output this season should have improved by six to 15 percent. But he is blowing the doors off those numbers. In fact, Timashov has easily seen some of the largest improvement in performance of any top-tier prospect in the CHL this season.
Timashov's scoring rate has surpassed that of Dylan Strome and his percentage increase in production has exceeded that of Mitch Marner, the third and fourth picks of the 2015 draft. Moving to a more offensively skilled team like Shawinigan should only enhance Timashov's ability to produce, particularly if he sees significant ice time alongside Beauvillier and D'Aoust, who are both also top six in pts/gm in the QMJHL.
If we use Timashov's 4.71 P60 production rate from Quebec and pro-rate it over the remaining 29 games of Shawinigan's season, he is on track to produce somewhere between 45 and 53 more points depending on his ice time. That would give him between 98 and 106 points in 58 games. But that doesn't take into account playing on a more offensively dynamic team. Good health assumed, he could get to 110 points or more with the Cataractes.
Timashov is quickly climbing the ranks of Leafs prospects. The second half of this season will go a long way to helping determine whether he is playing in the NHL or QMJHL next season. Being a key cog for a Memorial Cup-contending team makes the former more likely.