To call Drake Batherson's road to becoming the QMJHL's leading scorer and an emerging NHL prospect unconventional would be quite the understatement.
Throw in shortcomings that got him thinking about quitting hockey and his status is even more remarkable.
"It's a long road coming and it's started to pay off," said the 19-year-old Cape Breton Screaming Eagles centre ahead of the first of two QMJHL Canada Russia Series games.
But here Batherson is leading the Quebec league in goals (17) and points (34), a drafted-and-signed prospect of the Ottawa Senators, and in the running for a spot on the Canadian world junior team.
All this would have been inconceivable a few years ago – let alone at the start of last season – and proves that patience has been Batherson's greatest virtue.
Not that he really had any other choice.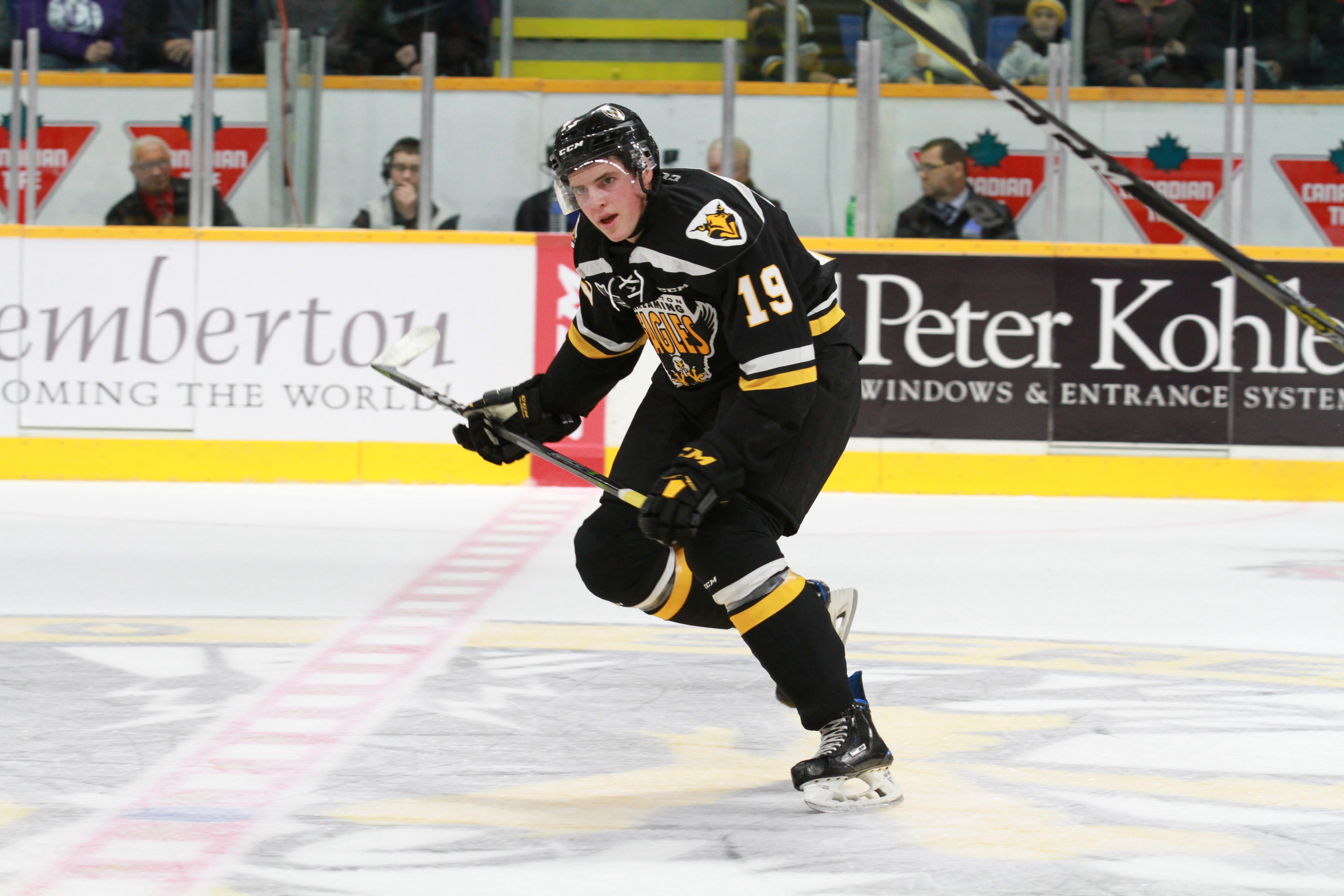 Born in Fort Wayne, Ind., Batherson was only a few months old when he moved with his father, Norm, and mother, Deeann, to Germany. Norm was following his pro hockey dreams after things fizzled out in the old International Hockey League.
Batherson took to the sport immediately and was playing against kids four years older by the time he was four. Germany was a suitable place for him to progress.
He and younger sister Mae, now 16 and a member on Team Atlantic at the recent women's under-18s, honed their skills on Olympic-sized sheets, but played on half the surface. They aimed on smaller nets and used lighter blue pucks – roughly half the weight – so they could better manage their shots.
"I have a few in my garage actually," said Batherson, laughing. "When I'm shooting pucks, I get the odd one and I think my shot's getting harder. But I look down and it was a blue puck."
Ice time was plentiful, too, which served them well after Norm hung up his blades and the family moved back to Nova Scotia in 2006 when his son was eight.
"When they got back, they were way ahead of everyone else as far as their skating and everything else goes," said Norm. "Drake was on the ice all the time. He was around hockey all the time. He'd go to the rink with me all the time. He just loved being at the rink."
The family settled in the Annapolis Valley for a couple years before moving to the east end of the province, so Norm could coach at St. Francis Xavier University. They eventually moved back to the Valley three years later where they live in New Minas.
The initial transition to the Maritimes was challenging for the American-born, German-raised Batherson. But not on the ice, a place he excelled. There was only one problem.
"Ever since Drake was young, he had a high skill set," said Norm. "He's always been above everyone else in terms of his hockey IQ. The biggest downfall when he was younger was the size."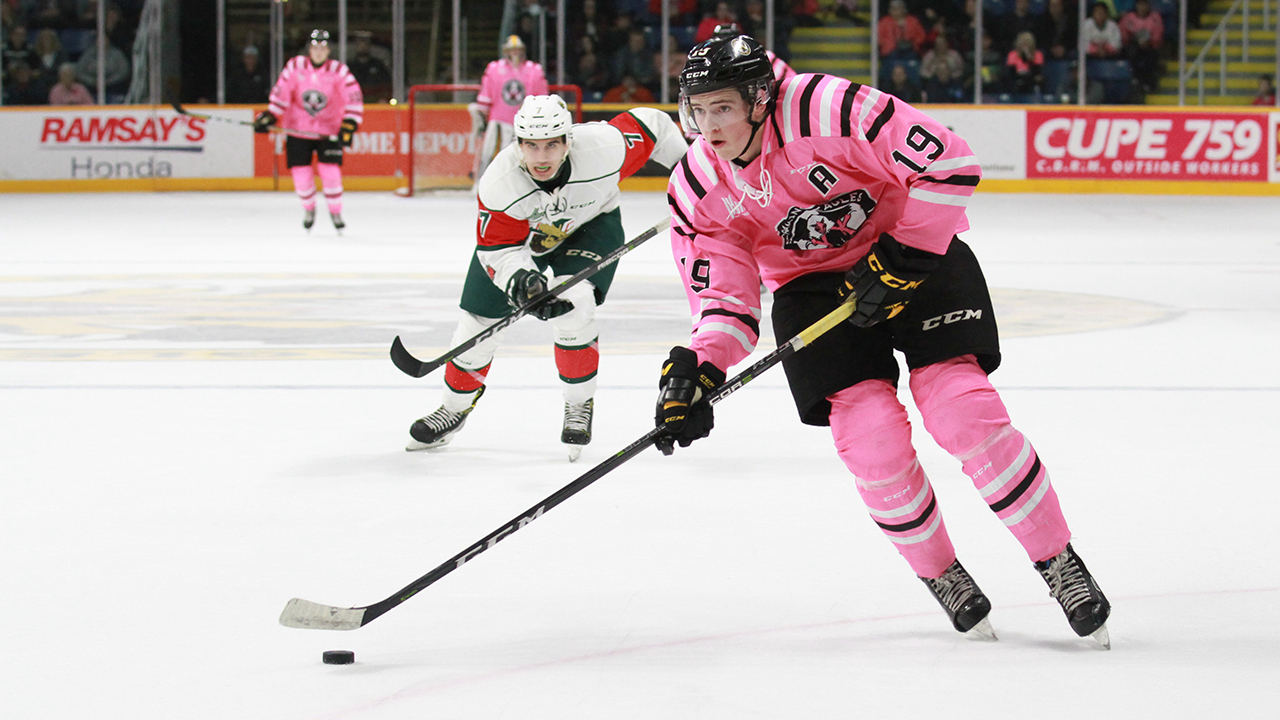 Despite his obvious skill, Batherson wasn't even five foot five when he was eligible for the 2014 QMJHL draft. Even though Norm enjoyed a late growth spurt and topped six feet, scouts couldn't get past Batherson's appearance. The now six-foot-two, 188-pound centre wasn't selected.
"No one really did their homework on Drake as far as that one," said Norm. "It was kinda frustrating for me as a hockey guy. Him growing up in a hockey family, you'd think people would know that."
Batherson recalls not being surprised he wasn't picked, but frustrated and disappointed nonetheless. It was then he had a choice to make.
His summers had long been spent on the golf course. By his estimation, he spent 10 hours a day bombing drives and sinking putts. He was the under-16 provincial champion and believed a collegiate scholarship could be in the cards with a little more work.
"I was considering going the golf route maybe over hockey because hockey didn't seem to pan out," said Batherson. "But I had a true passion for hockey and wanted to stick with it."
After a big year in midget AAA with the Valley Wildcats (46 points in 34 games), Batherson caught the eye of the Screaming Eagles. They loved what he brought on the ice. They also loved his potential for growth.
Batherson started the season listed at 5-7 but, according to coach-GM Marc-Andre Dumont, ended it at 5-10. (He's listed at five foot eight and 145 pounds on the league draft records.)
The Screaming Eagles chose Batherson in the sixth round, 97th overall.
"Our scouts really liked his offensive potential," said Dumont. "We could see he was not physically mature yet and he was going to keep growing. We were excited about knowing those facts, knowing there was the potential for a late bloomer – for a player who would grow late and become a power, offensive force later on in his junior career."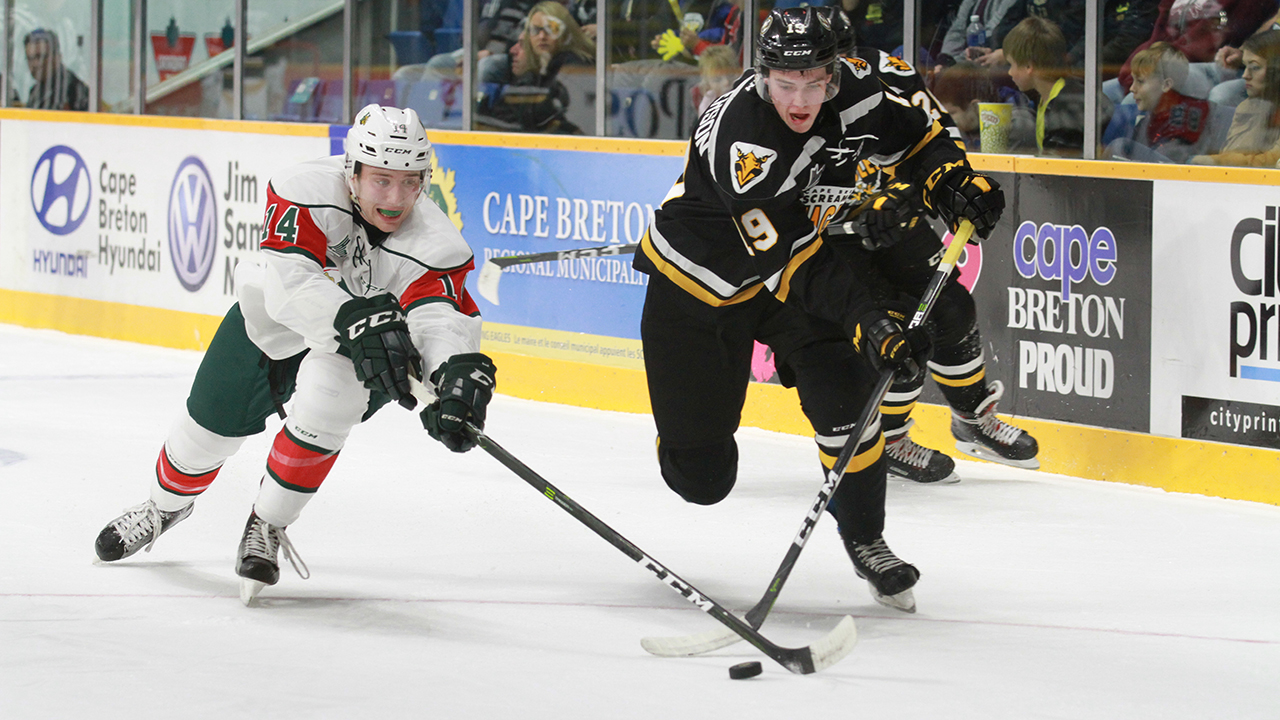 Dumont said head scout and assistant GM Jacques Carriere compared Batherson to another late bloomer, now-Detroit Red Wing Anthony Mantha. Carriere was scouting for Val-d'Or in 2010 when he convinced that organization to select Mantha in the fifth round. Mantha didn't start in the Q until 2011-12, but would score 129 goals in three junior seasons.
Likewise, Batherson needed an extra year of development in Junior A before joining the Screaming Eagles. In Sydney, he plays in front of roughly eight extended family members each game. Norm is from nearby North Sydney and his parents still live there and have season tickets.
Batherson recorded 22 goals and 58 points in 61 games as an 18-year-old rookie last season.
Those stats enticed the Senators to select Batherson in the fourth round, 121st overall, in his second year of NHL draft eligibility. It was the perfect spot considering his father once suited up for the Senators' AHL affiliate on Prince Edward Island and his uncle, Dennis Vial – Norm's sister's husband – played parts of five seasons in Ottawa in the 1990s.
"It couldn't have worked out any better," said Batherson.
But it has. After training in Halifax over the summer to better his skating and nutritional habits, Batherson impressed the Senators at training camp. He was offered an entry-level deal and signed in early October.
Batherson returned to Cape Breton and has led a younger, mid-tier squad by example – and on the scoresheet. He's the team's top scorer by 14 points.
"He doesn't have a whole lot of support and he's still putting up big numbers," said Norm.
That production has gotten Batherson at least in the world junior conversation, giving him a chance to play for the country he now calls home.
Until recently, Batherson's hockey journey was equivalent to driving in the slow lane on the Autobahn. But he's got his foot pressed firmly down on the pedal now, his career prospects now in overdrive.
"It's hard work being rewarded. It's as simple as that," said Dumont. "He's put in a lot of effort and a lot of determination in growing and developing as a hockey player. It's paying off."