The Vancouver Giants' season of instability continued Tuesday when the club announced that general manager Scott Bonner has stepped down to take a senior management position with Edomonton-based player agency The Sports Corporation.
Bonner's impact on junior hockey in Vancouver is unmistakable. The long-time scout is the only GM the franchise has known and helped turn the Giants into a perennial WHL power during his long tenure. From 2006 to 2010 the Giants owned the B.C. Division—winning five straight division titles. During that run, Vancouver also won a WHL championship and the Memorial Cup on home ice in 2007.
The Giants simply wouldn't have the legacy they do, with players like Gilbert Brule, Milan Lucic, Evander Kane and Brendan Gallagher headlining their alumni list, without the work and dedication of Bonner.
Tuesday's move was a mutual parting of the ways, but the franchise has struggled of late and it was time for a change, regardless of whose idea it was.
There were some clear signs over the past few seasons:
Lack of on-ice success Since their last division title in 2010, the Giants have just one playoff series win and have missed the post-season entirely two of the past three seasons. They currently are in last place in the Western Conference with an 8-18-2-2 record and are staring down a second straight playoff miss.
---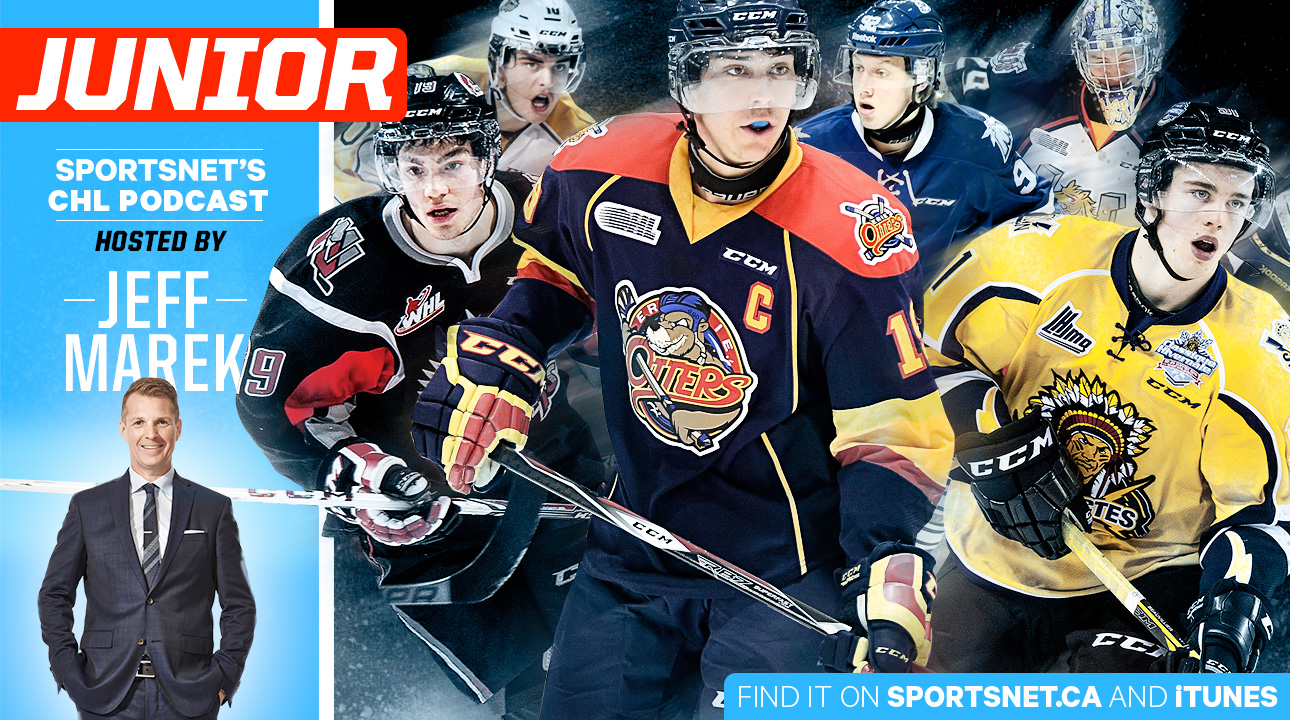 Jeff Marek hosts Sportsnet's weekly CHL podcast, a one-stop shop for news, analysis, opinion and interviews covering the WHL, OHL and QMJHL. Sam Cosentino, the CHL's top analyst/insider, will join Marek each week to discuss the latest from around the league, as will newsmakers from across the CHL. Couple that with NHLers remembering their days in junior hockey and regular updates on the latest risers and fallers for the NHL Draft, and there's really nowhere else fans need to go.
Over the boards | iTunes | Podcatchers
---
Waning attendance During their heyday, the Giants were wildly popular in hockey mad Vancouver. The Pacific Coliseum was packed and they were annually among the league leaders in attendance. In 2013 they averaged 7,205 fans, but that number has dropped every year since. This year's messy start has resulted in a franchise-low average gate of 4,559.
The coaching carousel Don Hay was named the head coach in Vancouver in 2004, won championships and was a stable presence through the 2014 season. Troy Ward replaced Hay at the start of the 2014-15 season, but only lasted 25 games before he was fired. That set off a revolving door of bench bosses.
Ward was followed by Matt Erhart, Claude Noel and finally Lorne Molleken. In junior hockey, five coaches over three years is not a recipe for success. Hay left in order to bring in a fresh voice, it has yet to work and he returned to Kamloops where the Blazers appear to be on the rebound.
Roster shake up The Giants lineup has been in an almost constant state of flux this season: 15 players who are no longer with the team have appeared in games for Vancouver. Injuries and trades have made team chemistry an ongoing struggle. It doesn't help that two of the players traded, Jackson Houk and Jakob Stukel, have thrived in Calgary.
Player defections Five players left the team in September and November: Brennan Menell, Jesse Roach, Ty Comrie, Shaun Dosanjh and Gage Ramsay.
Merry-go-round in goal The Giants are among the worst defensive clubs in the WHL, allowing close to four goals per game. Over the past few years they have failed to find and develop consistent goaltending. But it's not for a lack of trying.
They have had five different goalies appear in at least one game this season. Bonner seemed to have brought in some stability to the net when he acquired overager Daniel Wapple in November, but that turned sour last week when it was announced that Wapple would miss the rest of the season with injury. That leaves them relying on rookie Ryan Kubic to take the load, a lot to ask from a young player.
The take
There's a common theme here: instability. As the team struggled, Bonner wasn't able to right the ship and find a clear path for the Giants. Ron Toigo now will begin the search for a new leader for what should still be considered as good a job as any in the WHL.
Molleken, the current head coach, does have experience in both roles. Will Toigo turn to him, if for no other reason to gain some consistency and stability? Or will he look outside the organization?
---

Download it now: iOS | Android | Windows
---