WINDSOR, ONT. – Throw away the dictionaries and tell your tutors to shove it. Here's how a Czech guy can learn English, according to the Pavel Zacha School of Language: First, buy the subtitled version of your favourite movie (Dumb and Dumber, naturally, because you're 15 years old) and watch it enough to be able to recite most of it by heart, in Czech and English. Then branch out to other American screwball comedies, because the dialogue is simple and easy to follow. Slowly pick up more and more words. Then—and this one is flexible depending on taste—watch everything Leonardo DiCaprio has ever appeared in, because, man, he's a really good actor. And then you just start talking. That's how Zacha, a possible top-10 pick in the 2015 NHL Draft, ended up with a better grasp of the English language than some NHLers who have been on Western soil for years.
And it helps. Especially when you're a guy like Zacha, who dropped out of school before he turned 17 and left his family and friends at home in the Czech Republic to live in Sarnia, Ont., and play hockey. It wasn't an easy decision. Zacha was already playing professionally, and he'd never lived away from home. But he wants to play in the NHL; wants to be the first Czech player taken in the top 10 of the NHL draft since Jakub Voracek in 2007. And he thinks Canada is the best place to facilitate that. "I'm learning how to play on smaller ice and the North American style," Zacha says. "And as a hockey player in Czech Republic, it's everybody's dream to go play in the U.S. or Canada."
Growing up, Zacha was known more for playing tennis, which is what one does in Brno, Czech Republic, when not playing hockey. His parents, Pavel and Ilona, got him into the sport early and by 10 he was involved with the country's national tennis program. But something about the camaraderie of hockey kept pulling Zacha to the rink. He loved having teammates—brothers he could fight for on the ice and bond with off of it. Plus, he was always bigger than his peers, an inherently athletic kid who had natural strength and could bully others his age all over the ice. He would be six-foot-three and over 200 lb. by the time he was 16, and it would've been a shame to waste a frame like that in a sport that didn't make the most of it. So he focused on hockey, earning accolades for his wicked shot and strength with the puck. He made the Czech under-16 team in 2011 as a 14-year-old, then played for both the U-17 and -18 teams the very next year. He debuted at the world juniors in 2013 as a 16-year-old against kids three years older. The Czechs finished fifth, one spot behind the powerhouse Canadians.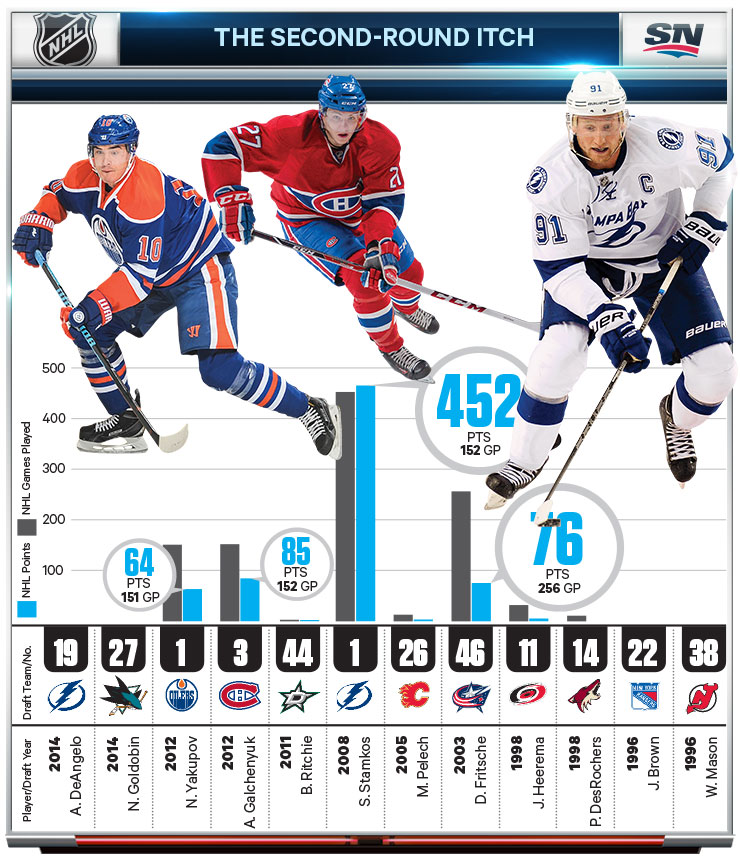 That year he also earned a job with Bili Tygri Liberec in the Czech Republic's top league, playing against professionals old enough to be his father. On his first day with the team he quietly filed into the Liberec dressing room and sat silently in the corner trying to blend into his stall. It seemed like everyone in the room was talking but him when he looked up and noticed a tall figure emerging through the commotion.
Over a 15-year NHL career, Petr Nedved scored more than 300 goals while playing for seven different teams. He returned home in 2007 and eventually joined Liberec to finish off his career. Zacha, who idolized Nedved while coming up through Liberec's junior system, made a habit of watching him practise, trying to pick up anything that he could use in his own game. A lot of the time he felt like he was watching an older version of himself—a big-bodied, left-handed centre with a booming shot. He modelled his game after Nedved, dreamed of someday achieving what the longtime New York Ranger had. And now Nedved was walking over to sit down next to the kid on his first day in the pros. "He told me if I ever needed anything he would help me. I couldn't believe it. It was so great," Zacha says. "I learned so many things from him."
It was Nedved who encouraged Zacha to head to North America. He'd been through this himself, defecting from the former Czechoslovakia in 1989 while playing for his country in Calgary. He spent a season with the Seattle Thunderbirds and was drafted No. 2 overall in 1990 ahead of countryman Jaromir Jagr. Nedved thought the sooner Zacha got acclimated to the North American style of hockey, the sooner he could reach the NHL. So this season Zacha joined the Sarnia Sting, who had taken him first overall in last year's CHL Import Draft with no guarantee he would ever set foot in Sarnia. There were growing pains at first as Zacha grew accustomed to a different way of life and a different way on the ice. "He was a little snake-bit early. He's just used to playing a different system, a different style. The game's played a lot more direct over here," says Sarnia's coach, Trevor Letowski, who played in both the NHL and Europe himself. "But he's so eager to learn; he works so hard. And he was really starting to come along. I was just waiting for him to break out and have a big night. You could feel it coming. But the suspensions kind of hurt his momentum."
Right—the suspensions. On a Friday night in late November, nearly 40 minutes into a frustrating and testy game against the Erie Otters, Zacha flew into the Erie zone, lined up an Otters defenceman whose back was turned, and flattened him into the boards. Letowski knew immediately there would be consequences, especially considering Zacha had just returned the night before from a two-game ban for slew-footing. It was a six-game suspension.
Zacha was not pleased. As a top NHL prospect and Sarnia's most dangerous player, he was no stranger to being targeted. He also knew that as a highly touted prospect playing outside Europe for the first time, he would face constant questions about whether he could acclimatize to the North American game's physicality. He knew he had to throw hits, had to prove he could make use of his massive frame, but he was suspended when he did. Letowski, sensing the frustration, sat Zacha down for a talk. "He's got an edge to his game; he plays hard. And I really don't want him to lose that," Letowski says. "But it has to be controlled."
In Zacha's first game back he scored a power-play goal. The next night he scored another. He picked up right where he left off and was playing like he was making up for lost time. "It was a frustrating time for him," Letowski says. "He's the type of player who wants it—wants it so bad. He wants to be a difference-maker. To score that big goal."
Of course, there is still work to be done. Zacha's play in the defensive zone has been less formidable than his work offensively, and you'll still find him at the faceoff circle next to a bucket of pucks after most practices, trying to master the intricacies of the North American draw, which involves much more footwork and wrestling than in Europe. But Zacha's so big and strong that most feel those elements of the game will eventually come easily to him. He's trying to shoot more, at the behest of his coaches who earlier in the year saw Zacha trying to get too cute, looking for the perfect pass. He's trying not to take bad penalties; trying to be smart in the defensive zone; trying to win all of his draws.
Come next fall, he'll try one more thing—to make the NHL. "It would be a great feeling. I hope it will give all the young guys in Czech Republic who are just starting to play hockey a goal. It shows them it's possible," Zacha says. "I'm living my dream."