A black eye once is bad enough but the second time the wound looks a lot worse. And the colourful badge on the outside might cover some lasting damage under the swelling. So it goes again that we have to revisit the Flint Firebirds.
Back in November, the Ontario Hockey League reassured everybody that the fire in Flint had been thoroughly extinguished, that the damage had been limited, that it was safe to go back in the arena.
The events in a nutshell:
The new owner, a billion-dollar wild card named Rolf Nilsen, had fired John Gruden, the coach liked and respected by the players and NHL executives and scouts.
The only cause, it seemed, was Gruden's reluctance to play a defenceman who happened to be Nilsen's son.
When the players took the thoroughly unprecedented move of walking out on the team, Hakon Nilsen included, OHL boss Dave Branch grabbed his rubber suit and boarded the fire engine. Nilsen was convinced to rehire and extend Gruden with a three-year contract and agreed to make the franchise's every move subject to the league's scrutiny and approval.
---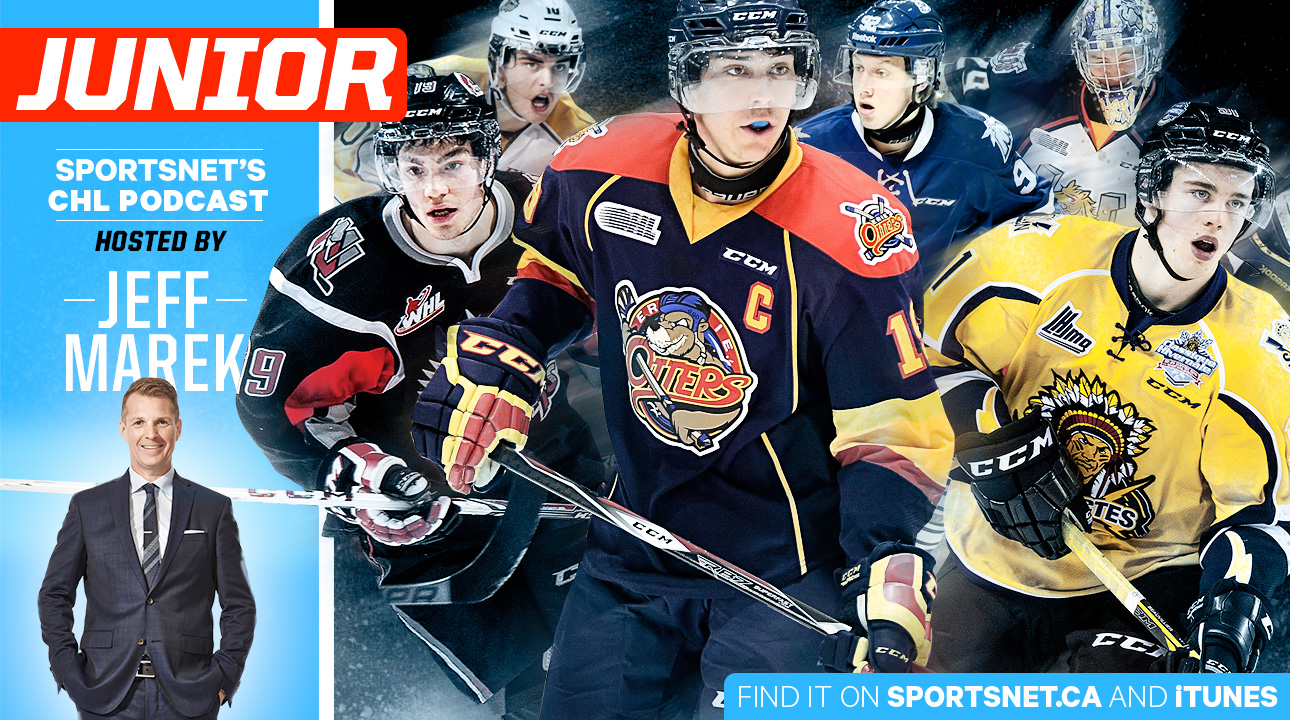 Jeff Marek hosts Sportsnet's weekly CHL podcast, a one-stop shop for news, analysis, opinion and interviews covering the WHL, OHL and QMJHL.
Listen here | iTunes | Podcatchers
---
And everybody, from players and their families through to NHL management personnel and agents wanted to believe the league was playing straight and had the situation in hand. And they might have, until this week, when Nilsen fired Gruden all over again and people, the players among them, had no idea who was going to run practice or if a scheduled game in Erie Thursday night was even going to come off.
"We were really reassured that the situation was going to be alright … and ownership wasn't going to be able to do anything without the approval of the league," said Jordan Neumann, agent of Alex Peters, a Flint defenceman who was selected in the third round of 2014 NHL draft by Dallas. "I don't want to say we were misled but the league must have thought the situation was under control.
"This is an important season for Alex—the Stars are going to be looking at him to see if they are going to offer him a contract. But saying that, every season is important to every player in major junior. If we had any idea that we'd be looking at this sort of turmoil a couple of months later, we certainly would have gone to the team and asked for a trade out of Flint. And I suppose most would have done the same thing."
At this point you'd have to suppose that Hakon Nilsen would have at least given it serious consideration. After all, when the players walked out on the team, he supposedly didn't go home but stayed with teammates at a billet home until Branch met with Nilsen.
Two drafted players who started the season with the Firebirds, goaltender Alex Nedeljkovic and defenceman Josh Wesley, were traded away by Flint to Niagara in the weeks after the November imbroglio. By coincidence, Nedeljkovic and Wesley were both draft choices of the Carolina Hurricanes. By further coincidence Carolina owner Peter Karmanos sold his well-established and well-regarded Plymouth Whalers franchise to Nilsen last summer, who moved the team up the highway from the Detroit suburb.
One Carolina official today said he counts the two prospects and the Hurricanes organization lucky that they got out while the getting was good.
"We had a lot of faith in John Gruden when the team was sold and moved to Flint with the new ownership. Needless to say we were more than concerned when he was fired and the players walked out on the team in November. Any NHL team who had [drafted] prospects with the team would feel exactly the same way. We didn't step in right away and push [the team] for a trade or talk to agents [about asking for a trade]. In retrospect, we were very lucky that Alex and Josh were moved. We think really highly of them as prospects and you don't want to see a season of development washed out because of some soap opera with an owner and the league."
The Firebirds have been in free fall since the trades of Nedeljkovic and Wesley and it's not about to end with the team meeting Erie, London and Sarnia in their next three games. Who's been hurt the most? Well, start with the two drafted players who remain on the Flint roster: Peters and Vili Saarijärvi, a defenceman drafted by Detroit in the third round last year. Indisputably, this was a key year, but Peters had a chance to show his stuff in camp with the Stars and Saarijärvi had a break from the turmoil when he skated for Finland and came home with a gold medal from the world juniors. Those who hope to be drafted no doubt have been hurt, most notably William Bitten, a projected first-rounder this year. Said one scout: "He might have had a chance to play his way into the top 15 or 20 but it might be that he falls out of the first round because of circumstances out of his control." Those who are prospects for coming drafts, well, hopefully next season will be more settled.
The worst damage has been done to the league. Said one agent today: "If I had a client who was drafted by Flint in the midget draft, I could not in good faith tell him and his parents that playing there is a good idea. I honestly have no idea how the team or the league could tell anyone that Flint is the best thing for a young man's personal or hockey development."
Added Neumann: "I suspect that a lot of the players on the Firebirds roster are going to use their education packages to become labour lawyers."