After a tough overtime loss in mid-December where the Quebec Remparts blew a lead in the third period, Vladimir Tkachev is tucked away near the entrance of the visitors bench. He's laying on the ground, stretching with a large bag of ice taped to his shoulder. It's his second game with the team after being traded to the Remparts from the Moncton Wildcats. He hasn't played hockey in over a month after hurting his shoulder in early November and the injury is just one part of what's proven to be a tumultuous season.
The Remparts made the move to acquire Tkachev before the QMJHL trade period opened on Dec. 19, sending overager Taylor Burke and a pair of late draft picks to the Wildcats in return. (Q rules allow teams to trade European players, 20-year-olds, and players not on active rosters ahead of the trade period.) Up until the trade on Dec. 8, the Remparts only had one European on their roster, Dmytro Timashov. The team had selected winger Vladislav Kamenev with the second overall pick of the 2014 CHL Import draft, but the Nashville Predators second-round pick in 2014 remains in the KHL. "I think you need two imports in any lineup to have success," says Remparts coach and GM, Philippe Boucher. "We looked at different options. We thought the price [for Tkachev] was fair. He's a highly skilled player."
---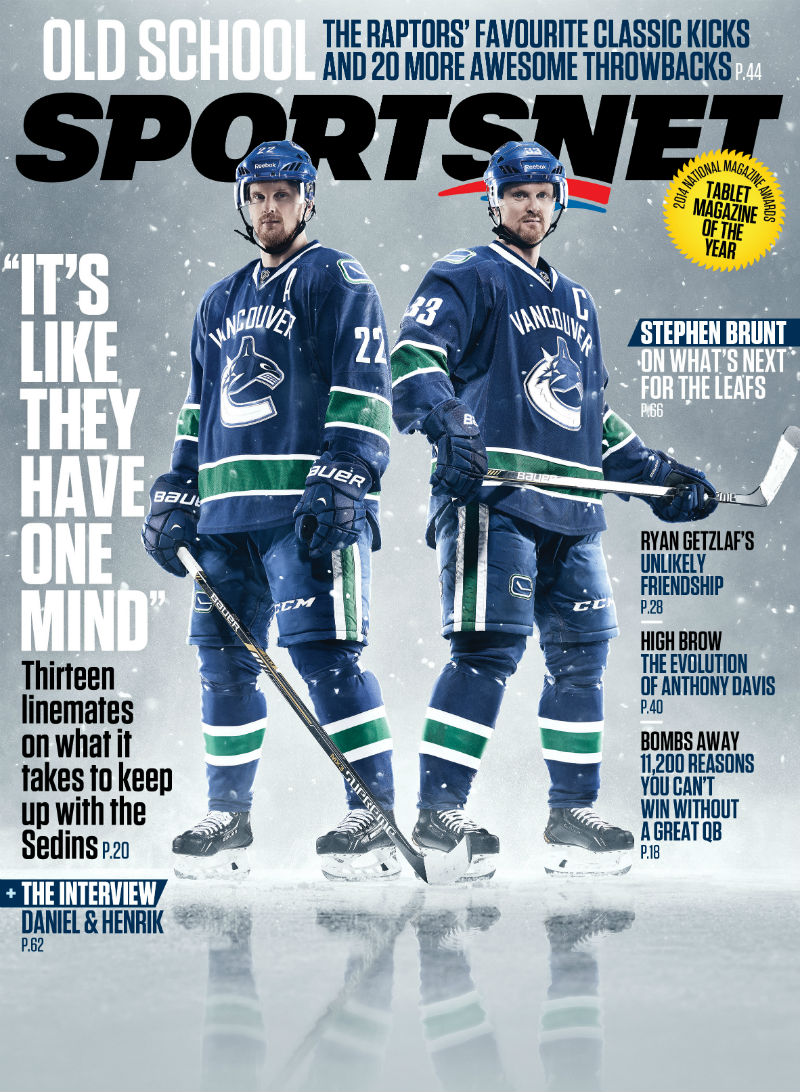 ATTENTION Rogers and Shaw customers.
Already enjoying Sportsnet ONE? Now
get access
to digital editions of Sportsnet magazine at no extra cost.
---
Tkachev skated on the top line with Kurt Etchegary and Adam Erne when he first arrived. Oddly enough, Tkachev made his Remparts debut on the road against his old team in Quebec's only game in Moncton all season. "He's got a lot of skill, he's fun to play with," says fourth-year veteran Erne. Obviously it's tough getting used to a new team and a whole new situation. I think so far he's adapted well."
The five-foot-eight, 163-lb., forward is small in size but possesses dynamic offensive flair. He models his game after fellow Russian Pavel Datysuk, admiring his puck skills and speed. His own skill made him a high pick in the 2013 import draft—the Wildcats nabbed him with the 39th overall pick in the 60 player first round.
Tkachev began the 2013-14 season in Russia, playing a second season with junior hockey team Omskie Yastreby. He also played a pair of games in the KHL for Avangard Omsk, the team that selected him in the third round of the KHL draft in 2012. On Jan. 23, 2014, Tkachev made his North American debut, scoring two goals and four points for Moncton.
He says he wanted to play in the Canadian Hockey League because he would see more ice time than in the KHL and because it would help him accomplish his goal of playing in the NHL. He was an offensive force as an 18-year-old in his first season, putting up 30 points in 20 games. In the playoffs, he was Moncton's best player, scoring seven goals in a six games in a series the team lost against Blainville-Boisbriand.
Despite the numbers, Tkachev was passed over by all 30 NHL clubs at the 2014 draft. But his offensive upside was still enough to earn an invite to Edmonton Oilers rookie camp. He impressed the organization and was invited to the team's main camp where he was rewarded with an entry-level contract. After the signing, Tkachev's NHL dreams were put on hold when the contract was ruled ineligible because of a CBA stipulation that says undrafted players have to play a full year in North America to be NHL eligible. The two games he played in the KHL meant that Tkachev technically did not play the full year in North America. "I was sad, but I have a chance next draft," says Tkachev who will re-enter the draft in June. "I want to be drafted by Edmonton."
While in Edmonton, he became friends with fellow Russian Nail Yakupov. "He's a good guy. He helped me by translating," says Tkachev. In Moncton, he had St. Louis Blues prospect Ivan Barbashev to help with translation. With Quebec, he has Timashov, who was born in Ukriane, lived in Russia and represents Sweden internationally. "It's easier to have a Russian friend," says Timashov. "He's a really skilled guy who finds good passes. He's a great player."
But it's been a challenging season. Tkachev's shoulder injury kept him out of action for over a month and also kept him from playing for the Russian team he was named to for the Subway Super Series. In December he was one of five players cut from the Russian world junior squad. After averaging over a point-per-game with Moncton, Tkachev's production has dipped since joining the Remparts. But a three-game point streak to end January is a sign he's heating up again.
In the spring, he'll get the chance to play in front of scouts at the Memorial Cup. He was ranked 121st by NHL Central Scouting in its mid-term rankings in January. While the Oilers already showed their hand by trying to sign him, the other 29 teams will get a chance to see him and decide if he's worth passing on again. The skill is certainly there, but questions about his size will remain.
Boucher thinks playing in Quebec will help his chances. "It's exposure to all the teams he can still be drafted by. He can still realize his dream to play in the NHL," says Boucher.