As the WHL season nears its end, we can start looking forward to the playoffs. With neither conference featuring a runaway dominant team, might we see a more entertaining post-season this year?
There's nothing better than playoff hockey, but it's made even more exciting when there are tight series mixed in with some upsets. That hasn't been the case in the WHL recently.
---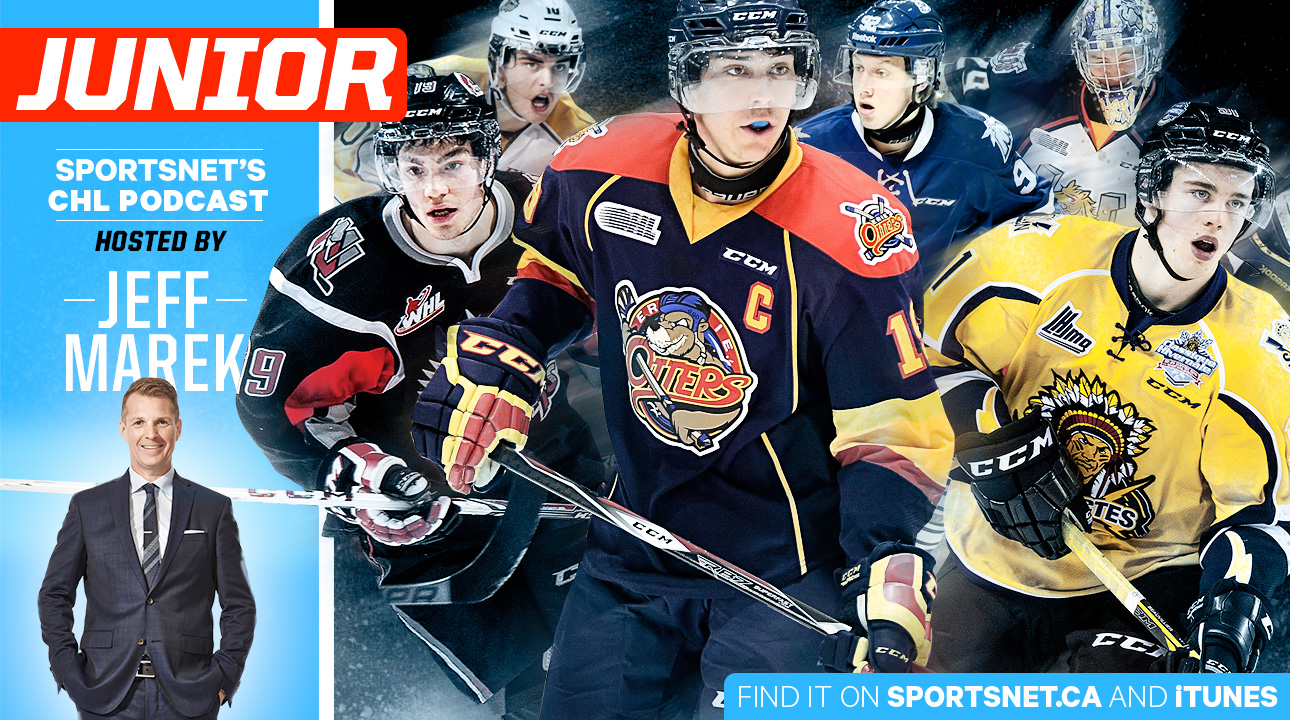 Jeff Marek hosts Sportsnet's weekly CHL podcast, a one-stop shop for news, analysis, opinion and interviews covering the WHL, OHL and QMJHL.
Listen now | iTunes | Podcatchers
---
Last year, the Portland Winterhawks' second-round victory over the Everett Silvertips was the only case of a lower seed knocking off a higher seed. But to classify that as an upset would be a little much, the teams were separated by just three points during the regular season.
Of the 15 series last year, only one went to seven games and three others to six, which didn't create a lot of drama. Two years ago, there were two upsets in the first round but after that it was all the higher seeds; 2013 saw one first-round series upset and another in the second round, but other than that it was business as usual.
This season, we've seen more parity. There are as many as three teams that you could argue for as potential conference champions. In the East, Brandon, Lethbridge and Red Deer are all bunched up at the top. Beyond that, Calgary and Prince Albert won't be pushovers and how dangerous is Moose Jaw with Brayden Point and Dryden Hunt scoring like crazy?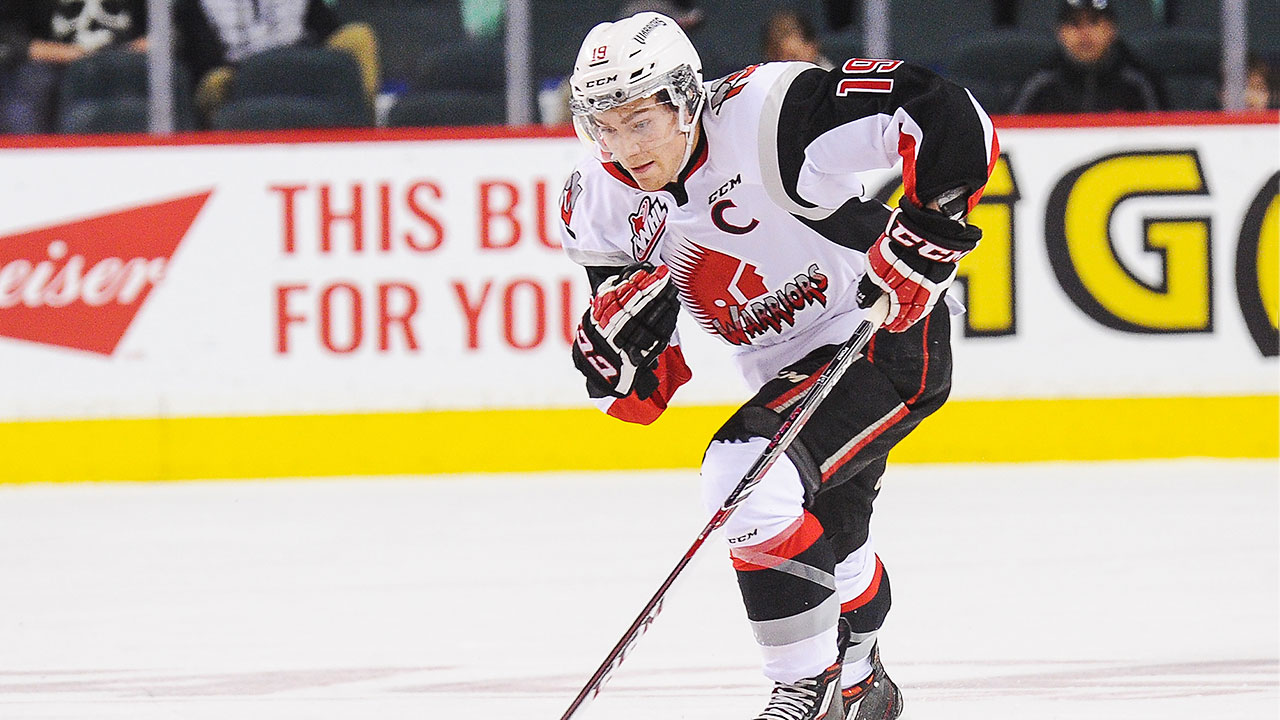 Brayden Point leads the WHL in points per game at 1.9. (Derek Leung/Getty Images)
In the West, Victoria has pulled ahead but you still have the defending champion Kelowna Rockets in the mix. On top of those two, the suddenly red hot Seattle Thunderbirds look like they're becoming a dangerous team as well.
With all these teams close to each other in talent, there's a chance for one of the more crazy post-seasons in recent memory?
Surging Seattle
The Seattle Thunderbirds won their eighth straight Sunday night and have ripped off 13 wins in their past 14 contests. That hot streak has propelled them to catch and pass the Everett Silvertips for first place in the U.S. Division.
Mathew Barzal has been the spark and had a 13-game point streak snapped on Sunday. Over the 13-game stretch the New York Islanders top pick notched 27 points and 11 goals. Goalie Landon Bow has come back from injury and continues to be solid, winning his five straight starts. Since joining Seattle at the trade deadline, Bow has posted .937 save percentage and a goals-against of 1.83 with four shutouts.
Seattle leads Everett by four points in the division but the Silvertips have one game in hand and the two clubs will square off in Seattle on Friday.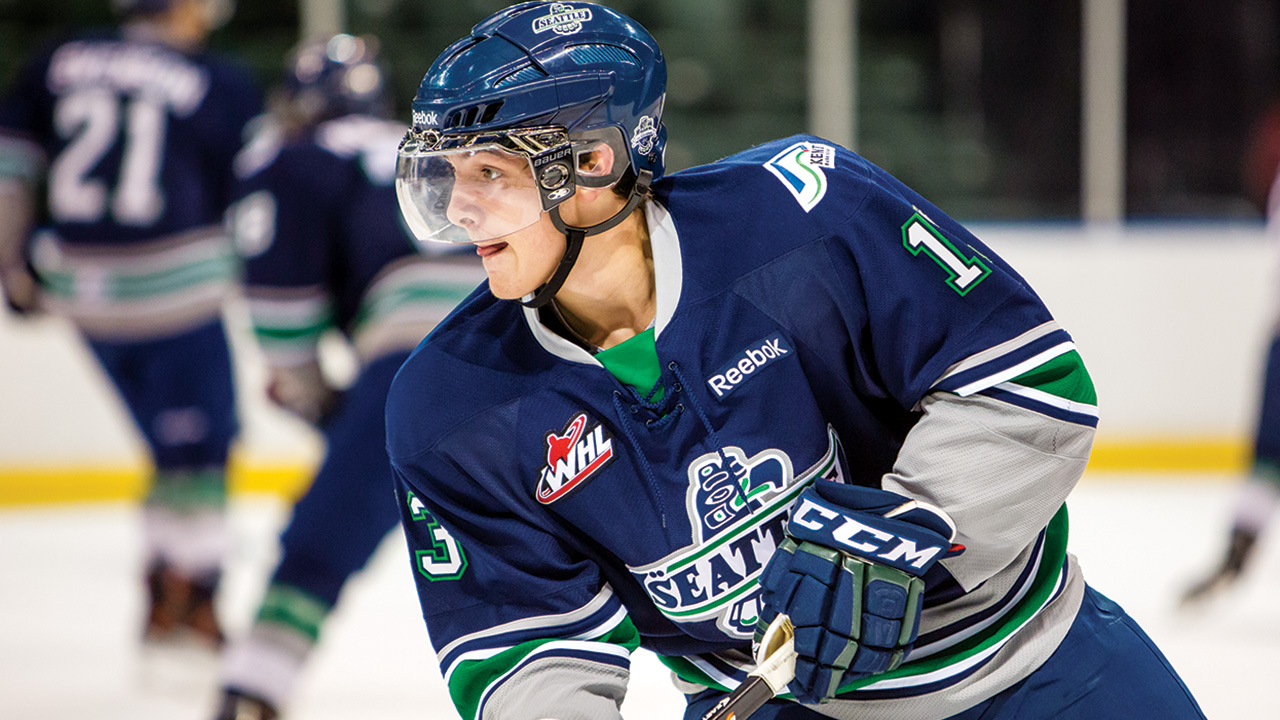 Mathew Barzal is second in WHL power-play points. (Christopher Mast/Everett Silvertips)
Brandon getting offensive
The Wheat Kings find themselves alone on top of the Eastern Conference standings entering play this week. That shouldn't be surprising since they were the consensus to win the conference before the season began.
Goal scoring was the main reason they were favorites as the Wheat Kings can score with the best of them. They haven't lost in regulation in eight games and are once again leading the WHL in goals scored. That offence was on display this past week when they piled up 33 goals in only four contests.
They began the week with a 12-2 blow out over Saskatoon. They then beat Moose Jaw on back-to-back nights by 6-3 and 7-2 scores and punctuated the weekend with an 8-1 blasting of Regina.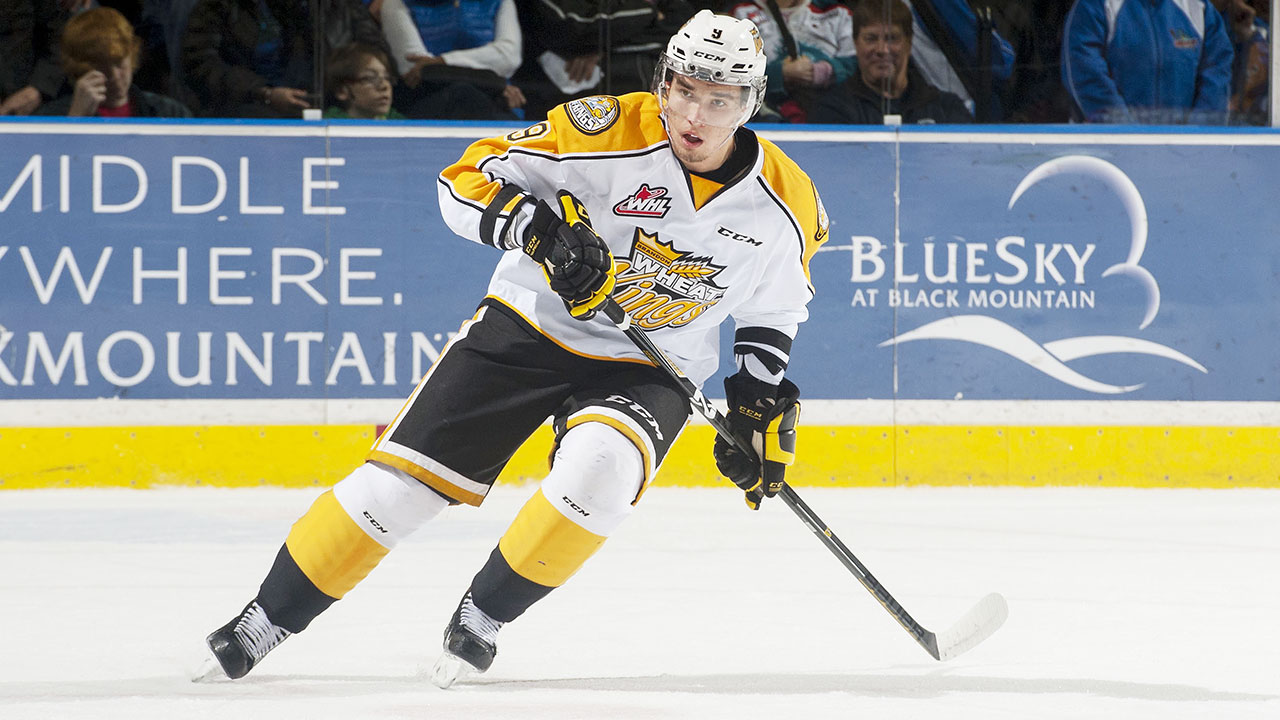 Ivan Provorov's 65 points are second among WHL blueliners. (Marissa Baecker/Getty)
Defenceman Ivan Provorov had a big week with five goals and nine points for Brandon. But he isn't alone in the Wheat Kings arsenal. Nolan Patrick had 12 points last week and Jayce Hawryluk exploded for 10 goals and 16 points. Patrick and Hawryluk are both closing in on the 100-point mark as well.
Needless to say, the Wheat Kings are hitting their stride just in time for the playoffs.
Victoria pulling away in B.C.
Out in Victoria, the Royals continue to go about their business of winning hockey games. They've won eight out of 10 and have opened up a five-point lead over Kelowna for the top spot in the B.C. Division and Western Conference.
Victoria continues to get balanced scoring and feature a goalie tandem that may be the best in the league. Coleman Vollrath was the number one guy but back up Griffen Outhouse has been spectacular in the second half. Since the start of the calendar year, Outhouse has amassed an 11-1-2-1 record for the Royals.
Player of the week
Jayce Hawryluk, Brandon Wheat Kings
10 goals in a week is hard to top and Hawryluk did that as the Wheat Kings blew out everyone. He added 6 helpers for an impressive 16-point week in four games. The 20-year-old started his week by signing a contract with the Florida Panthers and perhaps that sparked the offensive out burst. He now is fourth in the WHL scoring race with a career high 95 points.