He's expected to be a first-round NHL Draft pick in a few months and only turned 18 in January.
Yet, he just finished his third QMJHL season and has already been part of two long post-season runs.
So, how exactly does centre Joe Veleno view himself in the hierarchy of junior hockey? Is he one of the young guys or is he a hardened veteran?
"I think of myself as both, actually," he says. "I'm a younger kind of veteran."
Veleno is about to embark on what he hopes will be another lengthy playoff run – this time with a new team, the Drummondville Voltigeurs.
He's still fresh-faced, but he's seen a few things, too.
Veleno became the first Quebec-leaguer to be granted an exceptional player status, which allowed him to play for the Saint John Sea Dogs after he was the No. 1 pick in 2015.
All he did with the Sea Dogs was help them reach the semifinal as a rookie before winning the President Cup last season. Veleno had 11 points in 18 games on the championship run.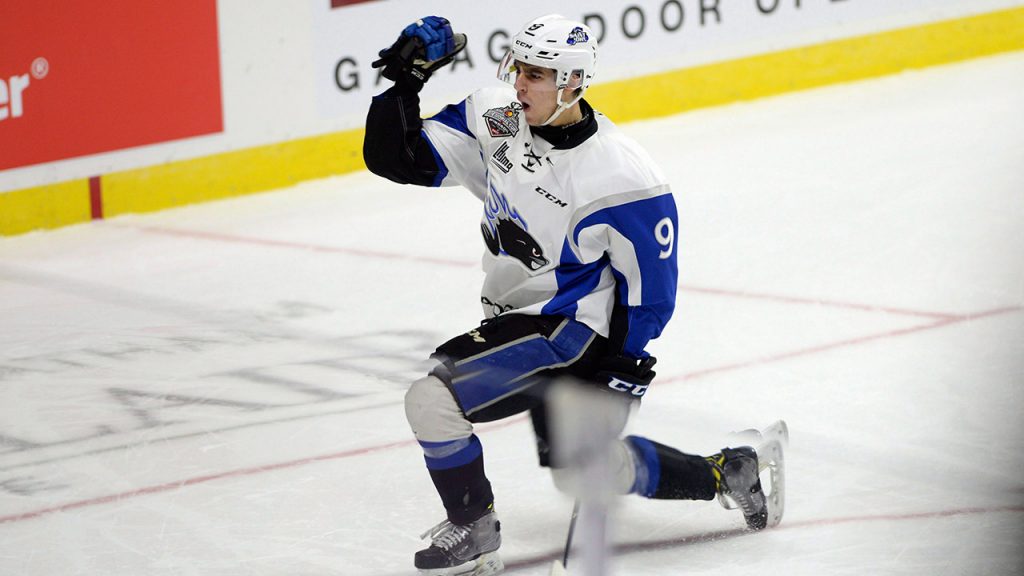 He was named captain this season as the Sea Dogs skewed towards youth after a Memorial Cup berth. But with Saint John sitting near the bottom of the standings in December, Veleno was dealt to the young-but-contending Voltigeurs for five draft picks – three firsts and two seconds.
With Veleno in the fold, the Voltigeurs (44-20-3-1) finished fifth in the league and have a first-round date with the No. 12 Cape Breton Screaming Eagles (32-28-6-2), beginning Friday.
"It was the better situation for myself and for the team," he said. "Saint John wanted to rebuild and I wanted to be part of a contending team. I was really glad and fortunate to have that opportunity again."
Veleno is perfect for the Voltigeurs, says head coach-GM Dominique Ducharme.
Ducharme coveted Veleno after coaching him in November at the Canada-Russia Series.
Sure, Veleno was one of the younger players on the ice in the world junior showcase event. And, even at six foot one and 190 pounds, his youth showed from a physical standpoint to Ducharme – who was also the Canadian coach.
But what Ducharme noticed was a coachable player who paid close attention to the fine details of the game.
"He really fits with what we're doing. We're the second-youngest team in the league. We have young guys growing up together," Ducharme says. "Joe, even though he's got experience in the league, he's still only 17.
"That's the reason why we went out and got him."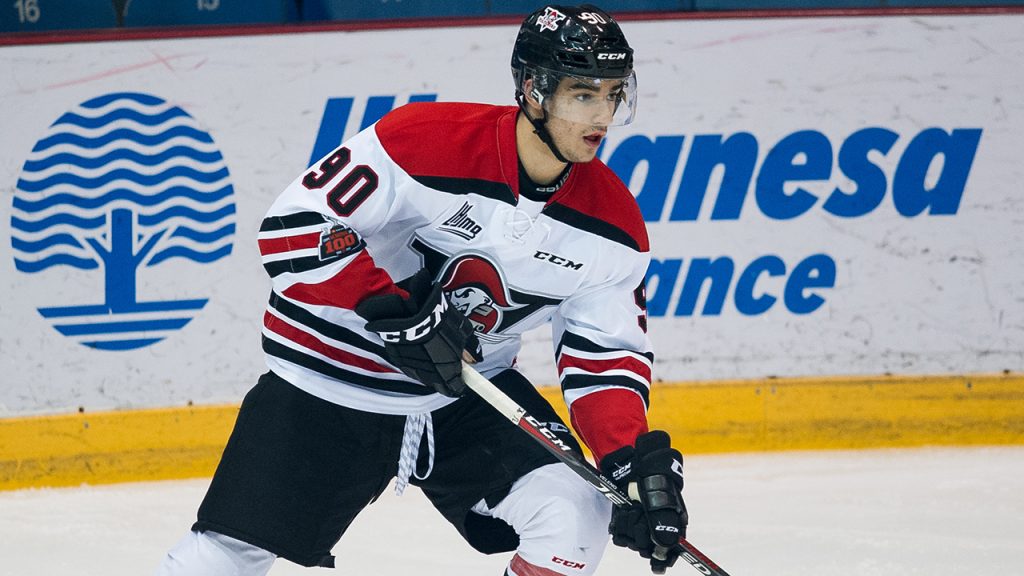 Ducharme used to watch a lot of Veleno in the player's rookie season with Saint John when the two were Maritimes Division rivals. Then the coach of the Halifax Mooseheads, Ducharme was amazed by Veleno's stickhandling and skating.
In Veleno's few months in Drummondville, Ducharme believes he's improved weekly on everything from his stick and body positioning to his willingness to drive the net and his shot. The latter two qualities are important areas to work on for the pass-first pivot.
The results have shown it.
The Kirkland, Que., native had 22 goals and 79 points in 64 games this season – spread almost evenly between Saint John and Drummondville.
Veleno had six goals and 31 points in as many games with Saint John. With Drummondville, albeit a better, faster team, he racked up 16 goals and 48 points in 33 contests. Those 16 tallies – in half a season's time – would be a career-high total alone.
"We know the potential he's got and all the skills," Ducharme says. "Offensively, we see his points are rising – the number of goals – but also he wants to be the best player he can on the ice and in every situation."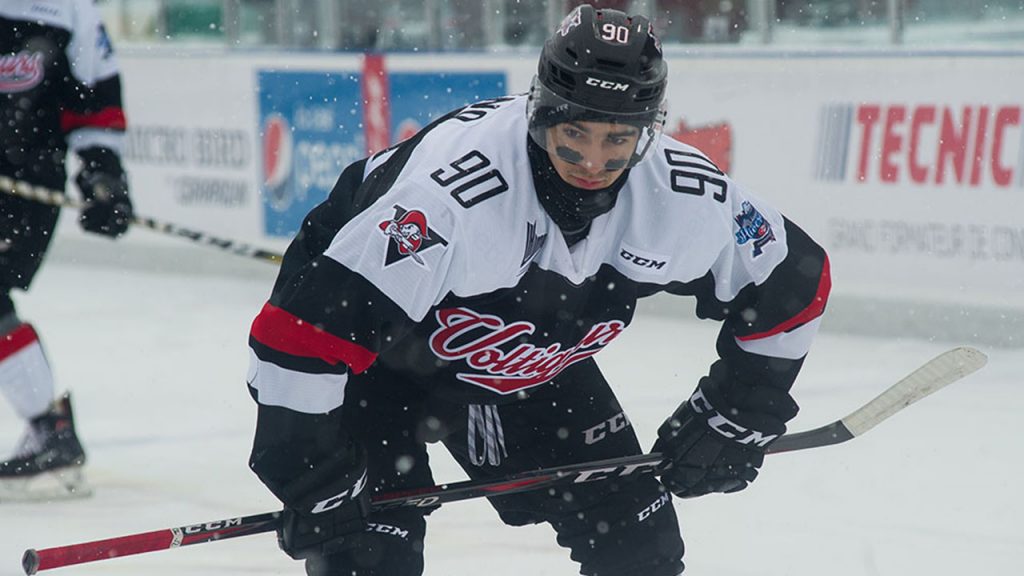 Although an exceptional-status player, Veleno won't be joining the more well-known members of the group like John Tavares, Aaron Ekblad and Connor McDavid as the top pick in the NHL Draft. That honour seems destined for Swedish defenceman Rasmus Dahlin, while Veleno was ranked 13th among North American skaters in NHL Central Scouting's midterm rankings.
But Veleno is more concerned with rounding out his game in the mould of Jonathan Toews or Spencer Smallman, his captain last year in Saint John. These are players who are on the ice when their coaches need them the most – on both special teams and late in games.
Of course, they're known for their leadership capabilities, too.
Ducharme acquired Veleno because he's young and can grow with the team – at least for next year, he feels – but also for his playoff track record and overall experience in the league.
That's where the veteran side of Veleno shines through despite barely being 18. In terms of the QMJHL, he's wise beyond his years.
"If younger guys want to ask me for anything, I'm glad to help them out," he says. "They're going to be in my shoes one day."