Billy Idol's stage is ready to be danced upon, a miniature (but still kinda big) Capitol Building looms in the shadow of the actual U.S. Capitol, the custom seat cozies are all in place, and the ice is as crisp as could be hoped for.
Yes, Nationals Park is ready to welcome the Chicago Blackhawks and Washington Capitals on New Year's Day for the NHL's seventh Winter Classic.
---
Watch Episode 4 of Road To the Winter Classic, Jan. 6 at 7 p.m. ET on Sportsnet Ontario
.
MORE:
Winter Classic Live
---
On Tuesday media were granted an opportunity to skate on the Winter Classic ice prior to Wednesday's team practices.
Here is what the stage for the NHL's grand event looks like, according to my phone…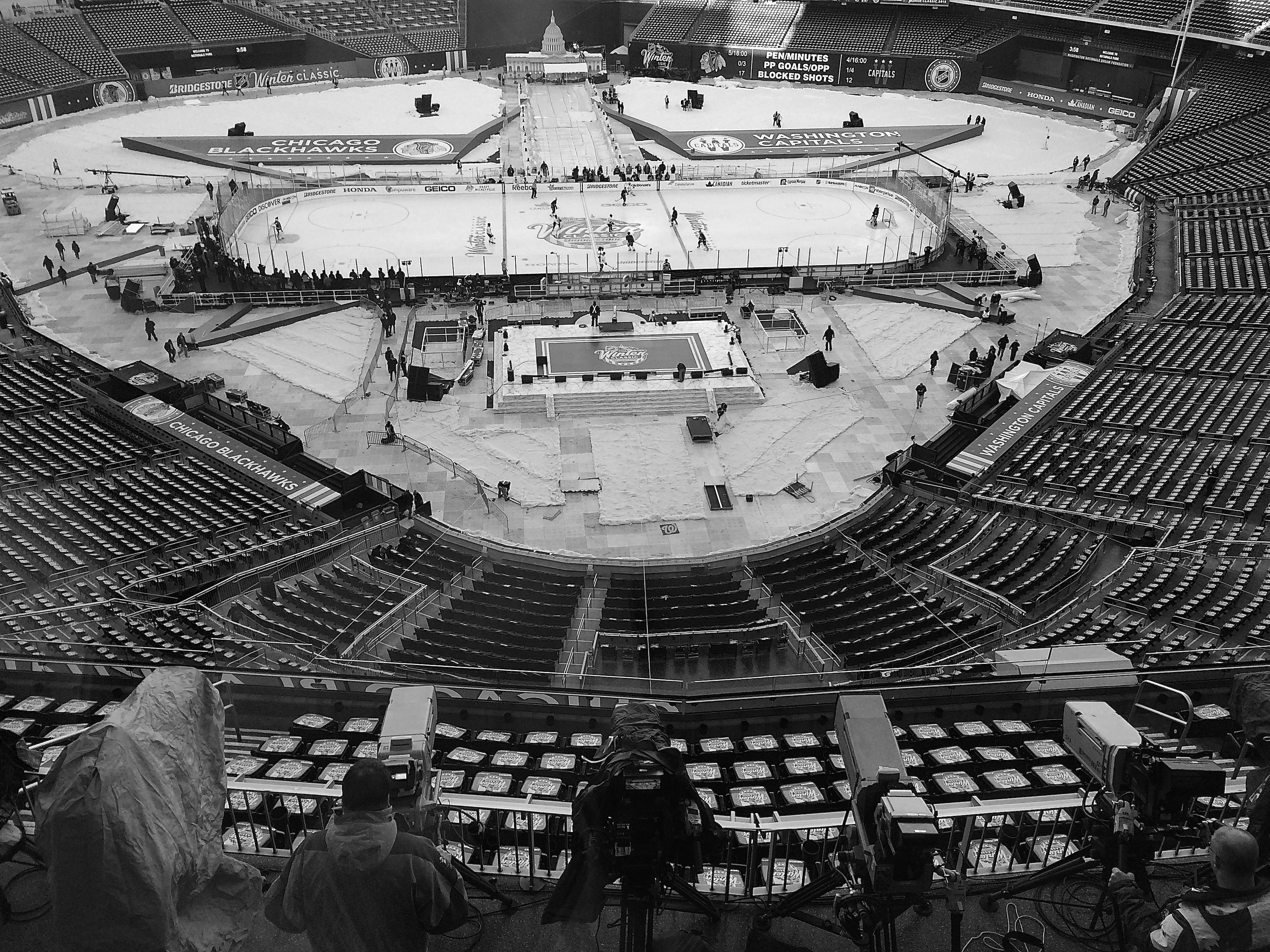 View from the press box.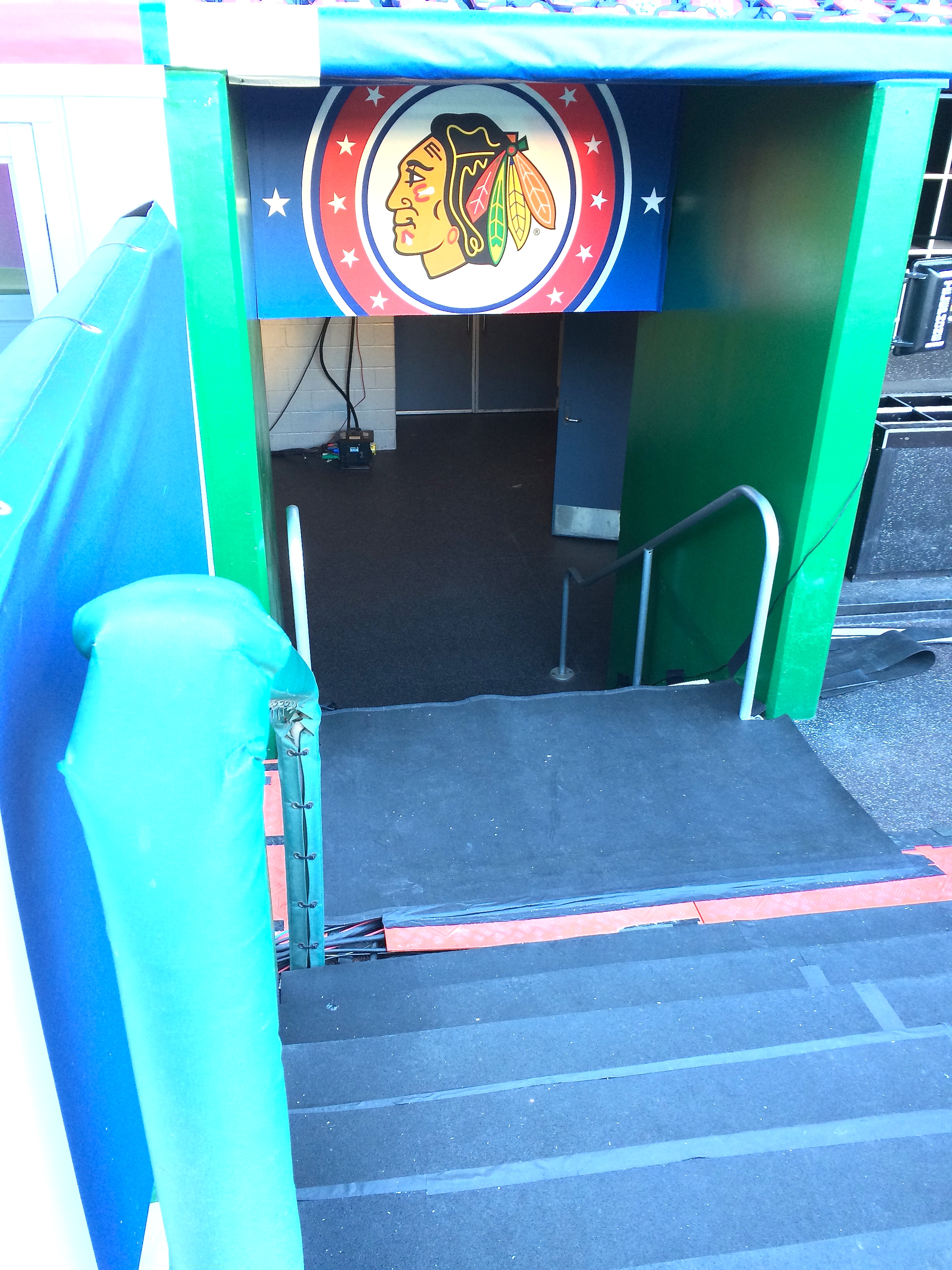 Capitals forward Brooks Laich drops by early to film the rink.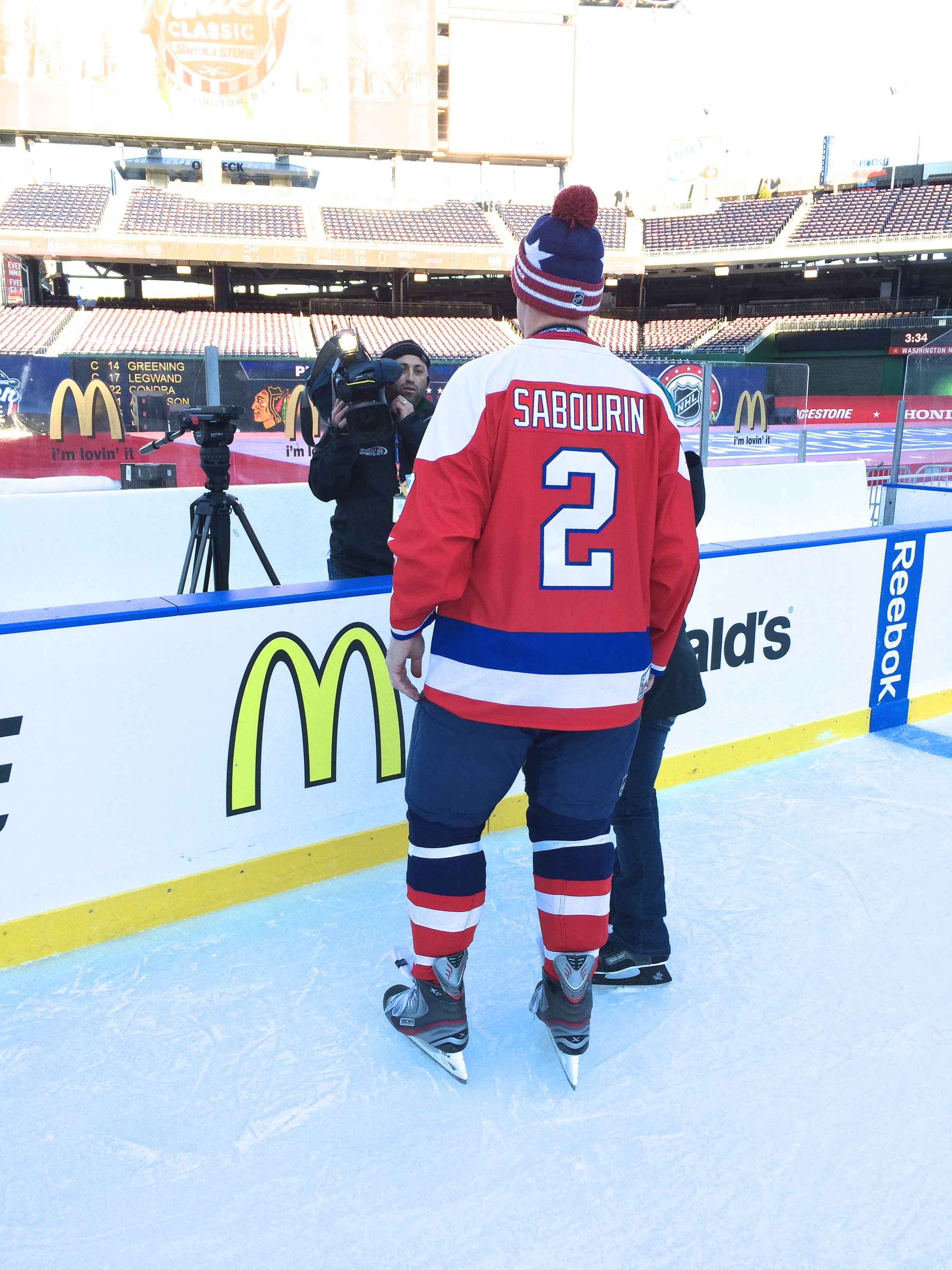 Alumnus Ken Sabourin.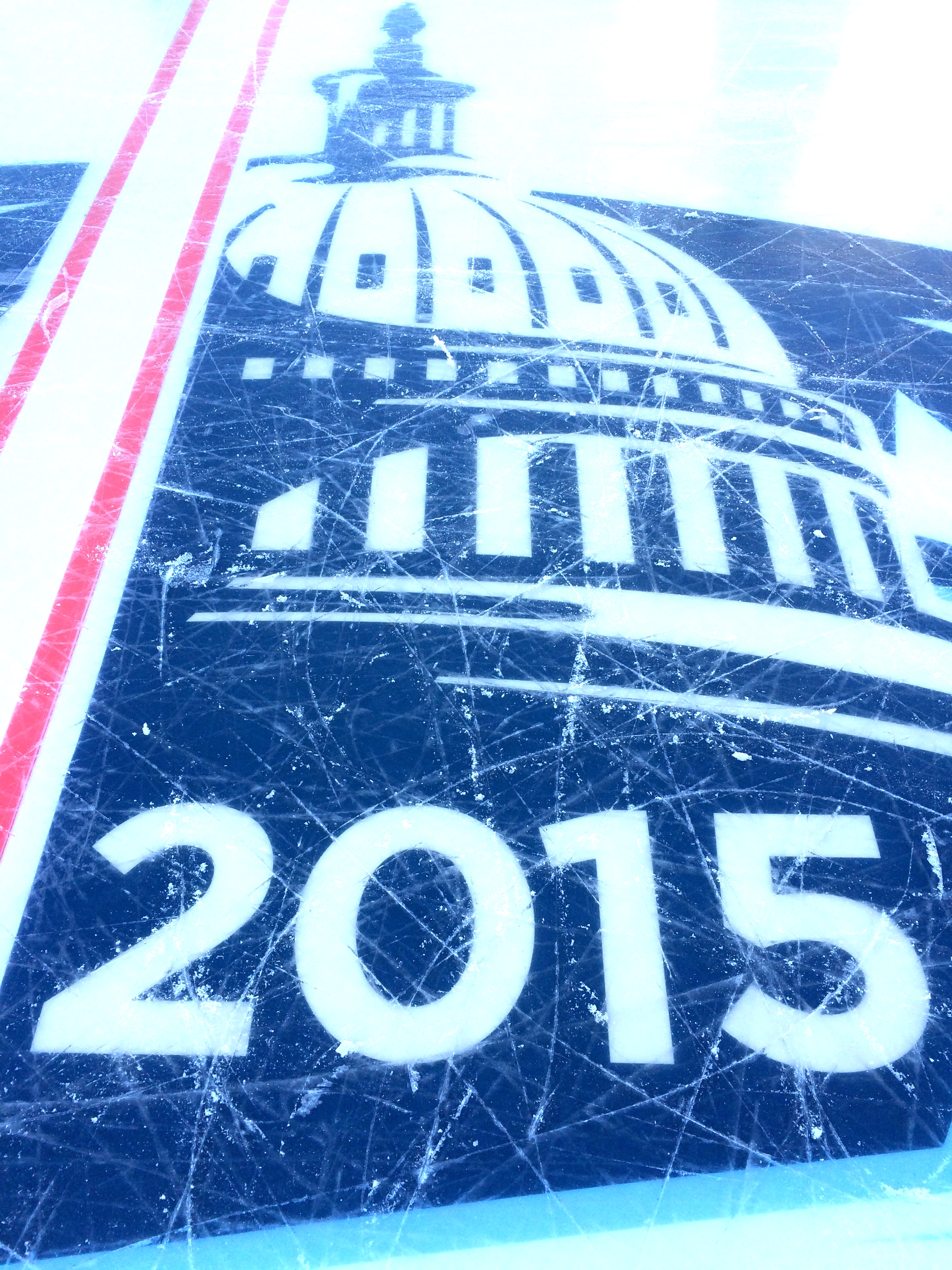 The dot.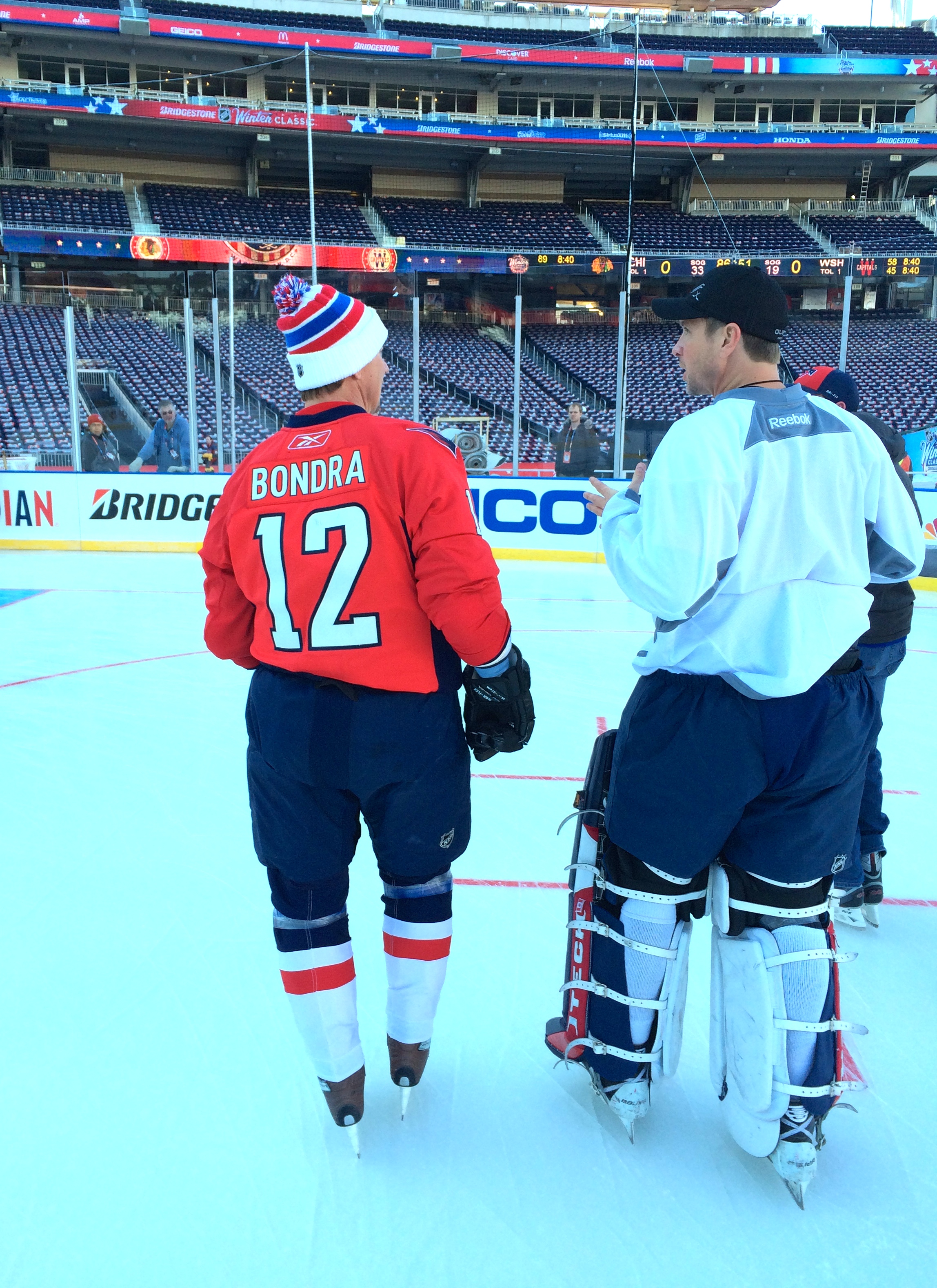 Peter Bondra, two-time 50-goal scorer.