One year after enjoying their best regular season in franchise history, the Florida Panthers came crashing down to Earth during the 2016-17 campaign.
It was a trying year for the club on the ice due to various key injuries. Off the ice, things were perhaps uglier — remember the public relations disaster that came when the organization fired former head coach Gerard Gallant?
Now the Panthers have a new coach in place and what looks to be a clearer philosophy. There's more of a focus on youth and speed in Sunrise, Fla., emphasized by the team's decisions to let go of older, slower veterans Jaromir Jagr and Jussi Jokinen.
UP-AND-COMING PLAYER TO WATCH
Evgeny Dadonov, 28, from the KHL, and 23-year-old Henrik Haapala from the Finnish Elite League are two intriguing additions. Since Haapala is younger, we'll take a closer look at him.
The playmaking winger's 45 assists and 60 points led Finland's Liiga last season. Haapala scored two goals and nine points in 16 playoff games helping his club, Tappara Tampere, win its second straight championship.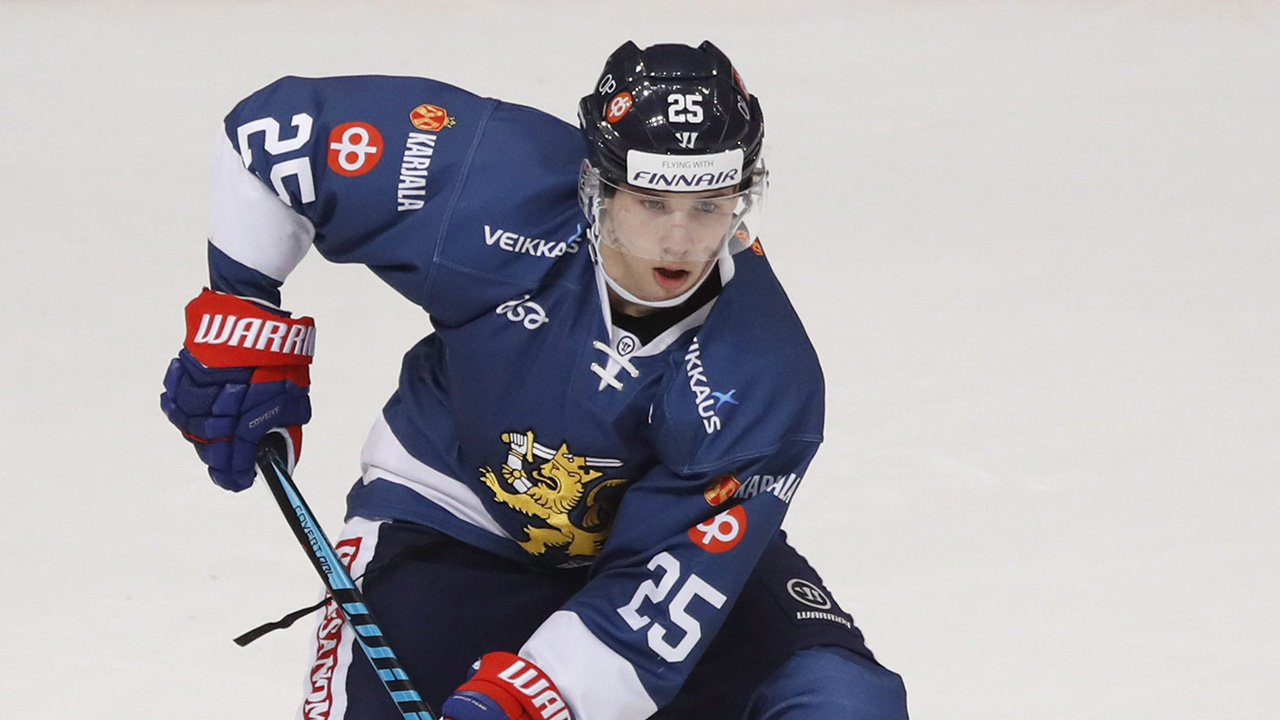 Here's a cool nugget: Haapala played alongside Panthers forward Aleksander Barkov in Tappara during the 2012-13 season. Best case scenario is the two find chemistry on the ice in Florida. But at the very least, Haapala has a countryman, with whom he's familiar, to offer guidance during his first foray into North American hockey.
WHAT A SUCCESSFUL 2017-18 WOULD LOOK LIKE
A return to the playoffs is where the conversation starts. And that will only happen if the Panthers' top players stay healthy. Barkov, Jonathan Huberdeau and Nick Bjugstad combined to miss 100 games last season and that can't happen again if Florida hopes to play meaningful games next spring.
It's particularly frustrating in the case of the 22-year-old Barkov, who's arguably the Panthers' best and most talented player. The Finn has displayed flashes of brilliance of late — he's registered 111 points over 127 games the past two campaigns — but hasn't played more than 71 contests in any of his four NHL seasons.
A healthy and productive Barkov could help offset the expansion loss of Jonathan Marchessault, whose 30 goals led the Panthers last year.
BIGGEST REMAINING QUESTION
How will Bob Boughner fare in his first season as NHL head coach? The former NHL defenceman is the organization's fifth bench boss since 2011 and finally gets his shot to lead a team after working as an assistant with the San Jose Sharks for the past two seasons.
Boughner spent eight seasons as head coach with the Windsor Spitfires of the Ontario Hockey League and Panthers general manager Dave Tallon lauded him in June as someone who's able to adapt on the fly and incorporate analytics into coaching decisions.
The 46-year-old Boughner has a solid nucleus of young players to start with, but the onus will be on the coach and his staff to not only squeeze the most out of it, but also help the core advance to the next level.