Mark it down in your calendars, Anaheim Ducks fans. The team announced Monday they would reveal their new alternate jersey for the 2015-16 NHL season on October 16 at home against the Colorado Avalanche.
The new alternate jersey will be the sixth in franchise history. Whether we can expect the return of a classic Mighty Ducks look remains unknown.
As we await the big reveal, we looked back on some of the (Mighty) Ducks most memorable looks.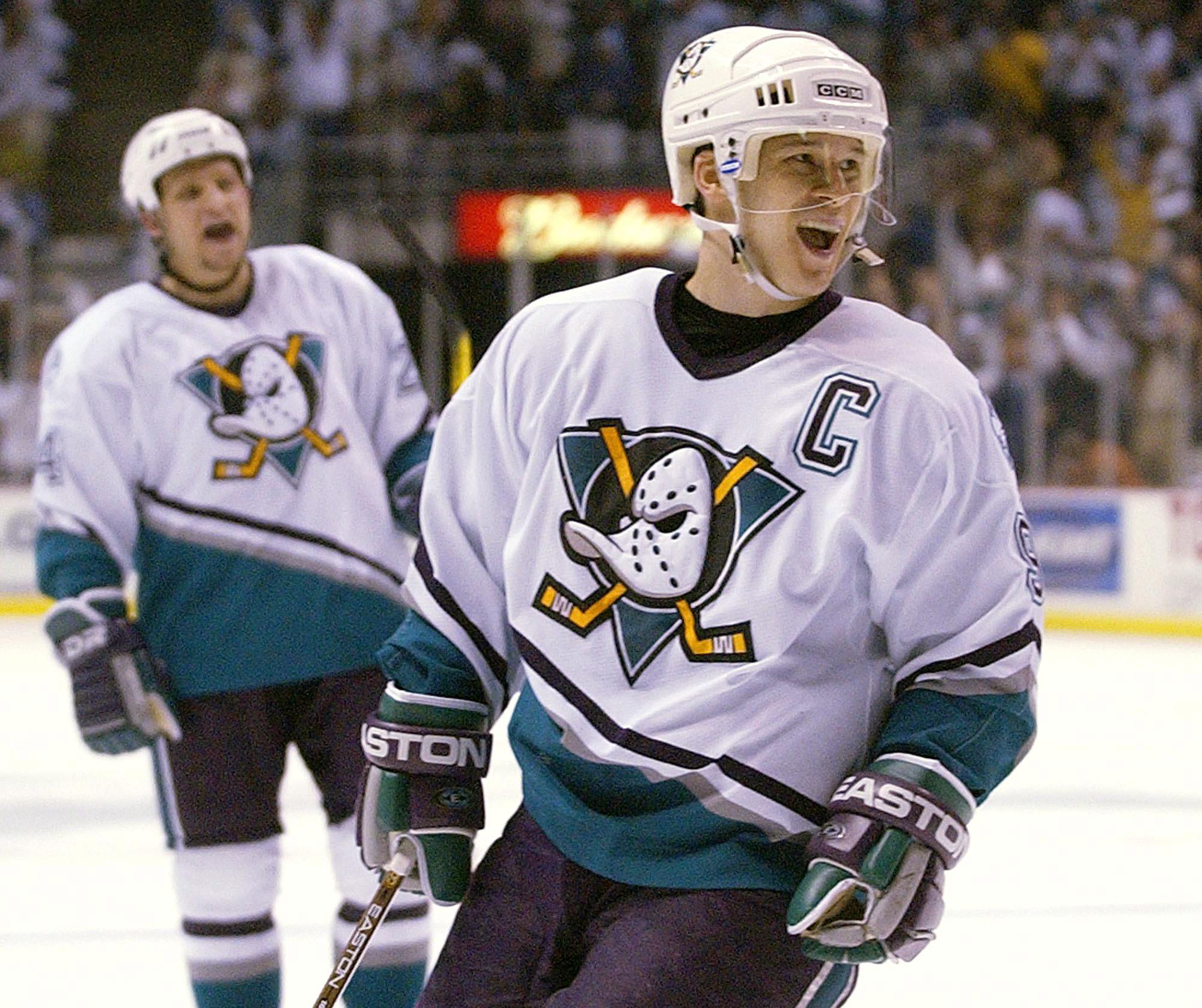 The Mighty Ducks sported these jade green and eggplant uniforms from their inaugural season until the team dropped 'Mighty' from their name.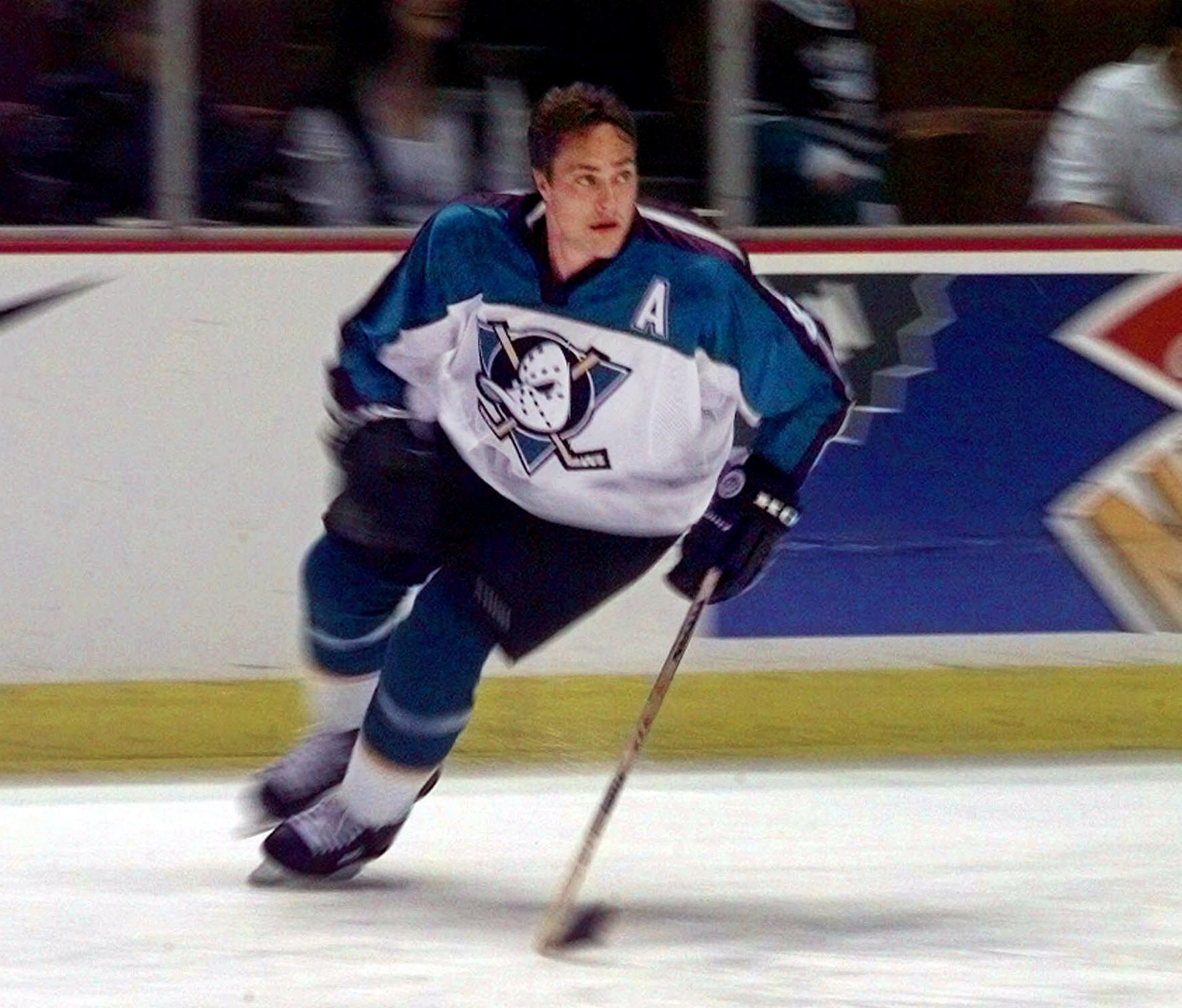 Two versions of these alternate jerseys were released, meaning the Ducks had four jerseys to choose from in 1997.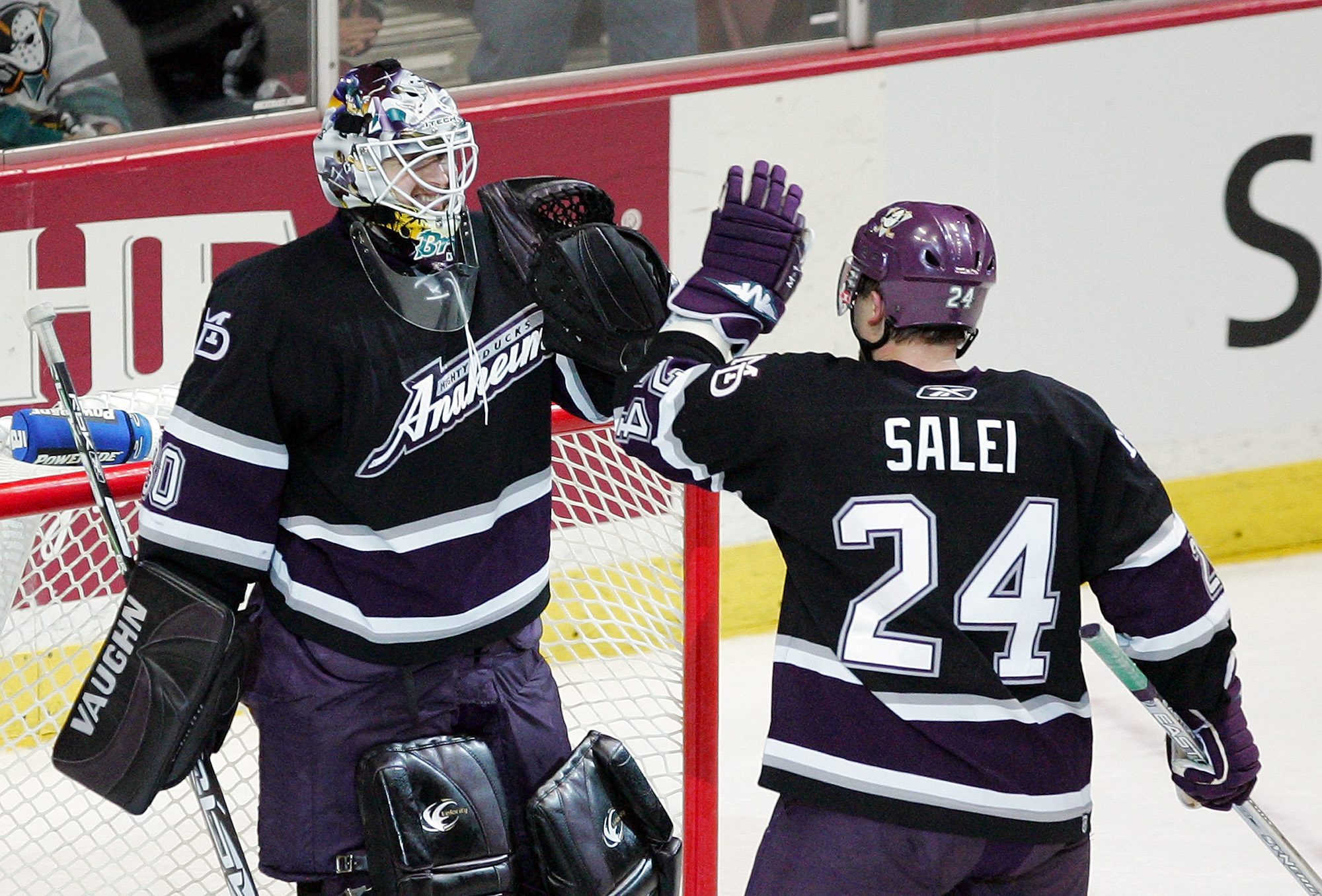 After going a few seasons without an alternate jersey, the Mighty Ducks introduced the black and eggplant jerseys in 2003, saying goodbye to the jade green.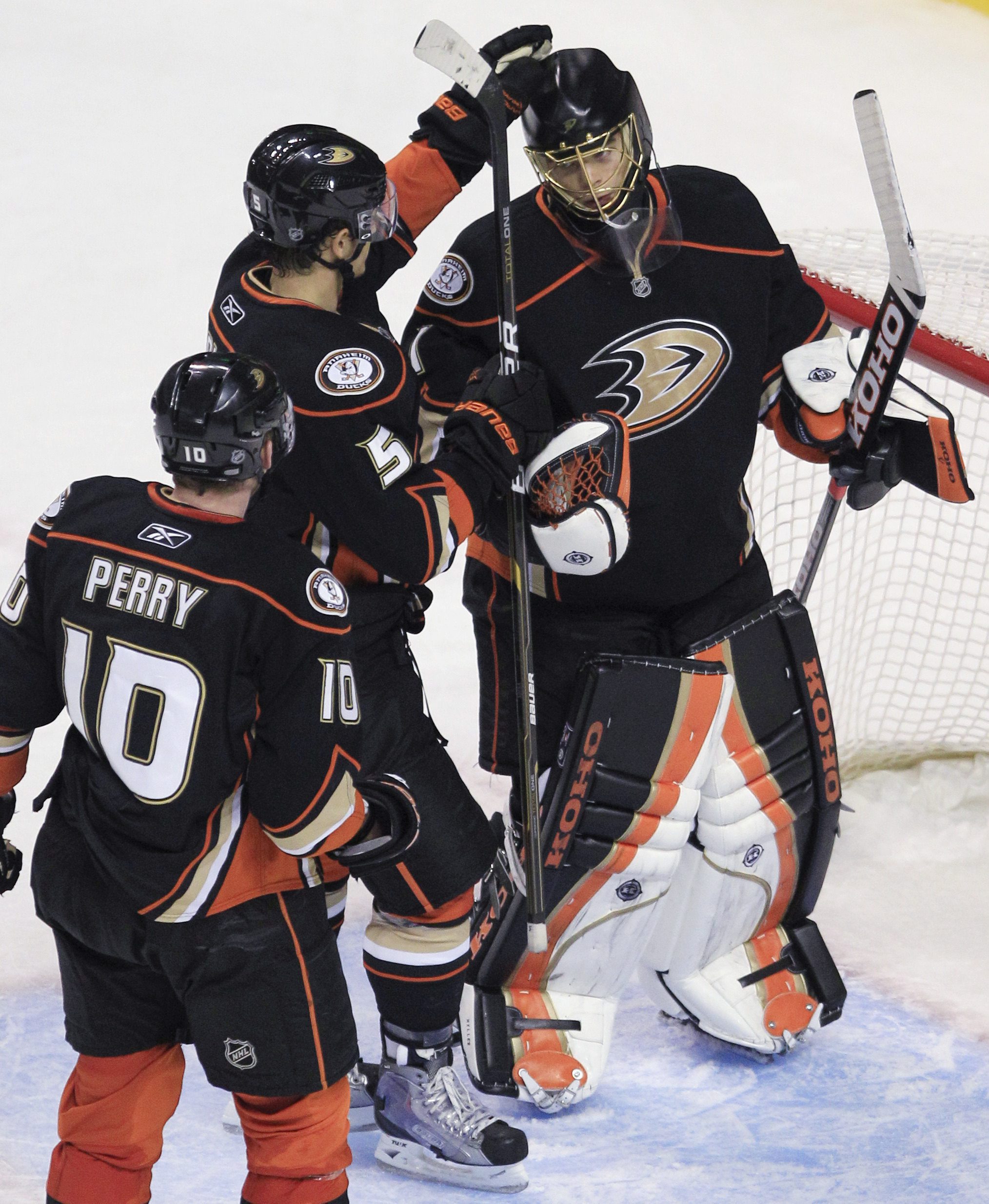 The now-staple orange stripe was originally introduced as the Ducks' alternate uniform in 2010.
Just for fun, here are a few more memorable alternate jerseys from around the league.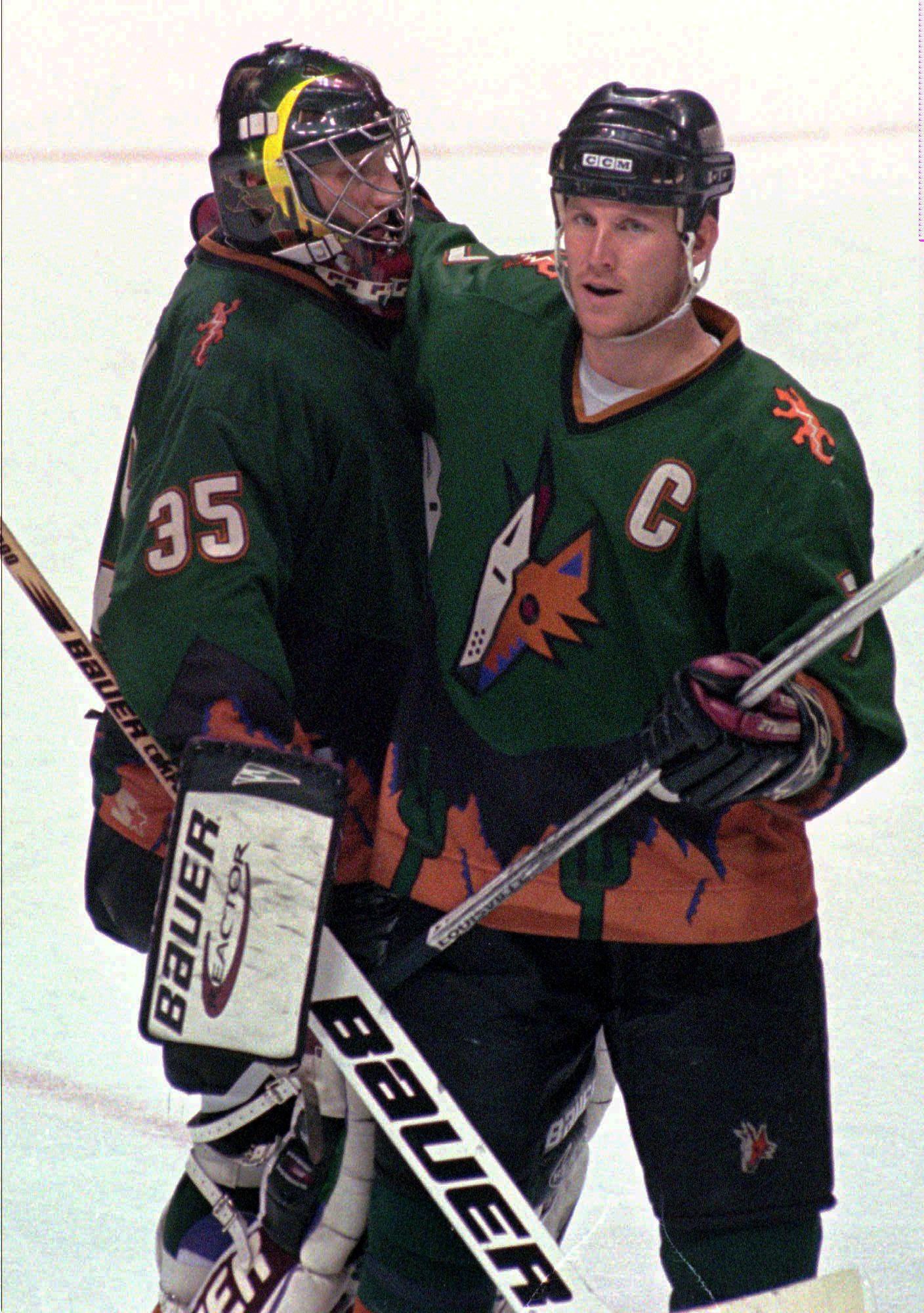 The Phoenix Coyotes wore these desert-themed alternate jerseys – complete with cacti – from 1998-2003.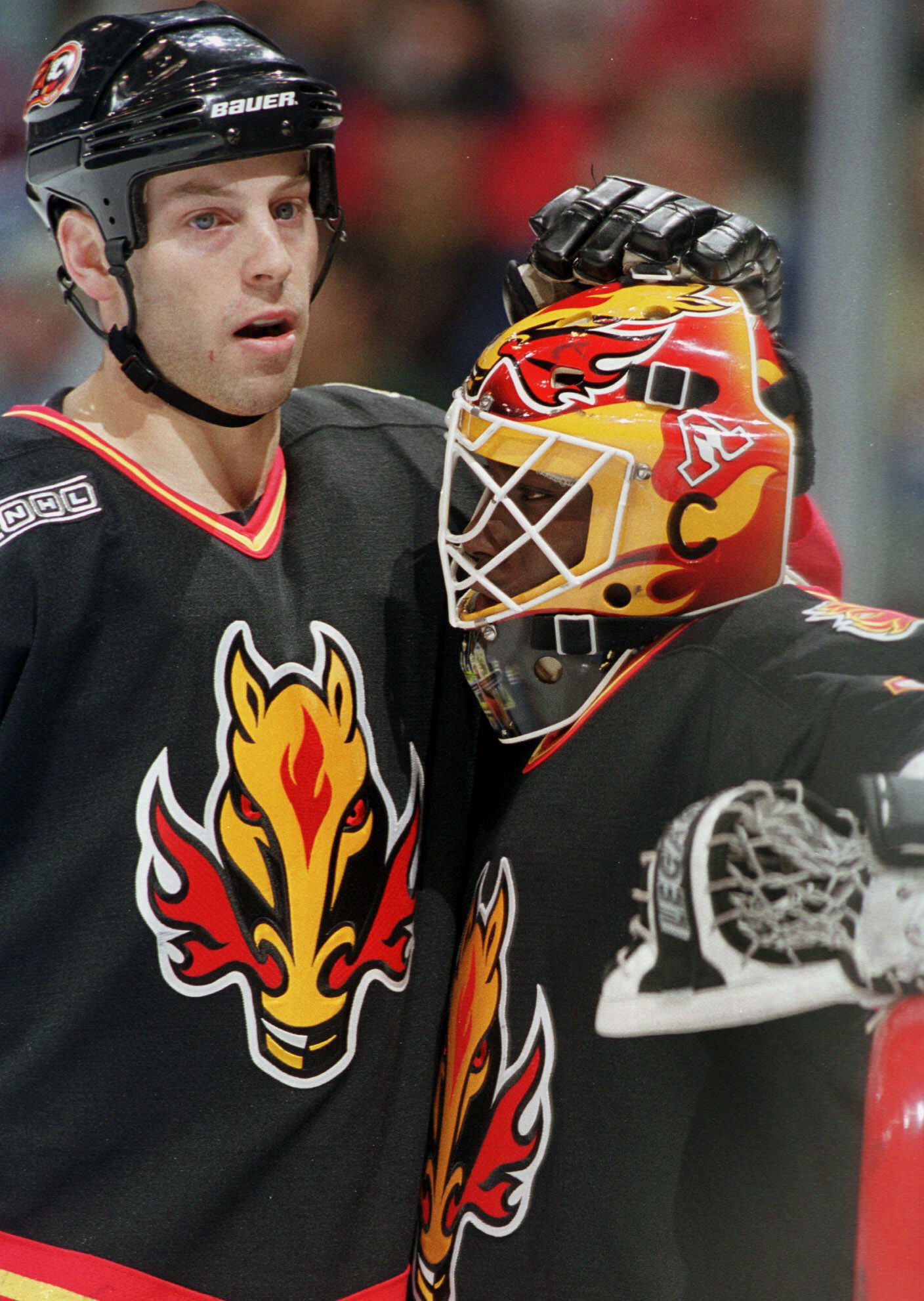 These flaming horse jerseys served as the Calgary Flames' alternates from 1998-2006.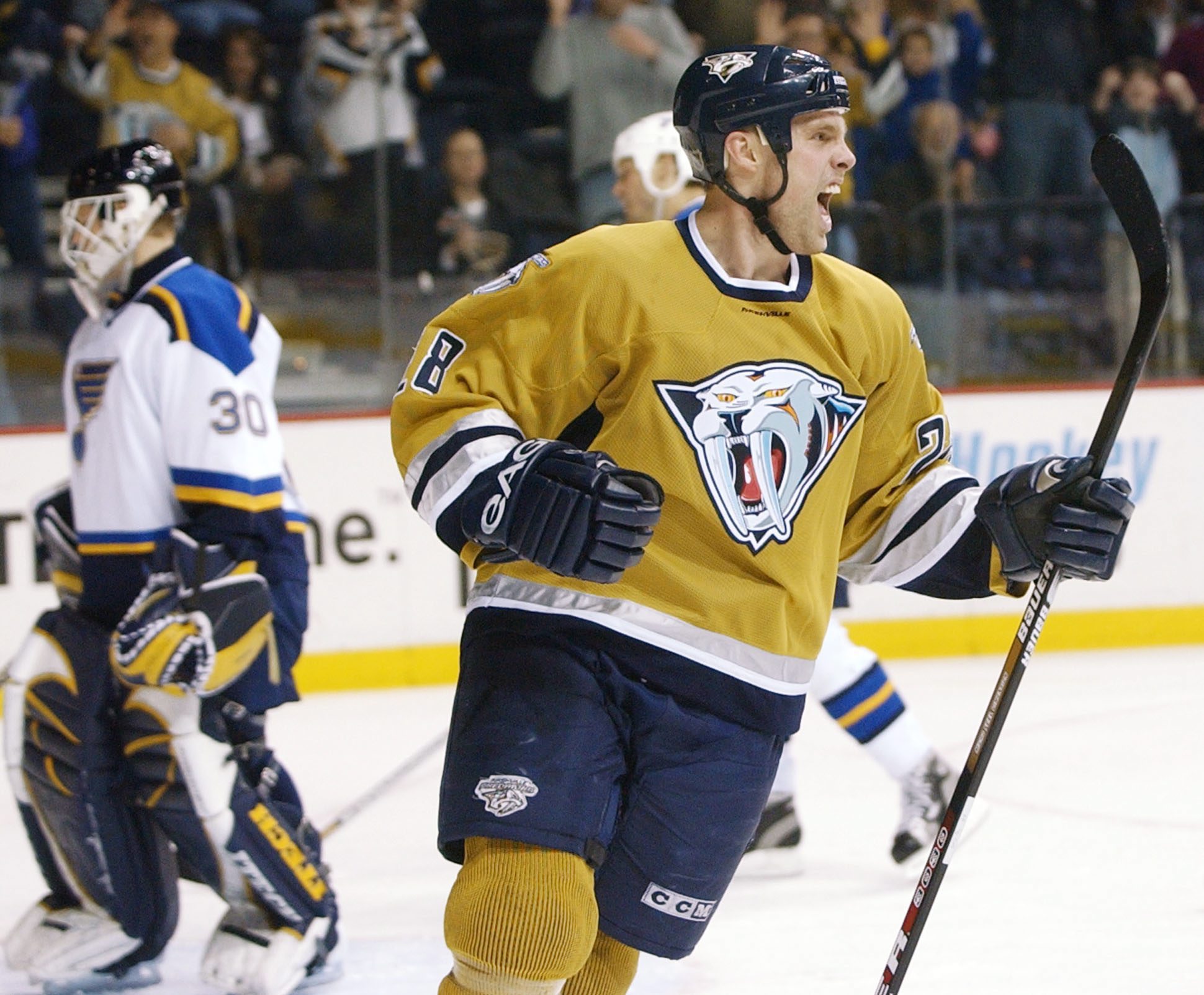 The Nashville Predators unveiled these mustard yellow jerseys as their alternates in 2001.