Before we start making up this week's trade rumours, some rule-related housekeeping from recent NHL action.
The Colorado Avalanche were involved in two unusual replay situations, both creating confusion because we hadn't seen them before. The first came in last Wednesday's 3-2 victory over Montreal. In the second period, Jarome Iginla had a goal wiped out because he knocked over goaltender Ben Scrivens.
Coach Patrick Roy did not challenge, as the team was told it could not do so. (To be honest, I'm not sure the no-goal/penalty would've been overturned.) However, we reported during the game the NHL indicated a review could have occurred.
The team and league spoke Thursday to sort things out, only to see the exact same situation unfold days later. Saturday night in Edmonton, the Oilers had a goal disallowed because Taylor Hall collided with Calvin Pickard. Milliseconds after, Teddy Purcell picked up the loose puck and scored.
Roy was furious, even though the score didn't count. Told once it was not reviewable, he couldn't understand why it was happening again. Counterpart Todd McLellan admitted post-game he shouldn't have been able to do it.
Sportsnet's John Garrett said during Sunday's Colorado/Vancouver game that the league called GM Joe Sakic to go through it once again. And, on Monday, the NHL hashed it out internally.
Here's what happened: In the two examples from last week, both plays should have been blown dead. If you think about it logically, a penalty is being called on Colorado (Wednesday) and Edmonton (Saturday) before either Iginla or Purcell touch the puck. Once they do, there should be a whistle. No way a goal should count.
However, review rules allow for a challenge if there is a "simultaneous" goal/penalty. So, say on Wednesday, the original shot goes in as Iginla knocks over Scrivens. Or, on Saturday, Purcell scores as Hall falls into Pickard. Those situations are not as clear. In those instances, a coach can ask for a replay challenge. And, if the referees sided with the penalized club, the goal would count with the penalty erased.
So, on Monday, the league and its referees reiterated the correct method of handling this scenario. If the Iginla/Purcell situation happens again, no review is allowed. Anytime a delayed penalty would be called before the puck enters the net, the play is dead.
Why the confusion? We hadn't seen anything like this before. Good thing the first occurrence wasn't in the playoffs.
30 Thoughts
1. Last year, Patrick Kane missed the final 21 games of the regular season, returning for Game 1 of the playoffs.
No one's doubting his injury, but it was a marvelous manipulation of the salary cap for post-season purposes. There is no limit after Game 82. Chicago could play Kane, newly acquired Antoine Vermette and everyone else without hassle — although opponents weren't thrilled with the loophole. Now, we're going to see who copies it in 2016.
Number one on the list is Los Angeles, which won't have Marian Gaborik for awhile. The Kings were already looking at defencemen, but the winger's injury adds the possibility of a forward, too. No surprise if they do it, because, as an opposing exec says, "When Dean (Lombardi) has the opening, he goes for it." (No one quoted in the blog is an anonymous source.) The Rangers would be another, if Rick Nash needs more time.
2. Not so much for St. Louis's Doug Armstrong.
"Are you asking me if I'm going to circumvent the salary cap?" the Blues GM said with a laugh when we spoke Monday. Uh, probably. "We've been in (Long-Term Injury) all year. We're not in the position to add salary (unless money goes out). We don't have the cap space. Alex Steen and Steve Ott are coming back before the playoffs and we're a better team when they play. We're not holding them out. Steen is a great player. If he wants to play and he's ready to play, he will."
Jaden Schwartz is back, and they are so much of a better team when he's healthy. Alex Pietrangelo will see doctors about his return later this week. Steen probably has as good a chance at the Selke as he's ever had.
St. Louis is fourth overall, but, as usual, the Central is murder with Chicago at number two and Dallas between them. What does Armstrong like most about his team? "With all the injuries, we haven't spit the bit."
3. The Blues and Kings played a terrific game last Thursday, with St. Louis winning 2-1 in overtime. Armstrong had huge praise for Jonathan Quick. "Whenever we play LA, he's a superstar. You're almost surprised you beat him. He's always so competitive, so athletic. He's one of my favourite players to watch."
4. I did a Reddit Hockey AMA on Monday and mentioned a curiosity to see Nazem Kadri in a Blues uniform. This was after I spoke to Armstrong, and before hearing Toronto assistant GM Kyle Dubas and Director of Pro Scouting Dave Morrison were on the list for San Jose/St. Louis Monday night.
Let's not jump to conclusions, as it's hard to know if anything actually is going on. There was a sense a year ago the Blues had interest, but it didn't seem to go far. I remember thinking at the time he could be a great player surrounded by that team.
The Leafs have time on their side with Kadri. They can wait if they don't get what they want.
5. Trade that may only make sense to me: Scott Hartnell for Colin Wilson.
Been a rough year for Wilson, dropping from a career-high 20 goals in 2014-15 to four in 43 games so far. It's been a roller coaster relationship between him and the organization. The Predators know Hartnell very well and coach Peter Laviolette had him in Philadelphia.
Nashville would lose in age (seven years), and Hartnell makes $800,000 more per season, although that could be evened out. They both have three years remaining on their contracts.
6. In preparing for "Headlines" last weekend, I asked which teams were most insistent about adding pieces. When it came to forwards, the teams mentioned most often were Chicago, Florida, Los Angeles and the Islanders.
It was surprising not to hear Anaheim on this list, but now that the Ducks are charging up the standings, GM Bob Murray may decide not to mess with a good thing. For example, a couple sources suggested Andrew Ladd as a fit, but there was strong pushback from others on that idea. Winnipeg's decision is the linchpin of this position.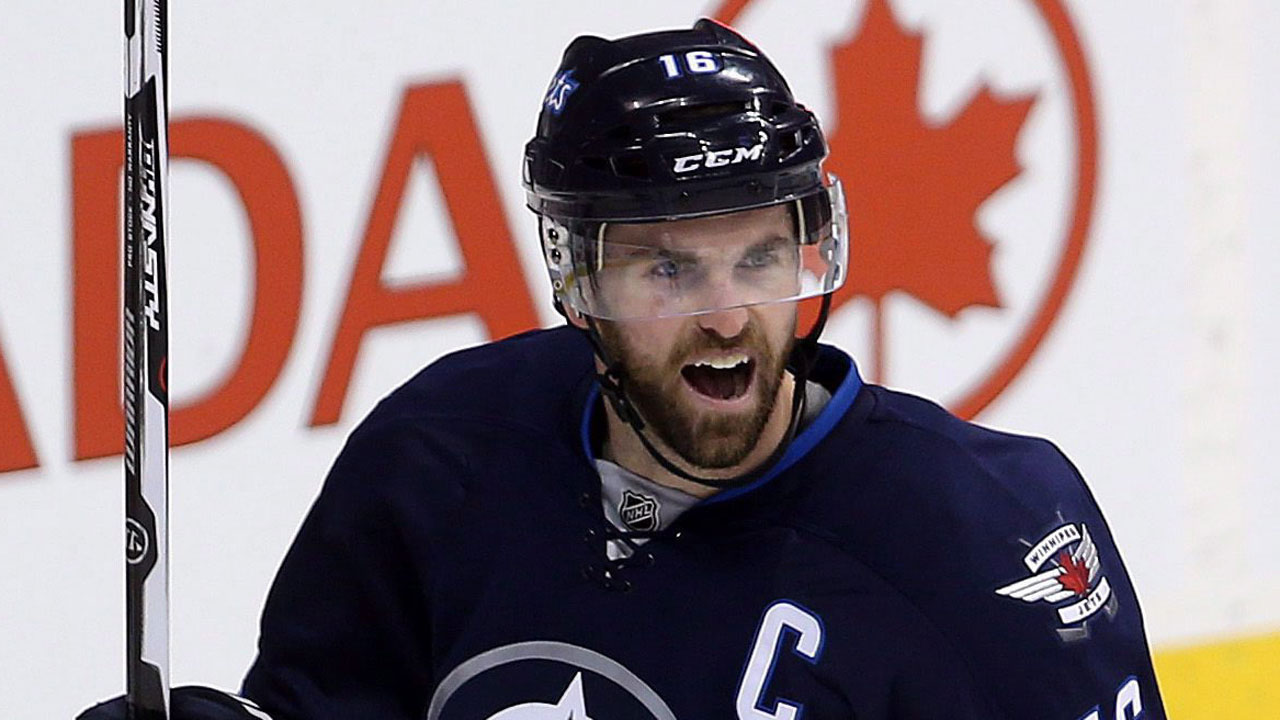 On defence, it was Los Angeles, Montreal, Pittsburgh, San Jose and Tampa Bay. No Dallas was interesting, especially since I linked Dan Hamhuis to them last week, so you wonder about your intel. But they didn't get as many mentions.
Looking for goalies were Calgary and San Jose. I was told I should have mentioned Arizona, and wondered if James Reimer could be a fit. But Mike Smith is getting close, so, if healthy, it's unlikely.
7. Could see Radim Vrbata back in Arizona, especially if Mikkel Boedker is traded.
8. The Sharks made their move for a defenceman with Roman Polak, adding depth at forward with Nick Spaling, who played junior for Peter DeBoer.
"The Kings and Ducks get all the attention in the Pacific," another coach said. "But they're pretty good, especially up front."
San Jose doesn't have a first- or a third-round pick in June, so Toronto's willingness to accept selections in 2017 and 2018 got this done. By my calculations, they will have just below $800,000 of cap space on deadline day, which makes it very difficult to get a goalie without cash leaving the club. Alex Stalock is having a rough year behind Martin Jones. They need an upgrade, but the netminders at that number are either unavailable, or not enough of an improvement.
Let's see what GM Doug Wilson does here.
9. Calgary GM Brad Treliving wasn't offering any clarity, but several rumblings indicate the Flames asked about Matt Murray during talks with Pittsburgh.
The 21-year-old was the AHL's Top Goaltender and Rookie of the Year last season. I don't think Calgary's the only team that's tried to pry him from the Penguins, either. So far, everyone's been rebuffed, meaning they either aren't trading him, or it's in stealth mode. (Probably the former.)
I haven't seen much of him, but didn't come across anyone who didn't like him. There are different opinions about how ready he is for the NHL, but he's got a lot of fans.
10. With six days to go, who are the sellers? That's easier.
Vancouver, depending on who is willing to go where. Edmonton's trying several possibilities: Lauri Korpikoski, Teddy Purcell (maybe Florida if the Panthers don't get Ladd) and Justin Schultz among them. Considering how hard he's played, you wonder if a playoff team takes a gander at Matt Hendricks too. If Peter Chiarelli really wants to drop a bombshell, he's got his young core to play with.
Calgary's got some obvious ones, and it sounds like there's a lot of interest in Kris Russell if he isn't signed (including Pittsburgh, Tampa Bay and Los Angeles, as he's got some connections to the Sutters). The Flames have been shadowing Montreal for awhile now, with Mikael Backlund's name popping up Monday night — although that was disputed in the aftermath.
Winnipeg's got the big fish. The focus in Buffalo is on the rentals, but if it's true that clubs are willing to give more for term, Tim Murray has younger players under team control. Toronto is like the Duke brothers at the end of Trading Places.
When do Arizona, Carolina and New Jersey decide on their path? That affects Boedker, John-Michael Liles, Eric Staal and Lee Stempniak among others.
11. Philadelphia is in this mix, too. They haven't played as many games (58) as the Hurricanes or Devils, but have the same total as Pittsburgh, already five points ahead.
Earlier this year, execs were saying GM Ron Hextall was confident he could trade Vincent Lecavalier and Luke Schenn. Many of us were skeptical, but he did it. Besides his rentals, what I do think he wants to do is, at the very least, create the possibility of openings for more of his young defencemen next year.
Philly can't eat salary, as the Flyers are at the maximum three. The obvious name is Mark Streit, under contract for one more season at $5.25M and a no-trade clause. But there's someone else.
12. Earlier this season, Washington's Tom Wilson was the focus of complaints, and he went through a phase where it was clear the officials were looking for him.
As annoyed as opponents were at Wilson, it pales in comparison to Radko Gudas. He's dangerous. When he gets in trouble, teams who aren't even playing complain about what he does. Philly is trying to tone it down, but one of the biggest questions is whether or not he's quick enough to avoid these.
Gudas is not going to help anyone by getting thrown out of every second game. But, if he can adjust…He played 21:39 in Montreal, most of any Flyers defenceman in regulation, with no penalties. He played 23:18 in Toronto, most on the team. Again, no penalties. Gudas makes just under $1M now, a restricted free agent who is one year away from being a UFA.
The playoffs are a meaner, edgier animal. Philly has three games before the deadline. If he keeps out of trouble, how many phone calls does Hextall get? Or, does he just say no, we've worked with him and we'll keep the benefits.
13. Have to think Jonathan Drouin re-enters the rumour mill at some point, too.
This is more of a spitball than anything, but would a prospect-for-prospect swap work of Drouin for Ivan Barbashev? Born nine months apart.
Not sure if Tampa will circle back to some teams who thought they were out of it — the likes of Colorado, Nashville and Ottawa, for example. In Denver, Nathan MacKinnon was putting in a good word for Drouin, hoping his friend gets a fresh start soon.
14. One trade rumour shot down: Loui Eriksson for Chris Kreider. Heard this from a couple of places, and while Kreider's name is getting out there, it makes no sense for him to be part of a rental deal.
Now that the Rangers have stabilized themselves in front of Henrik Lundqvist, it's less likely Keith Yandle moves, either. Would not be a surprise at all if they decide to go for it.
At the end of the day, it's up to Eric Staal and the Hurricanes, but does anyone else see this as the most obvious landing spot for Carolina's captain?
15. Honestly don't know what to make of Boston and Eriksson.
I could see the Bruins wanting a Kreider type of trade, because it protects their roster for a playoff run. Knowing Boston's history and the way they think, trading Eriksson for futures doesn't provide happiness because it doesn't help them this year. That kind of move is not in their DNA when they're already in playoff position.
It doesn't seem like there's much in the way of contract talks happening now. That's why I believe there's a possibility they do with Eriksson what it looks like the Rangers will do with Yandle, keep him and see where everything lands. But I freely admit I'm much more secure in the Rangers prediction than the Boston one.
Trading Eriksson for something that helps them now — or making a secondary move if they do deal him for futures — is probably the preferred option.
16. Canadiens GM Marc Bergevin confirmed last weekend there would be no P.K. Subban trade. For one thing, the fact the team is looking for defence indicates it sees that position as a weakness. Subtracting Subban makes things worse, not better.
Most asked question: what else did Bergevin say in the conversation? Not much. It's a volatile time in Montreal, and the last thing he wanted to do was pour gasoline on the fire. From top to bottom, the organization is reeling. No one doubted Carey Price's importance, but no one expected it to be this bad in his absence.
Now, the biggest unanswered question in Montreal is: how does this year affect Bergevin's overall outlook? Does he look at it as a fluke, a worst-case scenario minus the 2015 MVP? Or, does he look at it and think there are a lot of players who simply aren't as good or as mentally tough as we thought?
17. Whatever you thought of Michel Therrien's decision to single out Subban following the loss to Colorado, there is one thing that should be unanimously felt: he's one of maybe two or three players on the roster who could handle it right now.
He's always had that "Up Yours!" kind of mentality, an "I'll show you!" attitude to anyone in the NHL who's stood in his way. He's just as stunned as anyone else at what's happened, but he doesn't look as lost as many of them.
I don't think Therrien did it as a motivational manoeuvre, but I do think coaches know who can handle being singled out and who can't. Another coach explained that playing in Canada adds another layer. When a coach does that to a player, it gives your fanbase licence to do the same.
These markets are intense enough already.
18. As for trading Subban, when he and the Canadiens went through their nasty arbitration process in 2014, I think they considered the idea. At the end of the day, they decided keeping Subban was better than whatever they could get, but word was the best offer came from Philadelphia. (Between this and the Shea Weber offer sheet, the Flyers sure went hard after top defenders.)
What was it? Well, I think it included a first-round pick, 2013 first-rounder Samuel Morin and something else. That something else is obviously a huge part of the puzzle, but it wasn't, say, Claude Giroux.
I don't think the Canadiens regret their choice, no matter how everyone in the organization might feel about each other.
19. We're all waiting for Dale Weise to be traded, and so is he, judging by his quotes earlier this week. But Sportsnet's Eric Engels reported Monday night that Lars Eller's name is back on the block.
There were whispers about Chicago, but I wonder how the Blackhawks could make that work under the cap. Columbus makes a lot of sense, as GM Jarmo Kekalainen drafted Eller for St. Louis.
As for Alex Galchenyuk, the status remains the same. He's only going if Bergevin gets a very similar piece in return.
20. Senators GM Bryan Murray did meet last week with Ottawa owner Eugene Melnyk about the future of the GM position. But there is no certainty as of yet.
"I asked him for more time to make a decision," Murray said, "and he graciously agreed."
As for the trade deadline, "I can't see us doing any kind of rental," Murray answered. "If there is a player we can add like Dion (Phaneuf), someone with term on their contract or under team control for a few years, that's something we would consider doing."
21. Quote of the week: Milan Michalek, asked whether Ottawa or Toronto has tougher bag skates, laughed, "They're both pretty bad, actually."
His family will stay in Ottawa for the remainder of this season (aside from a few visits) and will move in the summer. There was a rumour the Senators told him what the trade was in order to get him to agree, but he said that wasn't true.
The organization had great things to say about him as he departed. He and brother Zbynek (Arizona) are popular teammates. The Coyotes rave about their Michalek, especially what he's played through.
22. Sounds like contract talks have started with Morgan Rielly. Next time we hear about it will probably be when he signs.
23. Interesting window into another way Toronto can flex its financial muscle in a cap world. Last week, the organization flew goaltender Garrett Sparks from AHL Toronto to ECHL Orlando so he could make a start. Then, they flew him back.
Don't imagine that happens too often, but it got him some needed work.
24. When I last saw the Avalanche, back in October, they were in big trouble. Terrible starts are almost always fatal, thanks to three-point games. But, to their credit, they clawed themselves out of trouble and into playoff contention.
Coach Patrick Roy moved them into a 1-3-1, and it's worked very well. Teams like Chicago can break it down, but it's effective against most other opponents.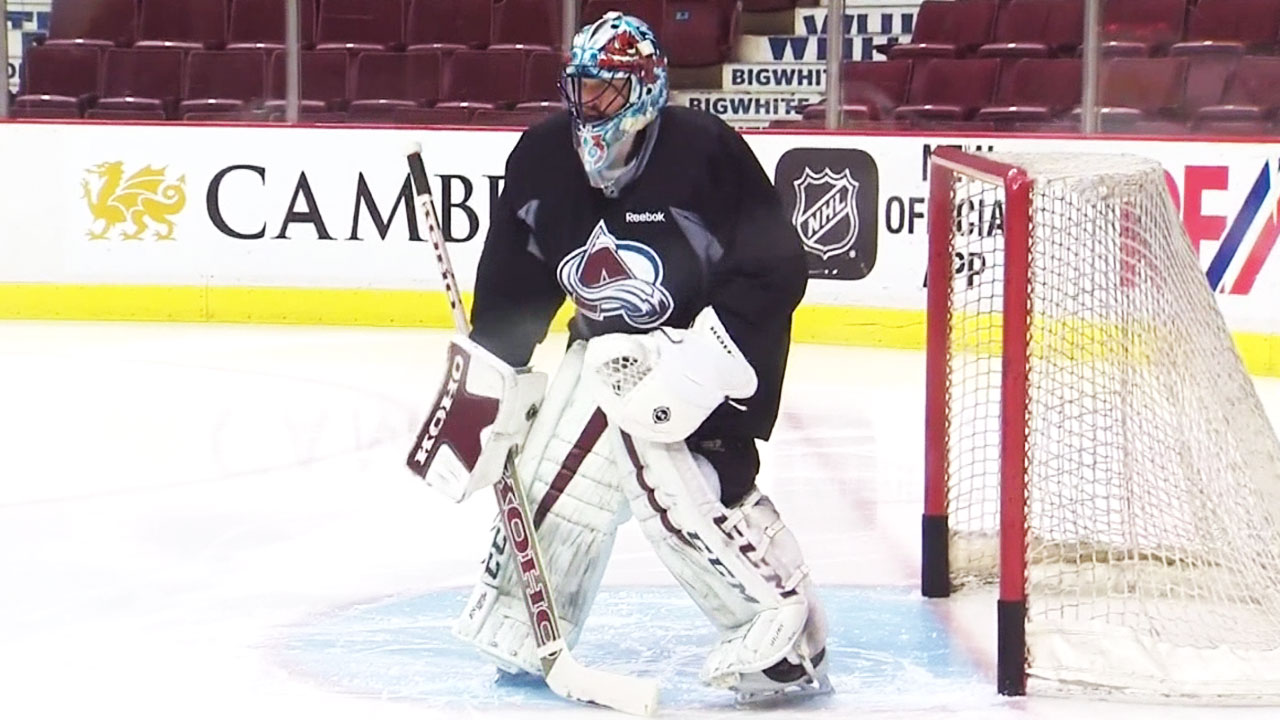 Matt Duchene was switched from wing to centre last week and joked it was going to be harder. "You actually have to skate as a centre in this system," he laughed. "As a winger, you don't have to do too much."
25. Roy likes Tyson Barrie. And Barrie says he likes Roy.
"There are times I come to the bench and expect to hear from him because I've made a mistake," Barrie said last week. "But he doesn't do it very often." Does he have any rules for you? Where you can and can't go? "Not really," the defenceman answered. "More when I was younger, but not so much now."
Agents Don Meehan and Craig Oster were in Denver last week, but it's unclear if any talks took place. No one sounds overly optimistic. It's unfortunate, because this seems like a good marriage.
26. Approaching 39, Iginla dislikes to make concessions to age.
Always in great condition, he does not like taking off morning skates or practices. Roy spoke to him about doing so, and Iginla has agreed to rest — but only when offered to him. In essence, he's given the club an out, and Roy is making sure it happens.
He offered mornings off before Colorado's last three games (the third was a morning off for everyone), and the future Hall-of-Famer responded with two goals and two assists. They've also found dangerous spots for him on the power-play, and he leads the club with 10 extra-man goals.
Roy's an interesting guy. He's as passionate as ever, but he tries to find solutions. The young players, in particular, seem to enjoy playing for him.
27. A large contingent of NHL scouts and executives just got back from Europe, where Finns Patrik Laine and Jesse Puljujarvi competed in some league games and an international tournament.
One of the biggest scouting turnouts earlier this month actually came in Hartford, where the schedule allowed approximately 50 to watch Connecticut's Tage Thompson. His father is Brent Thompson, who played 121 NHL games and now coaches AHL Bridgeport. He's the 24th-ranked North American skater, but is trending up.
28. The final phase of Dennis Wideman's suspension process, a hearing before an independent arbitrator, will be heard in the next 24-48 hours.
Both he NHL and the NHLPA have the opportunity to present new evidence and new witnesses, and both sides have been building to this point. So far, the NHL has rejected one of the union's key strategies, that Wideman's injury meant he didn't deserve any suspension at all. (The league has made it very clear it does not believe this was a concussion.)
It will be interesting to see if the NHLPA continues in this vein. The way the CBA is written, if the arbitrator agrees the commissioner had "substantial evidence" to hand down a 20-game suspension, Gary Bettman's ruling won't be overturned. One lawyer said he would argue for a lower suspension, maybe 10 games, than zero. It might be easier to argue for a lesser punishment than none at all, and Wideman might get some money back. We'll see if that's what they try.
Remember, the NHLPA decides on appeals more than the individual player does. It's their call on whether or not they can win, and have been eager to challenge this ruling from the beginning. We're also going to see if anyone else is the owner of potentially embarrassing text messages.
The league and players also need to shorten the hearing and appeals process. It's ridiculous.
29. Another angle to this story: will Don Henderson, the linesman involved, work another NHL game? He'll be 48 in September, and reportedly is dealing with a concussion from the collision.
Henderson is not one of the officials expected to retire this season, but it's been discussed before.
30. Forgot what a great city for walking Denver is, and it was nice to see a real, live independent bookstore (Tattered Cover).
On the morning of the Montreal/Colorado game, ESPN's Hannah Storm did a fantastic interview with Baltimore Ravens running back Justin Forsett and San Francisco 49ers wide receiver Torrey Smith. Both went to Flint, MI to help with the water crisis. They donated more than $100,000 worth of bottled water and baby wipes, with help from other players. It was a riveting segment.
If you'd like to help, Forsett said (via Twitter) you can donate money to flintkids.com or through the the United Way. If you prefer to give healthy food or water, he recommends the Eastern Michigan Food Bank.