More post-deadline stuff to come, but first, something a little different.
Hockey fans of a certain age will remember Hakan Loob darting around the ice in his number 12 Calgary Flames jersey. In 1987-88, Loob became the first Swede to score 50 goals in an NHL season. A year later, he won a Stanley Cup.
He returned to Scandinavia after that championship, ending his playing career in 1996. It was not the end of Loob's hockey existence, as he became general manager of the Swedish club he starred for, Farjestad. He won four championships in that position before moving up to President of Hockey Operations for the organization, a position he still holds.
On Wednesday, as the various countries reveal their first 16 roster spots for the World Cup of Hockey, Loob will lead a meeting in Dusseldorf, Germany that could have a major effect on the future.
According to a couple of sources, Loob is bringing together more than 50 teams from approximately 15 countries, including Russia's KHL. The goal is to create something called the European Hockey Club Alliance. Right now, outside of the NHL itself, hockey's power runs through the International Ice Hockey Federation and each nation's governing body.
For example, the NHL negotiates transfer agreements with individual countries. These pacts set the rules for player movement and payments for, say, a Swede being drafted by an NHL team. The idea of shifting that control is not new. Years ago, during a trip to Russia, we did an interview with Viacheslav Fetisov. He was adamant that individual teams (who spent years developing talent) deserved a bigger seat at the bargaining table. Fetisov wanted to go to the opposite extreme: soccer-style transfer payments for a Russian player going to North America.
A similar organization exists for soccer, called ECA — the European Club Association. It's led by onetime striker extraordinaire Karl-Heinz Rummenigge. Its mandate, as described on the website: "Represent football clubs and safeguard and promote their interests on European club football matters. The European Club Association strives to maintain a high level involvement in the decision-making process of football governing bodies."
Representing 220 teams — including heavyweights Bayern Munich, Chelsea, FC Barcelona, Juventus, Manchester United and Real Madrid — FIFA (the international governing body) respects its influence. You want to schedule a major tournament? Can't do it without this group.
From what I understand, this is what Loob hopes to model.
There are some unanswered questions here, such as, what will be the reaction from the IIHF and its member federations? And, how does the NHL feel about this? It's not clear how far Loob and his potential partners wish to go, but no doubt the possibility exists that his alliance could say, "You know what, once the current transfer agreements expire, we're going to position ourselves to be the new representatives for any negotiations regarding our players and the NHL. You want our guys? You're going to have to talk to us directly."
Anyway, something different to look out for.
30 THOUGHTS
1. With Jonathan Drouin still property of the Lightning, an interesting question came up: will Tampa try to toll his contract? That's legalese for saying the player's entry-level deal should extend for another season because he left the team. The Islanders did that with Evgeni Nabokov in 2011. If you'll remember, Detroit signed him to a one-year deal, but had to put him on waivers. New York claimed the goalie, who was angry and refused to report. The contract carried over into 2011-12, and it worked out well for Nabokov in Long Island.
You have to assume the Lightning (or any future employer) will consider every option, but, in doing the research, there's no precedent. It's a total unknown. Drouin was on the roster for 38 NHL games and seven in the AHL. That's over half a professional season, so, if the Lightning wanted to try it, we're likely looking at a grievance and arbitration. The other issue is Tampa (or any other cap team) could face an issue with Drouin's rookie bonuses. On one hand, you'd be thrilled if he hit them all, because that means he's doing well. On the other, it could lead to cap havoc; the certainty of a second contract might be better. Fascinating for legal nerds, though.
2. GM Steve Yzerman clarified his Drouin comments to WDAE Radio on Tuesday, saying if Drouin wanted to come back, it would be at AHL Syracuse and not in Florida. Drouin's agent, Allan Walsh, would not comment. Thought Mark Messier was really good on our trade deadline coverage, saying, "Just play." It's the smart thing to do. It's time. I remember what it's like to be 20, stubborn as heck because you feel the world is against you. Sometimes you have to step back, admit defeat and use it as fuel for later. Go play.
3. Ottawa's Bryan Murray admitted he tried to pry Drouin loose. Don't know the potential return, but the Lightning spent a lot of time scouting Boston College centre Colin White, taken 21st overall in the 2015 Draft. A few sources said not to discount Philadelphia, even though the Flyers don't get mentioned a lot. They've got a lot of good, young prospects. No question the uncertainty over Steven Stamkos factored into Yzerman's decision. Another important factor: how will Nikita Kucherov's next contract affect Tampa's salary structure?
4. Let's do some Dan Hamhuis. This is what I think Hamhuis was willing to do: go to one of the NHL's best teams. He agreed to go to Chicago and Dallas. Los Angeles was in the picture for a while, and if the Kings had worked out a deal, my info is he would have gone there, too. If Anaheim needed a defencemen, which it doesn't, the Ducks would've been a possibility.
As for the East, if he was going to really disrupt his family, we're talking Washington, the Rangers, possibly Florida and Tampa. (I'm not certain on the Lightning, seemingly a fit.) The Capitals and Rangers were not a factor. One source indicated the Boston talks were never as serious as portrayed to be. Pittsburgh was interested, but I don't think Hamhuis saw the Penguins or Bruins in the same class as the other Eastern powers. Remember, he took less money to keep an excellent team together. The no-move protection was the trade-off.
5. So, what happened? The Chicago deal fell apart last week when there wasn't a quick resolution. The Blackhawks were annoyed and disappointed, they wanted Hamhuis. On Monday, the Canucks realistically were down to one team: Dallas. Jim Benning was in a brutal position and Jim Nill knew it. The Dallas GM could slow play and grind. The ownership dislike between the two clubs added to the inferno, but I do think a deal could get done as long as the Canucks came out looking good. Since we know the return was "similar" to what Calgary got for Kris Russell, that should have been enough.
There were two things that helped close it for the Flames. First, as Benning mentioned, Dallas preferred Russell. Second, Calgary GM Brad Treliving was not going to wait until the last second. He's said in the past he prefers to gather information, but make a decision a couple hours early so nothing goes wrong. Calgary was ready. Vancouver wasn't. That's probably the biggest lesson the Canucks need to recognize, from ownership down. When you are in such a tight spot, you've got to make a fast decision. Get the best you can or say, "We're not getting fleeced." Don't leave yourself hanging.
6. After the Flames and Stars shook hands, signed papers and kissed babies, Nill and Chicago compatriot Stan Bowman went back to Benning. My guess is the Dallas offer was something like a third-round pick. The Canucks GM knew that wouldn't fly, and invoked the Brian Burke/Mike Cammalleri rule of, "I'm not trading a good player for nothing, because then other teams will think they can do that forever." The Blackhawks' package was more complex. It involved unwanted contracts like Bryan Bickell and Chris Higgins. Remember when Toronto and Vancouver tried to make a Robert Luongo trade tight to the end? It didn't work because things were too complex. Same here. Chicago wanted Hamhuis, too.
7. Will the intense feelings in the Vancouver market affect negotiations on a Hamhuis contract extension? Hard season, emotional trade deadline. They need defencemen, he'd stay no problem. A lot of raw feelings here, though.
8. Okay, let's move from the pitchforks in British Columbia to the ones online. Marco Rubio vs Donald Trump did not have the passion of the Dan Hamhuis/Kris Russell debate. Analytic acolytes could not believe Nill preferred Russell over Hamhuis. I've got no dog in this fight, either guy could play for me anytime, but searched for reasons why Nill might feel this way. I've mentioned this season I'm down on analytics, moving toward a preference for player tracking, although one advanced stat proponent I respect warns me to discount Corsi for defencemen at my own peril.
Several teams have said they put great focus on the bluelines — how they exit their own zones and enter the opponents'. So that's what I do. According to sportlogiq data, Russell is excellent at getting out of his own zone. If you count all of his outlet passes, stretch passes and carry-outs from there, he's in the top 30 of all NHL defenders. His issues are offensive. He's nowhere near as involved in that zone. Since TJ Brodie and Mark Giordano faced the toughest competition, that makes Russell's numbers look worse. An offensively potent club could be a great fit. Time will tell. But, Nill's earned enough capital in Detroit and Dallas to say, in the hockey battle of Jim Nill versus the Internet, I'll go with Nill.
9. One final note on this: It's also possible Dallas chose Russell because he's five years younger and Hamhuis's body's been through a ton. (Not talking about this year's fluke injury.)
10. Arizona centre Martin Hanzal is going to be a player to watch over the next few months. One of the league's most underrated performers, he's on a great-value contract that ends after next season ($3.1M cap hit, $3.5M salary). It's difficult to know exact timelines, but it sounds like a number of teams gauged the Coyotes' interest in moving him over the past few weeks. St. Louis was reported, but it wouldn't surprise me if a Washington or even a Los Angeles were among others. The only question about Hanzal is durability. He's played in just 152 of Arizona's 227 games the last three seasons.
11. The Coyotes didn't get a draft pick from Colorado in the Mikkel Boedker trade, but the two teams found a creative move around it. The Avalanche weren't going to sign 2014 first-rounder Connor Bleackley from WHL Red Deer. By transferring his rights to Arizona, the Coyotes get the option of keeping him by the signing deadline, which is before the draft. Any team that does not sign a first-rounder gets a compensatory pick in the second round. The location is determined by where the player was taken. So, if Arizona passes, Bleackley was selected 23rd, giving it the 23rd choice of the second round, or 53rd overall.
12. Heard the Kings were disappointed the Ted Purcell/Justin Schultz deal fell through with Edmonton. Obviously, Oilers GM Peter Chiarelli thought he did better with the picks he received from Florida and Pittsburgh. For Schultz, LA was a perfect destination. John Stevens does a great job with defencemen, and we've seen some rejuvenated careers in southern California — Exhibit A at this time being Vincent Lecavalier. Think they wanted their crack with Schultz. Curious to see Sergei Gonchar (Pittsburgh's defencemen development coach) work with him, though. You'd think he has great potential to coach.
13. With Benoit Pouliot injured, Nail Yakupov moves back up the Oiler depth chart. This bears watching. There were rumours over the weekend Yakupov asked for a trade, but I don't think that's a fair picture. He's got zero complaints about living in Edmonton. And, from what I understand, there are no issues when he's with one of the team's high-end offensive centres. However, he was moved down recently and, if that's his future, it doesn't make sense to keep him. He's not suited for it. The Oilers may choose to trade him anyway.
14. We were expecting Anaheim to consider trading one of its core defenders for forward help. Sounds like there were talks over the last month, but nothing remotely close enough to tempt Bob Murray.
15. If Chicago had asked about Eric Staal, I wonder what the answer would have been. No doubt, though, the Rangers were his first choice. He wasn't happy with how long it played out in Carolina. This outcome was the best thing for him, the Rangers and the Hurricanes. It will rejuvenate his career.
16. New York was adamant about not giving up a first-round pick, so Carolina went for two seconds and talented prospect Aleksi Saarela. Two years ago, the Hurricanes hired Eric Tulsky to do some statistical analysis. Here's an interesting piece he wrote about when you should trade up in the draft, and when you can value two seconds as much a first
17. I liked what Chicago did for Teuvo Teravainen. He's struggled to find his place in the lineup, and it wouldn't surprise me if Winnipeg asked about him in exchange for Andrew Ladd. A year ago, GM Stan Bowman said he wanted Teravainen to take a step this season and really take off in 2016-17. I've written before about Tony LaRussa's book, where he discusses how teams need to stress what a player can do instead of can't do. Bowman went out and got Tomas Fleischmann and Dale Weise to play with him. Andrew Shaw can be there too. Teravainen's got to bring it himself, but he's in a better position to succeed.
18. Sounds like Pittsburgh also wanted Ladd, but didn't have what Chicago could offer.
19. Boston's ask for Loui Eriksson was big. At least a first-rounder and another strong player/prospect. The Bruins know Eriksson fits well, so only a Corleone-style "offer you can't refuse" was going to pry him loose. It's going to be hard to close this gap. No one's talking, but Eriksson and agent JP Barry initially asked for six years, with the club offering three. The Bruins moved to four last week, but Eriksson won't be going in that direction unless the average annual salary moves up to offset lower term. Boston's current number is believed to be in the low 5s. No doubt the player and agent would like it to start with a six.
20. As teams like Carolina and Toronto hoarded draft picks, Boston gave up four to acquire rentals John-Michael Liles and Lee Stempniak. It looks weird, but let's see if either re-signs. What it shows is that the Bruins are not willing to risk another late-season collapse months into a regime change. Word was Boston made it clear its top young prospects were not going anywhere, which meant draft picks needed to be the currency.
21. The Islanders were another team that wouldn't give up high picks for a rental. We were all expecting to see them add a forward, but I'm not sure it was ever close on someone like PA Parenteau. In retrospect, it wasn't a surprise to see GM Garth Snow give up a third-rounder for Shane Prince, since there still are years of team control for his services.
22. Another team that surprised with its inactivity was Nashville. But, another GM predicted the Predators would not do anything that blocked Jimmy Vesey's road to an immediate roster spot, which GM David Poile confirmed to The Tennessean's Adam Vingan. It's also possible the team needed to move out Colin Wilson's contract and couldn't find a partner willing to do so.
23. The success of the Winter Classic at the "Big House" in Michigan has the NHL thinking of other college football venues. Notre Dame is undergoing a renovation that won't be complete until August 2017, but the league is considering the possibility of hosting an outdoor game there. Stay tuned. I can't stand the Fighting Irish — mostly because Damien Cox is an aggravating superfan — but there's no doubt it would be an outstanding spectacle.
24. The World Cup roster must include two goalies, but it's possible Canada goes with three. Word is the brain trust considers the questions on defence and at forward more difficult to answer. Shows how much things have changed. Wayne Gretzky did the reverse for the 2002 Olympics. Back then, a first eight had to be named. He took no goalies, saying he wanted to see who was playing well when the full team needed to be chosen.
25. One of the reasons Carey Price and the Canadiens are still hoping for a return this season? They want him in a game to see how he is. It gives you some level of certainty or understanding of where he really stands as everyone prepares for next season. It could also serve as a measuring stick for whether he should play in the World Cup. If he doesn't come back or he doesn't look good, Montreal has justification for asking him to bow out.
26. My first 16 for Team Canada at the World Cup of Hockey: Carey Price as the only goalie so far. I know they have to name two (Braden Holtby would be that decision), but there's no rules here. Let's see who else plays well into the playoffs. Defence: Drew Doughty, Duncan Keith, Brent Seabrook, PK Subban, Marc-Edouard Vlasic and Shea Weber. Forward: Jamie Benn, Patrice Bergeron, Jeff Carter, Sidney Crosby, Brad Marchand, Corey Perry, Tyler Seguin, John Tavares, Jonathan Toews. Always like to do something a little different, so I put Marchand ahead of a charging Ryan Getzlaf. Would it shock anyone if the Ducks tried to motivate Getzlaf by telling him his spot was in jeopardy?
27. The Ilya Kovalchuk watch is a weird one, simply because the NHL is not exactly being clear about the path to reinstatement — should he go that route. One source suggested that's because it may have to be negotiated between the league and NHLPA, since the CBA isn't clear. Whatever the case, it's going to be interesting to see who wants him (with New Jersey believed to have first right of refusal). The scouting reports this season weren't kind, and coach Sergei Zubov's decision to bench him is validation of those viewpoints. Also, what kind of contract could he reasonably expect?
28. Max Pacioretty said Kirk Muller sought him out for a much-appreciated conversation when the Canadiens played St. Louis. The former captain told the current one, "You feel like everything is your fault. Not everything is your fault." Pacioretty said Marc Bergevin and Michel Therrien are trying to tell him the same thing.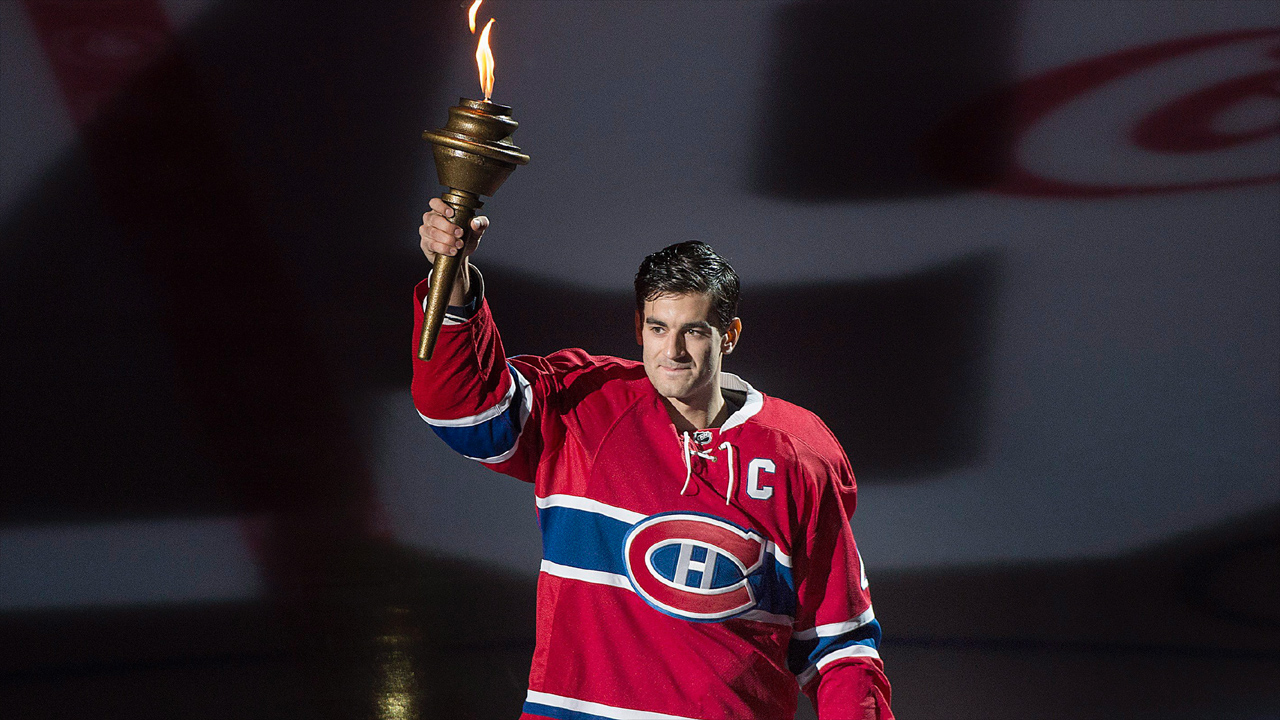 29. Asked Braden Holtby if he ever thinks about winning the Vezina Trophy. "No." He added he doesn't care about stats, either, just ranking the scores he allows as good goals given up or bad ones. He did say he didn't think he's had a single game this year where he's surrendered more than two bad ones, which sounds pretty good to me. Goalie coach Mitch Korn went a little further, explaining he puts them into three categories: "Good goals…Could have had…And should have had. During his Vezina-calibre years, Pekka Rinne (who Korn coached in Nashville) was between 65-70 per cent of good goals allowed. That's where Holtby is now." Korn also worked with Dominik Hasek in Buffalo, but said he didn't keep those numbers back then. That total would have been fun to know.
30. Texted one exec on Monday, joking he should make a trade because we were all bored. His response: "Nice to see media sweating under the public spotlight instead of us, for once." Thought that was a great line.