• Exploring the possibilities around Matt Duchene
• What George Parros will try to do in his new role with the NHL
• Johnny Gaudreau "frustrated" over last season's playoff loss
As we inch closer to the official opening of NHL training camps later this week, all eyes are on the Colorado Avalanche and Matt Duchene.
There is uncertainty about his arrival date. The five-time 20-goal scorer went into the cone of silence after an early August interview was picked apart over a comment about "identity."
"My identity will be with a team come training camp," Duchene said then. "I don't know what team that is yet, but my identity right now needs to be strong in myself and belief in myself."
The Avalanche weren't thrilled Duchene didn't link himself with the organization, since he is still part of their team. But, after perusing all of the quotes, Duchene's thoughts aren't as malicious as portrayed. Even though he was warned after July 1 that there was a chance Colorado would not trade him and he'd start the season in Denver, I don't think he ever believed it. And, he wasn't the only one.
So, when he said he didn't identify with anyone, I think he was being honest.
The true money quote from Duchene was this one: "Whatever jersey I'll be wearing come training camp I'll be wearing, and I'll be the best I can be for that team."
That's the only sensible attitude, especially if nothing materializes in the next few days. He can't like the idea of reporting, but the Avalanche have made one thing clear: they will make this trade on their schedule.
The better Duchene plays, the easier for the Avalanche to get what it wants.
As frustrated as he is, this is a deal Colorado must get right. JT Compher was one of the rare reasons for optimism in an otherwise tortuous winter, but, as it stands now, he's the brightest return from the Ryan O'Reilly trade. As the Avalanche sell their recovery through Nathan MacKinnon, Tyson Jost and Mikko Rantanen, they need a boost from whatever comes for Duchene.
So, what is that?
It seems certain Colorado could make a deal with Columbus very quickly. The Blue Jackets have been in this for a while, and it is believed they thought they were close to getting Duchene a couple of times. Sakic knows what Columbus is willing to offer, but they don't like it enough.
Duchene would love to go to Nashville, and the Predators have been a legit pursuer. In fact, a couple of players said they heard this summer about rumours of a Duchene for PK Subban deal. Neither GM would comment, but before everyone goes insane, let's go through a couple things. First, with Ryan Ellis out until Christmas, the Predators are not dealing any of their other elite defenders. Second, from what I understand, it's entirely possible Colorado inquired about all four of Ellis, Subban, Mattias Ekholm and Roman Josi. It's Nashville's biggest strength, and you can't blame the Avalanche for asking. Asking, however, is a lot different than acquiring. The defending Western Conference champions won't gut themselves to get him.
This is my opinion, but the kind of player Colorado covets is Carolina's Noah Hanifin. Hurricanes GM Ron Francis has made it clear he doesn't like the idea of trading for two years of Duchene if Hanifin is the price, but there comes a time a GM must gamble.
The Hurricanes are doing the right things — building, trending in a good direction. You see it coming. Their window to chase a playoff berth is opening. They are deep on the blue line, but need scoring. In hockey's toughest division, your flaws are even more exposed. Would it surprise you if Sakic is looking at his fellow Hall of Famer, thinking Francis is ready to play the final card for a big pot?
[relatedlinks]
31 THOUGHTS
1. The good news for Colorado as it waits for L'Affaire Duchene to sort itself out? At the NHL media tour last week in Manhattan, MacKinnon said, "It's funny. More than ever, I want to be part of the Avs right now, because to be where we were and then to win would be unbelievable."
He is one of several players who admitted they needed a mental adjustment after 2016-17, a better way of handling losing. "I learned a lot," he added. "You could handle it a lot of different ways. I was frustrated, not my best self. I will admit that…It snowballs. You lose two, lose five, you're down 5-1, become negative, come to the rink negative, go home negative, no one's confident, your power play sucks, your penalty kill sucks, it's tough. You don't really have time to regroup, playing Thursday, playing Friday, flying two hours, getting home at three a.m.…never taking a week off, no time to start over. It's on us…You have to handle it better, get out of the funk before it catches up to you. But I'm definitely not a quitter." Told the fans would love the message, he replied, "I'm not just trying to impress the fans, it's not like that…We have good players, we're going to surprise people this season. Everyone has a chip on their shoulder."
2. Two others with a new attitude: Jamie Benn and Tyler Seguin. Benn looked refreshed, and attended the highly regarded early September Andy O'Brien workout camp in Vail, CO. Dallas's captain sounded a lot like MacKinnon. "The bigger thing for myself is keeping a positive mindset. When things get bad, the more you think about how bad it is, the worse it will probably get. Changing your mindset for the better, and really knowing that things will get better…you have to find ways of how to do that."
As for Seguin, "It was the first year where I really took things home with me. In the past, I found a way to separate from hockey, just be a person. But I couldn't leave it at the rink. It took the summer to get over it." What made it worse for him was feeling great before the season, then suffering a hairline fracture at the World Cup. "Nothing was going right. Being done your season with 15 games left in the year, I'd never been through it before."
3. No doubt many of you are familiar with the "shuttle run," that heinous gym-class torture test. (Even the flexed-arm hang wasn't as bad as the shuttle run.) But you know who loves it? Seguin. He was able to do it for the first time in two years, as previous injuries kept him from the activity. "I got a step back that I lost. I look forward to starting."
4. Great summer rumour that was confirmed last week: the morning after Connor McDavid signed his $100 million contract, he took the earliest flight back to Toronto so he didn't miss a workout with Gary Roberts. "We spent the night in Edmonton, so with the time difference, it was a little tricky," the Oilers captain said. You went right from the airport to go see Roberts? "Yes. Absolutely nothing has changed. I would have done it playing in junior, so it's still what I do now."
5. Did McDavid watch the playoffs after Edmonton was eliminated? "I did not, no," he replied. "I took a little trip, got away from it. If we didn't win I didn't care who won. I got a lot of questions, (asking) who I was cheering for. For me it didn't matter at all. If not the Oilers, I don't care who wins." Competitive guy. Bodes very well for the organization.
6. We'll do more stuff from the media tour in a little bit, but let's look at some of the other current storylines. Sounds like Pittsburgh has re-ignited its search for another centre. Not sure about names. Have heard rumblings about Detroit's Riley Sheahan, but not specific to the Penguins.
7. Vegas has 11 defencemen on one-way contracts. The Golden Knights are an ideal trade partner, but it's a bit of poker — other clubs might wait until waivers become a factor. Vegas had the hammer around the expansion draft and wielded it. Now, it's the reverse.
8. When I was a teenager, my father used to get really frustrated at me. He'd say, "You're really stubborn. It's your best and worst quality." (Sorry dad, nothing has changed.) Andreas Athanasiou is cut from similar cloth. Very determined, very rigid in his way. If anyone who is threatening to go overseas actually does it, he's my bet.
It's been reported Detroit is offering just under $4 million (combined) on a two-year deal, but word is the one-year offer is significantly lower. What gives the Red Wings hope is that this has been out there for weeks, but he hasn't jumped. I wouldn't be shocked if he's heard from Team Canada. If he's in Russia, he's got a spot in South Korea.
9. I think Arizona is one of the teams that contacted Jaromir Jagr. In a recent Czech TV interview, he indicated that he didn't like the idea of not controlling his destiny (i.e. an in-season trade). Teams who have dealt with him in the past say that is very true. It's why no one would be surprised if he started the season overseas, played in the Olympics, then picked an NHL club. One GM who said he thought about it, then didn't contact Jagr, decided it didn't make sense for his team because the 1,900-point scorer wouldn't get much power play time.
10. It's grind time for the Boston Bruins and David Pastrnak. Brad Marchand did his teammate a favour on Monday, telling reporter Matt Kalman there is no need for the organization to worry about financial jealousy. "We'll be very happy for him with whatever he ends up getting," said the winger, who signed for $6.125 million per season last fall.
Plugging Pastrnak's 20-year-old season into Hockey Reference's Play Index comes up with three 34-goal, 70-point 21st-century comparables: Ilya Kovalchuk, Alexander Ovechkin and Steven Stamkos. Pastrnak wasn't quite in the same stratosphere, seven goals and 17 points away from the closest of them, but that's nice company. Leon Draisaitl also flourished in Year 3, and is seven months older. Between that and the "McDavid bump," it's not hard to figure out the negotiating positions.
11. Some players are insecure about entering the last season of their contracts. It's clear Jack Eichel isn't one. Even if there is no extension at the start of the season, both sides know he is going to be a Buffalo Sabre for a long time. Eichel is relaxed, very confident about what he is going to do.
12. T.J. Oshie's quotes about wanting to stay in Washington are very similar to the ones last spring from James van Riemsdyk about Toronto. Chatting with Oshie last week, I wondered if his eight-year, $46 million extension becomes a template for what the Maple Leafs try to make this work. Van Riemsdyk is two years younger, and I'm not convinced they are eager to trade him.
13. No NHL home yet for Russian free agent Danis Zaripov. There are concerns about a 36-year-old who has never played in North America and doesn't speak English, but word is teams have been told that Zaripov isn't interested in holding them hostage. If he signs a contract and it doesn't work, he is prepared to walk away.
14. Montreal owner Geoff Molson mentioning John Tavares is a perfect illustration of the pressure felt by the Canadiens organization.
15. There will be at least one more Player Safety hire underneath George Parros, replacing Chris Pronger alongside Patrick Burke and Damian Echevarrieta. Last week, I mentioned Shane Doan as a possibility, but, if he joins the NHL (and there is interest from the league) it will likely be in a different role.
What is Parros looking for? "I think it's important to have different viewpoints. I look at positions and I look at skill level and the type of player, maybe even where they're from. I'd certainly like to have someone that's an offensive type of player, has a lot of points on the board, a long career obviously always helps. Someone that the people would consider skilled so they're not just saying, 'Oh George is here and he's going to judge it a certain way or whatever,' which I don't buy into. Perception's important and viewpoints are important."
You always look for connections. Parros played with Teemu Selanne, who would be a great fit. He didn't play with Paul Kariya, but I would love to see that. Kariya's maintained an arm's-length relationship with the NHL since his career came to a premature end. He's begun to do events with Anaheim, and it would be fantastic to have him more involved, especially as he enters the Hall of Fame. If Parros wants a different view into injuries and safety, Kariya — understated, but never shy with his opinions — could be excellent. Another name that fits the criteria? Jarome Iginla, assuming he doesn't play.
16. Parros indicated a dislike for certain retaliatory or intent-to-injure offences. "If you can tell that something was done on purpose and it has nothing to do with the play…whether it's stickwork into a guy's face or something like that; these non-hockey types of plays, these major incidents that don't happen too often…I'd like to come down harder on those." Examples? Two six-game suspensions: Duncan Keith's March 2016 ban for high-sticking Charlie Coyle and Gustav Nyquist's enforced rest last February for a similar shot to Jared Spurgeon.
17. The only idea of Parros's that received pushback (to me, anyways) was his desire to change behaviour along the boards. "The overwhelming majority of our injuries in this game, suspension or not, they happen in and around the boards. We need guys to understand that if they're going to be cutting back quick against the flow, last-minute turns, if they know someone's coming down on them, you need to brace yourself. Maybe you can't make that perfect play anymore….Maybe you protect yourself a little bit, maybe you have more of an idea of when you're going to get hit, if you're going to get, who that player might even be." One of the clips he has used to illustrate that was Radko Gudas on Jimmy Vesey, a hit that saw Gudas ejected from a game last October.
Even people who agreed that players shouldn't "turn" from defenders at the boards didn't like that it exonerated Gudas. "We're always going to protect guys if they're taken advantage of and they're in a vulnerable position and someone hits them from behind," Parros said. "We're going to take care of them. But if you put yourself into a vulnerable position at the last minute, there's not much we can do. We've got to take that into account. A guy's bearing down on you, has you lined up for a legal hit and all of a sudden you change your position last second, that's going to be tough. So we need to make sure guys understand this. We've got a whole presentation. It's tricky, but it's something we've seen a lot of. Education is a huge part of what we do…I didn't know that we do so much education, and we're going to try and do more of it."
Parros added he wanted to introduce this initiative at younger levels, through Hockey Canada and USA Hockey.
18. Best line about Parros? There were two people who didn't believe he would take the job, "because there is no way he's leaving Las Vegas for New York."
19. Anaheim's Ryan Getzlaf was outstanding in the post-season, saying it was the best he'd felt in almost a decade and "it showed on the ice." Some NBA stars (LeBron James among them) were rested last season due to the gruelling nature of the schedule. Basketball's physicality is underrated, and hockey's is off the charts. Have Getzlaf and the Ducks talked about it?
"About a month ago, we did have that conversation," he answered. "We didn't dig into it by any means…just what are (Anaheim's) feelings, how the league looks at it. And it's something to look at for sure, with the length of the season and the way things are, a lot of those back-to-back games, they're hard on your body and you feel the effects later on…As the years have gone by, it's about looking at the big picture and understanding the ultimate goal. You look at the teams who are winning and what they have done, a lot of times they haven't had their lines the whole year."
Getzlaf pointed to the 2007 Stanley Cup champion Ducks, as Francois Beauchemin, Todd Marchant and Chris Pronger all missed time. "It allowed our teams to develop and to have trust with our younger guys. There's something to be said for doing stuff like that." As Getzlaf said, there is still plenty to be discussed, including how other clubs might feel about Anaheim not icing its best roster in playoff races or, very importantly, how the ticket-buying public would react. NBA commissioner Adam Silver took a proactive view, extending the 2017-18 season by seven days to ease wear-and-tear.
[snippet ID = 3322139]
20. Entering the 2017 playoffs, Braden Holtby's post-season numbers were spectacular — a 1.87 goals-against average and .937 save percentage in 46 games. Then came Toronto, where he was beaten by several strange ones. Another NHL goalie called the Maple Leafs' goals "some of the weirdest" he'd ever seen.
There were reports Washington considered pulling Holtby and he admitted it bothered him. "(It was) completely bizarre, the bounces and things that were happening. Fortunately, we won, but the thing I've worked on is not letting it affect me in the next series, getting over that mental hurdle — the feeling of things not going your way. That was the most I've been challenged in my career in terms of uncontrollable things that just happen. It's good to go through because it will help our team in the future, and also myself. It was difficult."
Holtby pointed out that when you are struggling, you can watch video or do extra practice. But when you feel you are doing things right and still getting beat, it's "difficult to stay on that (positive) path."
21. The Washington players no doubt get tired of answering the same pre-season questions, but I loved listening to Oshie about it. "Maybe it's just the way I'm wired, but I get excited to be back in the challenge of ending the story, the disappointment. Obviously it's going to be a hard challenge. The league gets better and better, we have a tough division. But I see a lot of fun in the process, in finding a way to get over the hump. I guess I don't really know any other way. I'm not a guy who gets too stressed. I don't see how it would be fun living your life. Especially doing something that you love, why you would approach that in a negative way?"
Holtby was more businesslike, but didn't disagree. "The mentality and end goal don't change," he said. "Changes to our roster mean the approach might be different…The frustrating part is we are better than what we showed. We tried to make sure all year that didn't happen, sometimes it just does. It's been a long summer thinking about things, but that frustration can feed in the right direction."
22. Oshie will be 38 when his extension expires. Did he sign the last contract of his career? Not the way he thinks about it. "I understand that it seems like it's getting harder and harder for players to (play longer). I do realize the possibilities with my style of play and sometimes being a little reckless that your body could wear down. But I think I've set myself up with my training and how responsible I've gotten with nutrition and stuff off the ice. I haven't seen the light at the end of the tunnel. The worst thing you would ever hear is the Zamboni coming out and the driver opening up the doors. I'll stay out there as long as I can. They will have to kick me off."
23. Mark Scheifele with some great insight into Sidney Crosby and how that affects Scheifele's own approach. "Sid does it consistently. He makes the same play over-and-over again. He creates so many chances by being consistent for his linemates." What does "being consistent for your linemates" mean?
"Obviously Sid likes certain areas on the ice. He likes that back post, clearly guys know he's there. Through the neutral zone, he does certain things over and over. They know where he's going, they know his reads. That's what chemistry is. They know his reads, they know what he's thinking. Obviously, Sid is at a different level the way he thinks the game, but being consistent for everyone around you helps everyone be the best player that they can. When they get stuck in a situation it's not like, 'Where is everyone?' It's like, 'Sid's right there.'"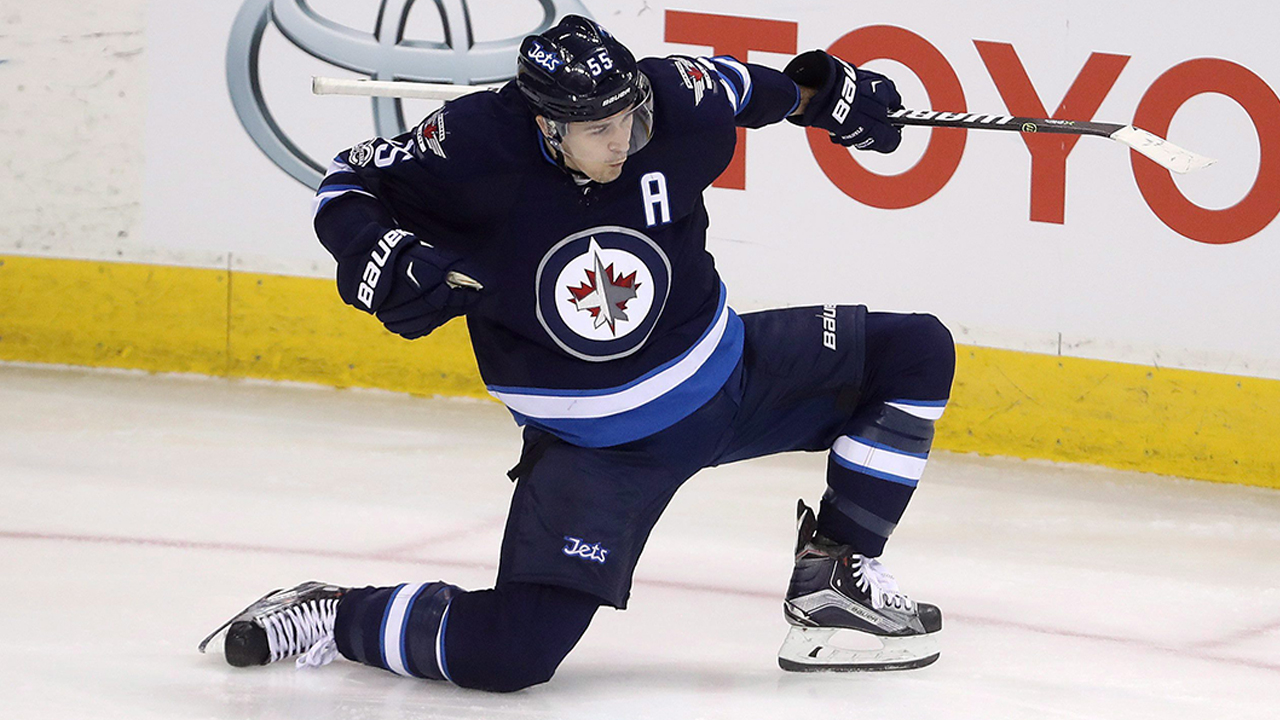 24. Johnny Gaudreau was in a great mood, until he was asked if he's re-watched last season's series loss to Anaheim. "I did that my first playoffs, last year not so much. I was frustrated with how it turned out. The first game in Anaheim, I had a chance to tie it with 30 seconds left." You could see him replaying it in his head as he discussed it. "I brought it to my backhand and all I had to do was lift it up…had an empty net. And (John) Gibson stuck his leg out and saved it. I just look back at it and it could have been a difference-maker."
What made it worse for Gaudreau is he liked the way Calgary was playing down the stretch. "I was excited to play the Ducks, we were finally going to win in Anaheim. Frustrating." Gaudreau added he expects to be better in the defensive zone. "I was not as good as I could be…I want to be on the ice in the last two-or-three minutes, a guy (the Flames) rely on."
25. One of my favourite interviews was with Drew Doughty in Sochi in 2014, where he admitted it bothered him he'd never won a Norris Trophy. (He got his first in 2016.) It's something I ask from time-to-time, if awards are a goal. Columbus defenceman Seth Jones admits he also thinks about the Norris. "I do. That's the goal. I think I have the capability to win one. I hope I'm just starting to grow into the player I'm going to be."
The Blue Jackets are all-in for 2017, and Jones said he understands the next level for him is being a difference-maker every single night. He believes the young players on the roster learned a valuable lesson in the first-round defeat to Pittsburgh. "We caught people off-guard last year. It was the tip of the iceberg for what we can do. But there's not a Crosby stopper, there's not a Malkin stopper. What they do is make the timely plays that are the momentum changers in a series. A lot of our guys had no playoff games. I had one series. What we saw is we have to be able to make the plays when needed under the pressure….In the big moment, that's where the best players come out, and hopefully we find ourselves in the situation, where, in the big moment, we come out on top."
26. Taylor Hall made three significant changes to his off-season preparation. First, he returned to the ice two months earlier than normal, in June instead of August. Second, "I wanted to become a better skater. I took power skating for the first time," working with the respected Dawn Braid, who has a relationship with both John Tavares and the Arizona Coyotes. Third, "I moved to Toronto this summer for the first time in my life, to skate with NHL guys." His peers included Tavares, Jason Spezza, Jeff Skinner and Sam Gagner.
Hall chose not to live downtown, going to a quieter area in the west end. "It was really easy to get to my gym. My dad trained me my whole life, taught a lot of speed, athletics. It was either Matt Nichol, Andy O'Brien or Gary Roberts. I went with Andy, and he helped me get a bit stronger, a bit more balanced."
27. Hall had a ton of praise for the Islanders' captain. "After skating with Tavares all summer… not that I didn't respect him before, but he's World Class. I always knew that, but his preparation, he's a professional, the stuff he does on the ice…It's fun to surround yourself with people like that because it just forces you to raise your game. Even though you're skating at a community rink at 11 o'clock on a Wednesday, you're still like, 'Okay this guy is working on his game and he's top 10 in the world, I should be there, too.'"
28. Jordan Eberle said he talked to Hall about going from the white-hot spotlight of Edmonton to a quieter locale. "He says it's a change, but a lot of it is for the good. I've been in Edmonton for so long, you get…maybe comfortable is the word. I think it's good to feel out of that."
29. Kevin Shattenkirk on the free-agency window: "There's more gamesmanship than you can prepare yourself for. Teams don't want to show their cards, and you don't want to do the same. Playing that game was kind of stressful…The craziest thing was, from the draft leading up (to July 1), I assumed, 'You're going to get all these phone calls.' And, Monday went and Tuesday went and no phone calls." No one called you? "No one called. Not having gone through this before, there was a little panic. Looking back on it, you understand what teams are trying to do. Make you sweat it out and call them."
It wasn't a secret that Shattenkirk wanted to play for the Rangers, but he had to bend to make it work. When did it hit him that his dream was real? Not until after his introductory media conference. "They let me keep the jersey, and I took it to my parents house. My dad came in, saw it and said, 'Wow, that's pretty cool.' We sat there and chatted about it…To see the emotions on their face, being able to give them that feeling and emotion really touched me."
30. Parker Gahagen made 32 saves for San Jose in a 7-4 rookie-game victory over Colorado Sunday night. He's an interesting story, caught in a bit of limbo after finishing his NCAA career at Army. There were rumours he was going to sign with the Sharks last spring, but uncertainty about his military status prevented anything official. Gahagen is attempting to be entered into the US Army World Class Athlete Program, which supports soldiers who are good enough to compete on the American Olympic Team. A major hangup is that usually means individual competitors (like Paul Chelimo, who won a silver medal in 5,000-metres at the 2016 Games), not team athletes. Gahagen is hoping to get the clearance, because he's on the US radar for February. He's a solid prospect, and the Sharks seem content to let it play out.
31. Covered a lot of the Capitals over the years, and became familiar with Jill Sorenson's work on CSN Mid-Atlantic. We didn't talk much, but I've always thought her approach was very professional. I'd turn on CSN's shows during playoff series to see if I'd missed anything, and you knew when her reports came on they'd be understated, but thorough. It's the business these days, but not having her on the beat is a loss.