Tripped over this by accident, but two very different scorers are flirting with groundbreaking territory.
 
In the first period of Toronto's game Thursday night in Nashville, James van Riemsdyk knocked home his 34th goal of 2017-18. He's averaging 14:50 per game, one of the best bang-for-your-buck players in the NHL. Not since 2005-06 has anyone scored 30 goals in a season playing less than 15 minutes a night.
That was Vancouver's Anson Carter (33 goals in 14:34), Colorado's Marek Svatos (32 in 13:45) and the Rangers' Petr Prucha (30 in 13:42).
But, with six more, van Riemsdyk will be all alone in an impressive club — 40 goals in under 15 minutes per night. Since the NHL began counting ice time, no one has reached 40 with so little opportunity.
The previous "record" was 40-plus goals in just under 17 minutes. Three players did that: Alexander Mogilny, Brendan Shanahan and Thomas Vanek. Mogilny (2000-01 New Jersey) and Vanek (2006-07 Buffalo) both scored 43. Mogilny, at 16:52, averaged six more seconds than Vanek. Shanahan scored 40 for Detroit in 2005-06, playing 16:35 per night.
Which brings us to Patrik Laine. 
His recent injury, suffered blocking a shot earlier this week, will keep him out "four to 14 days," as Jets head coach Paul Maurice said Thursday. Laine has 43 goals (and counting, hopefully) in 16:33 of ice time. So, he's already joined the Mogilny/Shanahan/Vanek club. But the setback probably prevents him from doing something extremely incredible, unfortunately.
If Laine hits 50, he would be more than three minutes below anyone else to hit that magical total. That's pretty freaking amazing. The only others to hit 50 with less than 20 minutes of ice time per night are Jonathan Cheechoo and Milan Hejduk. 
Cheechoo's 56 in 2005-06 for San Jose came in 19:57 a night. Hejduk hit 50 in 2002-03 for Colorado, playing 19:50. For Laine to be anywhere close at his TOI number is unreal.
You wouldn't compare van Riemsdyk and Laine as players. The Maple Leafs forward's last eight goals average an 11-foot distance from the net. Laine is as lethal a sniper as it gets and is the heir apparent to Alexander Ovechkin. 
Van Riemsdyk is an unrestricted free agent this summer and there's been minimal, if any, negotiation. Laine is eligible for an extension on July 1. Both of them can score, both are going to get paid and neither needs a lot of time to do it.
[snippet id=3816507]
31 THOUGHTS
1. The NHL has submitted to the NHLPA a revised Draft Lottery odds system for 2018. In 2016-17, the 30th-place team had an 18 per cent chance. If approved, whoever finishes 31st would be at 18.5 per cent. It was 20 prior to 2017.
2. It took a while, but one of President Trump's new policies could directly affect the NHL. On Monday, The New York Times' Jim Tankersley reported that a change in the tax law had MLB and NBA teams concerned they could "pay more in capital gains taxes, if they trade an asset for something more valuable."
According to the story, the change was directed at "farmers, manufacturers and other businesses that until recently could swap certain assets like trucks and machinery tax-free." I checked with the NHL, and it confirmed that it discussed the subject at recent team finance meetings, but added it is premature to guess the true impact. What is clear, though, is the sports leagues will lobby to get an exemption.
3. There were GMs who thought there would be a change to the offside rule, especially since Colin Campbell favoured it. One reason it didn't happen was worry that camera angles were not clear enough to show if a skate truly was off the ice. That would've been a total gong show. You don't want to walk from one problem to another.
John Shannon on Canadian teams struggling, GM meetings and the Hurricanes GM job
March 22 2018
4. Carolina's interim GM, Don Waddell, departed the meetings early to go back to home base. That left many of his brethren wondering exactly what is going on with the search. I think the honest answer is: not even Tom Dundon is sure. There are a few issues here. Tops among them, as Nick Kypreos and I mentioned last week, are authority and salary. From what I understand, one of the things that drove a wedge between Dundon and Ron Francis was that if the owner had a question about coaching strategy or something that happened during the game, he'd call Bill Peters directly. Francis didn't like that, and most GMs wouldn't either.
But that is the way Dundon runs his regular businesses, and that is how he wants to do it in the NHL, too. In one of our conversations, he disputed that authority would be a problem and I replied by saying some of the people he interviewed would disagree. I've had some time to think about it, and my guess is that Dundon doesn't see it as a problem if people collaborate on a process which provides a framework for someone to act. Most GMs, however, create (not collaborate on) the framework and tell people to act from that.
I don't believe the search is over, it just continues at a slower pace and with less noise. I go back to something Dallas GM Jim Nill mentioned this season; how much this job is now managing up as opposed to making hockey moves. The best thing for the Hurricanes might not be the top available "hockey person," but the best available "manager." Someone who is willing to manage up, someone with a thick skin, a long fuse and a willingness to wade through something different.
5. As for salary, my sense is Dundon's been told by a few people that he should offer in the $1 million range. He's not interested in that number, to this point. Nick mentioned $400,000. I'd heard he was in the range of $350,000-$500,000. Since that came out, one follow-up being asked is, "Okay, what does that mean for the scouting budget?"
6. One area where many people will agree with Dundon: Apparently he has no use for wearing ties.
7. Another question that came out of Carolina's search: Who is Steve Greeley? Buffalo's assistant GM was scouting in Minnesota when the call came to meet with Dundon, so he flew to Cabo for a face-to-face. (Can't imagine too many of his mid-March Minneapolis clothes were good for Mexico.)
Greeley, 37, played at Boston University from 2000-04 and added a year in the ECHL before moving into the financial sector. Those who knew him as a player remembered a smart, but small, talent who would have a much better chance making it now as opposed to then. In 2006, he sent a letter to several general managers and assistants, basically applying for a job. How many responded? "Two," he answered. One was Mike O'Connell, newly hired in Los Angeles under Dean Lombardi. (Greeley does not remember the other.)
Boston's got a tight hockey community, and they knew each other. "I used to caddy for him on the golf course," Greeley said. "One of his sons knew my brother. Los Angeles was creating a staff, and I was lucky they gave me an opportunity. I was so young, I didn't understand what a whirlwind it would be." Greeley met O'Connell at the latter's Boston home on a Saturday, went to Los Angeles to interview two days later and was hired by Wednesday. At the time, he took a second job in a warehouse to pay the bills and get benefits. That lasted 18 months.
8. Over the past 12 years, Greeley's moved around and up. From the Kings, he went back to Boston University as associate coach, then the Rangers as assistant director of player personnel and, now, the Sabres. He received good reviews from several sources for his ability to evaluate talent, both with the eye test and a willingness to use advanced information. If there was a concern, it was that his ambition "sometimes makes him like a runaway train," as one said. Whenever you are talking to someone for the first time, bringing up that kind of comment can be like hitting the third rail. The person is either going to laugh it off or take it very personally. There is little in-between. Greeley laughed it off.
"Every time I moved, it was because the opportunity was good. I've worked for great bosses and I've learned. At Boston University, it was seeing a different side of the game. (Head coach David Quinn) was in his first year, and I enjoyed building a team with him. But I had a passion to do more than coaching." That led to greater responsibilities in New York and Buffalo, where he had a connection with Jack Eichel, the two having spent 2014-15 together with the Terriers.
"Everyone has their opinion," Greeley says, "But the people I've worked with know me best. For me it's not a race. I'm perfectly happy with the Pegulas and Jason Botterill. The most important thing is what I'm doing right now. That's finding players for Buffalo."
9. Five weeks after the shooting that killed 17 students at Stoneman Douglas High School in Parkland, Florida, the school's hockey team is in Minnesota for the 2018 National Championships. Swift Air and the Viola and Cifu families (which own the Florida Panthers) paid for 16.5 hours of private plane time for the team to travel to the event, in style.
"We wanted to give them the full experience," said Shawn Thornton, the Panthers Vice-President, Business Operations. "So, on the way there, we provided the same menu the players would get during one of their trips. For the way back, we let them be teenagers and choose more of what a high-school student would want." It's a great gesture, one the Panthers wanted to keep quiet, but the news got out on the day the team and the NHL brought the Stanley Cup to Florida for the Stoneman Douglas players to skate with.
"They had so many requests for their time and not a lot of experience handling it, so we wanted to do something that might ease things for them," Thornton said. What has he learned about these teenagers? "I am so impressed with their strength. They are incredible people. Thoughtful, articulate. The way they have carried themselves and handled the aftermath is absolutely amazing."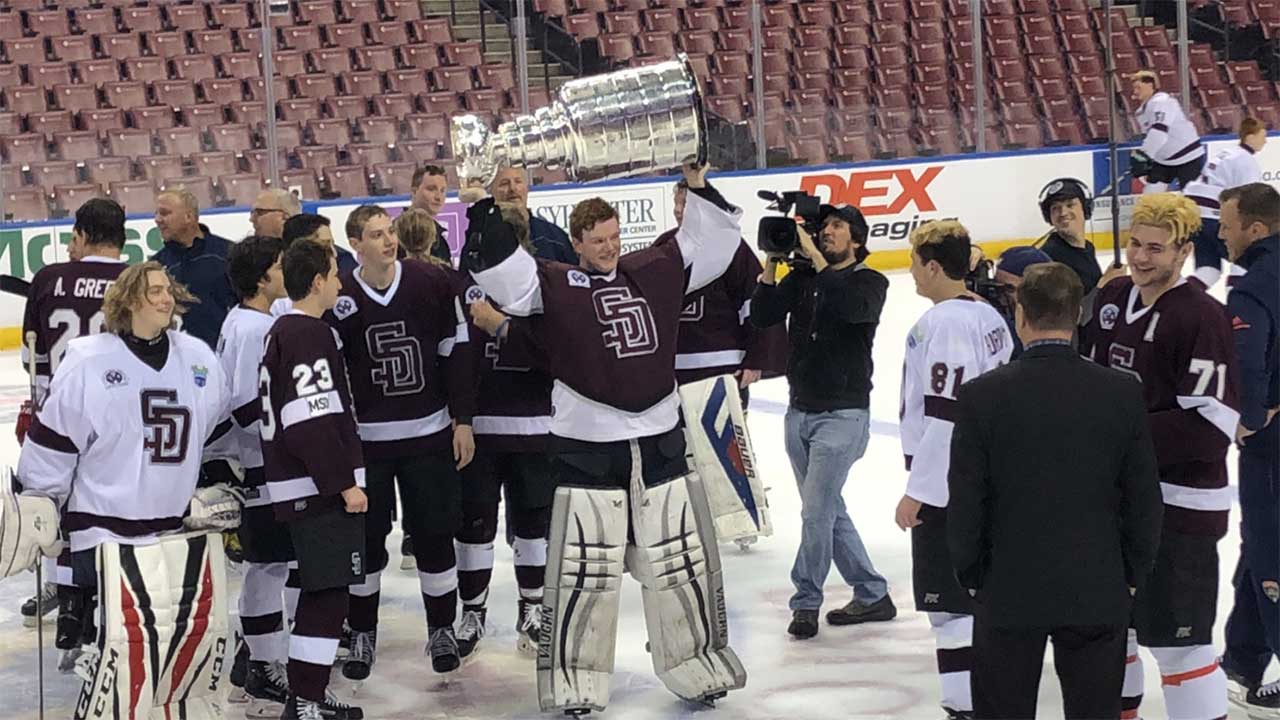 10. Years ago, PJ Stock warned that when Thornton's career was over, he was coming for that job. "He wants to be an 'Insider,'" Stock would say. Thornton, who played 705 NHL games, laughed when he heard that and said he did consider the idea. But he also had an eye on the business side. "Ask (former Bruins broadcaster Rob Simpson). After practice, I would go into the office and just hang out there, see how things were done." He credited TD Garden president Amy Latimer as someone who allowed him to do it and played a mentorship role. Better choice for Thornton, I'd say.
11. Sidney Crosby has discussed how the 2015 World Championships were an important part of rejuvenating his career. Word is Edmonton's Connor McDavid has made it clear he wants to play in this year's edition, to be held in Copenhagen. After a rough season, Edmonton can only hope it is a similar tonic.
12. Word out of the GM meetings is Calgary GM Brad Treliving will look to add a first-round pick in this year's draft. The Flames traded their 2018 selection to the Islanders in the Travis Hamonic deal, and will try to replace it. That would likely mean a major move, but the way this season is ending necessitates something big.
13. Montreal owner Geoff Molson came out and publicly backed GM Marc Bergevin. It is believed that, at some point this season, Molson sent an internal email to his staff with a similar message of support. It wouldn't be a surprise, either, if Martin Lapointe's role grows in the organization, too.
14. Pat Verbeek's nephew, Hayden, is closing in on signing with an NHL team. An undrafted free agent at OHL Sault Ste. Marie, Verbeek scored 30 goals this season — only one of which came on the power play. (Four were shorthanded.) He's not a big man, but if he's got the same DNA as his uncle, he'll give it a good shot.
15. Brandon Hickey, traded to Arizona as part of the Mike Smith deal, is playing for Boston University at the NCAA's Northeast Regional this weekend. Sounds like the Coyotes will try and move him, not seeing a fit to sign. Hickey is finishing his senior season.
16. Two of NCAA Princeton's talented juniors, Calgary's Josh Teves and Ottawa's Maximilian Veronneau, have informed NHL teams they will stay in college for their senior seasons. Both are undrafted free agents, and both had interest. Veronneau led the Tigers in scoring with 55 points in 35 games. Teves was tops among defencemen (fifth overall) with 33 points in 30 games.
[snippet ID=3322139]
17. Edmonton will have an interesting decision to make on Providence defenceman Vincent Desharnais. The seventh-rounder from 2016 is competing in the NCAAs this weekend on the Friars' top pair with Jacob Bryson, a Buffalo pick. They went head-to-head against some very good players last week — Adam Gaudette/Dylan Sikura (a 3-2 win over Northeastern) and Jordan Greenway/Brady Tkachuk (a 2-0 loss to Boston University — and played pretty well. Desharnais is a big man at 6-foot-6 and has one more year of college eligibility. If the Oilers don't sign him, he can be a free agent next summer. Curious to see what they choose to do.
18. Quote of the week comes from an NHL executive who was scouting at NCAA Clarkson: "Anytime you leave here without a speeding ticket, it's a success."
19. Last year, Vegas GM George McPhee asked Washington for permission to talk to Ross Mahoney, a former running mate who's been with the Capitals for more than two decades. Depending on who you talk to, it was either rejected or delayed to the point opportunities were filled. Whatever the case, it led to conjecture that Mahoney could be a potential successor to current GM Brian MacLellan. MacLellan now has security with his new extension, and it will be interesting to see if other teams check again on Mahoney.
20. One month ago, head coach Marco Sturm huddled the German men's Olympic hockey team at their bench, delivering an emotional pep talk seconds after a 4-3 overtime loss to Russia in the gold medal game. The Germans were 55 seconds away from an incredible victory before Nikita Gusev scored shorthanded to tie it. Kirill Kaprizov scored the golden goal on a power play.
"We didn't realize how big it was until we got home," Sturm said by phone this week. "I got a note from one of the television stations that more than 500 million people watched. That doesn't happen for hockey in this country." At the 2004 Athens Olympics, I worked with Marianne Limpert, who won a silver medal for Canada in swimming in 1996. Limpert said the toughest finishes in the Olympics were second and fourth, because one is a loss for gold and the other is a painful miss.
"I can understand that," Sturm replied. "For us, the real big game was against Canada (in the semifinal). I knew if we lost that one, it was going to be real hard to get a medal. The way our guys played for the first 40 minutes of that game, I was really proud. As hard as it was to be 55 seconds away…I didn't want that to be what they remembered. I told them (in the huddle) that this should be one of the greatest moments of their lives and they have to understand what they did. They should celebrate it." Have you gone back and watched the game? Sturm paused. "No. And it's going to be a while. I'm not ready for that yet."
[relatedlinks]
21. As you can imagine, Sturm received a boatload of congratulatory notes and messages from people he met over his 938-game NHL career. He hesitated to single out any of them, but eventually referenced one from Matthew Chmura, now Boston's Vice-President of Marketing and Communications. Sturm suffered a serious knee injury during the 2010 playoffs that limited him to 83 games over the final two seasons of his NHL career.
"I was really frustrated then, because you feel all of the hard work you do is not rewarded," he said. "You don't get back to where you want to be. (Matt) referenced that time, and how everything eventually works out." Sturm is now preparing for the World Championships, but he is honest about wanting to coach in North America. That is his goal and his family wouldn't mind, since their two children were born in the United States. He's also realistic that we're probably not talking head coach right away. There is going to be interest. Can a coach get his team to buy in? Sturm's Olympic squad certainly did.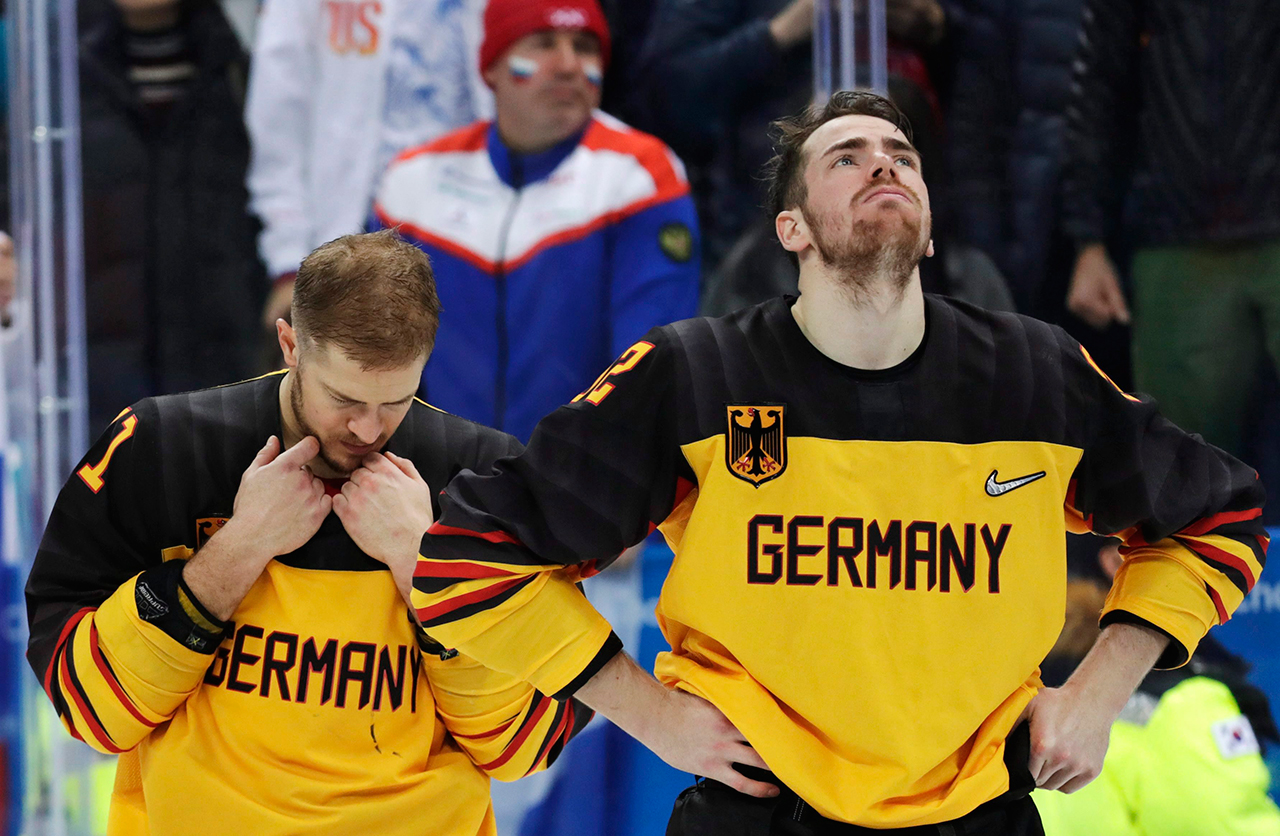 22. Who did he learn from? Sturm credited current New Jersey assistant Geoff Ward, who coached in Germany, along with two of his NHL bosses, Darryl Sutter and Claude Julien. "Tell the truth. Be honest, but be fair. Work hard and be disciplined."
23. Michael McCarron on what the Canadiens told him after this call-up: "They want me to be more of a prick."
24. Tomas Plekanec's 12:57 of ice-time last Saturday against Montreal was the most he's played in Toronto's last seven games. Prior to that night, he had three in a row below 10 minutes. The last time you saw anything like that in a game Plekanec wasn't injured, you have to go back to April 8, 2006, when he played just 9:09 vs. New Jersey. The Canadiens said you can see he's hesitating with the adjustments from Montreal to Toronto, particularly on the penalty kill.
25. With the last change last week against Pittsburgh, the Canadiens decided to give Noah Juulsen a steady diet of Sidney Crosby. At five-on-five, the defenceman played 7:54 against the Penguins' captain, more than he saw any other forward. Most interesting was that, in the first period, Juulsen aborted a couple of shifts about 25 seconds in with Crosby on the ice.
I assumed the Canadiens wanted him to get off, but they said that wasn't the case, and the rookie was being extra cautious. They pushed him to stay out longer, wanting him to get the experience. So, what did he learn? "How strong they are," Juulsen said, referring to Crosby and Evgeni Malkin. Juulsen stuck out his arm, mimicking someone trying to ward off an opponent. "They are very good at doing that."
[snippet id=3317857]
26. He's a man of very few words, but Antti Niemi is very proud that he's finishing the season much better than he started. "It means a lot to me," he said last weekend. "I thought about the beginning of the year for a long time."
27. Walked into Maple Leafs president Brendan Shanahan during last Saturday's morning skate. We discussed our reporting on GM Lou Lamoriello's future. He maintains "no decisions have been made. I haven't spoken to any of the particulars. We are concentrating on the rest of the season and the playoffs. Any decisions about the organization won't be made until after the season is over." This could be a wild off-season in Toronto. They've barely talked to their free-agents-to-be, including scorer extraordinaire James van Riemsdyk.
28. One executive on Eeli Tolvanen: "Right now, a pure shooter. Goes to his spots and waits. I'm not sure that would work on many teams right now, but Nashville is one. They are good enough and deep enough to handle what he's not ready for."
29. Really interesting conversation a couple of weeks ago with Mike Barzal, father of Calder Trophy favourite Mathew. I asked Mike, who played in the BCJHL with Brett Hull, if there was a moment that stood out from being a hockey parent to his son.
"Yes, I remember it like it was yesterday," he answered. "Mathew was 10-years old. It was a nice, beautiful day… four in the afternoon. He was riding bikes with our next-door neighbour, and it was time for spring hockey. He was having a good time and asked, 'Do I have to go today?'
I told him: 'Yeah you have to go today.' Then I changed my mind and told him he could stay at home that day and ride bikes. That split second, to me, everything could have gone the other way if I forced him to play. I wanted him to play hockey because he loved it, not because he was being forced to do it.'"
30. Mike Barzal had another good one. Mathew's favourite player growing up was Jarome Iginla. "I went to go try and get his autograph one day. It was a typical crappy Vancouver day, and there were a few of us when he got off the bus. I asked him to personalize a jersey and he asked, 'Is that Mathew with one or two Ts?' I was really impressed by that." Small moments like that make a big difference.
31. Linesman Mark Wheler is retiring after 1,500 games. My first year at Hockey Night in Canada was 2003-04. The Western Conference Final was Calgary/San Jose; Games 4 and 5 were back-to-back in the different cities. That was not easy travel, so CBC rented a small private plane. It was a prop and it didn't move too quickly. The NHL asked if its officials could join and I sat next to Wheler, who is a big, big man. He couldn't stand it. It was so slow and so tight, that when we took it a second time, he asked to be excused and take a regular flight. Permission was granted. I always smiled and thought of that whenever I saw him or his name on a scoresheet. All the best, Mark.