Crosby is certainly enjoying 2016, McDavid reminded us of what we've been missing, Toronto turned over a new Leaf, Byfuglien would like to stay "home," and more in seven things we learned in the NHL.
Sidney Crosby scored a natural hat trick and added an assist to lead the Pittsburgh Penguins past the Ottawa Senators 6-5 in a wild one Tuesday.
Crosby also extended his personal point streak to eight games. He's totaled eight goals and 14 points over that span.
Marc-Andre Fleury gave up five goals like it was a first-round playoff game versus the Flyers, but a goaltender can get away with that when a guy like Crosby is at the top of his game. Crosby has 11 goals since Jan. 1, which is tops in the league since the calendar flipped.
The Resurrection
You think the Edmonton Oilers missed Connor McDavid? Hockey missed McDavid.
The 2015 first overall pick returned to game action Tuesday, playing in an NHL game for the first time since fracturing his clavicle on Nov. 3. McDavid powered the Oilers past the Columbus Blue Jackets with a goal and two assists in a 5-1 thumping.
It was just your standard goal-of-the-year type effort from No. 97.
McDavid raised his season output to six goals and 15 points in 14 games. He currently trails Artemi Panarin by 32 points for the rookie scoring lead. Is it crazy to think he can catch him? Well, call me crazy then.
Toronto turned over a new Leaf
The Toronto Maple Leafs snapped a four-game skid with a 4-3 win over the Boston Bruins Tuesday.
The Maple Leafs trailed the Bruins 3-1 early in the third period. Pierre-Alexandre Parenteau scored a power-play goal in overtime to complete the comeback victory.
Toronto also unveiled its highly anticipated new logo for the 2016-17 season following the game. Here's a look at the new Leafs emblem.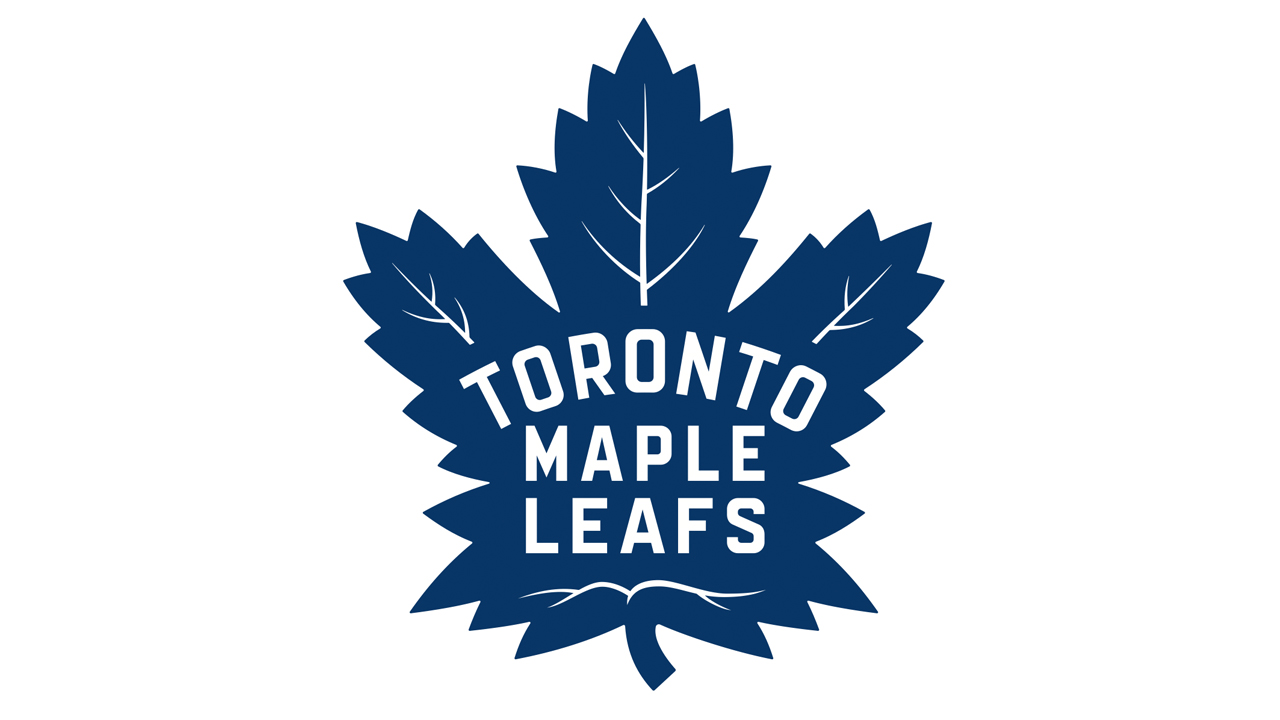 "As an organization, we wanted to get back to our roots, when Conn Smythe first changed the team logo to the Maple Leaf in 1927," team president Brendan Shanahan said in a statement. "Inspired by the badge that he and his fellow Canadian soldiers wore during World War I, Smythe wanted his team to wear the badge with `honour, pride and courage'. This is our goal for the next chapter in Leafs history."
The Maple Leafs will unveil an updated sweater at the 2016 NHL Draft.
Nevermind the underlying numbers, here's the Panthers
The Washington Capitals absolutely crushed the Florida Panthers in every metric but the one that mattered when the final horn sounded.
Washington took the 5-on-5 shot attempt battle 41-20 (65-30 in all situations), scoring chances 25-14, and high-danger scoring chances 11-7. The Panthers won by a final score of 5-2 because the Panthers are living off of some kind of Kevin Spacey inspired magic.
Jonathan Huberdeau paced the Panthers with two goals and an assist, while everything was working…like Nick Bjugstad throwing passes behind his back to Aleksander Barkov.
Make it four straight wins for the Atlantic Division-leading Panthers.
Beaulieu gives us Canadiens' collapse in a nutshell
The Montreal Canadiens know a thing or two about keeping pace in the underlying numbers count and coming out on the losing end.
Another night, another loss. Montreal fell to the Philadelphia Flyers 4-2 on Tuesday.
Defenceman Nathan Beaulieu had a great chance with the score tied 2-2 late in the second period, staring down a yawning cage. Like a microcosm for the Habs' slide down the standings, Beaulieu blew it by sending the puck right into Steve Mason's mitt.
A drastic dip in both shooting percentage and save percentage can really drag a team down.
Byfuglien doesn't want to leave "home"
Hey Winnipeg Jets fans, we've got good news and bad news.
The bad: The Dallas Stars dropped the Jets 5-3 in Tuesday night Central Division action.
The good: A pending unrestricted free agent expressed his desire to remain in Winnipeg long-term.
Dustin Byfuglien told a throng of reporters that he hopes to re-sign with the Jets. "You never want to leave home," Byfuglien said. The 30-year-old defenceman is tied for the team lead in goals with 15 and has 30 points in 50 games this season.
The Jets face some difficult decisions with both Byfuglien and captain Andrew Ladd set for free agency on July 1.
Domingue would like a do-over
Arizona Coyotes goaltender Louis Domingue did not have his best night. The 23-year-old rookie surrendered five goals on 20 shots before giving way to Anders Lindback in Arizona's 6-2 loss to the Los Angeles Kings.
It was the kind of night where Dustin Brown beats you from centre ice.
Domingue has been pretty good, sporting a 2.47 goals-against average and .918 save percentage since taking over No. 1 duties following an injury to Mike Smith.
The Coyotes will be in tough to duplicate their surprising first half success.