Construction is just beginning on the Detroit Red Wings' future home, and while the site doesn't look like much of anything quite yet, new images have been released to show what the Detroit Events Center will look like upon completion. You can see more images of the new arena and surrounding District at MLive.com.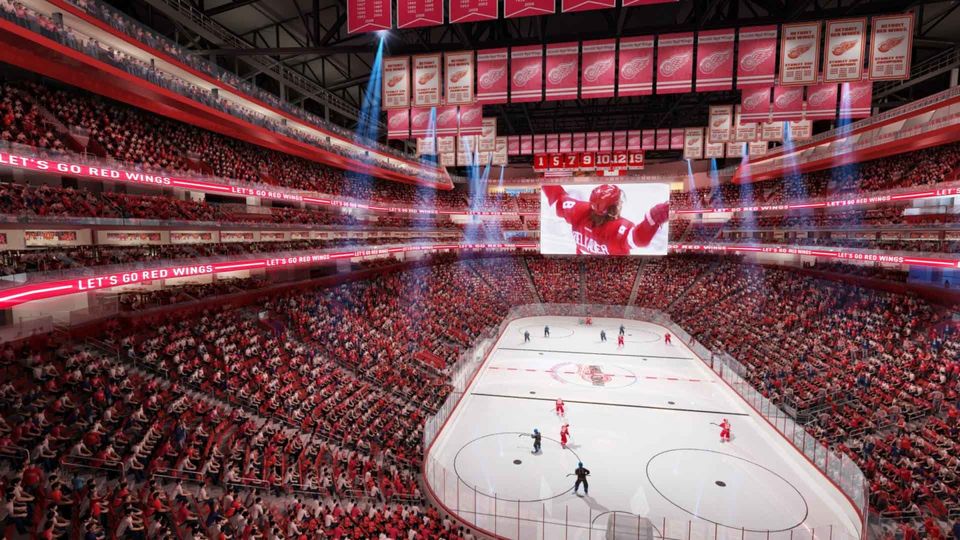 According to Olympia Development, the 785,000-square-foot arena will seat 20,000, with an additional 52 suites. The arena isn't scheduled to open until Summer of 2017, but 26 of those suites have already been sold. You go, Red Wings fans.
A 10,000-square-foot preview centre has been put up near Comerica Park where investors and businesses can check out large models of the new arena, a full-sized model of a suite, and examples of the Red Wings' future lockers.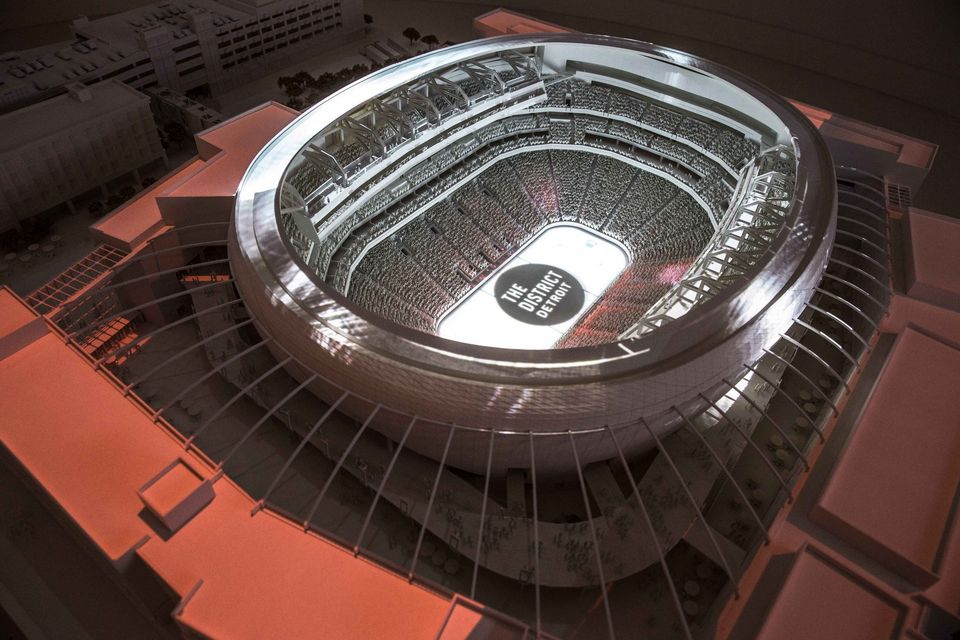 Check out the video below for a look inside the new arena and preview center.