OTTAWA — At the Ottawa Senators practice facility on Saturday, one player's name kept coming up over and over again.
It wasn't Erik Karlsson. It wasn't Bobby Ryan or Mark Stone, either. It was Charline Labonte.
The Montreal Canadiennes netminder was the big topic of discussion on the eve of the Clarkson Cup final, set for 4:00 p.m. ET on Sunday at the Canadian Tire Centre. (The Clarkson Cup is the Canadian Women's Hockey League championship, and women's hockey's version of the Stanley Cup.)
The big question ahead of the final is, how are the Calgary Inferno going to beat the hottest goalie in the league? Labonte put up five shutouts and a league-best regular season goals-against average (1.52) and save percentage (.925) with her first-place Canadiennes.
Well, Inferno forward Hayley Wickenheiser has some ideas.
"You need to create a lot of traffic, a lot of chaos in front of her," says the 37-year-old Team Canada veteran. "She's a very good goalie. If she sees it from any distance out, she's gonna stop it. We wanna get great second chances, we want Labonte to move a lot, get her turning and spinning in the net and capitalize on those chances."
Asked about Labonte, Inferno defenceman Kelsey Webster immediately blurted out: "Pucks to net."
That's music to the ears of Labonte, the long-time national team member and owner of three Olympic gold medals.
"Perfect," Labonte said, laughing. "That's what I want: As many shots as possible. That's what they've done the whole year, so that's what I expect."
Labonte's Canadiennes enter the Clarkson Cup as the favourites, having finished the regular season atop the league, and with a 4-2 head-to-head record against Calgary.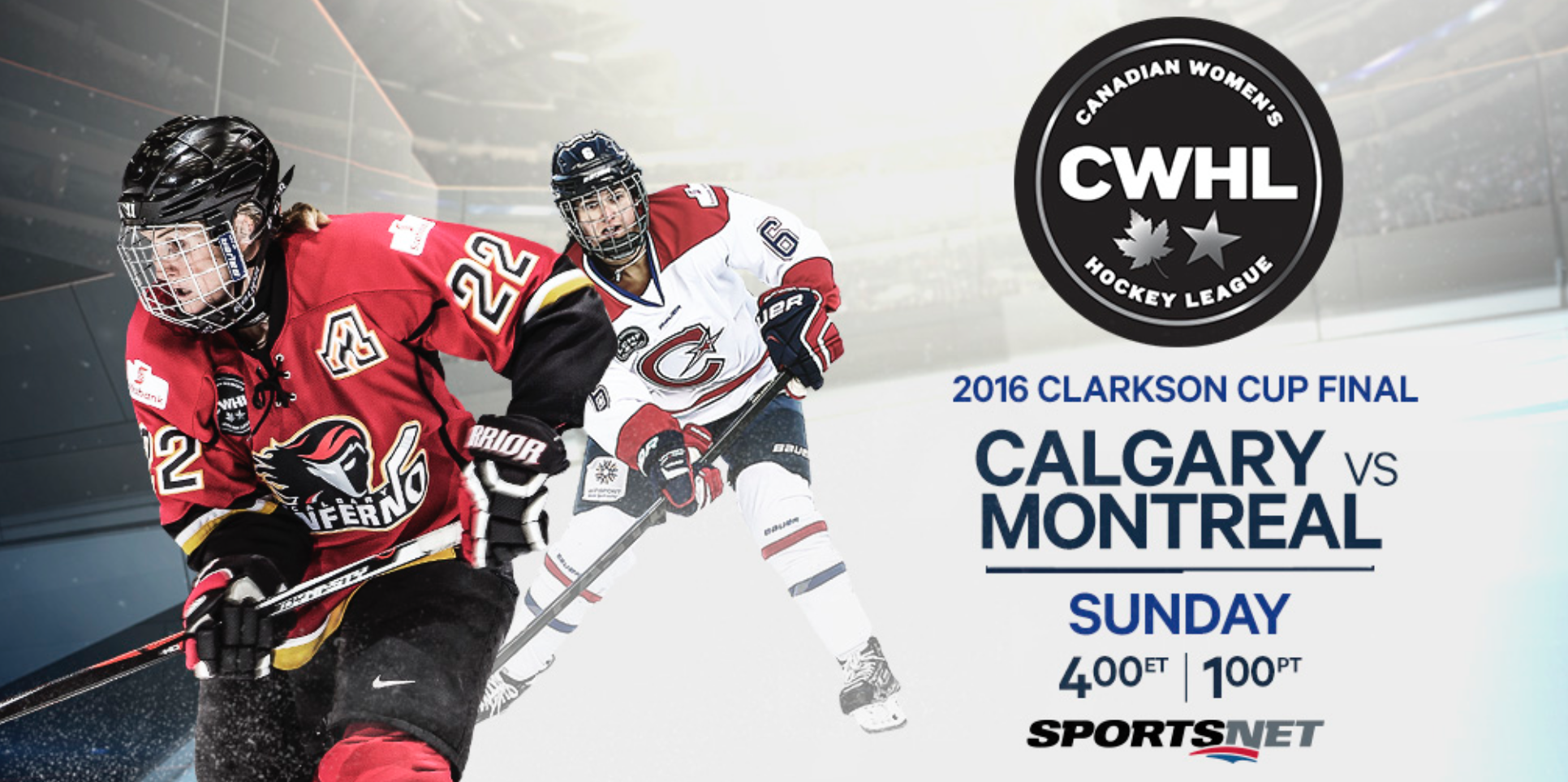 Inferno captain Brianne Jenner, who scored for Canada in the Olympic gold-medal game in Sochi, isn't fretting about her team being the underdog.
"I don't mind that title at all," she said. "I think it's great to be an underdog. They have the advantage over us in the series so far but it's one game, and we're gonna give everything we have and come at them firing on all cylinders."
Jenner says her team has played some of its best hockey in the last month or so, and they're benefitting from the return of Rebecca Johnston, the league's leading point-getter last year, who spent most of the season on the shelf with an injury.
"I think we're really kind of peaking in our last couple of weeks," Jenner said.
As for Labonte, Jenner says she's well aware her Team Canada teammate is a stellar goalie, "but we're not gonna let that get in our heads."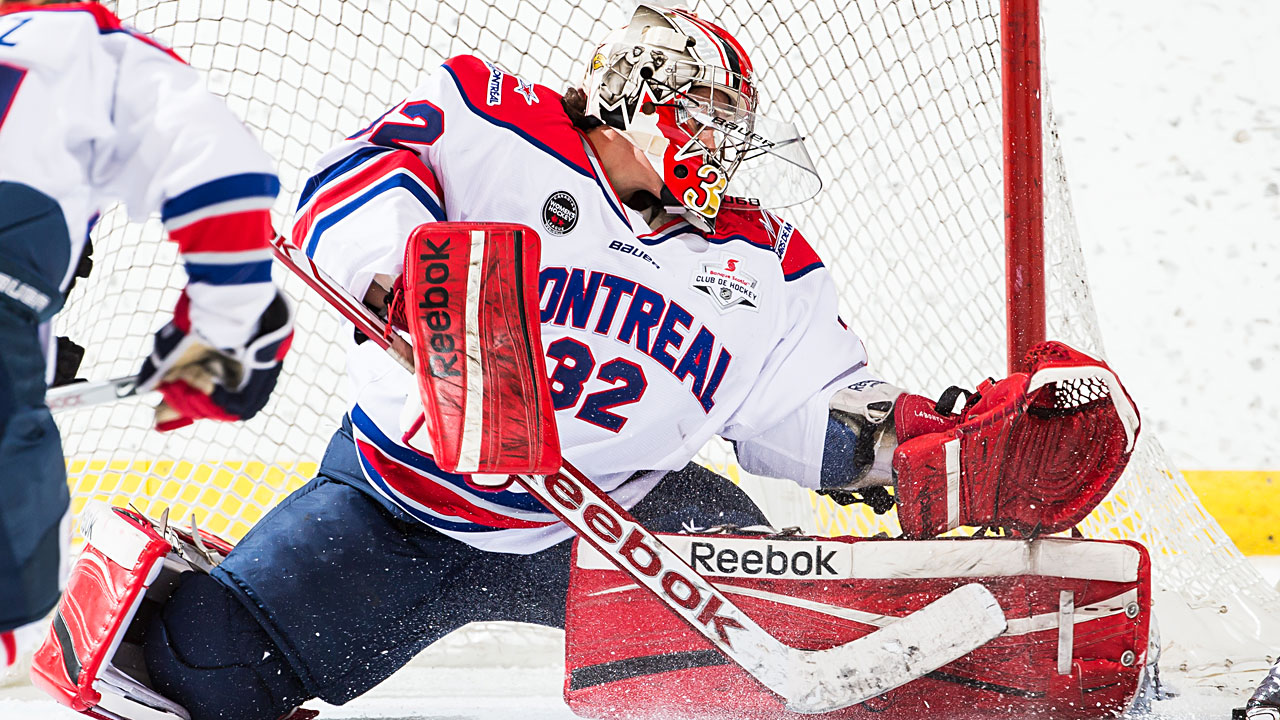 Charline Labonte of the Montreal (Dave Holland/CWHL)
Labonte is knows how dangerous the Inferno's offensive threats can be, like Johnston and Jenner, her fellow national team teammates. But she's not going to let that get in her head, either.
"I know their tendencies, I know their skills," Labonte said. "But I'm not gonna think about, 'Oh, Jenner likes to do this move on the breakaway'…If she pulls a new move, then I'm gonna be kinda like, 'what the?'
"Johnston can move the puck and she's really good, too. I have to be ready for absolutely everything with them."
Labonte also seems to enjoy pressure.
"Someone told me that once you take a matchup between Montreal and Calgary, it's just like a goalie's nightmare," she said. "And I said, actually it's a goalie's showcase. That's how I see it.
"Bring your best game, and it's gonna be me against [Inferno goalie Delayne] Brian."
As for all those shots the Inferno are planning?
"Yeah," Labonte said, smiling. "Bring it."
You can watch the Clarkson Cup Final live on Sportsnet at 4:00 p.m. ET on Sunday.