Midway through the season, not many teams feared the Anaheim Ducks. However, they've been one of the hottest teams in the league for several months now, going from far out of the playoffs to challenging the Los Angeles Kings for the Pacific Division title.
If we carve Ducks' season exactly in half, it conveniently splits into 36 games in 2015 and 36 in 2016. We know Anaheim's resurgence as a competitive team started long before the halfway mark, with their score-adjusted Corsi exploding positively in mid-November. Early in the year when Anaheim's top players weren't scoring, the team strategy had to shift more towards a focus on defence. They've maintained that style, but the scoring has come back in a big way, too.
Let's look at how the Ducks' top offensive players have performed in 2016.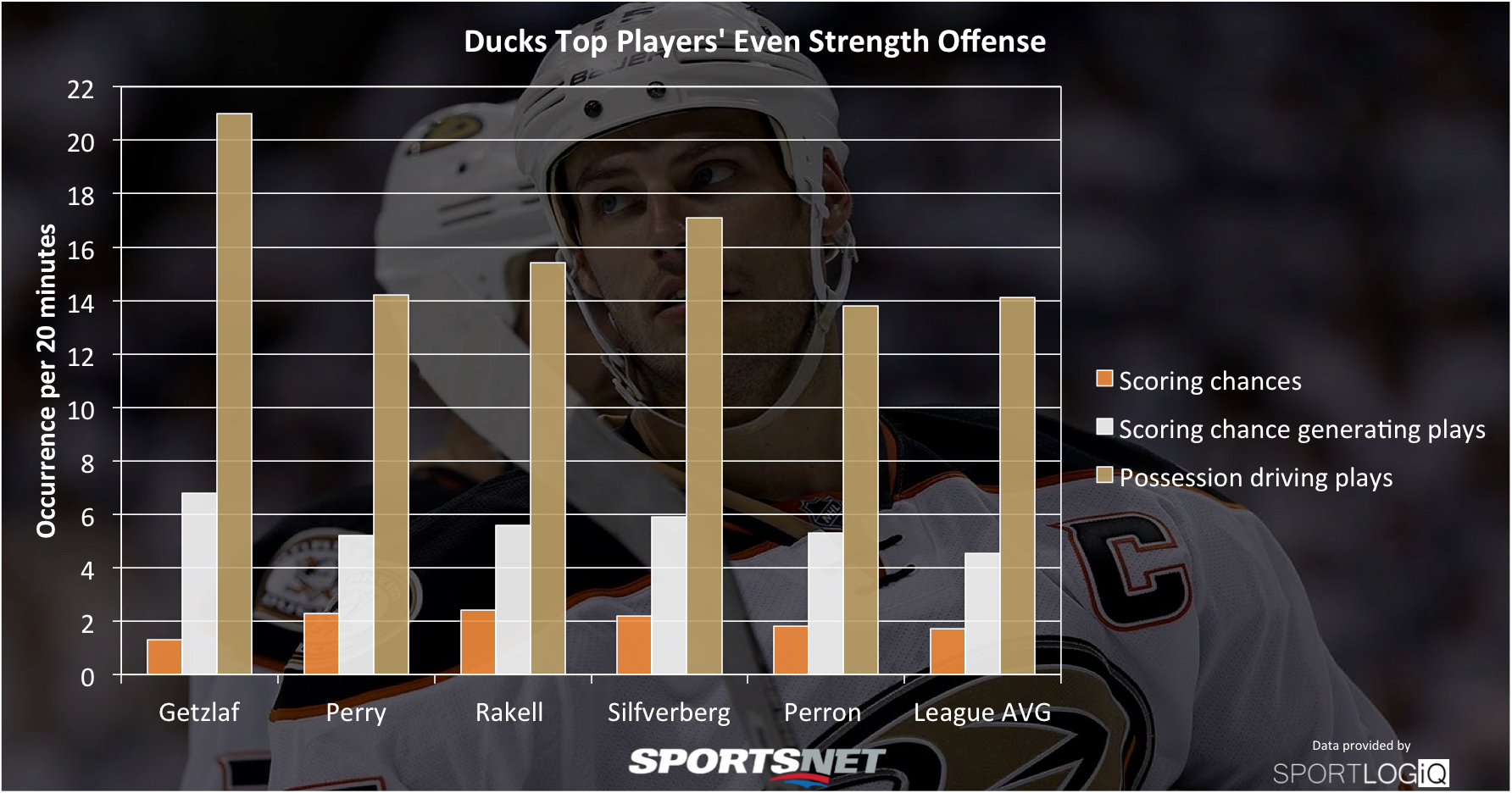 It shouldn't be surprising that all these players are above league average in creating scoring chances, but you can clearly see how important Ryan Getzlaf is to driving possession up the ice; he's among the elite forwards in the NHL. What is surprising is how dominant the unheralded Jakob Silfverberg has been. He's the second-best possession driver, second-best scoring chance generator, and tied for second in individual scoring chances on the team.
But those second half numbers don't tell you everything you need to know. Let's look at the first half numbers and see how each player differs from one half to the next.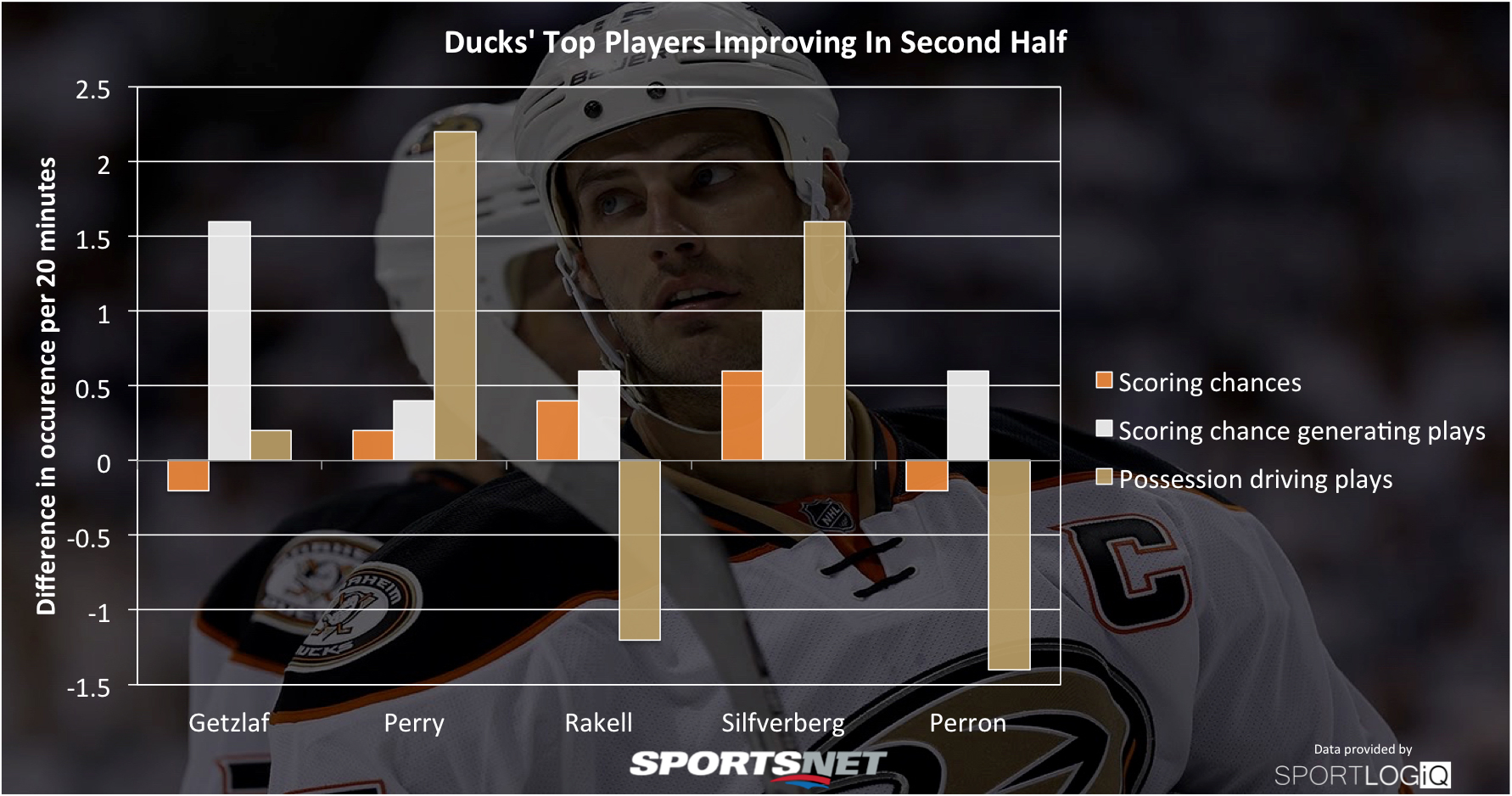 We can see that not every Duck has improved in each area between halves, but they have all improved in terms of scoring chance-generating plays, meaning Anaheim is moving the puck more effectively in the offensive zone and creating better opportunities.
Getzlaf is shooting less and passing more, which plays to his strengths. He's also making more than twice as many passes to the slot compared to earlier in the season. He completed just one per 20 minutes in 2015 and that's gone up to 2.2 in 2016, the highest mark in the NHL.
Anaheim's best shooters are all getting more shot attempts from the slot as well, with Corey Perry and Silfverberg improving in all areas.
David Perron has improved the least, but he also wasn't on the Ducks roster for the whole first half, so it's likely that his role changed significantly when he arrived.
If you take a step back and look at all the areas where the Ducks have improved, from shot attempt differentials, to becoming one of the NHL's most imposing forechecks, to one of the deepest defence cores in the NHL, to leading the entire league in both penalty killing and power play efficiency, where's the weakness on this club?
Anaheim's biggest problem is that it will likely have to go through the Kings in order to win. If they advance past that challenge, watch out.