COLUMBUS, Ohio — The answer to the Ottawa Senators coaching question could come from an unexpected place.
Their own backyard.
How about a candidate who is a former Senators captain, currently calls the region home and has an established track record of getting results in a way the NHL's 31st-place team could unquestionably use?
Brad Shaw is no stranger to the organization, either, after having been interviewed by general manager Pierre Dorion before Guy Boucher's hiring in 2016. Even though no similar overtures have yet been made during the current coaching search, it's only natural to look at the work Shaw is doing as an assistant with the Columbus Blue Jackets in these playoffs and see a potential fit for him in Ottawa.
"Shawzy's one of the most intelligent coaches I've been around," Blue Jackets head coach John Tortorella said Wednesday, between games in their second-round series with Boston. "Just a terrific teacher. Yeah, I can't get to his level sometimes as far as some of the things he sees.
"The greatest compliment I give him is he's probably one of the brightest guys that I've been around as far as hockey. How he sees it, how he breaks it down, how he transforms it and gives it to the players."
Those seem like ideal tools for an organization in the midst of a rebuild.
Adding to Shaw's bonafides is the fact his focus has primarily been on the defensive side of the game with two NHL teams where the blue line is viewed as the engine that's fuelled success: St. Louis and Columbus. His duties with the Blue Jackets this season also included overseeing the penalty kill, which finished tied with Tampa for best in the league at 85 per cent and has continued to be a strength during this playoff run.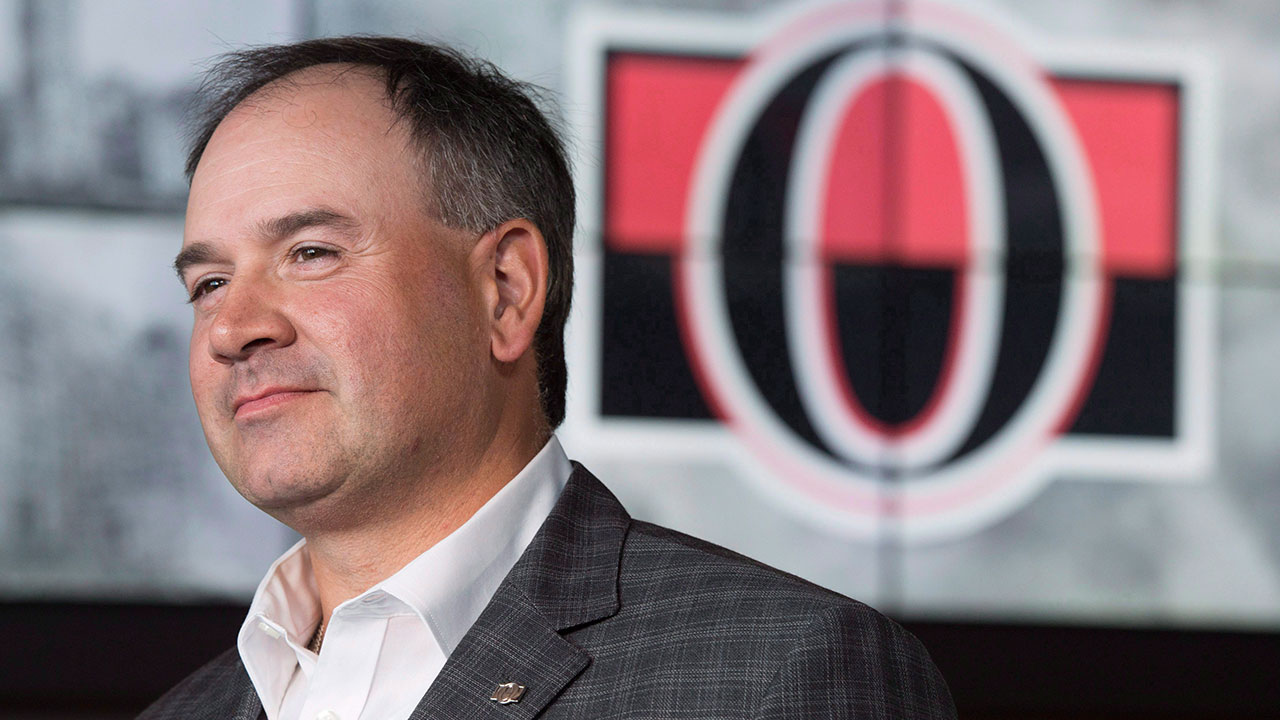 And, as much as Shaw's focus is on the here and now with a team leading the Bruins 2-1 in Round 2, the 55-year-old admits he'd love to take a crack at a head coaching job after 15 years on a NHL bench as an associate/assistant (plus a 40-game stint as interim coach of the New York Islanders more than a decade ago).
"I think when it goes that many years where you get bypassed, you tend to feel like you're a little bit outside that loop a little bit," he said this week. "It's just nice getting your name mentioned."
Shaw makes particular sense for Ottawa because the budget-conscious Senators aren't shopping in the high-rent district while looking for Boucher's replacement. They need to find value in an up-and-comer or someone who has been missed in past spins of the coaching carousel.
In addition to his experience and track record, Shaw comes with added intrinsic value after playing his junior hockey with the Ottawa 67's — winning the Memorial Cup in 1984 (alongside Bruce Cassidy, the current Bruins coach) — and later joining the expansion Senators, serving as their captain in 1993-94.
For 25 years he made his off-season home in Kanata, not far from the Canadian Tire Centre, and now spends his summers at a cottage about 35 minutes away.
What's probably kept him from getting a crack at an NHL head coaching job sooner is how long he's been an assistant. He last ran a bench during a three-year stint with the AHL's Cincinnati Mighty Ducks that ended in 2005, and again briefly the following season with the Islanders, when he replaced Steve Stirling on an interim basis.
"They're very different jobs," said Shaw.
Still, you don't need to search very far in the hockey world to find someone who believes he can do it. Shaw has a long list of admirers and there are growing whispers he's likely to join Marc Crawford, Jacques Martin, Troy Mann, D.J. Smith and Nate Leaman on the list of candidates for the Senators job.
An essential task for whoever takes that position will be developing Ottawa's defencemen, with 22-year-old Thomas Chabot having emerged as a potential cornerstone and 19-year-old Erik Brannstrom having been acquired as the jewel in the Mark Stone trade.
Here in Columbus they'd hate to see him go. He is viewed as the strongest tactician in their coach's room.
"We're very fortunate to have him on our staff," said Tortorella. "He has pretty unique insight as far as how he sees the game and I think it's very important for us."
It should come as no surprise that Shaw's biggest concern in recent days has been breaking down film and helping with in-series adjustments against the Bruins, rather than polishing up his resumé.
He doesn't make too much out of the fact that his name is now being mentioned more prominently in coaching rumours.
"Well, maybe. When you win," said Shaw. "It's great that we beat Tampa [in Round 1], now there's a little bit more focus on us. We're not a high-profile team and not a real big market. It's great to win.
"Everybody wants to bring in winners — not just players, but coaches and guys that have shown they can do it."