MONTREAL — It looked like Louis Domingue's first NHL start would be a nightmare when he let in two goals on his first four shots in under five minutes of play.
But the Arizona backup goalie stopped his next 16 shots and led the Coyotes to a 3-2 comeback victory over the Montreal Canadiens on Sunday afternoon.
"There was a lot of emotion in the first period," said Domingue, a native of St-Hyacinthe, Que., who got his first win with his parents in the Bell Centre seats. "There was a lot to take in.
"I was still on a cloud, but as the game went on, I settled down and the team started playing better."
The 22-year-old saw his first NHL action in relief of Mike Smith in the third period of a 7-2 loss in Ottawa on Saturday, shortly after he was called up from the AHL. He allowed two goals, but coach Dave Tippett opted to come back with him as the starter. It worked.
Now Dominque wants to show Tippett he's ready to make it a permanent stay in the NHL. The Coyotes traded backup Devan Dubnyk to Minnesota on Jan. 14, and sent Mike McKenna to AHL Portland, so there's a job open. Another prospect, Mark Visintin, is nursing a leg injury.
"I'm just trying to prove that I belong here, that I'm an NHL goalie and I can take over the job," said Domingue. "We have a job at stake, so I'm trying to grab the opportunity and make the most of it."
Lauri Korpikoski scored a pair of power play goals and Oliver Ekman-Larsson got the other for the Coyotes (18-26-3), who picked up only their second win of an eight-game road trip that ends Tuesday night in Columbus.
---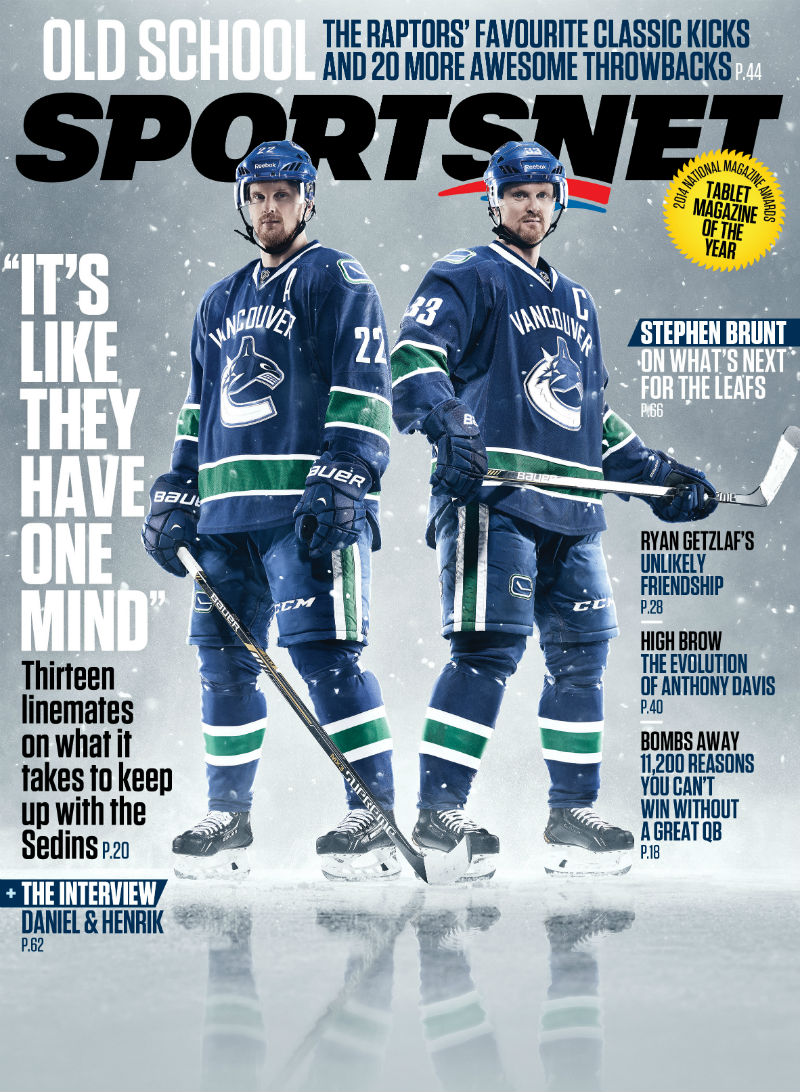 ATTENTION Rogers and Shaw customers. Already enjoying Sportsnet ONE? Now get access to digital editions of Sportsnet magazine at no extra cost.
---
Alex Galchenyuk scored two in the opening 4:55 of play for Montreal (32-14-3), which saw a five-game winning streak come to an end. It was the Canadiens' fourth defeat in the last 20 games.
The Canadiens had only themselves to blame, as they went flat after taking the early lead and then couldn't claw back.
"After getting the start we wanted, it was a difficult game," said Montreal coach Michel Therrien, whose squad was coming off a 1-0 overtime win over Washington on Saturday. "We just played an emotional game and our emotion today was not quite at the level we were looking for."
Shots in the opening period were 9-9, but Arizona ended up with the overall edge at 32-20. After Carey Price posted back to back shutouts, Montreal went with backup Dustin Tokarski.
It was the Coyotes second win in the last 10 games (2-6-2), with the other coming Thursday in Toronto.
It looked to be another rough outing when Galchenyuk cut to the inside and wired a wrist shot under the crossbar 1:15 into the game, and then put in a David Desharnais feed from the doorstep at 4:55.
The Coyotes took over in the second frame, outshooting Montreal 14-5, and got on the board when Korpikoski deflected a high point shot in from the slot. Video review showed his stick was not above crossbar height. It was the first goal allowed by Montreal since 10:05 of the second period against Dallas last Tuesday.
Ekman-Larsson tied it 31 seconds into the third when his shot from the left boards sneaked inside the near post.
"I'm sure he'd like to see that one again, but that's not why we lost the game," said Therrien.
Korpikoski struck on another power play 3:17 into the third when his attempt to pass across the crease went in off defenceman Alexei Emelin.
Montreal centre Lars Eller banged up his left leg when cross-checked into a goalpost by Brendan Shinnimin at 12:46 of the second frame, but the injury does not appear to be serious.
NOTES: Price's 29th shutout on Saturday moved him into a tie with Patrick Roy for fifth all time among Canadiens goalies. . . The Canadiens gave Sergei Gonchar and Michael Bournival a rest and dressed Mike Weaver and Gabriel Dumont. . . Mikkel Boedker, Joe Vitale and Martin Hazel remain sidelined with upper body issues for Arizona.