OTTAWA — Expansion, concussions and finances were just a few of the items NHL commissioner Gary Bettman discussed while in Ottawa on Sunday night.
Bettman was in town to watch Game 6 between the Ottawa Senators and Montreal Canadiens.
It appears there is nothing new on the expansion front, but Bettman was quick to point out that at this time there is no potential for relocation and he would like to see such speculation come to an end as no team is in danger of moving.
"Ultimately, it's up to the Board of Governors to decide if there's going to be expansion anywhere at any particular point and time and what the timetable is," said Bettman.
While Las Vegas, Quebec City and Seattle remain the front-runners for any possible expansion Bettman said it's quite possible another city could express its interest once a formal expansion process was announced.
---
STANLEY CUP PLAYOFFS: | Broadcast Schedule
Rogers NHL GameCentre LIVE | Stanley Cup Playoffs Fantasy Hockey
New Sportsnet app: iTunes | Google Play
---
It's believed an expansion fee would likely be in the US$500 million range.
"We're a long way from making a decision," said Bettman.
Bettman anticipates next year's salary cap to be around $71.5 million dependent on the strength on the Canadian dollar.
"The Canadian dollar has been fluctuating, during my term over 20 years, and my guess is it will continue to fluctuate," said Bettman.
The commissioner also touched on the concussion lawsuit launched by a number of retired players in connection with a newspaper article written by former player Mike Peluso.
"We believe that we've been appropriately active in terms of understanding the medicine and treatment and that's something we'll continue to work on," said Bettman. "We were the first sports league to begin to study concussions and their impact because the medical science has been far from certain over the years."
---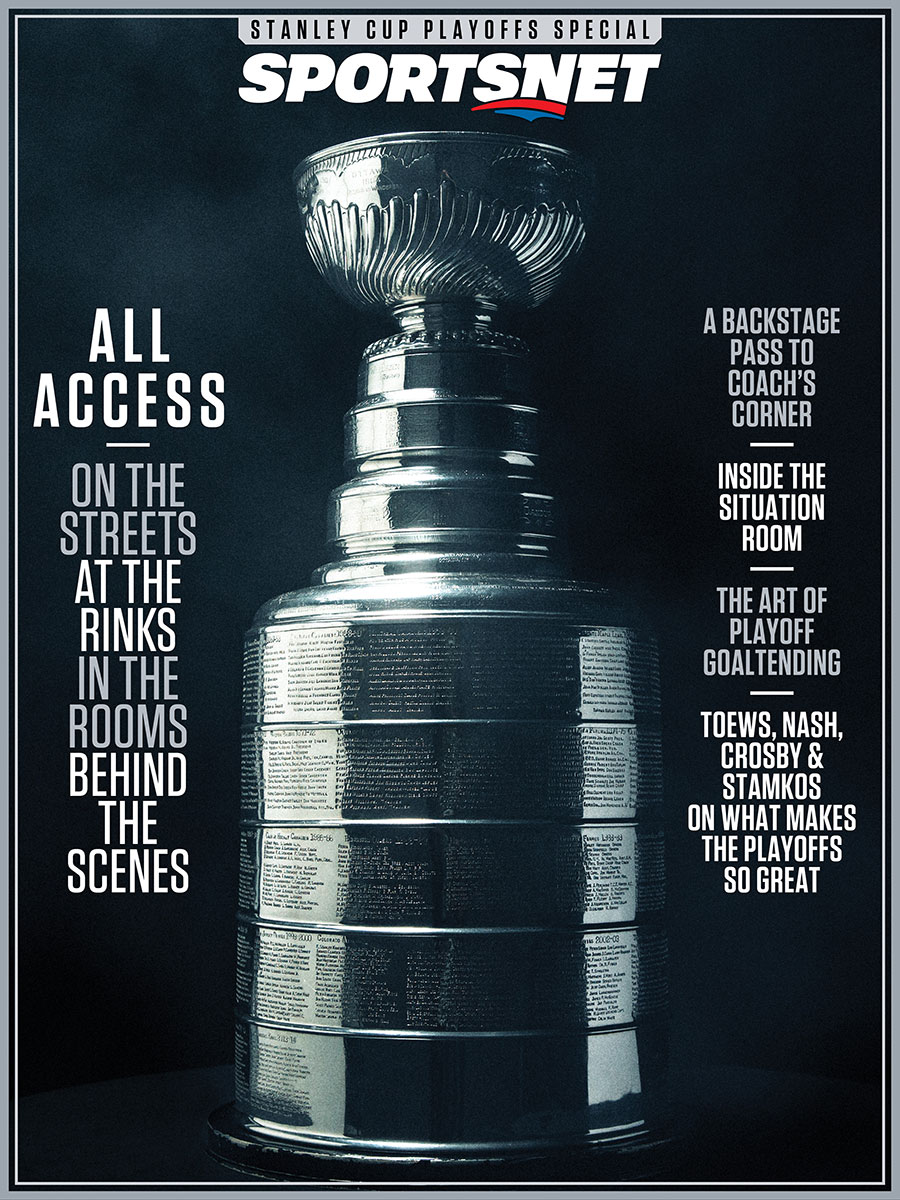 Sportsnet Magazine: An all-access pass to the Stanley Cup Playoffs, including a behind-the-scenes look at Coach's Corner and exclusive camera angles in Montreal. Download it right now on your iOS or Android device, free to Sportsnet ONE subscribers.
---

Bettman pointed out a number of initiatives taken by the league and said they will continue to take the issue seriously and "this is something we are focused on."
He believes teams are following the protocol for potential head injuries and says if anyone believes a team has failed to follow protocol it would be looked into by the league.
Bettman said the league has an interest in hosting an outdoor game in Ottawa, but at this time there is no timeline in place for such an event.
The commissioner, who was late arriving to Canadian Tire Centre, joked that he would fully support a downtown arena that would be much closer to Ottawa's airport. The Senators have made a formal proposal to the National Capital Commission to build a new arena closer to the downtown core. The Senators project one of four proposals being considered.
Notes: No decision has been made on potential locations for training camps for the World Cup at this time… Despite the popularity of the website CapGeek.com Bettman said there are no plans for the league to create such a site. "We've heard from the media on this, but we've heard very little from fans on it," said Bettman. "The fact of the matter is we're not interested in being the public say on what players are making."