In the first season of his new coach's tenure, the young centre is finally becoming the elite player the Maple Leafs thought they were drafting
By Arden Zwelling in Toronto
Photography by Christopher Wahl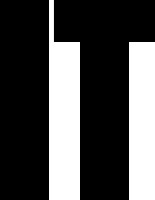 was late this past May, and in New York and Anaheim the NHL conference finals were being decided with a pair of game sevens. In Toronto, the Air Canada Centre ice was long melted away, just as it has been during 10 of the last 11 Stanley Cup Playoffs. In the busy offices above that ice, personnel came and went as Maple Leafs president Brendan Shanahan executed a near-total gutting of the club's front office and hockey staff. In London, Ont., Nazem Kadri was at home—like, home home, where he was born 25 years ago. In his sweatpants pocket there was a phone. And that phone began emitting rings and continued until Kadri answered. "Hi, Nazem," came a voice on the other end. "This is Mike Babcock."
The 52-year-old head coach of the Toronto Maple Leafs, a bronze-haired workaholic who parallels Sean Penn in both looks and brooding intensity, was the centrepiece of Shanahan's copious off-season manoeuvring, a universally esteemed hockey lifer with a well-earned reputation for getting the most out of his players and, more importantly, winning. He'd been brought to Toronto not just to be paid unlike any other hockey coach in the world, but also to oversee the on-ice revolution of the Maple Leafs, a long-suffering club that under Shanahan had finally conceded the inevitable and committed to a thorough rebuild. Babcock was to cultivate and guide the young talent on which the future of the club would be built (much of it not yet in-house, but coming in drafts), including young defencemen Morgan Rielly and Jake Gardiner, future star William Nylander, and, perhaps the one longtime Leaf who may still be around when this team is eventually good again: the enigmatic Kadri.
"I expect you to be one of my guys," Babcock told Kadri over the phone. "I expect you to be an elite player. I expect you to train hard and to lead by example. I expect you to set an example for kids coming into this organization. I want them to be able to look at you and say, 'That's a pro; that guy does it right every single day.'" No coach had ever talked to him like this. "It's going to be hard. You're going to have off-days; days when you don't feel good," Babcock continued. "But you've gotta be able to push through it. That's part of being a professional."
That phone call laid the foundation for one of the bright spots in this almost-procedural Maple Leafs season, which was budgeted as a losing one before it even started—Kadri's emergence as a true No. 1 centre in the NHL. The 25-year-old with Lebanese roots but a distinctly Canadian upbringing, who was chastised by past Leafs coaches (he's had four of them in five seasons) for being out of shape and lacking focus, has bought in wholeheartedly to the Babcock philosophy of everyday effort, hard work and personal responsibility. Kadri listened intently to Babcock's ethos on the phone that day and then met with his new coach in Toronto weeks later to have it reinforced and discuss the tangible changes—on-ice and off—Babcock wanted him to make. Kadri was going to be given a one-year show-us-what-you've-got contract, and he was going to be challenged: challenged to prove the Maple Leafs wrong ("He gets to come in, have a heck of a year, and put the screws to us," Babcock famously said); challenged to right his career; challenged to turn around his floundering development and fulfill the elite potential that made him a No. 7–overall pick not that long ago. "To be able to have those conversations and talk about how he wants me to lead this team and be an example—that type of stuff motivates you and inspires you," Kadri says. "It's like, this guy believes in me. He trusts me. He's given me all of this responsibility. I don't want to let him down."
To understand just why Kadri needed to retake control of his hockey life you don't have to go back very far. Last March, in the midst of a lost season played by most of the Maple Leafs with one foot out the door, Kadri was almost half an hour late for a Sunday-morning team meeting and practice. Now, hockey players are real people, and sometimes real people are late for things ("I just slept in; that was really the reason," Kadri said at the time). But what was exceptional about this instance of tardiness was that the Maple Leafs suspended Kadri for three games, and Shanahan held a rare meeting with the press, saying: "There's more to this, obviously—if this were just the case of Nazem being late for a meeting one time, you could probably sweep this under the rug. It's time for him to start making better decisions. There's a history here."
Meanwhile, then–Maple Leafs head coach Peter Horachek directly compared the situation to one he faced during his time on the Nashville Predators coaching staff in 2012, when two players were suspended for a playoff game after being spotted carrying on late into the night at a Scottsdale, Ariz., bar, in direct violation of team curfew. There were a lot of cryptic statements made with many lines to be read between, and it never was publicly revealed just what off-ice decision making had gotten Kadri in such hot water with the team. To this day he won't elaborate on the finer points, but he also won't hesitate to admit that changes in his habits and personal life were required. "There were a lot of unnecessary things going on—it was rough," Kadri says. "At the time it was like, 'I'm not going down a good road.'"
That sleep-in and that suspension and that public reprimanding by his team were the culmination of a lot of different factors. The Leafs were awful and their season was a complete write-off, which Kadri says made it difficult for him to stay motivated and focused on hockey. There were also significant differences between Kadri and the coaching staff and front office, which had festered for years and finally were coming to a head. Practically that entire Maple Leafs administration is now gone, but their public lamenting of Kadri's work ethic, conditioning and at times one-dimensional game ("I never felt that Nazem ever listened to me," said former Maple Leafs coach Ron Wilson last year) is a good place to start when looking for their side of the story. Kadri saw it another way. "I think support was a bit of an issue," Kadri says. "It sucks. You just feel like you're kind of the lone wolf and you've gotta do things by yourself. Which isn't a good feeling."
Kadri says certain members of those coaching staffs and front offices didn't truly back him, or even want him to see positive results at all. "You've definitely gotta watch out in this game—some people definitely don't want the best for you. Usually that's more outside the team and outside the organization," Kadri says. "I always felt support from the dressing room; I've got some real tight friends in there. That's one thing that helped me get through not feeling the support from management and coaching staffs."
It's evident that there were some very serious issues at hand, and that those troubles bled over to Kadri's production on the ice. While advanced statistics have generally favoured Kadri, and his ice time has steadily climbed since 2011, he's only hit 20 goals and 50 points once, in 2013–14, which is a rate of production one would expect a player armed with his offensive vision, deft stickhandling and quick shot to reach consistently. In the lockout-shortened 2012–13 campaign, he scored 18 goals and 44 points in just 48 games, which is likely a truer reflection of his talent and potential. But last season he finished with the same number of goals and five fewer points, while playing 25 more games. On the ice, off the ice—not much went Kadri's way. "I wish I could go back and do everything differently. It wasn't a year where I did a lot of things right," Kadri says. "Especially the way the year ended. It was tough to get motivated. It was hard to come to the rink every day. You're struggling, you're losing games, you're coming into games knowing that you're going to lose. It was just a tough position to be in. It's hard to deal with."
For the first time in a long time, Kadri decided to stay in London for the off-season, where he could spend time with his family and recalibrate his life away from the pressures and distractions of Toronto. "I love Toronto; I love the city. But sometimes you need a break. You feel like you're being watched all the time," Kadri says. "My parents and my siblings were great for me. I needed someone to talk to when things weren't going well.
I needed to vent to someone without being in front of the camera. They gave me a lot of advice and helped keep me grounded."
After Babcock's phone call, Kadri got in touch with Spero Mantzavrakos, a former London Knights strength and conditioning coach who now runs a private training business in London. Kadri had normally done his off-season fitness work in Toronto, but since it was a priority that his summer occur outside the 416 area code, the pair trained together five days a week out of Next Level Training Corp in London, working intensely on increasing Kadri's lower-body strength, speed and agility. Making Kadri's first few strides as explosive as possible was a particular focus, and you can see the results when he drives his legs through opposition stickwork this season, drawing 2.48 penalties per 60 minutes of ice time through the end of December, good for third in the NHL among players with more than 30 games played.
The added lower-body strength has also helped Kadri stay strong on the puck, and driven his possession numbers up from previous years. This plays perfectly into Babcock's preferred offensive system, which has players carrying the puck into the offensive zone more frequently rather than dumping and chasing. Meanwhile, the upper-body work Mantzavrakos and Kadri did in the summer has helped the Leafs' first-line centre stay big and strong on draws, bringing his faceoff-win percentage up over 50 for the first time in his career. And that's not to mention the extra ice time Kadri has been seeing under Babcock, averaging more than 18 minutes a night through December, his highest rate as an NHLer. "And they're hard minutes, too," Kadri says. "In this system, the centreman's responsible for a lot of things. You have to be able to skate. You're in the middle of the ice the majority of the time, so you've got to be a guy who's pretty much skating for the entire game. The lower-body strength has helped a lot with that, just being able to hold guys off."
The irony of it all is that Kadri playing the best hockey of his life has coincided with a string of almost incomprehensible bad luck. While Kadri was averaging 3.4 shots per game through the end of December, good for 11th in the NHL, he was also averaging just 0.18 goals per game, by far the lowest rate of anyone who takes that many shots. He was the only player in the league with more than 102 shots and fewer than nine goals (he had six markers on 113 shots) despite being among the top 20 players in the NHL in scoring chances per 60 minutes played.
The puck just wasn't going in. After scoring his first goal in Toronto's fourth game of the season, Kadri went 15 straight without another one, despite putting 60 shots on net. This can be exceptionally frustrating stuff for an offensively gifted player like Kadri—a No. 1 centre playing more minutes than any other forward on his team, who reached the NHL thanks to his dangerous scoring touch. "The offence hasn't come for him in the way he'd like. But you have to just keep grinding away," Babcock says. "If you want to be a one-two centre on a really good team, you've got to be able to outplay the best guys each and every night. And you've got to find ways to help your team win. It's simple."
If only. It would be impossible for Kadri not to be bothered by his difficulty to score ("It was almost unbelievable how that was happening," he says) and even his linemates have been reticent to tease him about it. (Winger Leo Komarov put it plainly: "We don't make fun of those things.") But there is an argument to be made that the scoring lapse couldn't have come at a better time. It's almost as if it were designed by the hockey gods themselves—a true test of Kadri's increased maturity, of his patience, and of his commitment to the way Babcock has instructed him to play. If Kadri is really going to transform himself into what he and Babcock call a "200-foot centre," the type of forward who creates offensive chances and then drives his legs to work back and shut down the opposition defensively, this may be just the kind of adversity he needs. Like Kadri says, if this had happened to him when he was younger and more prone to hanging high in his own zone waiting for outlet passes, it could have completely unravelled his game. "Oh yeah, absolutely I would've started to cheat for offence, trying to get those goals," Kadri says. "And maybe I would've gotten them, who's to say? But now I'm trying to be a more complete player. I don't want to go out there and be a liability."
Instead, the opposite has happened. His response to the drought has been to stick to the fundamentals and work ethic that Babcock has been preaching, and Babcock's response has been to reward Kadri with more ice time, more opportunities in high-leverage situations, and more responsibility. Power-play minutes; extensive ice time late in close games—Babcock is showing Kadri that he trusts him to perform in those situations, and Kadri is doing everything he can to prove his coach right. "That's stuff that wouldn't have happened for me years ago," Kadri says. "I never would have sniffed a defensive-zone situation."
In an interesting way, Kadri's offensive deficiency has led to him playing the strongest, most engaged hockey of his career, to the point that Babcock now calls him the best forward on his team. Throughout the season Kadri has been in Babcock's office nearly every day, talking to his coach about everything from hockey to dealing with the media to family life. Babcock didn't know much about Kadri as a person when he came to Toronto, but he did know Kadri as a competitor from his time coaching Detroit, and says his pupil is "a way better player than I expected." Which is actually a good summation of Babcock's core message to his centre­—be better. "He's been real strong, he's really working hard at trying to do what we ask him to," Babcock says. "He's practising way harder; he's better in the weight room; he's a better citizen. He's just better. A better human being."
Of course, Kadri's evolution is still in its early stages. Babcock describes his young centre as being "on mile 25 of a 100-mile journey," which is perhaps a reference to Kadri's age but more likely just a nicer way of saying Kadri could be four times better than he is today. The process will continue through the end of this season and perhaps for years to come, until Shanahan's Great Maple Leafs Rebuild is complete and the team is ready—they hope—to challenge for a Stanley Cup. They also hope by that point Kadri is everything Babcock told him he could be during that phone call last spring—an elite player, a leader, an example of professionalism for young players entering the organization.
And yet, who knows—it could all fall apart. Kadri is only eight months removed from a season when nothing at all went right, with much of it being his own fault. But there is a reason Kadri is trying to reform himself, a reason he's working harder than he ever has to regain control of his career. And a reason to believe he really is committed to change. Nazem Kadri doesn't want to live with any more regrets. "When it came to my career, guys always told me, 'Just enjoy it. Make the most of it. Because it's going to be gone so quick.' And I always put that on the back burner. I never really believed it," Kadri says. "But now a few years have passed, and it's like—it feels like it was 2009 yesterday, you know? You've got to enjoy the moment. You've got to give your best. You don't want to look back at the end of your career and be like, 'Well, I could've done more.'"
This story originally appeared in Sportsnet magazine's Overly Confident Predictions Issue.