Former Ottawa Senators defenceman Brendan Bell was on the phone raving about Brady Tkachuk when the subject of recklessness was raised.
Minutes later, the news was released: Tkachuk, the Senators red hot rookie, is going to be sidelined for about a month after tearing a ligament in his left leg as the result of crashing into the end boards following a hit on the Dallas Stars' Blake Comeau Monday. After the first period hit, Tkachuk grimaced, was face down on the ice for a moment, but returned to the bench, rubbing his leg while a trainer checked on him. Tkachuk remained in the game, played 14:30 minutes and scored the deciding goal in a 4-1 Senators win.
"He went right over top of him (Comeau) and took the brunt of the impact," says Bell, who worked the game as a radio analyst on the pre and post-game shows. "Hopefully he can rein that in a bit. And I am sure the management and coaching staff will be telling him, we don't need you doing that.
"But at the same time, he's young and he's full of spunk. And you have to let him go to a certain extent."
To say that Tkachuk, who turned 19 last month, has taken Ottawa and the NHL by storm in his early games is an understatement. As gales go, he is like a hurricane – leaving a path of destruction in his wake.
In just four NHL games, Tkachuk has left a mark, including, clearly, on his own body. He has three three goals, three assists, four penalty minutes, while exhibiting fear of no man. Tkachuk doesn't just go to the net, he plants himself there, refusing to yield to cross check or elbow.
He also gives as good as he gets. After scoring a goal and adding an assist in a loss to the Philadelphia Flyers last week, he went looking for a fight, ending up with a roughing penalty against Scott Laughton, who was also sent off.
"He wanted that Gordie Howe hat trick," Bell says. "It's awesome. I'm not a big proponent of fighting, but he's old school. He doesn't give a sh–."
The son and brother of NHLers, Tkachuk is an old soul of a teen, who could have thrived in the NHL of the 1950s and '60s when dinosaurs roamed the rinks. Tkachuck would have fit in among the Plagers or the Sutters, families where the kid brother learned how to take hits and pucks to the face.
When father Keith was playing for the St. Louis Blues, Brady and his older brother Matthew would often fight in the team's dressing room, and in the players' wives lounge.
"We weren't afraid to fight, but we were always playing again five minutes later," Brady Tkachuk has said about the big brother he admires, a hard-nosed forward for the Calgary Flames.
"Matthew didn't take any shortcuts with him and that helped Brady," Keith said at the 2018 draft, where Brady was selected fourth overall by the Senators after being groomed by Boston University and the US National Program.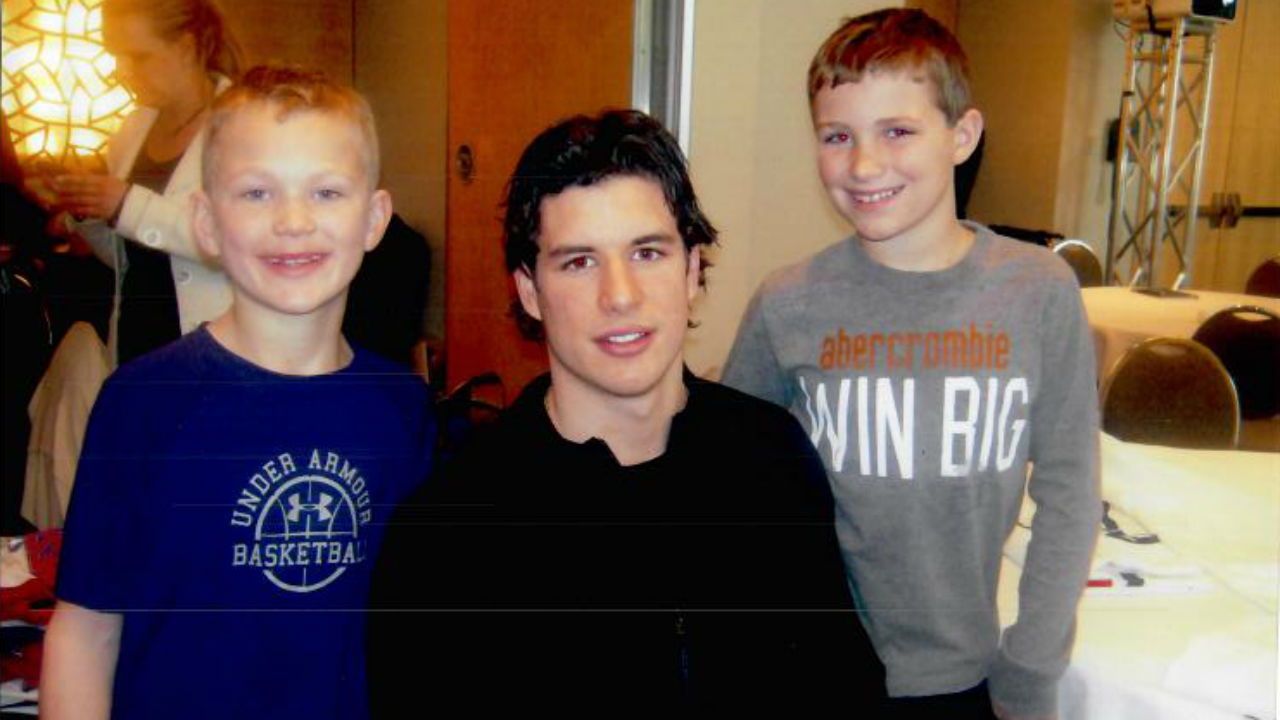 Already physically eclipsing Matthew, Brady is 6-foot-3 and 200 pounds, seems even bigger, and soon will be. Which is scary. Now, though, he has to sit a month, which will hurt his progress.
Senators head coach Guy Boucher said as much on Wednesday, when he spoke about the pace of the game growing as the schedule advances into November.
"It's a tough one for him," Boucher said. "And a tough one for us, he was definitely a part of our identity and was doing really well."
Tkachuk had found early chemistry on a line with centre Chris Tierney and winger Mark Stone, who has taken Tkachuk under his wing and into his Westboro home. Against the Stars, that line was buzzing. Tkachuk had four hits and five shots on goal, to lead the team.
The Senators have had difficulty drafting impact forwards, and it looks like they have finally hit a home run with Tkachuk. Between 2011 and 2017, the Senators picked the following forwards in Round 1: Mika Zibanejad, Stefan Noesen, Matt Puempel, Curtis Lazar, Colin White, Logan Brown and Shane Bowers.
Only White is currently on the Senators NHL roster. Brown is the only other forward of that selected group still in the organization.
And then along came Tkachuk, not everyone's idea of the best pick when Filip Zadina was available, falling to the Detroit Red Wings at sixth overall. That comparison will play out over time, but Zadina is currently with the AHL Grand Rapids, and the Senators could not be happier with getting Tkachuk.
Except for this leg injury. And the groin injury in pre-season that kept him out of Ottawa's first two games of the season.
No surgery is required for the ligament tear, and Tkachuk is expected to make a full recovery, to get on with the business of bringing his unique skill set to a rebuilding hockey club.
Though it's early days, Tkachuk has the potential to be a player the Senators have not had in their modern history (1992-2018), a big, mean forward with a scoring touch. Ottawa native Bell concurs with that assessment.
"Not just a young player, the Senators have never had a 30-year-old who plays like this," Bell says.
Marian Hossa was big, strong, fast and could score, but didn't have as much grit. Mike Fisher had a mean streak, but not the scoring touch.
"For a guy his size, he moves so well, but he also does the things that coaches usually have to drill into kids – going to the net, finishing every check, being fast on the forecheck," Bell says. "To go with that, he has the skill to score goals. Ugly and nice ones. I don't know that I thought he'd be this good within three years."
A former captain of the OHL Ottawa 67's, Bell sees captain potential in Tkachuk, because of the intangibles he brings, while cautioning that he has played just four games and "we can't get ahead of ourselves."
Brief sample size though it was, Tkachuk was clearly having a ball in his first week in the NHL, bobbing his head to arena music during stoppages in play. Comfortable in his own skin, whether goofing off or closing in on a massive hit.
He will be back, and bruising again.
"When you're agitating people and they're rattled, you're definitely doing your job," Tkachuk said, around the time of the draft. "Matthew and I pride ourselves on that."