When the Toronto Maple Leafs traded James Reimer to the San Jose Sharks, I was hanging out with Reimer superfan and Sportsnet contributor Steve Dangle, and it's fair to say that we were both puzzled with the return.
A backup goalie, a depth forward, and a fourth-round pick for a netminder that has been among the best in the league for most of the year despite battling injuries?
Up until very recently, Reimer was one of only four goaltenders this season with a save percentage above 80% in the inner-slot area of the ice, where league-average save percentage is 75.4%. Here are the league-average save percentages by zone in the NHL:

Those other goaltenders are Braden Holtby, Cory Schneider, and Marc-Andre Fleury. That's an elite class Reimer found himself in, but it began to fall apart in February.
As of February 5th, Reimer was still among the league's elite goalies, especially in the inner-slot area. Let's take a look at his save percentages by zone: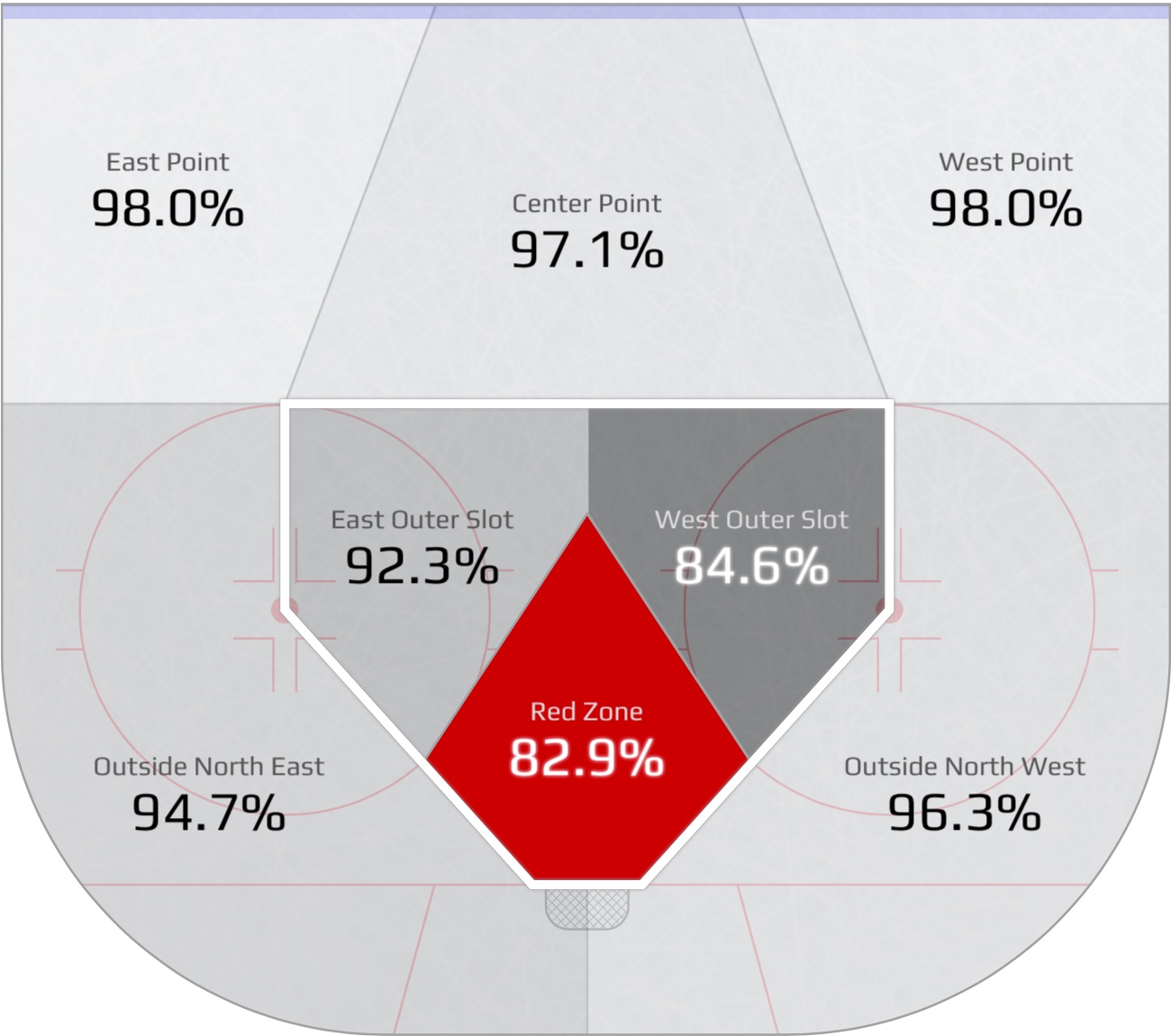 Reimer was above league average in stopping shots from six of eight different areas — an accomplishment that only Schneider equaled, and only Holtby bettered — and his save percentage in the red zone, or high-danger area, was stellar.
However, in his six appearances since then, Reimer has dropped his save percentage on the season from 93.2% to 91.8%, and has allowed 28% of his total goals against.
Looking at the 27-year-old's save percentage over that time, it gets ugly: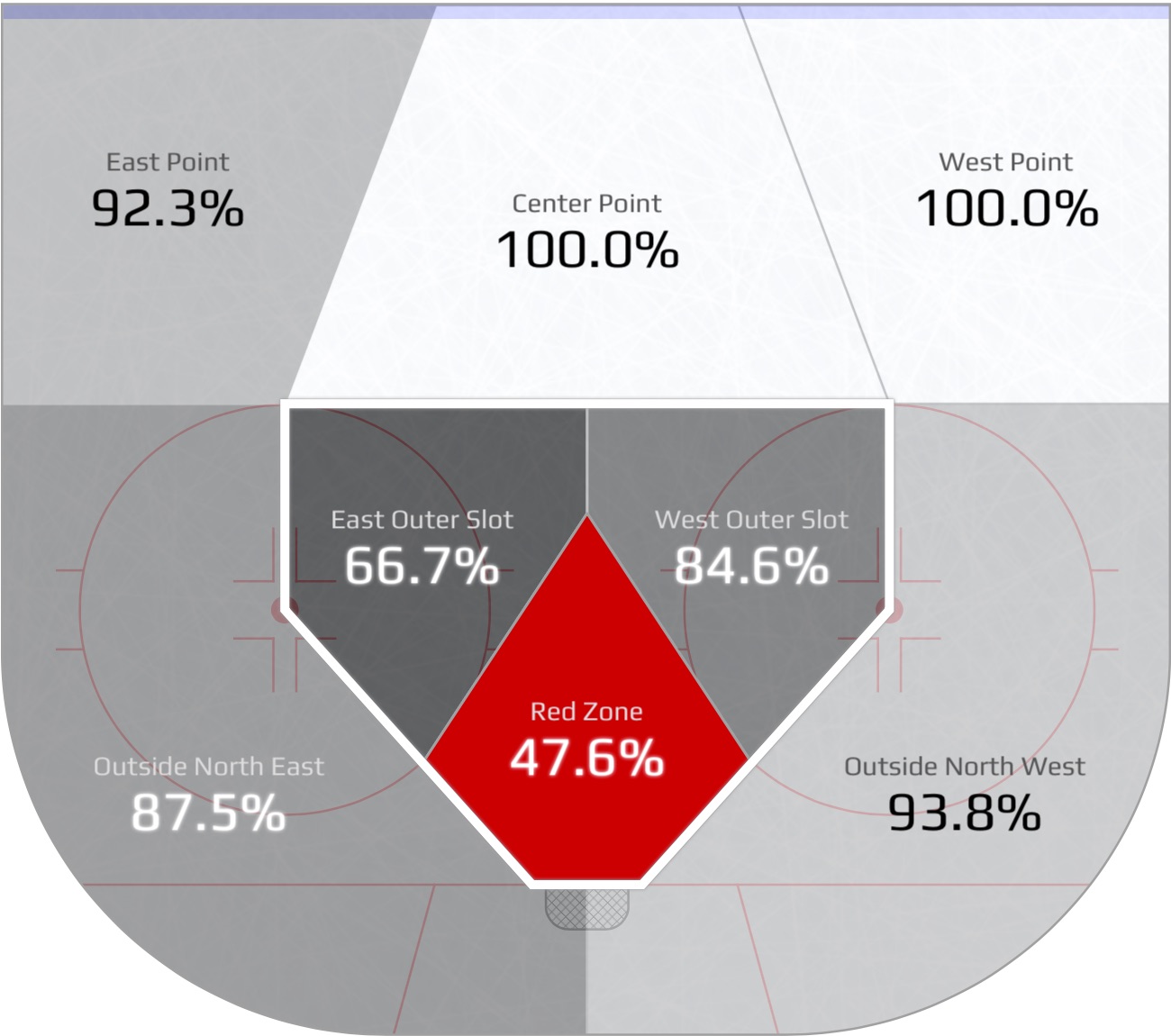 Reimer's two strongest areas of play in the slot have been obliterated, with his high-danger save percentage nearly cleaved in half. It's important to note that this level of performance from Reimer would be almost impossible to keep up because he is at the very least a league average goalie, but this could not have helped his trade value right before the deadline.
It's possible that there is some regression to true talent involved in Reimer's recent struggles as he is still above league average in the high-danger zone, sitting at 77.8%, above Martin Jones' 76.4%, and far above Jonathan Bernier's 67.8%.
Despite his struggles, Reimer remained the best goaltender on the Maple Leafs by far, and is likely the best goaltending option on the Sharks as well, provided that he is just mired in a short-term cold streak.
The Sharks obscenely overpaid the Maple Leafs for Roman Polak and Nick Spaling, but those trades may balance out if Reimer can get back to his previous dominance in time for the playoffs.