If you thought Brian Elliott's new goal pads went a bit overboard with the colour blue, there's good reason.
On Saturday night, the St. Louis Blues are hosting Goalie's Night when they will honour some of the great netminders of their past. Curtis Joseph, Mike Liut, Grant Fuhr, Martin Brodeur, Elliott and Jake Allen will attend the event.
With this retro mask, Elliott is honouring Blues alumnus CuJo by creating a new mask that harkens back to the early 90's when Joseph was a wall for a Blues team that gave up a lot of shots.
Joseph played with the Blues from 1989-90 until 1994-95.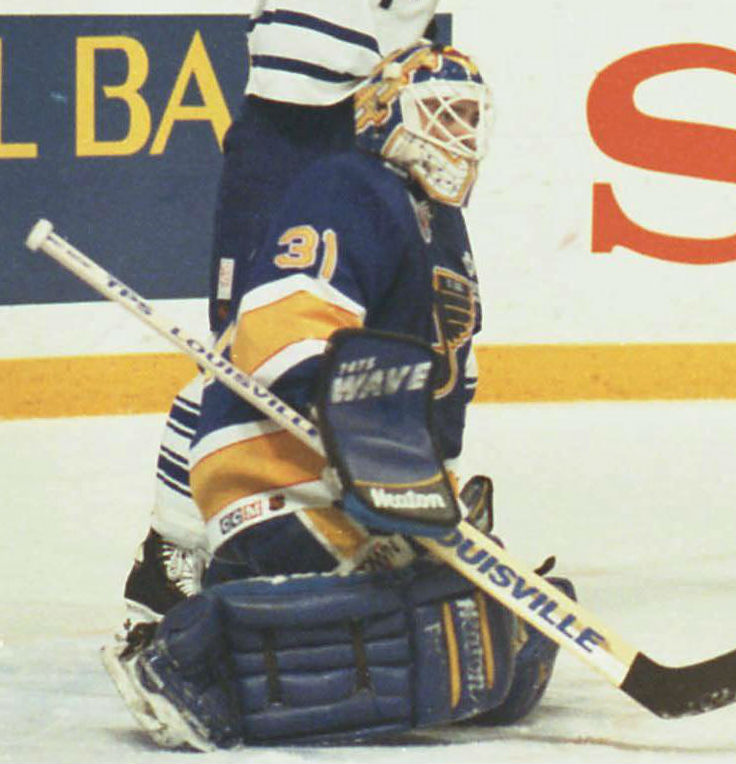 Here's Elliott from last week in all his blue man glory. On Saturday, you won't be able to tell the difference between him and the former Blues dynamo.
"His mask when he was first here, with the two trumpets on top and the blue notes on the chin with the music sheet, it always stuck out in my head as a kid," Elliott told the Blues' website. "The rabid dog is his signature, so I didn't want to copy that one, but I wanted to pay tribute to him because I idolized him, and it looks cool, too."
The artist behind the retro mask is David Arrigo whose website can be found here.