Zdeno Chara isn't just coming back for a 21st NHL season at age 41.
The Boston Bruins are giving him a sizeable raise to do it.
Chara's new contract calls for $5 million in salary next season and includes an easily achievable $1.25-million bonus if he plays 10 games, according to a source. The Bruins captain can earn an additional $250,000 bonus if the team qualifies for the playoffs in 2018-19 and another $250,000 if it wins the Stanley Cup.
All told, the deal could be worth as much as $6.75-million – a nice bump given that he'll take home $4 million this season as part of a back-diving, seven-year contract he signed in October 2010.
Chara is the NHL's second-oldest player behind Minnesota's Matt Cullen and has seven goals and 23 points in 68 games this season.
The Slovak sits seventh all-time in games played by a member of the Bruins (888) and is third in points by a Boston defenceman (452), trailing only Hall of Famers Ray Bourque and Bobby Orr.
March 28, 2018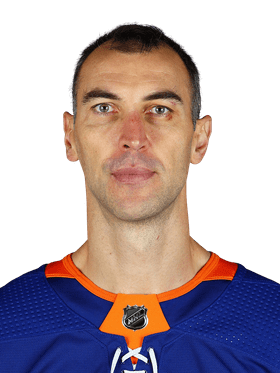 ---
SIGNED BY
Boston Bruins
CONTRACT TYPE
Contract Extension
SALARY CAP HIT
$5 million