It's February, which means it's time to start speculating about a Tyler Myers trade.
Talks between the first-place Anaheim Ducks and the last-place Buffalo Sabres regarding the defenceman have "intensified," according to TVA Sports' Renaud Lavoie, who tweeted the following Friday morning:
Often a subject of trade chatter, Myers is the Sabres No. 1 defenceman in terms of minutes (25:10) and points (11). He leads the club in both power-play and penalty-killing time. And at 25 years old, his best years are likely still ahead of him.
Ducks general manager Bob Murray is eager to win now and has spoken about his desire to upgrade his defence and special teams. Myers fits the bill, so to speak.
Sportsnet's Nick Kypreos reported that scoring winger Matt Beleskey could be used as a trade chip for Anaheim.
---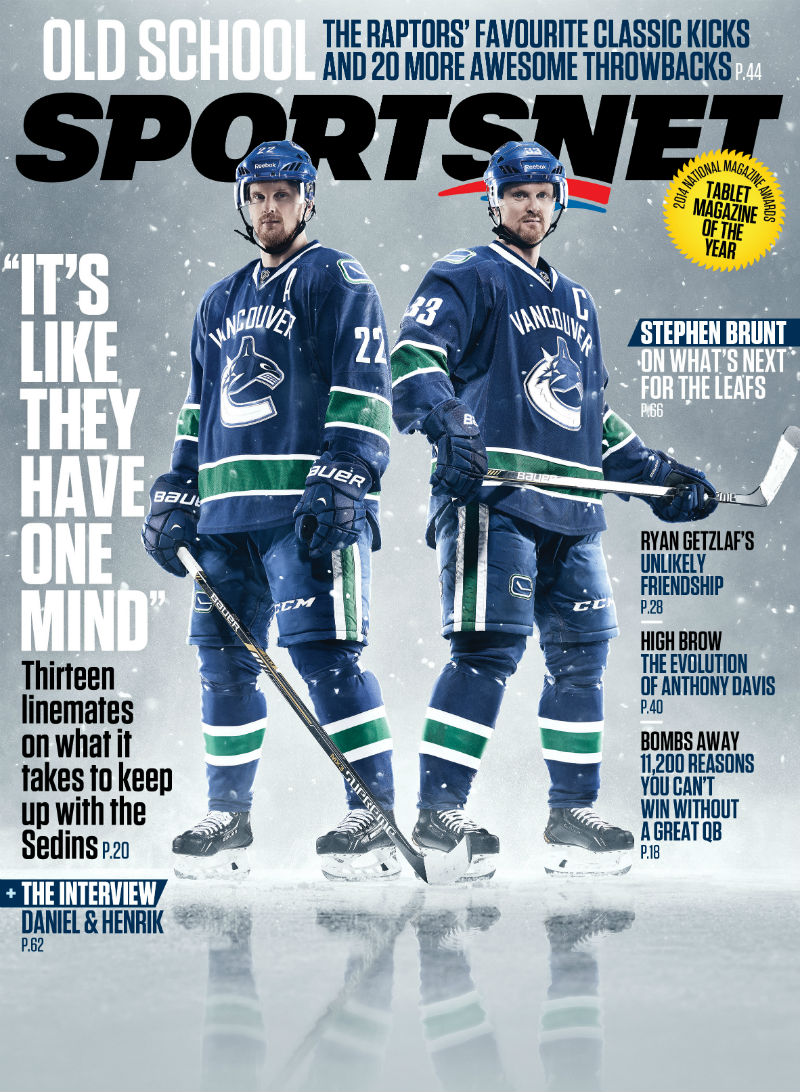 ATTENTION Rogers and Shaw customers.
Already enjoying Sportsnet ONE? Now
get access
to digital editions of Sportsnet magazine at no extra cost.
---
"We've got some guys who could be very beneficial to some playoff teams," Sabres coach Ted Nolan told The Buffalo News Tuesday. "Maybe somebody will see you and want you. If not, make us want you."
Myers inked a seven-year, $38.5-million contract extension in 2011. This season and next he'll make $5 million annually, followed by salaries of $4 million, $3.5 million and $3 million.
"He's one of the bright spots on this team," Nolan told the News. "When you go through a rebuilding and restocking of the organization, some of the pieces you keep and you surround them. Tyler Myers is one of those guys you build your team around."
Myers has become accustomed to the trade rumours, as his name has been recently linked to the Detroit Red Wings and Montreal Canadiens as well.
"I've seen enough in the media to know that Tim's not shopping me," he told the newspaper of Sabres general manager Tim Murray, "but I think every player should understand for the right price I'm sure anything can happen. Until that time comes, if it ever comes, the focus is to play as well as I can for this team."