BROSSARD, Que.— There was no hesitation from Jonathan Drouin.
The top centre for the Montreal Canadiens was asked on Thursday which one of his competitors he'd be most inclined to emulate, and he immediately spit out Patrice Bergeron's name.
"It's about his two-way game," says Drouin of his Boston Bruins counterpart. "I don't think it affects his numbers. He could score more, but just the way he plays is what I admire. He's always on the puck, always hounding, and he cuts off all options at 5-on-5 and on the penalty kill. I'm definitely trying to take some things from his game and bring it to the ice this year."
Borrowing from Bergeron—or some of the other top centres in the league—can't be a bad idea. It's something Drouin intends to do as he feels out his first season as a full-time centre in the NHL.
The benefit of being in his position is that he'll be matched up against someone great to learn from on a nightly basis.
In light of that, we thought it would be fun to get Drouin's insight on each of the top centres he'll be facing in the Eastern Conference.
Because we couldn't quite pin down who that player will be for the Detroit Red Wings this season—we suspect it'll be Dylan Larkin, but it could be Andreas Athanasiou if his contract situation gets settled in short order and if he continues on the trajectory he set out on last season—we omitted them from the process. We'll also have to wait for Drouin to play against New Jersey's rookie sensation Nico Hischier before offering up his opinion.
We started off with Steven Stamkos, who Drouin knows well from their time together in Tampa Bay.
Without further ado, here's Drouin's scouting report on his competition.
On Steven Stamkos (Tampa Bay Lightning):
JD: "He's sneaky. Him and (Nikita) Kucherov score goals where they sneak away and you forget about them in some way. Also, the thing with him is opportunities. He doesn't need many shots. Some guys shoot 10 shots a game, and sometimes he'll shoot 10 times. But he can shoot twice and score twice. He's a guy who will score 50 or 60 because he doesn't need more than one or two chances.
SN: What have you learned from him over the years?
JD: "Just the way he positions himself in the offensive zone. He's a smart player. Obviously he had a lot of injuries so I didn't get to play as much with him as I wanted to, but he's so smart. He knows where to go on the ice, and he's obviously a great shooter."
On Auston Matthews (Toronto Maple Leafs):
JD: "Awesome player. Awesome guy, as well. It's pretty impressive that he scores goals, but they're not always highlight-reel goals. He scores those dirty goals. In his first year, if you look at his playoff goals, he's always around the net. It's a rebound or a tip or something like that. You look at [Pittsburgh Penguins captain] Sidney Crosby and that's how he scores. I think he's probably looking at Crosby and taking from that. You get to those dirty areas in your first couple of years and score those goals—I think that's pretty big."
SN: What's the best part of his game?
"His release, I think. His release is unbelievable for a young guy, and he shoots the puck hard. I remember at the World Cup [in 2016], in the first practice, guys were looking at each other like, 'This kid can really shoot it.' That release is so quick. It's on his stick and off his stick in a hurry."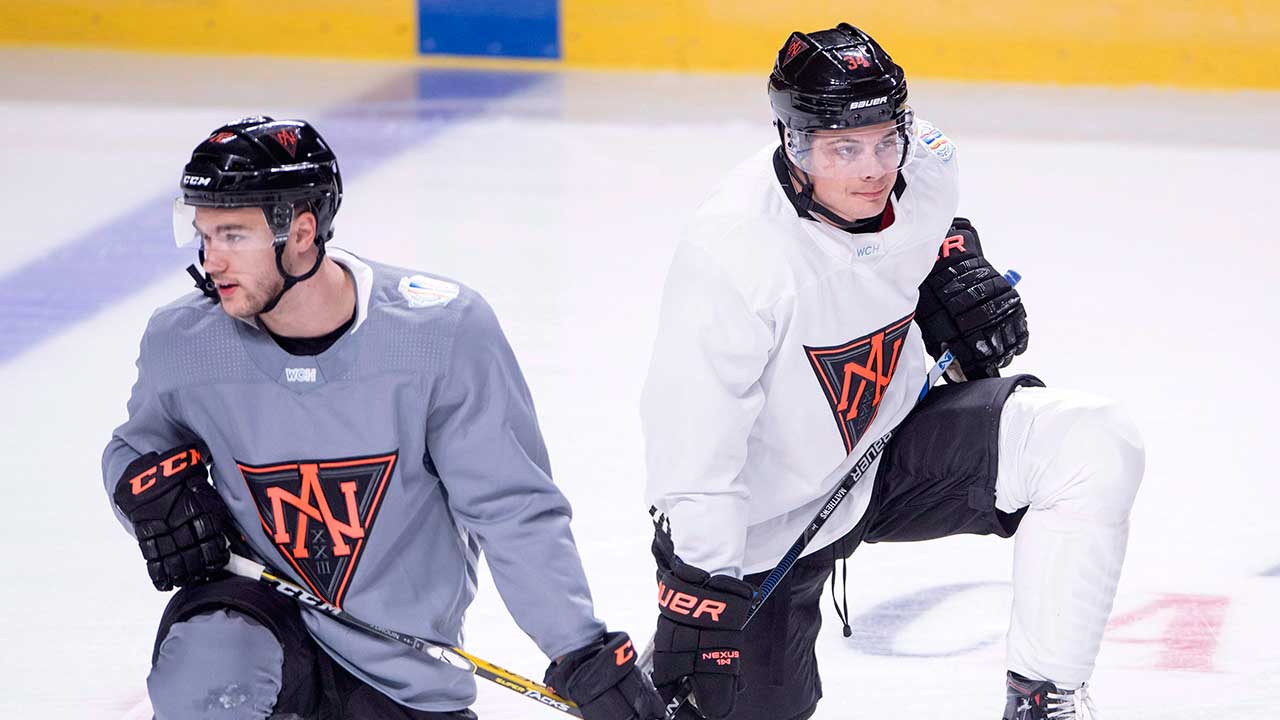 On Jack Eichel (Buffalo Sabres):
JD: "Great skater. Eichs is a special skater. With that long stride and that long stick he reminds me of [Anaheim Ducks centre Ryan] Getzlaf a little bit. Both guys are pure shooters, but they make plays, too. He looks like he's going to shoot but goes backdoor for a tap-in for somebody. That long reach is a big advantage for him."
SN: He'll always be tied to Connor McDavid because they were 1-2 in the draft a couple of years ago, but you get the sense he's in the shadow and he believes he shouldn't be and that he's just as good.
JD: "I think he is as well. Nothing against Connor or anything, but he would've went first in a lot of drafts if Connor wasn't there. But you have to believe in yourself that way. I think that's good for him. He's definitely shown he's a top player in this league, no matter how young he is."
On Patrice Bergeron (Boston Bruins):
JD: "To me, he's the best centre in the league if you're looking at the all-around 200-foot game. He's tough to beat. He's always competing for every loose puck, neutral zone, anywhere—he's always on it. He's somebody you hate to play against, and at the end of the day he still scores and produces points without cheating offensively."
SN: What stands out to you when playing against him?
JD: "His stick. I've played against him, and his stick is always on the ice, always on your stick, always in your face. It gets annoying. He doesn't throw a lot of body checks, but his stick positioning is always on the puck, which makes it hard to make plays against him."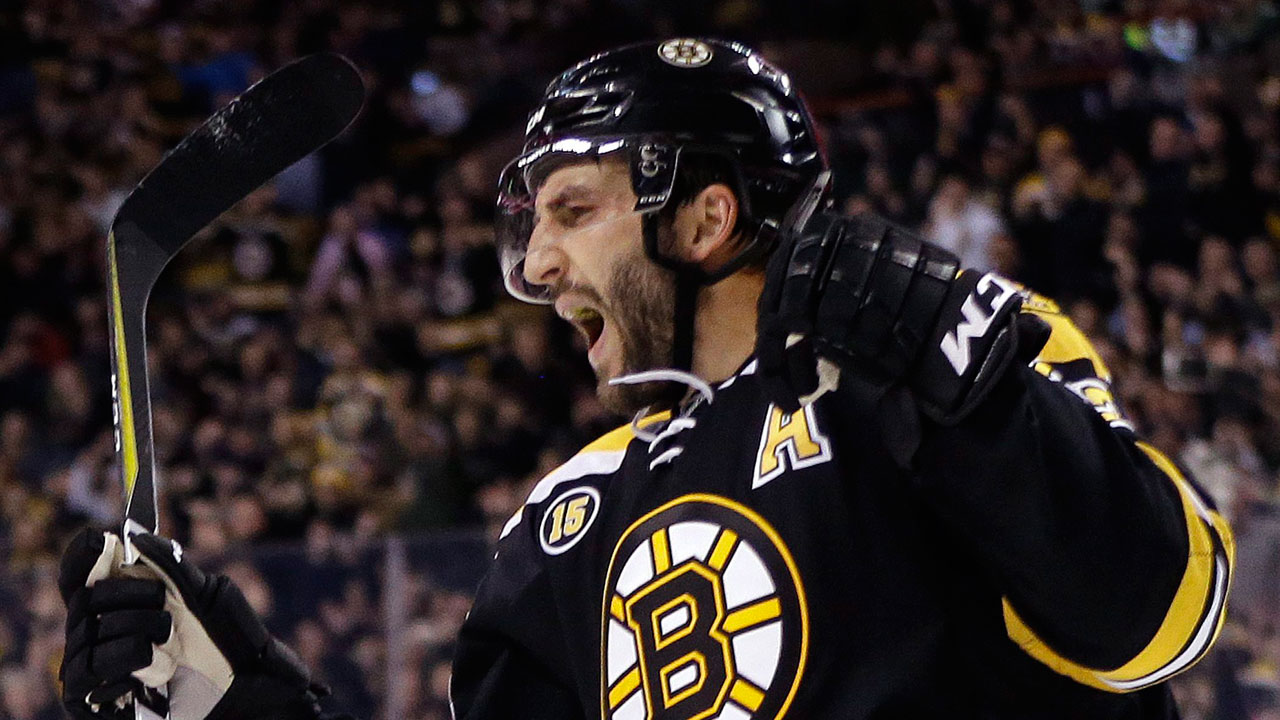 On Aleksander Barkov (Florida Panthers):
JD: "That's a guy who gets forgotten. He's playing in Florida, and people don't talk about that guy enough. Look at his stats and the way he plays; he's a big boy, he's heavy on the puck in the corners. But you also watch him in the shootout and you see how sick his hands are. He's up there with Eichel and McDavid talent-wise."
On Kyle Turris (Ottawa Senators):
JD: "Great shot. I think you've seen that release many times, where he pulls that puck back and fires it. Just the way he shoots it and moves the puck makes him smart on the power play, and that release really stands out."
On Sidney Crosby (Pittsburgh Penguins):
JD: "All around. Just the way he's so strong on the puck in the corners, you're almost wasting energy if you're pushing him in the corner because it doesn't really do much. He also gets his stick on the puck defensively the way Bergeron does, and I think he's shown over the last 10 years that he's the top player in this league. I really think he's still No. 1."
SN: What do you take from him?
JD: "Just the way he competes for how good he is as a player. When you look at how long he's been doing this and how good he is, how hard he works really stands out. Every game he wants to be the best, and he has that edge to him. We all know the skill he has, but he competes hard. He gets those goals that Matthews gets now; those tips and rebounds. It definitely helps his stats."
Fantasy Hockey Pool
Play the Sportsnet Fantasy Hockey Pool for your chance to score big with over $22,000 worth of prizes to be awarded!
On John Tavares (New York Islanders):
JD: "I've played him. He's so smart. Great power play guy. Those guys all train together—him, Crosby, Nathan MacKinnon—and they all have that lower-body strength that allows them to just turn on you, put the stiff arm up, and you can't really do much against that. I think he gets a little bit forgotten, too. He has such great skill and he's so heavy on the puck."
On Victor Rask (Carolina Hurricanes):
JD: "I haven't played much against Carolina, but he's up and coming for sure. He's a big boy. That team is pretty good, and I think they're going to be really good in the next couple of years. He and Elias Lindholm are a big part of that. I haven't seen that much of him, but he's a big boy, he's skilled and has a good shot, and he plays the game the right way."
On Mika Zibanejad (New York Rangers):
JD: "Played him more when he was with Ottawa, but he's a shooter. Kind of [Washington Capitals star Alex] Ovechkin-like. He goes to that spot on the power play and gets his one-timers. He's a good right-handed shooter. He's still getting better. He might be a bit older (he's 24), but he's still getting better.
Live stream over 300 marquee regular season games, regional matchups for the Edmonton Oilers, Calgary Flames, Vancouver Canucks and Toronto Maple Leafs, and the entire 2018 Stanley Cup Playoffs.
On Claude Giroux (Philadelphia Flyers) Drouin is aware he's been tested at left wing in pre-season but still considers him as Philadelphia's top centre:
JD: "Not the best skater, but he always finds a way to get a step on a guy. Even if he's not the quickest or nicest skater, he's so smart. He gets away with it because of how smart he is. All the little plays he makes—he'll never beat a guy one-on-one at full speed, but he'll find a way to beat him in some other way. His hands are also definitely pretty good."
SN: Do you see similarities between you and him?
"Definitely. The way he sees the ice and plays on the power play—he's calm and he's not trying to rush things. Same as me. I don't think you want to rush things or force things out. You have a power play with a specific way to set things up, and he's the man to do it. I watched a lot of him growing up and saw him play in Gatineau when I was younger—my dad used to bring me to his games—and he's just such a smart player."
On Alexander Wennberg (Columbus Blue Jackets):
JD: "Upcoming. He was great last year. That team was great last year. He's so smart, as well. I skated with him four summers ago, and you couldn't tell who he was then, but you could tell he was good. That goes to vision; he sees the ice well. He's not the fastest skater, but he sees the ice so well. He really makes good plays out there. I think last year brought out who he was, and I'm sure he's going to have a great year this year."
On Nicklas Backstrom (Washington Capitals):
JD: "One of the best passers in the game, if not the best passer. He's so calm and so smooth, and he's one of the biggest reasons Ovechkin scores all those goals."