BROSSARD, Que. — You can hear the chorus growing in volume around Montreal, that with losses in 11 of their last 17 games the Canadiens have shown their true colours. That they don't have what it takes to make it to the Stanley Cup Playoffs.
The coaches are hearing it, the players are hearing it, and with 10 games remaining — with the team three points back of the Columbus Blue Jackets for the final wild-card position in the Eastern Conference — both parties have a message to impart to the doubters.
"We're not dead," said Canadiens coach Claude Julien on Monday. "We practised hard today and we're going to go to Philly and give it everything we have. That's the bottom line."
A game against the surging Flyers in Philadelphia on Tuesday is the first of many tests Montreal must face to achieve its goal of participating in the post-season. They'll face the New York Islanders at the Bell Centre on Thursday, welcome the Buffalo Sabres to town on Saturday, and they'll square off against the Hurricanes in Carolina Sunday and play the Florida Panthers next Tuesday before shuffling off to Columbus and closing out the season against cream-of-the-crop teams in Winnipeg, Tampa Bay, Washington and Toronto.
It's the type of schedule that would be tough to go through for a team firing on all cylinders, never mind one that has scored just one goal in its last two games. Combined with the results of late, it's no wonder people around town are questioning whether the Canadiens have what it takes to prevail in the race.
But the players haven't lost faith.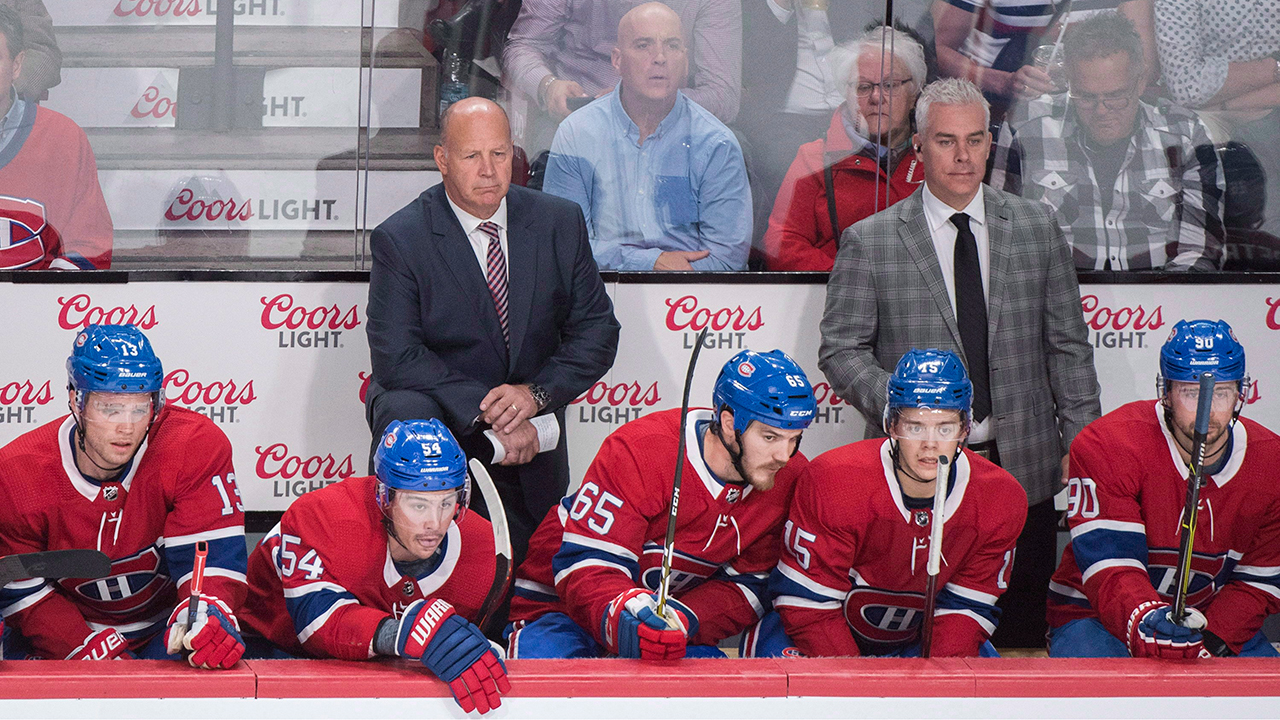 "We're a team. We're not going to give up," said Canadiens assistant captain Brendan Gallagher. "We're going to keep doing what we did for 72 games to get here. We know it's not going to be easy, but we're capable of beating anyone when we show up and compete and work. I think it's about having a simple mindset [that] it really doesn't matter; we've got 10 games here, there's 20 points up for grabs, just go take as many as you can, take it game-by-game, compete and enjoy the process. If we do that as a team, it should be a fun time."
It's been a particularly tense time of late for a player like Artturi Lehkonen, who has just one goal in his last 34 games and missed the team's best two opportunities to score in a 2-0 loss to the Chicago Blackhawks on Saturday. To a lesser extent, it's been trying for Max Domi, who's goalless in seven of his last eight games; for Tomas Tatar, who hasn't scored in seven; and for Gallagher, who last scored five games ago in a 3-1 win over the Los Angeles Kings.
Canadiens winger Joel Armia had a hat trick against the New York Rangers on Mar. 1 but hasn't scored a point in seven games since. Speedy scorer Paul Byron has only scored in one of his last nine games. And 18-year-old Jesperi Kotkaniemi, who has 11 goals and 32 points, last scored against the Flyers on Feb. 21.
Then there's Jonathan Drouin, who has 50 points on the season but hasn't managed to record one in 15 of his last 16 games.
"It's matter of time," said Gallagher about his struggling teammate. "He's too good of a player, he's too talented, and when he's putting in the work, which I think as of late he has been, results are going to come."
If they don't come immediately, the Canadiens will be in tough to prove their doubters wrong.
It's something they hadn't had a problem doing prior to Feb. 25 trade deadline. The Canadiens were universally expected to be a draft lottery favourite heading into the season, but they jumped out to a 6-2-2 start in October, had a great December after an average November, and they all but cemented themselves in a playoff spot by winning 10 of 16 games prior to their loss to the New Jersey Devils on deadline day.
They rallied with a couple of wins, but losses in five of their last seven games have put the Canadiens in a precarious position. But centre Phillip Danault believes they can dig themselves out, regardless of what anyone around town has to say about it.
"I think everyone was doubting us before the season started, too, so it's not a problem for us," he said. "We've been there, and we've just got to get back to the basics. Our work ethic is strong. Don't try to do too much out there; just do your job and have fun."
That's been the recipe the Canadiens have followed for most of this season. And when things have fallen off the rails they've responded well.
Julien believes they'll do it again.
"Because they've done it all year," he said. "Simple as that. They've done it all year."