The 2016 NHL trade deadline will be remembered as an underwhelming day for the Vancouver Canucks and that's if you're feeling very generous. If you're not, you might fairly describe it as a confidence-shattering setback.
For the second time in three years the aging Canucks will fail to qualify for the Stanley Cup playoffs. Monday's trade deadline was Canucks management's last chance to score a perceived victory in the midst of a disappointing and injury-plagued campaign.
Vancouver hoped to be busy, but they weren't.
As the deadline passed the club was unable to move any of their six pending unrestricted free agents; including Dan Hamhuis and Radim Vrbata, two useful veteran pieces who should've been reasonably expected to net the club a swath of significant future assets.
Instead of making future-oriented trades on Monday, the Canucks lost Adam Cracknell on waivers. They consummated no trades whatsoever.
Vrbata and Hamhuis both had some measure of no-trade protection in their contracts, but Vancouver's inability to liquidate their most marketable assets isn't on them.
Canucks general manager Jim Benning made sure to thank both players for their cooperation in a prepared statement before his press conference on Monday. He took pains to note that Vrbata – who had to proffer an eight-team list per the terms of his modified no-trade clause – submitted a list that gave the Canucks real options.
"He gave us a fair list, like he could've given us teams that we didn't have no chance to trade him to but he gave us a fair list. We talked to all the teams on the list and for whatever reason a couple of the teams went in a different direction and the other teams weren't buying players at the deadline," Benning said.
Ultimately the Canucks didn't receive an offer whatsoever for a player only one year removed from a 30-goal campaign.
"At the end of the day we really didn't get an offer on (Vrbata)," Benning said. "We didn't get a certain round draft pick for him – we talked to teams, teams showed interest, but at the end of the day we didn't get an offer for him."
In a market place where Teddy Purcell, Jamie McGinn, and Nick Spaling netted decent picks, how is it possible that the Canucks couldn't attract a single meaningful offer for a player that – even in the middle of a nightmare campaign – is a credible, consistent top-six forward?
On the Hamhuis front, the veteran defender gave the Canucks two teams – the Dallas Stars and the Chicago Blackhawks – that he was willing to be traded to and he implied that he would've considered other Western Conference destinations on a case-by-case basis.
Hamhuis, who is signed to a deal that carries a full no-trade clause, was well within his rights to refuse to be dealt at all. That didn't happen. As much as Hamhuis would prefer to be in Vancouver long term, something he's made abundantly clear, he was willing to accommodate the Canucks.
"I didn't want to completely handcuff the Canucks," Hamhuis explained on Monday. "I was able to be open to couple of teams."
It didn't come to pass though. The Blackhawks preferred to acquire Andrew Ladd and the Stars preferred to acquire Kris Russell and that left the Canucks dealing with a last-minute lowball offer from the Stars that didn't interest them.
"We were talking to Dallas and it was kind of a parallel deal and they decided in the end to go in a different direction and they made a deal with Calgary," Benning explained.
"They kind of circled back with us at the end," Benning added later in his press conference, "but it was a deal that really didn't make sense to us."
There are legitimate reasons to prefer Kris Russell to Hamhuis: he's younger, faster, less expensive and not nearly as hell bent about re-signing with his former club. Every relevant underlying metric you can find will tell you unequivocally that Hamhuis is the superior two-way defenceman though.
It's probably not a stretch to conclude that in a high-stakes game of poker the Flames – a team that made out like bandits over the past week while selling comparable pieces – outfoxed the Canucks.
The fact that the Canucks couldn't creatively solve their problems and find a way to cash in on the rental market is something that management will have to wear. It was a tough market for sure; salary cap uncertainty and no-trade clauses do genuinely complicate things.
"There weren't a lot of buyers in the marketplace and the teams that were buying weren't really paying a lot to get those players," Benning said.
"If we could've got draft picks, I come from a draft background and I value picks and that's how we're going to rebuild this thing is by getting draft picks and drafting well and developing our players," Benning later added. "So if we could've recouped draft picks we would've done that and we would've been on our way."
The fly in the ointment, though, is that other rebuilding clubs – from Calgary to Carolina to Toronto – found a way to get it done. Those teams managed to swap out inferior assets (J.M. Liles, David Jones, Nick Spaling and Roman Polak, anyone?) for significant futures.
Even considering some of their unique challenges, that Benning and the Canucks couldn't manage anything is not a good look.
---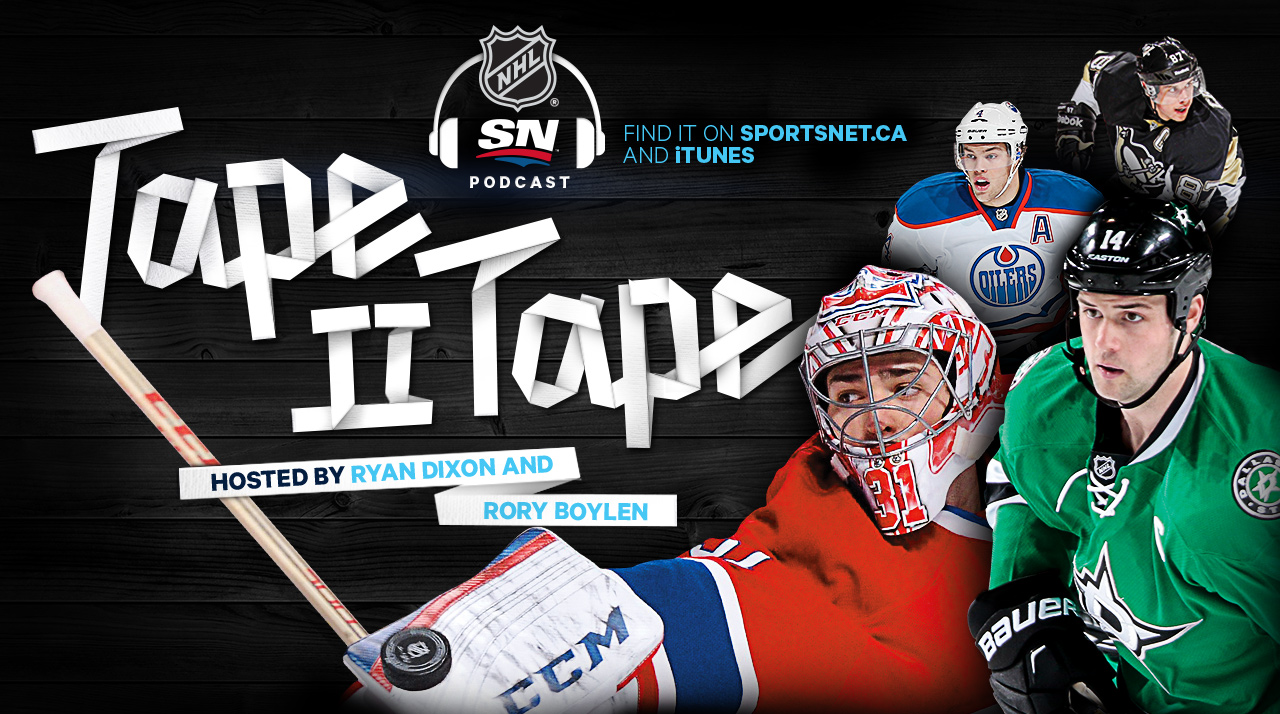 Tape II Tape offers hard-charging, wise-cracking infotainment that goes deep on pucks and always plays a 200-foot game. Catch a special trade deadline edition Tuesday