Yes, someone certainly needs to Make Hockey Great Again, and we know just the person*. Frankly, if it distracts him from his current day job of scaring the pants off every reasonable person with the prospect of his presidency, we'd welcome Donald J. Trump as our NHL critic in chief.
It's not exactly hard to imagine the harsh truths he'd be tweeting, either, or the formula he'd use to tweet them. And since we probably couldn't afford to hire him — hell, we can't even afford to eat his now-defunct Trump Steaks — we figured we'd take a shot at doing Donald's job for him, team-by-team. Here is, without a doubt, the classiest, smartest, most telling-it-like-it-isiest NHL analysis ever. Haters and losers need not — and probably can't– read.
(*Note: Please don't let Donald Trump anywhere near the game of hockey. Also, it's already great. Sincerely, All of Canada.)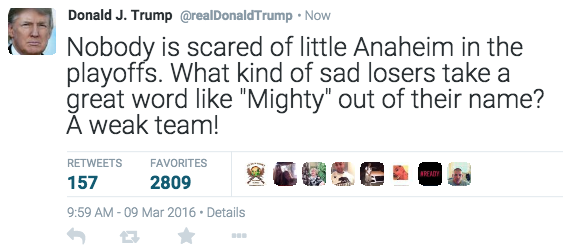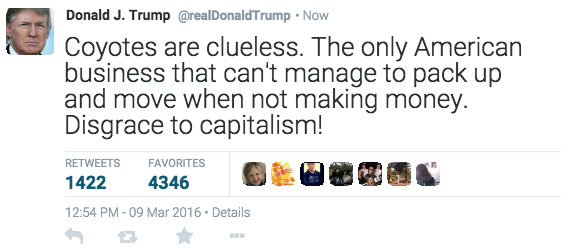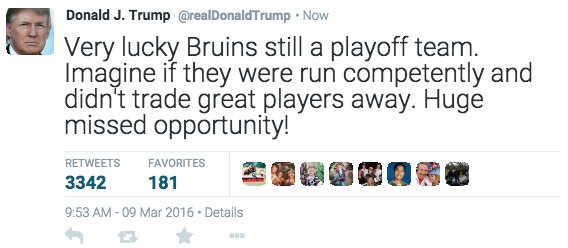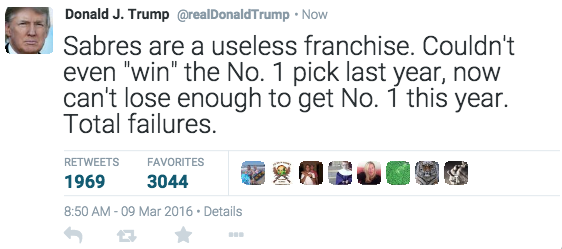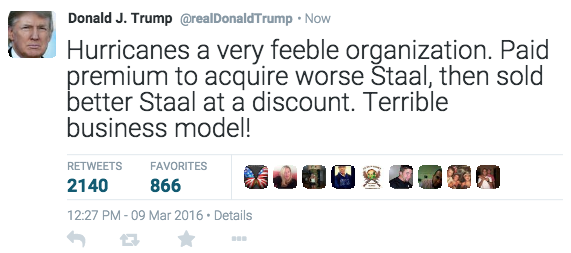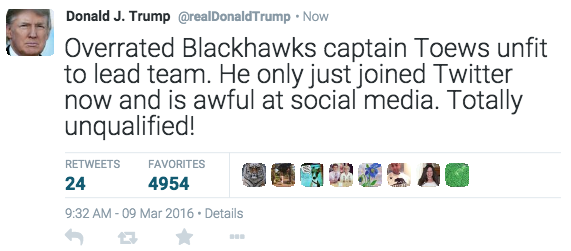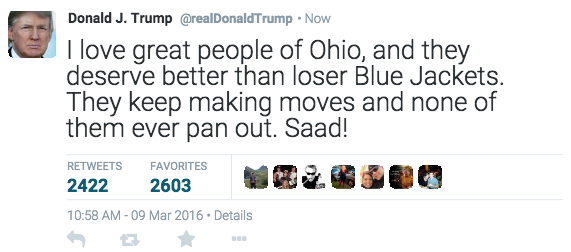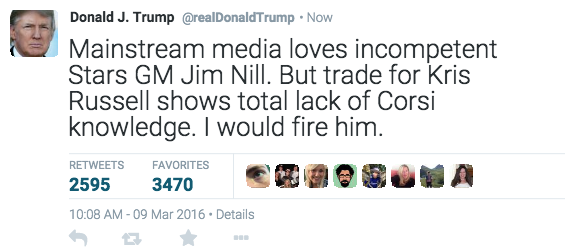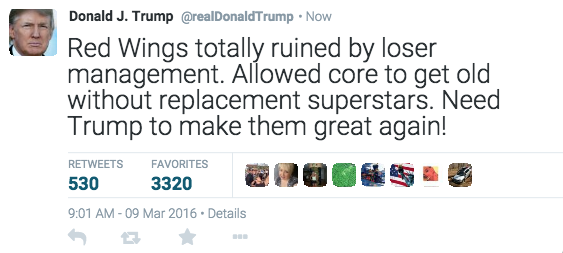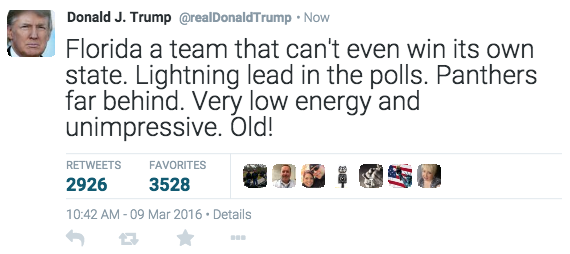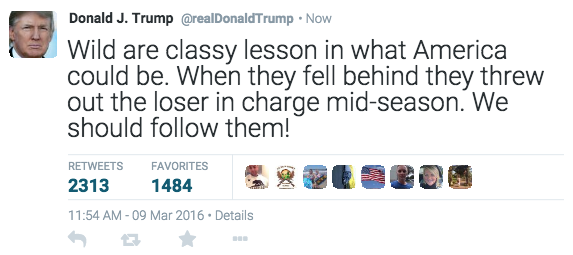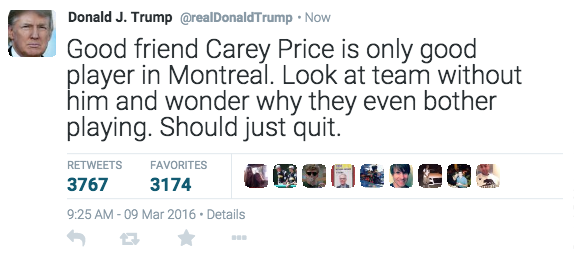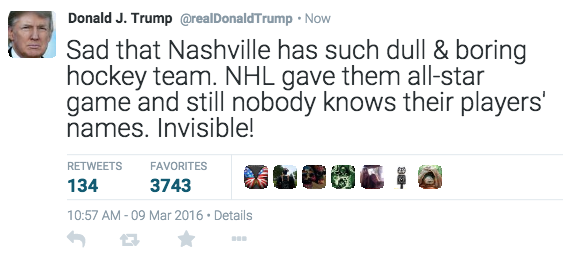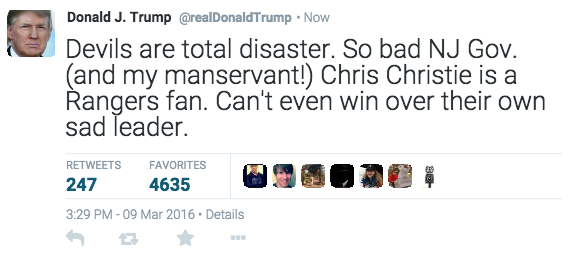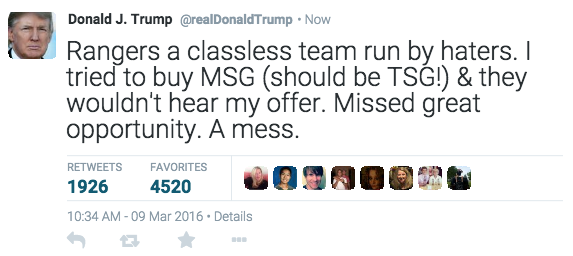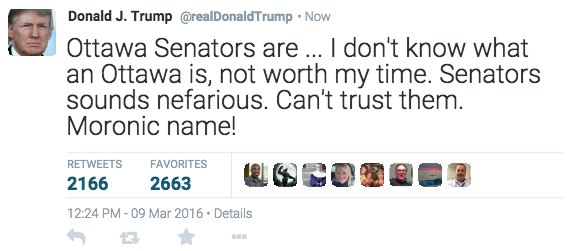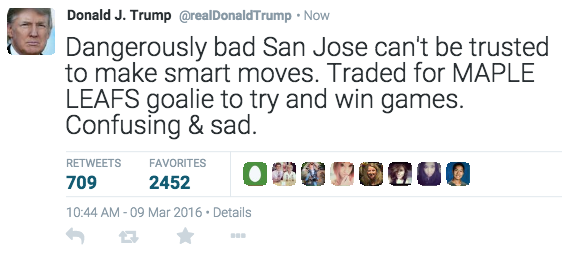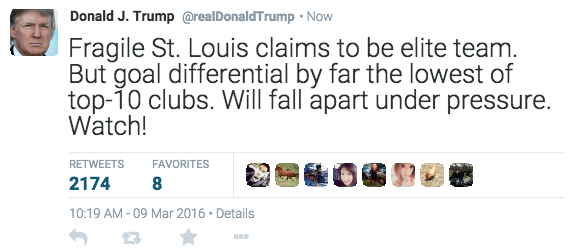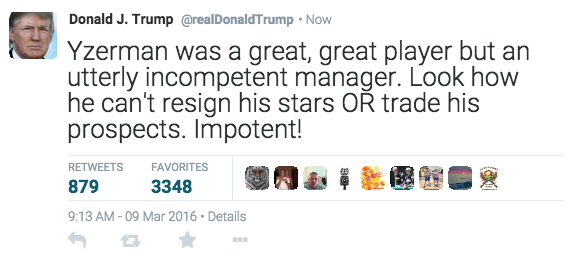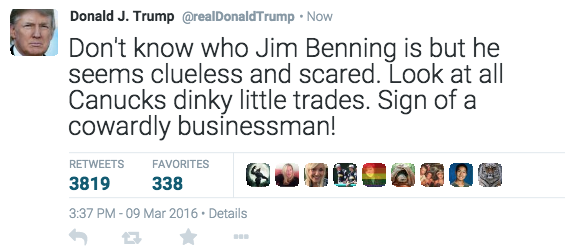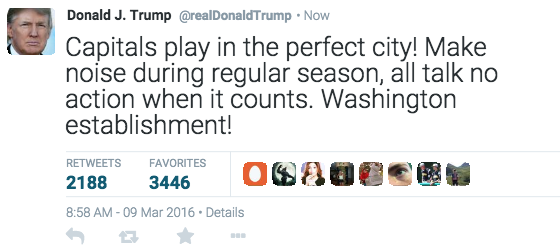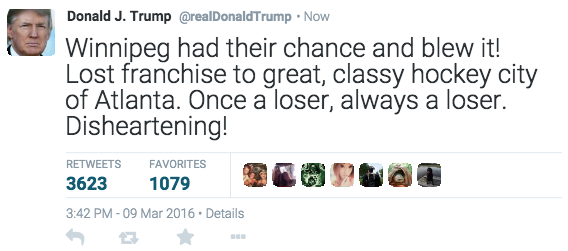 If you've got a Trump-esque take on your favourite team, you can make them at Fake Trump Tweet and share them with us on Twitter @Sportsnet.