As the Toronto Maple Leafs are in the early stages of a long-term rebuilding project, the new look of the roster has begun to take shape.
The team has stocked the NHL roster full of young players, which has led to promising results as of late and a 6-3-1 record in their last 10 games, but one of the majors area of concern going forward is the uncertainty of the organization's goaltending.
The Maple Leafs traded pending UFA and longtime goalie James Reimer to the San Jose Sharks just before the trade deadline, while incumbent starter Jonathan Bernier's contract expires after next season. Twenty-two-year-old Garret Sparks has gotten a look between the pipes as well.
Bernier has had an erratic season from a production standpoint, opening the 2015-16 campaign in rough fashion with a 3.02 goals-against average and a troubling sub-.900 (.899 to be exact) save percentage over the month of October.
Things didn't get better for the Leafs netminder over the next few months as Bernier's performance dipped even further in December, posting a .890 SV% with a 3.16 goals-against average.
However, Bernier has quietly taken positive steps in the new year.
He still doesn't rank anywhere near a top goaltender, as evidenced by his .910 post-all-star-game save percentage (which ranks 38th in the NHL), but it's a definite improvement for the 27-year-old Quebec native.
A closer look indicates that Bernier has provided the Maple Leafs with respectable production in two of his past three months of action. It's not the biggest or best sample size, but it's a positive uptick.
The top graphic below (courtesy Sportlogiq) shows Bernier's save percentage — throughout the different zones of the ice — since Jan. 1 while the bottom graphic displays the league average over the same time period.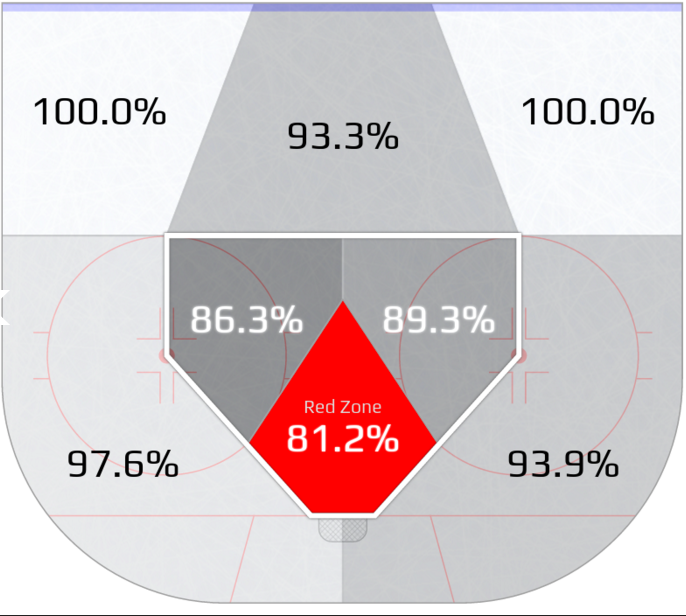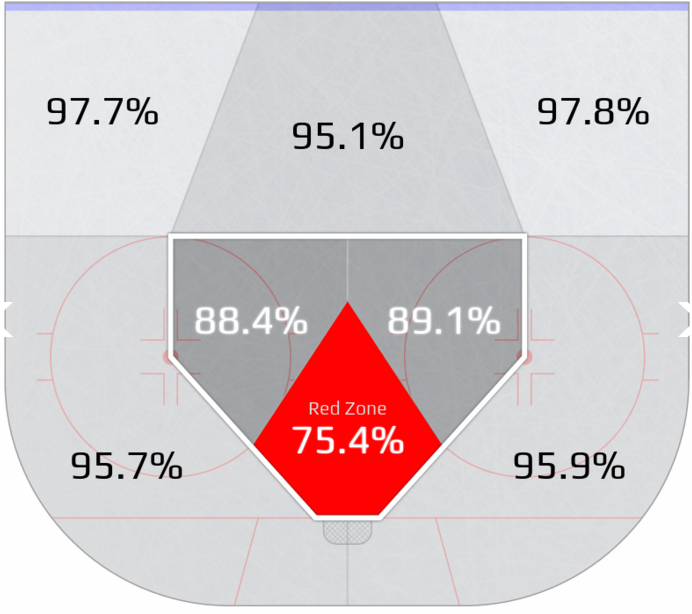 The charts show that Bernier is faring better in high-danger areas of the ice, where he's performing at an above-average level, which is better than his reputation may indicate. This is backed up by his stellar numbers in March — a .937 SV% and a sub-two goals-against average.
Despite the recent spike in performance, it remains completely unclear how Bernier factors in the Maple Leafs' plans going forward — or whether he does at all — but his recent improvement is, at the very least, a positive signjo.
Bernier is set to start for the Maple Leafs Saturday night when they host the Boston Bruins at the Air Canada Centre.