MONTREAL – Where once there was emptiness Connor McDavid is now whole. Where once there was rehab appointments and hours without end, there is the frenetic routine of a life in hockey.
Game, practice, flight, game, flight, practice.
And now the kind of touchstone moment we expected to see regularly for McDavid this year, back before a broken clavicle put his rookie campaign on hold for nearly three months. That setback cast an entirely different focus on the next face of the NHL, especially when he racked up five points in two games for the Edmonton Oilers upon his return.
"I think if anything, it kind of just drew even more attention," said McDavid.
There is room for it to be piqued quite a bit more still, starting with Saturday afternoon's visit to the Bell Centre to kick off Hockey Day in Canada.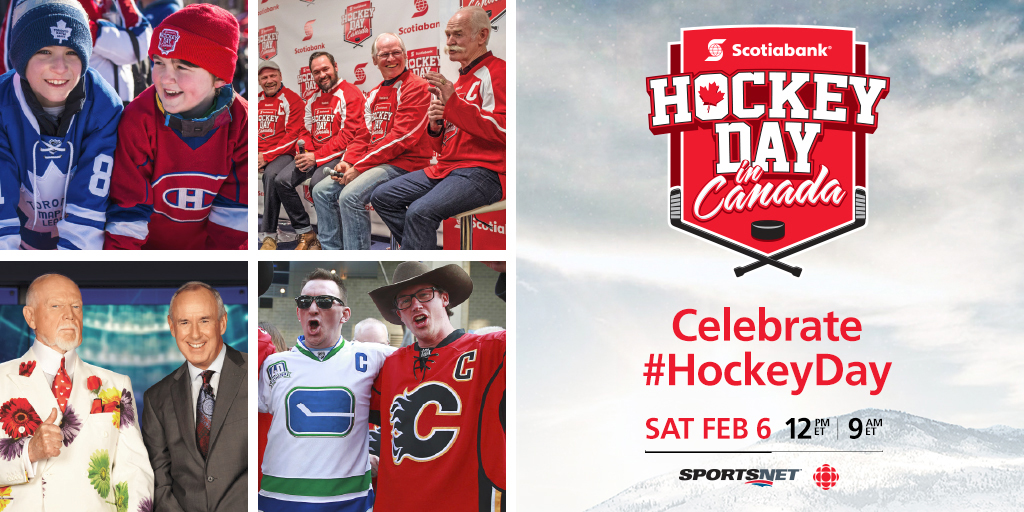 It is a stage unlike any other in the sport, one that has haunted the woebegone Montreal Canadiens in recent weeks. The Oilers spoke in hushed tones after skating here on Friday and were clearly thrilled to have their once annual visit come at a time of relative prosperity.
"This is kind of a godly or a saintly place," said coach Todd McLellan, referencing a moving ceremony during the 2009 all-star weekend where former Montreal stars stepped out of the shadows around the concourse.
"If you're a history buff at all, you know there's not many places quite like Montreal," added veteran forward Matt Hendricks. "It's just that feeling on the ice. The colour red, the big 'C' out there, it represents a lot. A lot about our sport."
McDavid has already made some of his own memories in the building, including playing preliminary round games with Canada's world junior team on the way to winning a gold medal last year.
He smiles now while recalling an even earlier introduction to the Bell Centre as a fan for a Habs-Bruins playoff game. Sitting high up in the steep stands that were modelled after the old Montreal Forum, McDavid was blown away by that experience.
"It was crazy here," he said. "The fans are crazy and they're loud. The atmosphere's great."
---
Scotiabank Hockey Day in Canada Live: Latest articles, videos, social content
---
What makes this particular visit so meaningful is that it's about more than just the symbolism of having a budding generational talent play here as a NHLer for the first time. We are also mere days into a comeback that has been the talk of dressing rooms around the league.
McDavid's goal against Columbus on Tuesday night drew immediate comparisons to something Mario Lemieux might have done. It also came after he missed 37 games and was sandwiched around two assists – an individual performance my colleague Nick Kypreos said was more dominant than anything he'd seen from a player in years.
The Benoit Pouliot-McDavid-Jordan Eberle line didn't need much ice time to make its mark during Thursday's 7-2 victory in Ottawa. In a little over 13 minutes of work, McDavid set up two goals by Eberle and was on the ice for a third power-play marker as well.
With the game comfortably in hand, McLellan seized on a rare opportunity to rest a centre he expects to ride hard down the stretch. When you're around the Oilers you have to remind yourself that McDavid is barely 19 years old and still only 15 games into his NHL career because he's already smashed through any tempered expectations.
"Right now he's probably three quarters of a goal to a goal a night difference (for the team)," said McLellan.
"He's going to get better, which is kind of scary," said Eberle.
His outlook has certainly improved dramatically with the opportunity to get back in the lineup and make his mark. Throughout November, December and most of January the talk around McDavid involved all of the things he was missing – his first game close to home at Air Canada Centre, his first game against Pittsburgh Penguins captain Sidney Crosby, the chance to participate alongside fellow rookie Dylan Larkin at the All-Star Game.
It was a dark period for a teenager that might have legitimately challenged for the NHL's scoring title had he been healthy.
What haunted McDavid more than anything during the absence was being unable to help turn around another wayward season in Edmonton. That left him pretty grumpy.
"Yeah, I lived with him so I saw that a lot," said Taylor Hall, who currently doubles as the team's leading scorer and McDavid's landlord. "I mean I don't blame him. He was pretty down. I think he felt like he let us down, which wasn't the case at all, it was just an injury and that happens to a lot of guys.
"I try and remind him of that."
Now that he's back and the Oilers have won a couple games, the world is full of possibility again. The playoffs remain a long longshot, but they could at least play themselves somewhat into the conversation.
What stands out about McDavid is how unencumbered he seems by the increasing demands on his time. It's only going to balloon from here, too.
"It's crazy to me," said Hendricks. "The amount of media attention, the amount of fans. It doesn't matter what time our bus pulls up to a hotel – if it's three in the morning there's 20, 50, 100 people out there waiting for autographs. He's handled it like a true pro; he's taken care of all of his business and he's staying on top of it.
"I don't know how he finds time to actually play hockey, but he's doing a heck of a job at that too."
These are exciting days for anyone with ties to the organization, especially the growing number of people showing up in orange and blue sweaters at visiting arenas. Hall believes that many of those have had to be dug out of people's closets.
"They're five deep in the warmup and I think it's because of Connor."
Most excited of all is McDavid, who thirsted for moments like this on the long road back from a broken collarbone.
Moments like Saturday afternoon in Montreal.