Sidney Crosby knows a thing or two about entering the NHL with the weight of great expectations upon his shoulders.
After 10 seasons with the Pittsburgh Penguins, it's safe to say Crosby has delivered on the hype he rode into the 2005 NHL Entry Draft.
MORE STANLEY CUP PLAYOFFS: | Broadcast Schedule
Rogers GameCentre LIVE | Stanley Cup Playoffs Fantasy Hockey
New Sportsnet app: iTunes | Google Play
The Edmonton Oilers won the 2015 NHL draft lottery, which all but guarantees they will make Connor McDavid the No. 1 selection at the June draft in Sunrise, Florida.
McDavid, like Crosby, has been declared a generational talent. Although the Oilers have struggled mightily since a surprise run to the 2006 Stanley Cup final, Crosby believes McDavid would enter an ideal situation if the club does indeed select him first overall in June.
"The great thing for him is that they have a lot of young guys there [Edmonton] already," Crosby told the Pittsburgh Tribune-Review's Josh Yohe following the Penguins' 4-3 win over the New York Rangers Saturday.
"That's a big thing for him [McDavid]. It's not like he's going to an older team or anything like that. He'll be able to grow with those guys. They have a ton of young talent there already, so it should be a good thing for him to be there."
The Oilers were the NHL's second-youngest team in 2014-15, with an average age of 25.8 (quanthockey.com).
---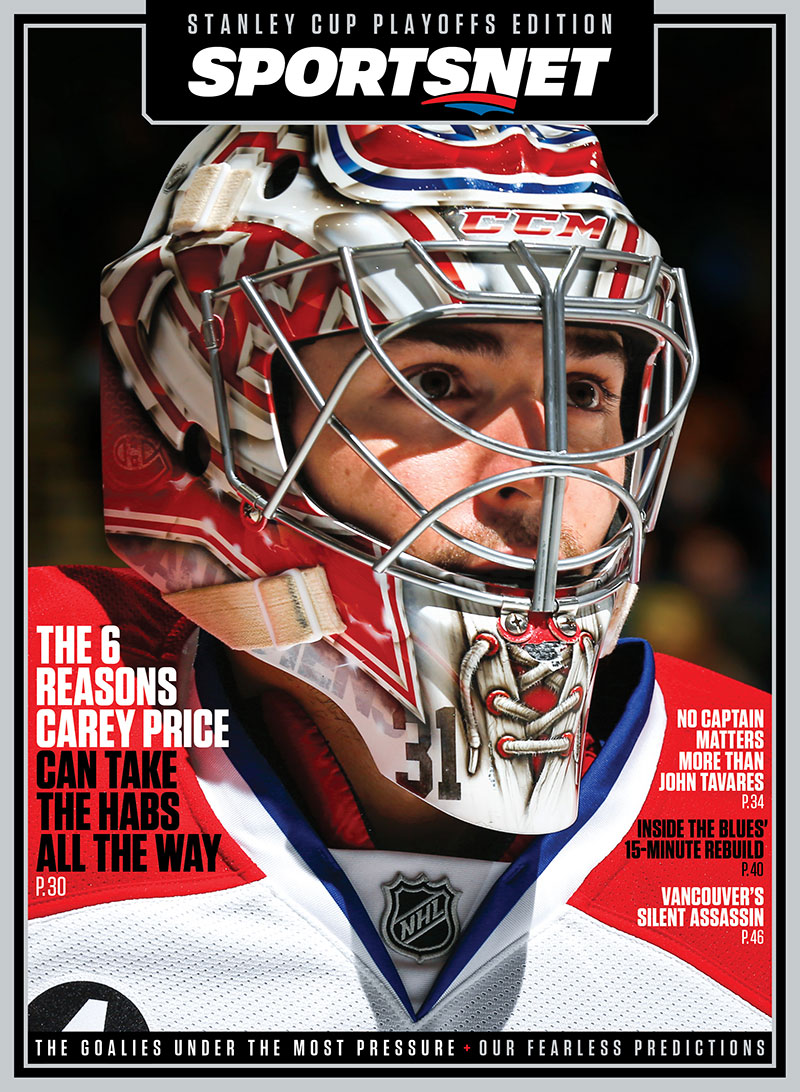 Sportsnet Magazine Stanley Cup Playoffs
Edition: The six reasons why Carey Price can take the Montreal Canadiens all the way. Download it right now on your iOS or Android device, free to Sportsnet ONE subscribers.
---
The 2005-06 Pittsburgh Penguins had an average age of 27.2 in Crosby's rookie season, but its core group of Mario Lemieux, Ziggy Palffy, Sergei Gonchar, John LeClair, and Mark Recchi were all over the age of 30.
The Oilers' top three scorers from 2014-15 Taylor Hall, Ryan Nugent-Hopkins, and Jordan Eberle are all under the age of 25.
As for McDavid playing in the city that saw Wayne Gretzky lead the Oilers to four Stanley Cups in the 1980s, Crosby says the 18-year-old will have to deal with the comparisons to the Great One to boot.
"He's definitely going to hear about that, and he'll have to deal with all the comparisons to him [Gretzky]. It's to be expected."
No pressure, Connor McDavid.