Ryan Johansen is not primarily a goal scorer. Since he was a kid, Johansen has taken joy in being a playmaker, as he told The Tennessean earlier this season.
"I just seemed to find such more joy making a good pass to a teammate and seeing the excitement out of a friend and linemate," Johansen said of his playing style as a kid.
Johansen has emerged as a great playmaker in the NHL the past few years, posting 30, 45 and 46 assists in the past three seasons. That 45-assist campaign came with 26 goals to make for 71 points, a career-high, and prior to that he had scored 33 goals in 2013-14. Not only was he breaking out as a playmaker, Johansen was announcing himself as a force on offence and had a potential to hit a point-per-game average over a full season one day.
Since then, however, the goals have slowed to a trickle.
"A lot of times, coaches or teammates will be, 'Ryan, you need to shoot a little more or shoot the puck when you have some chances,' and yeah, I agree sometimes," the 24-year-old told The Tennessean. "But the way I've always viewed the game and the way I've always played it since I can remember is just I try and create the best opportunity, I think, to score on the ice."
If you've been to an NHL game, you've heard the most annoying fan in attendance. You know, the ones bellowing "shooooooot" when the home side has the puck in the offensive zone. This happens especially on the power play, even if there's a defender in great position to block any attempt.
Well, in Johansen's case, perhaps he should heed the advice of these fans.
Yes, he's a playmaker first, but Johansen has proved capable of being a goal scorer at the NHL level and yet, as his goals have declined, so have his shot totals.
| YEAR | SHOTS | SH% | GOALS |
| --- | --- | --- | --- |
| 2013-14 | 237 | 13.9 | 33 |
| 2014-15 | 202 | 12.9 | 26 |
| 2015-16 | 185 | 7.6 | 14 |
| 2016-17 | 43 | 9.3 | 4 |
At the quarter mark of the season, Johansen's 9.3 shooting percentage is about league average and just below his own career average of 10.1, so we shouldn't expect a big swing in his conversion rate one way or the other. At this pace, after a two-goal effort Friday, he's on track to finish with 16 goals and 172 shots, continuing a troubling decline from his career-best season.
Johansen has mostly been used with Viktor Arvidsson and James Neal, one an emerging scorer, the other a proven scorer, so you can certainly argue that Johansen should be dishing to these guys. But even still, because of the declining goals, Johansen's point total is trending down as he's on pace to finish with 56 points, which would be the lowest full-season total of his career. Both Arvidsson and Neal are currently converting at fairly average rates, so again, don't expect a big swing in their production. For Johansen to get back to the production Nashville thought it was trading Seth Jones for, he needs to stop being so nice to his linemates and shoot the puck more.
Of course, there is tons of value in Johansen's playmaking ability and it is reason No. 1 why the Preds acquired him. But looking back on his past few years, his ceiling looks like it could be so much higher if he could find some more chances for himself from time to time.
In 2013-14, Johansen was 31st in the NHL in shots — to be in that position right now, he'd need to have generated 15 more shots than he has, or less than one per game on average. With those extra 15 shots and his current shooting percentage, he could theoretically have six goals right now, on pace for 24, and suddenly the trend of dropping goal and point totals is gone. Maintain that the rest of the way, and Johansen is sitting pretty.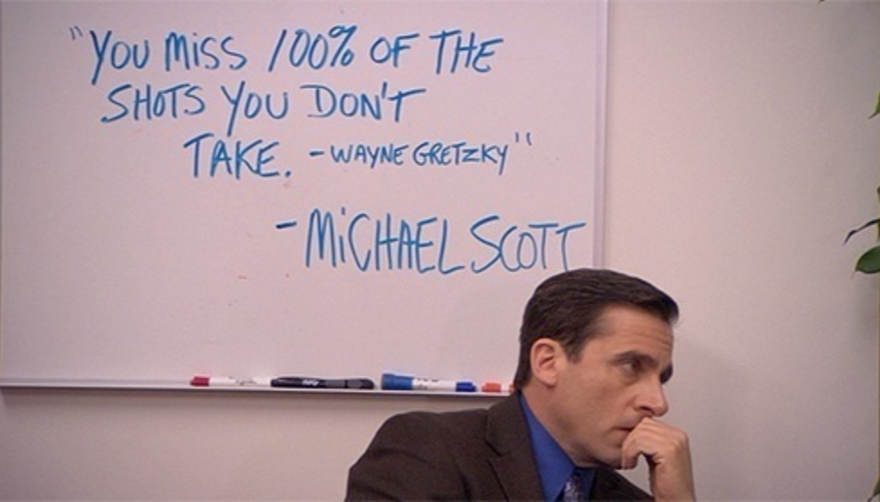 When Johansen had his 33-goal season, his shooting percentage was up at 13.9, so expecting him to recapture that level may be asking for too much. But if he could approach the same shot totals and convert closer to his career average of 10 per cent, he becomes a 23-goal scorer with room for luck to bring that total higher. Bad luck, clearly, has not been the reason for his decline in goals.
If he could find some opportunities to shoot more and take some chances for himself, with the linemates he has, Johansen should be able to turn the production back up and get over 60 points again.
That would make everyone happy.