You may have heard, I was in China with the Canucks and Kings. To prove it, I took some photos and stole some others.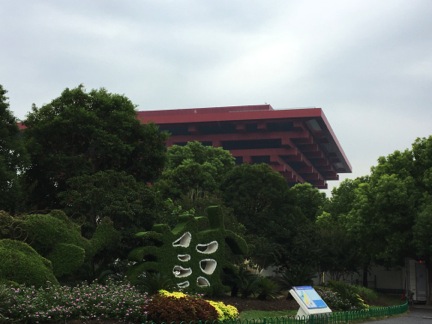 SUNDAY
OK, we must start with the plane. Travelling full-time with the Canucks, we Sportsnet folks get treated very well. Air Canada Jetz is the charter service and it's more than great. Truly first class.
That said, the plane to China was next level: It had a lounge.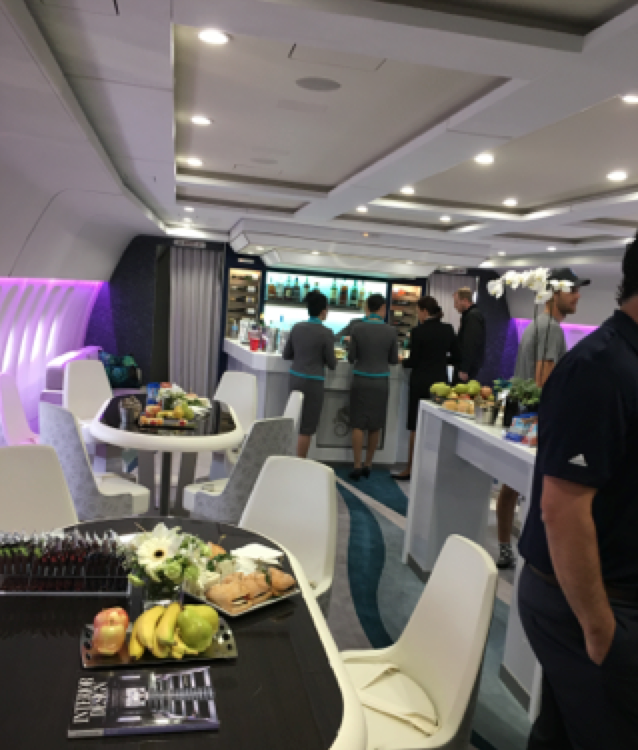 It had a bar.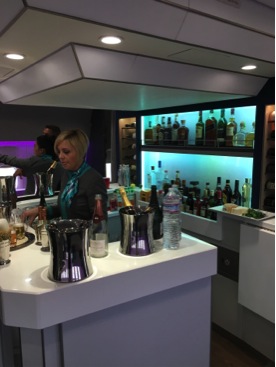 It had satellite TV so we didn't miss NFL football.
And it had cameras so you could watch a live feed of take off and landing from a couple different angles.
Also this guy was on the plane.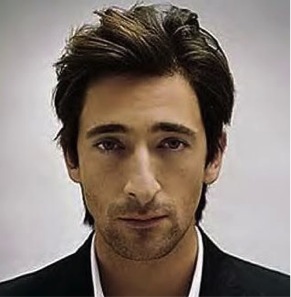 Adrien Brody was a guest of the owners. Kind of random, no? Apparently he had some meetings in Beijing and Europe so he didn't fly back with us. Seemed like a nice guy when I had a little chat with him. He said he's been doing a lot of painting. I didn't bother him for a selfie.
MONDAY
By the time we got to the hotel in China it was 6:00 p.m. local time, so travel time was about 18 hours door to door. There were different opinions on how we should handle the time change in terms of getting some sleep on the plane or trying to power all the way through. I got about three hours of sleep on the flight and still found myself very tired by 9:30 p.m. the first night in China. Anyhow, I found myself wide-awake by 12:30 a.m. and went to the gym just before 5:00, and there were a few members of the Canucks staff there already.
TUESDAY
It's hot and humid in Shanghai, 30 degrees Celsius and sticky. And safe to say the ice at the Mercedes Benz Arena was feeling it. The Canucks skated at 8:30 a.m. and almost immediately the fog rolled in.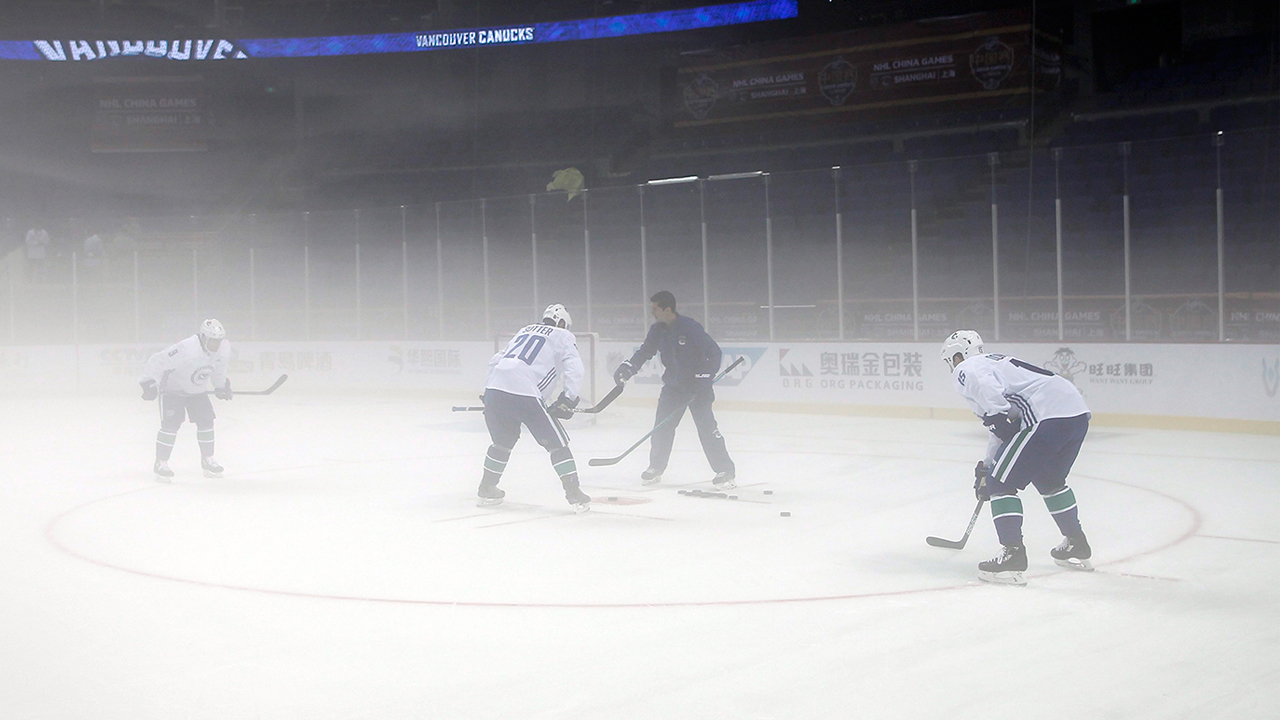 As we were watching the team try to navigate the fog during practice, John Garrett brought up a story about an exhibition game in Ontario he took part in. Cheech said the fog hovering over the ice was worse that day. How bad? Well, Bobby Orr scored on Cheech from centre ice because he couldn't see the puck through the haze. That's his story and he's sticking to it.
The Canucks also signed a goaltender to an ATO for their time in China. Zehao "Taylor" Sun, a 22-year-old keeper from the Chinese national team was fired up to join the Canucks (he showed up to breakfast in a full suit) and he got to spend some time on the ice with his new teammates.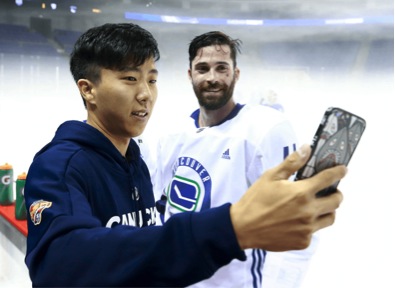 He also learned that Anders Nilsson is a very large human.
Now, I didn't eat bugs on Tuesday, but Jacob Markstrom and Erik Gudbranson did. Canucks staff members Chris Brumwell and Mike Brown did as well. Can you even call them bugs if they are still in the larvae and maggot stage?
Yum, bugs. A little bedtime snack for you, Shanghai style. #NHLChinaGames pic.twitter.com/N56EX2DA9Z

— Vancouver Canucks (@Canucks) September 21, 2017
Canucks assistant coach Nolan Baumgartner paid a visit to the Fabric Market. He got three custom fit dress shirts and a "Burberry" raincoat. You need to have faith in the vendors, however, because you hand over your cash and they promise to deliver the tailored items to your hotel within a couple days. And guess what? The stuff showed up.
WEDNESDAY
Cheech found KFC.
And it's because of this guy we were able to find a lot of things.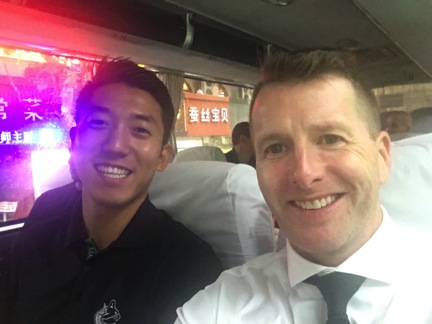 James Liu is the Canucks Manager, Digital and Marketing. He's also fluent in Mandarin, which made him very popular amongst us tourists.
As for the fog problem on the ice? Gone. Twenty-five giant dehumidifiers were flown in and placed around the rink.
There was some local media covering the Canucks and Kings practices. Not a heavy presence, but the captain had to run the gauntlet every day.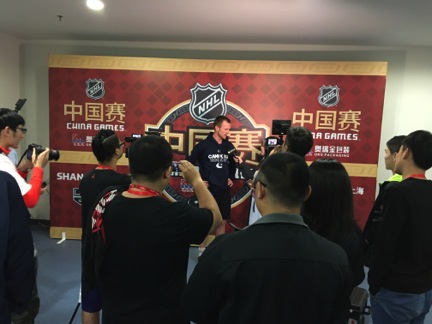 Alex Burmistrov, sporting a bilingual hat, spoke to a Chinese reporter who asked him who he thought should be the No. 1 goaltender this season.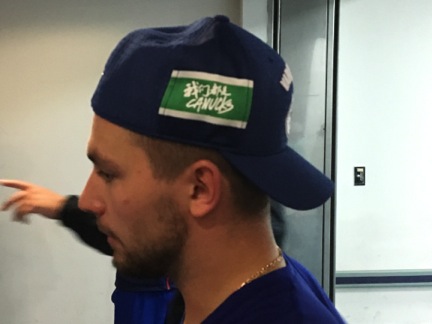 THURSDAY
Had a chance to walk around downtown Shanghai a bit and believe me it's like walking down Michigan Avenue in Chicago with tons of high-end stores. But once in a while you were reminded where you were.
Did you know that bamboo is used for scaffolding? I sure didn't.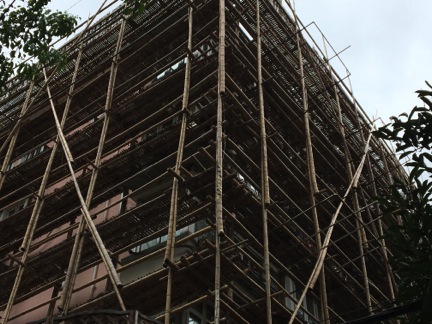 Erik Gudbranson made a really solid purchase at the Fabric Market.
Game day suit for Gudbranson. pic.twitter.com/7Y2kYMb1OM

— Dan Murphy (@sportsnetmurph) September 21, 2017
Very good-looking game day suit if you ask me.
Here is Mercedes Benz Arena at night.
And the views of Shanghai from the rink.

FRIDAY
Early wake-up as both teams had to board the same plane to fly from Shanghai to Beijing. And it wasn't exactly the same plane we had to Shanghai. My seat assignment was 72F and there wasn't a bartender to be found.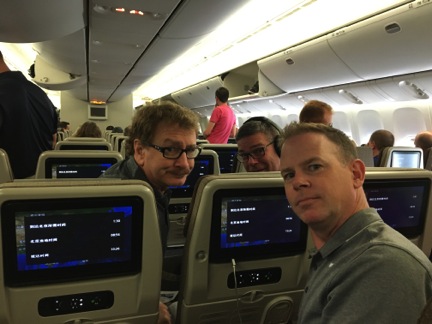 Regardless, everyone was in a good mood because when we landed we were on our way to the Great Wall of China.
The job is always good, but sometimes the perks are amazing.
The wall didn't disappoint. You can look up the details, but it's more than 5,000 kilometres long and was built over 2,000 years.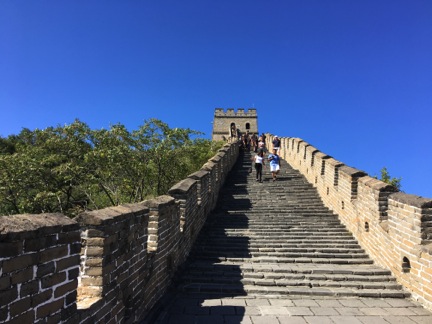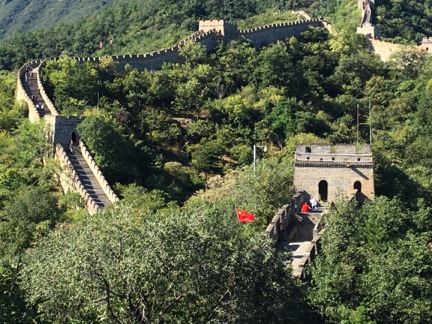 Mind you, we had to be careful with Cheech.
Cheech made sure we knew he was on our watch at the Great Wall.pic.twitter.com/ptZrHcVQJo

— Dan Murphy (@sportsnetmurph) September 22, 2017
The drive from the wall to downtown Beijing and our hotel took two-and-a-half hours.
If you think rush hour traffic is bad in Vancouver, it's got nothing on Beijing. The final 20 kilometers of the journey took 90 minutes.
SATURDAY
Since the game in Beijing was a 3:30 p.m. start there were no morning skates. That meant there was a little time to get out and explore. Tiananmen Square was just a short jaunt from the hotel.
Tiananmen Square is relatively busy. pic.twitter.com/4nWeV76JwF

— Dan Murphy (@sportsnetmurph) September 23, 2017
It's massive by the way. Someone said it holds one million people, and there must have been close to 100,000 on Saturday.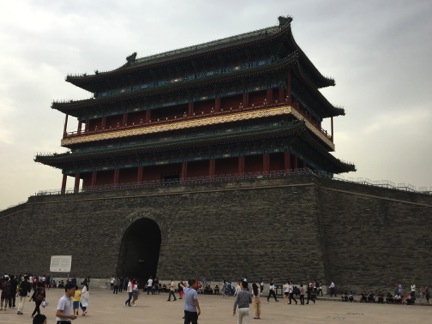 It was so busy we didn't have time to wait in line to get into the Forbidden City. But it's right behind this building: the Mausoleum of Mao Zedong.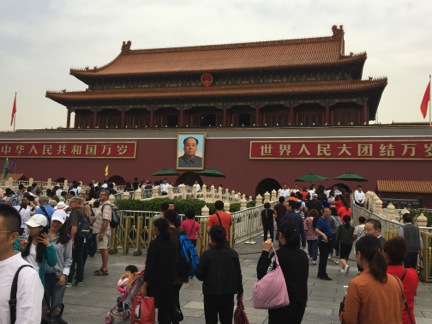 Canucks camera dude Paul Albi shot some video and didn't get arrested so that was good.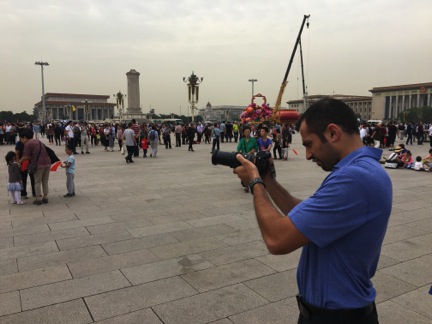 Paul and I attempted to shoot a stand-up on the streets in Shanghai, but an official-looking guy told us "no go." We didn't press the issue.
Off to the rink, and just like Mercedes Benz Arena, Wukesong Arena is pretty cool from the outside.
The atmosphere inside was better than in Shanghai.
Ran into a couple of Canucks super fans who now live in Beijing and teach English.
No Keith, it wasn't Shorty and Garrett. I wouldn't trust them to teach anything.
Canucks dropped both games on the trip, but not all was lost. There were tallboy Tsingtao beers on the bus post-game.
Farewell China games. Hello plane with a bartender once again.