Leafs Nation isn't the cheeriest place to be right now.
The two most popular topics of discussion involve losing as many games as possible and media scandals. In fact, it was recently revealed that Toronto is one of the top cities on NHL players' no-no lists.
Who on earth would want to become a member of the Toronto Maple Leafs?
The answer: A bunch of the top picks in this upcoming draft, apparently.
I started to realize this when Mount Brydges, ON native and Kingston Frontenacs standout Lawson Crouse posted this picture on Instagram on Thursday.
This cute, little picture reminded me of when I read about junior hockey super-phenom Connor McDavid saying that it would be a dream come true to become a Maple Leaf in this post from early February.
I'm pretty sure most Leafs fans would agree with you, Connor. It might also be worth mentioning that McDavid is from Newmarket, ON, just a short drive north of Toronto.
Shortly after I tweeted out the Lawson Crouse photo, my attention was directed to a picture that Connor McDavid's teammate and Mississauga, ON native Dylan Strome posted about two years ago when the Leafs were in their first round playoff matchup with the Boston Bruins.
Once again, Strome is another projected Top 10 draft pick in this summer's NHL Draft.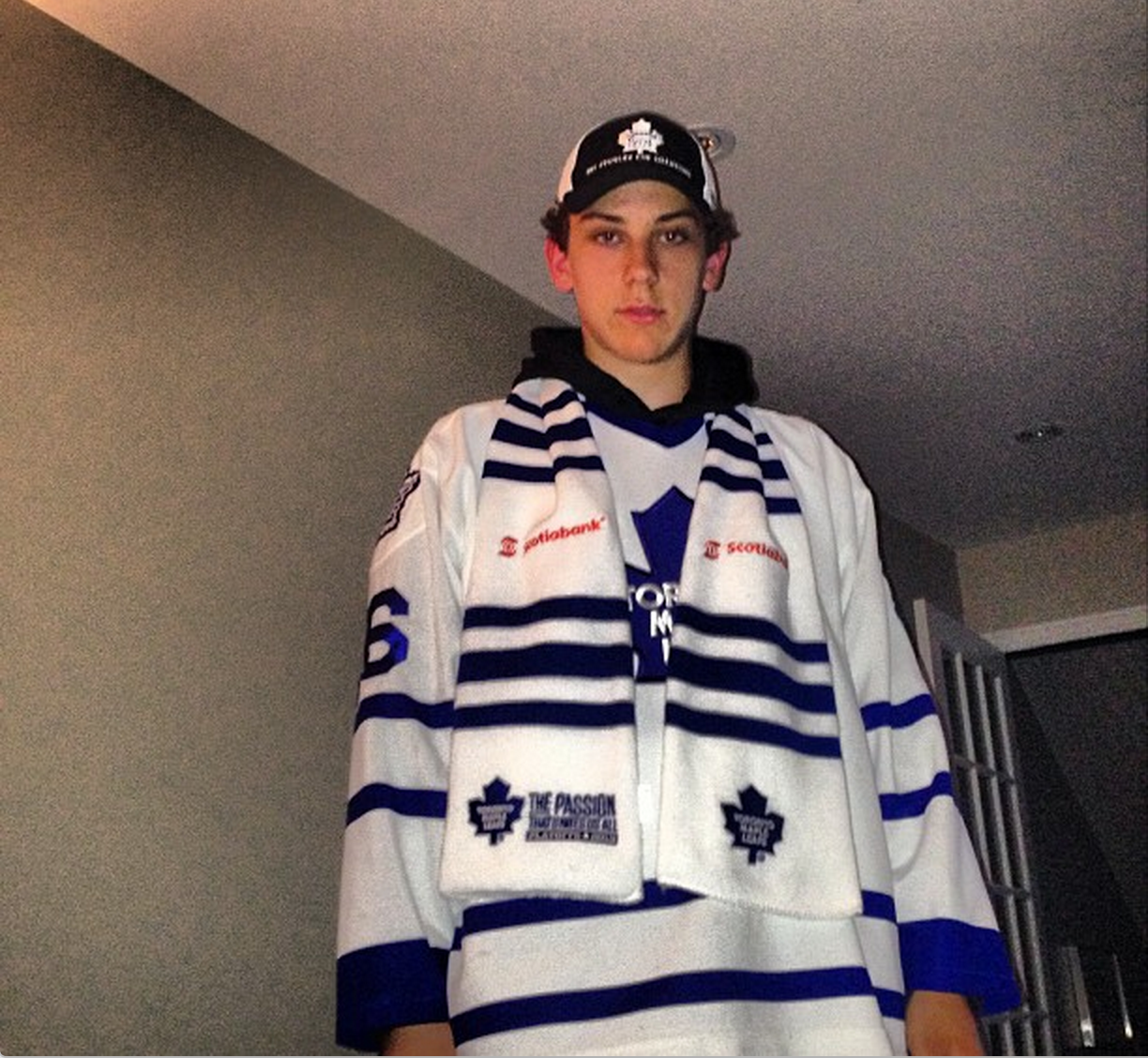 Let's not forget London Knights standout and Thornhill, Ontario native Mitchell Marner. He's another potential Top 10 pick in this summer's draft and this article from the London Free Press highlights his Leafs fandom.
Obviously Max Domi has to give him some stick for that.
So who wants to play for the Toronto Maple Leafs? Apparently the players ranked first (McDavid), fourth (Crouse), fifth (Strome), and seventh (Marner) in NHL Central Scouting's midterm rankings.
You would assume there are others, as well.
This doesn't really mean anything. The Leafs might not even pick any of these guys. At this point though, I figured Leafs Nation could use a little hope.