Daniel Sedin has scored his 347th career goal, and is now the all-time leading goal scorer in Vancouver Canucks history.
Sedin passed Markus Naslund on the all-time list when he scored a third period goal against the Boston Bruins Thursday night.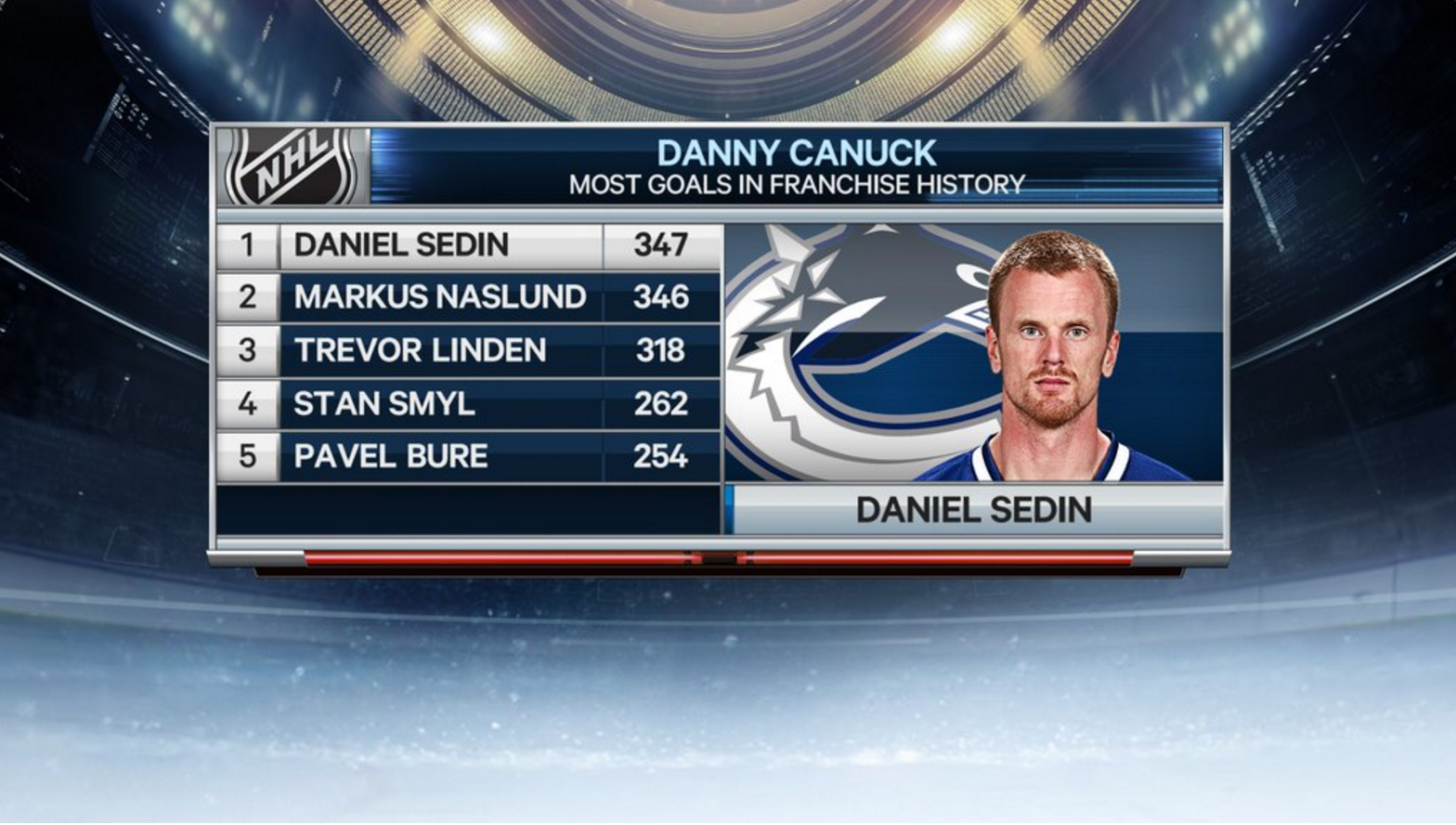 He tied Naslund with a two-goal performance against the Florida Panthers on Jan. 11.
The two were teammates for seven seasons (2000-08).
"He was seven years older and I remember watching him play for our hometown team, MODO, in Sweden," Sedin told NHL.com. "I never really had a chance to meet him, but [Daniel and twin brother Henrik] knew what kind of player he was. When we came over, we got to know him. He was a world-class player and world-class person, and I was very fortunate to play with him."
Daniel's twin brother Henrik is the franchise's all-time leader in assists (732) and points (952).