TORONTO — Finally, some relief. An occasion to smile.
It had been 29 miserable days since the Toronto Maple Leafs last won a game — an unthinkable season-defining 11-game stretch — and you could just see the enthusiasm and confidence magically reappear once the goals started coming like snowflakes in a February blizzard.
"It's funny how that happens," veteran winger Joffrey Lupul told me after Saturday's 5-1 win over Edmonton.
The sense of excitement around us was unmistakeable. A handful of the younger Toronto players had spoken in recent days of never experiencing a losing run like this one, so for them a weight had been lifted.
For Lupul, a more battle-hardened veteran at age 31, the night came with mixed emotions.
"I guess there's two ways to look at it," he said. "Half full is we won our last game and half empty would be we've won one of our last 12. Right now it feels good, but obviously there's a bittersweet feeling."
The truth of the matter is the win was long overdue.
The Leafs have played better hockey since interim coach Peter Horachek replaced Randy Carlyle a month ago, but they had absolutely nothing to show for it. They've tightened up defensively and outshot opponents in eight of 14 games overall — modest success given their success rate in recent seasons.
What has been missing in Lupul's mind is game-breaking moments.
A ridiculous goal like Morgan Rielly's 1-on-4, end-to-end rush against the Oilers has been nowhere to be found over the last month. For good measure, Mike Santorelli and Peter Holland both scored with pretty breakaway moves in the third period, too.
"This is not a shot at Randy or anything, but since Pete's taken over it seems that our actual team game has been better," Lupul explained. "But we haven't had the individual performances. We haven't had the nights where you're saying 'Wow, these certain guys played really well tonight.'
"Everyone's been kind of average but the team game's been strong."
James Reimer was also strong after getting a surprise start in the back half of a back-to-back because counterpart Jonathan Bernier fell ill. He stopped 31 shots and only lost the shutout when Luke Gazdic scored with 2.3 seconds left in regulation.
It was the kind of performance everyone could feel pretty good about, even though it came against one of the six NHL teams with a worse record.
---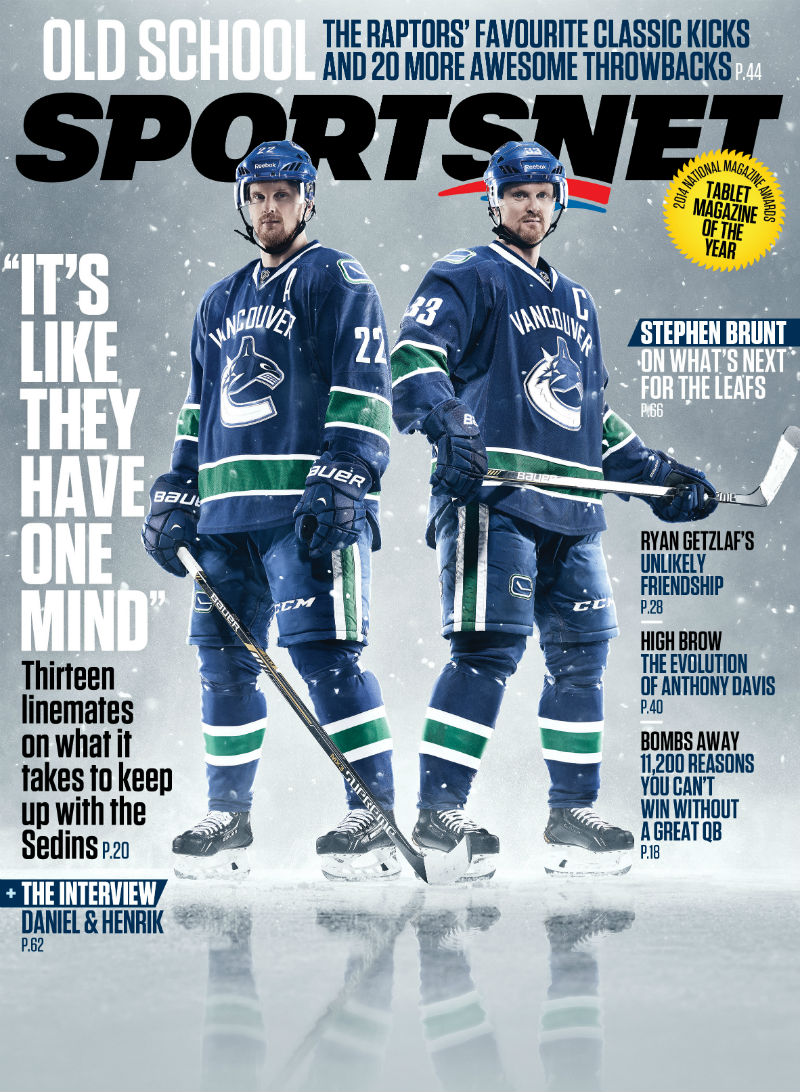 ATTENTION Rogers and Shaw customers. Already enjoying Sportsnet ONE? Now get access to digital editions of Sportsnet magazine at no extra cost.
---
For all of the outside focus there's bound to be on tanking away the final 28 games you'll never be able to convince a player to think like that. Some of the Leafs have even started getting asked about it, which is insane.
The reality is that if the Leafs play more games like this, they're bound to do their fair share of winning down the stretch. Reimer even offered a prediction: "I know that if we play like we can we'll win 10 in a row."
It's just been that kind of upside-down season, ridiculous highs and soul-destroying lows.
The last month has been the most difficult of all, with trade rumours starting to pick up and the group's confidence smashed into a million pieces on the floor.
"To go 11 games winless, it's tough, it's frustrating, it's a long stretch," said Holland. "This win was much-needed. It was much-needed after three games, after four games, but especially after 11."
About the only one who didn't seem buoyed by the result was Lupul. Instead, there was a hint of wistfulness in his voice.
Back in November, he expressed a belief that this was the final season the core group of players would get together and he acknowledged Saturday night that his feelings hadn't changed, especially with the March 2 trade deadline approaching.
"There's going to be changes," said Lupul. "For sure. I don't know who or what, but all we can focus on is trying to put a streak together here and try and do something miraculous."
So there was relief and excitement at the end of a losing streak, but also some unspoken regret.
The Toronto players sincerely believe they're a better team than what they've shown this season, but that doesn't really mean very much now.
"We didn't deserve to lose 11 straight — absolutely not," said Lupul. "That was ridiculous some of those nights. Goals going in from centre ice, we're hitting four crossbars a game, it seemed to be something different every night.
"We certainly weren't as bad as that showed, but you've got to find ways to win games. You can't leave being satisfied saying 'We lost 1-0, but we outshot them 30-15.' That doesn't get you anywhere."
Onwards, and upwards.