NEWARK, N.J. — Being an unrestricted free agent without arbitration rights, defenceman Damon Severson was hoping to get contract from the New Jersey Devils that would carry him over for a couple of years.
The Devils instead gave the 23-year-old Severson a vote of confidence, signing him to a six-year, $25 million contract that will keep him with the team through the 2022-23 season.
"Damon brings an important dimension to our hockey club and he is a young defenceman that we are excited to work with," general manager Ray Shero said Monday in announcing the deal that gets Severson signed in time for the opening of training camp this week. "This deal shows our ownership's commitment in what we continue to build here."
Severson will earn $2.5 million this season and his salary will escalate to $5.1 million in the final year of the contract. He set career highs with 28 assists and 31 points in 80 regular-season games last season, leading all New Jersey defencemen in assists and points.
It is expected that Severson will get a chance to pair with Andy Greene on the Devils' top defensive unit.
Severson had hoped that the contract would be settled before the start of training camp, but this was pushing it.
"I just didn't want to be the type of guy that missed training camp or took some time skating away from the team," he said in a conference call. "I wanted to be here with the guys in camp preparing the same way as everybody else."
Severson said he was open to signing a contract to bridge a couple of years or getting a long-term one.
"With the long-term deal I am happy to be here," Severson said. "I am comfortable now and I guess just forward to what is to come here with all the moves we made in the off-season. I am very happy to get it done. Long term in New Jersey was what the main goal was."
The Devils have not made the playoffs since going to the Stanley Cup Finals in 2012. They drafted Nico Hischier with the first pick overall in the NHL draft in June, signed veteran free-agent centre Brian Boyle and defenceman and Hobey Baker Award winner Will Butcher, and acquired left wing Marcus Johansson from the Capitals.
"You can tell we want to turn the page here and get this going in the right direction," Severson said.
September 11, 2017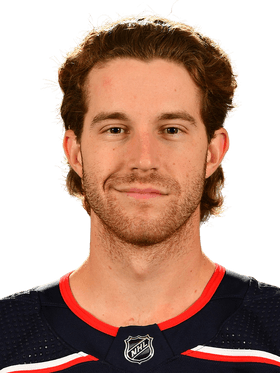 ---
SIGNED BY
New Jersey Devils
SALARY CAP HIT
$4.17 million