It's not often that you see a forward rise from relative obscurity in minor leagues to NHL stardom, but that has been the shocking path we've been witnessing with Ottawa Senators sniper Mike Hoffman.
After two solid, but unspectacular, seasons in the American Hockey League, Hoffman began to blow the doors off offensively during the 2013-14 season in Binghamton, with 30 goals and 67 points in 51 games. But at 24, usually that isn't a sign of future NHL dominance. Yet the next season, Hoffman shocked everyone with a 27-goal, 48-point season in the NHL, and has taken yet another step forward this year with 15 goals and 27 points in 25 games.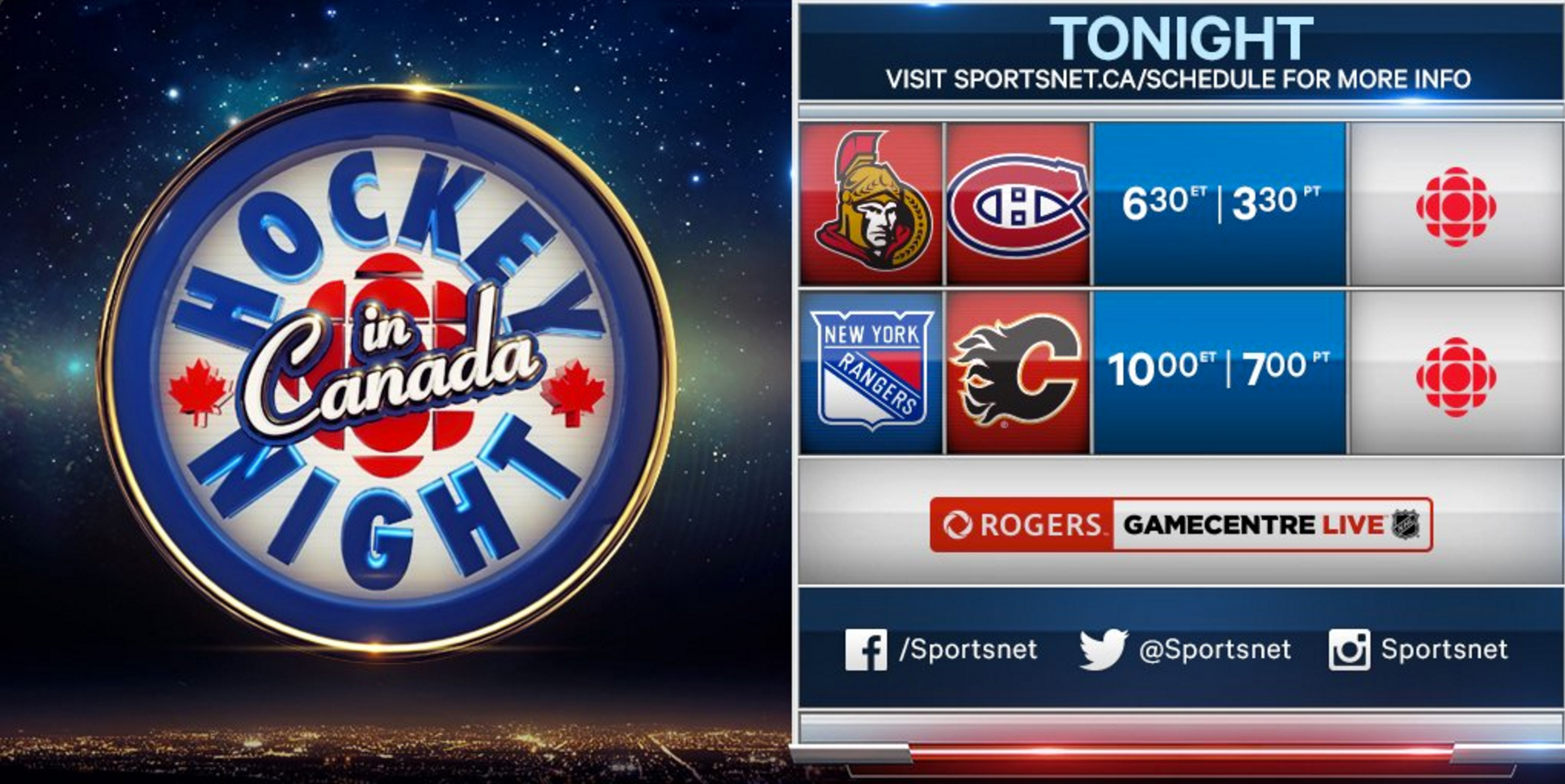 Hoffman has been so impressive; he garnered two full points in Elliotte Friedman's weekly 30 Thoughts blog this past week. Yet right after that column went up, Senators coach Dave Cameron decided to take Hoffman off the top line, and replace him with defenceman Mark Borowiecki.
There has been a consistent cry from fans for Hoffman to get more ice time, while the coaching staff has been fairly adamant he is a defensive risk and that's why they need to be careful with his deployment, but is it true?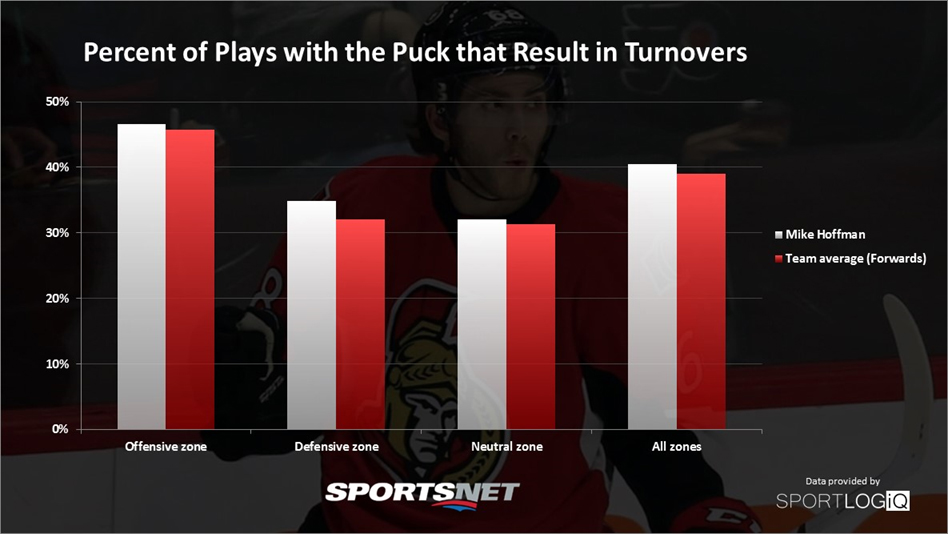 One thing all coaches keep pretty close track of is turnovers. They may not have the numbers tracked on paper, but they watch for it. A higher percentage of Hoffman's plays result in turnovers than his teammates in every zone, which isn't a good thing for him.
Hoffman is also a very high-event player, he's very involved in the play, meaning that in raw terms he turns the puck over a lot. However, you can see pretty clearly from the graph that while Hoffman does turn the puck over more often, the difference from team average is not very large – under a percentage point in the offensive and neutral zones.
It would obviously be preferable for a top-six forward to have a lower than average turnover rate, but you have to also realize that his style of play, which produces more scoring chances, will also produce more turnovers. The question then becomes whether Hoffman's offensive ability outweighs his defensive liability, and… Yeah, it does.
The only player on the Senators who is comparable to Hoffman in offensive impact is Mark Stone, who is a better playmaker but not as effective of a scorer. Hoffman leads the Senators in scoring chances per minute played, and scoring chances that hit the net. While he isn't as impressive a playmaker as Stone is, Hoffman completes the second-most passes to the slot among Senators forwards, and he's involved with creating more scoring chances per minute than anyone else on the team, even Erik Karlsson.
One area Hoffman could improve on is his ability to make plays off the rush, but considering he's the guy you want finishing plays there instead of setting them up, I don't think it's much of a priority.
Hoffman isn't going to be a point-per-game forward through his late-blooming prime, but he is a first line scorer without a doubt. Quibbling about his play being a risk in the defensive zone just doesn't make sense long term.