WINNIPEG — Drew Stafford and Tyler Myers are living in the moment, but they haven't forgotten the past.
The former Buffalo Sabres players remain grateful for their trade to the Winnipeg Jets and the opportunity to be in the playoffs instead of with a Sabres team that's in turmoil.
"There were some pretty dark days in Buffalo, where we really didn't know how things were going to work out," Stafford said after Tuesday's practice. "You just had to do your best to make sure you were showing up every day and putting the work in and doing your job."
STANLEY CUP PLAYOFFS: | Broadcast Schedule
Rogers GameCentre LIVE | Stanley Cup Playoffs Fantasy Hockey
New Sportsnet app: iTunes | Google Play
That's what he and Myers did, and then on Feb. 11 they were traded to Winnipeg as part of the deal that sent Evander Kane and Zach Bogosian to Buffalo.
Now they and their new teammates are taking on the Anaheim Ducks on Thursday in Game 1 of their Stanley Cup first-round series.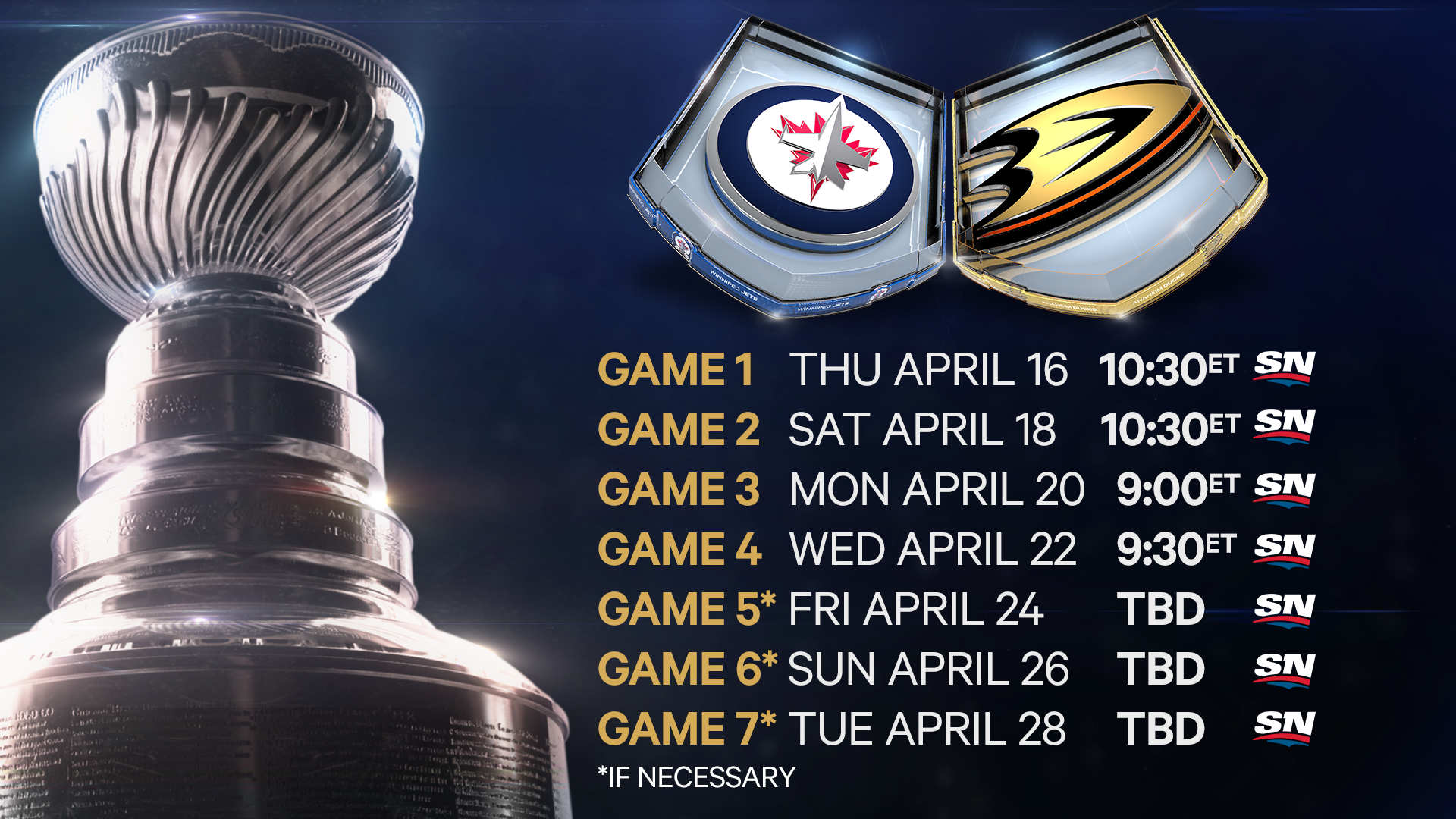 "I was fortunate enough to, I guess, play well enough to get some looks and I got picked up by a team that's in a playoff hunt," Stafford said. "That's why you play the game, you want a chance at winning the Cup. Being in the hunt, and being in the mix for the playoffs again, it was definitely refreshing."
The nine-year veteran has become a valuable addition to the Jets. He collected nine goals and 10 assists in 26 games with his new team, including a career-high nine-game points streak that began in mid-March. He had nine goals and 10 assists in 50 games with Buffalo.
Myers has used his six-foot-eight frame and veteran smarts to bolster Winnipeg's blue-line, contributing three goals and 12 assists in 24 games.
"When I first got to the Jets, it was a team that was on an upswing," said Myers, who was Buffalo's first-round pick (12th overall) in the 2008 entry draft.
"I was very fortunate to be able to come in and help as much as I could to make a playoff spot. Looking back, I'm really happy to be part of this team."
---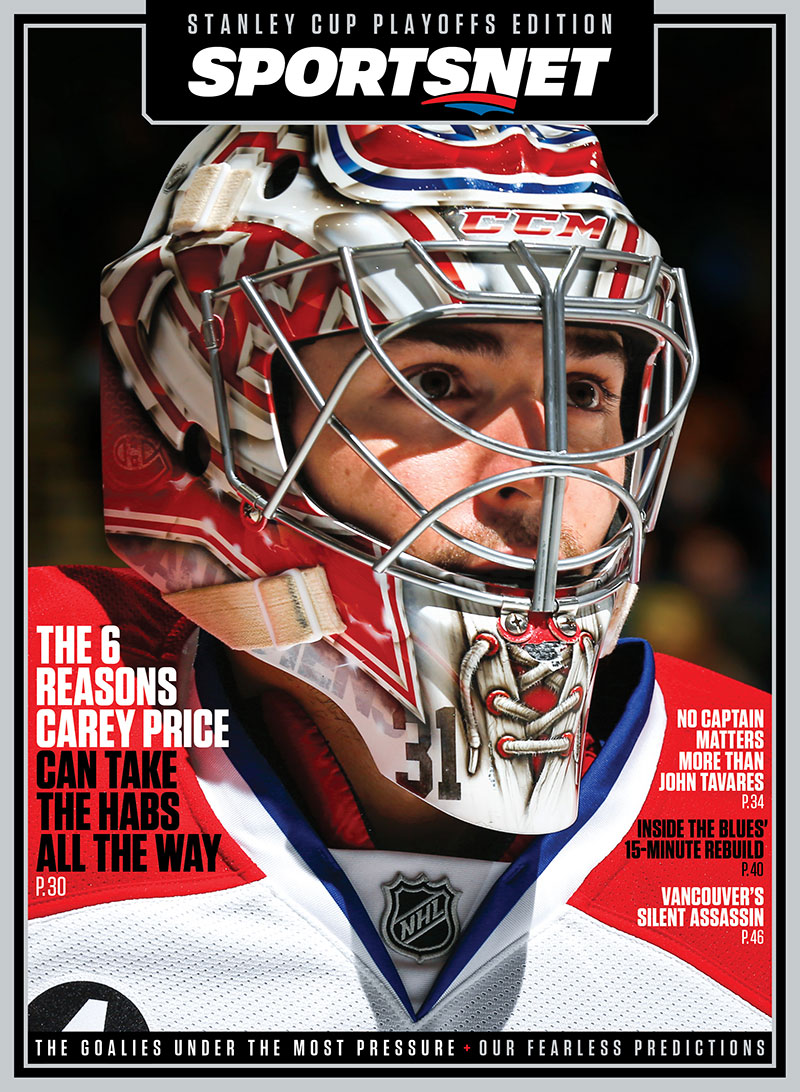 Sportsnet Magazine Stanley Cup Playoffs
Edition: The six reasons why Carey Price can take the Montreal Canadiens all the way. Download it right now on your iOS or Android device, free to Sportsnet ONE subscribers.
---
He and Stafford experienced playoff hockey with Buffalo in back-to-back seasons from 2009-11. Stafford was also with the Sabres for the 2007 playoffs.
Stafford has stayed in contact with some of his former Buffalo teammates, who finished last in the NHL and then saw head coach Ted Nolan fired.
"The guys that I have kept in touch with, obviously they wish me the best of luck," Stafford said. "I've talked to the other guys that have gotten traded as well, a couple of them are on playoff teams now, so I've wished them well."
The pair is among 14 players on the Jets roster who've suited up for a total of 301 NHL playoff games.
One player whose name isn't on the list is centre Bryan Little, although his resume boasts 556 games.
"You realize how tough it is to make it in the playoffs," said Little, whose career began in 2007-08 with the former Atlanta Thrashers. "I've definitely been through a lot of ups and downs. Been close a few times, but I don't think the teams I've played on ever had that extra push to get in until this year."
Rookie centre Adam Lowry knows he's fortunate.
"There've been some guys that have put a lot of time in this league and they've been pretty productive players and this is going to be their first chance at the playoffs so you realize it's pretty tough to get here," Lowry said.
"(You want to) kind of just enjoy this moment, take it in. With it being Winnipeg's first time back in the Stanley Cup playoffs (since 1996), the whole city's excited and they're behind us.
"We're all excited in here. I think it's going to be a special time for this group."
The Jets put less than 1,000 tickets for next week's two home games on sale Tuesday morning and sold out in less than five minutes.
The team left for Anaheim after Tuesday's practice. Forward Mathieu Perreault (lower body) didn't practise again, but head coach Paul Maurice said he expects him to play "sooner rather than later."