BUFFALO, NY–The man at the centre of the Buffalo Sabres' rebuild and one of the NHL's biggest young stars crumpled in obvious distress Wednesday morning.
Practicing one day before the Sabres kick off a season packed with so much hope, Jack Eichel let out a piercing scream that immediately signalled trouble. The 19-year-old sustained a left ankle injury that put him on the ice for several minutes before teammates carefully helped him up and guided him toward the dressing room.
"Initially, he goes down in a lot of pain, obviously," said coach Dan Bylsma Wednesday. "I think the initial shock of it is you see that, but we're going to let it calm down here and let him get evaluated."
Rash assumptions were rampant inside the newly minted KeyBank Center when Eichel—who finished second in rookie scoring last season with 56 points in 81 games—went down. A boisterous practice immediately fell silent as Sabres from all over the ice gathered and hovered.
"I didn't really see what happened, I just saw the commotion," said defenceman Cody Franson.
There really wasn't a lot to witness on the play. Eichel moved to the front of the net during a power-play drill, may have clanked skates a bit, then buckled as he turned to follow a loose puck.
Any time on the shelf for Eichel would be a huge blow for an up-and-coming Sabres team with playoff aspirations. Of course, hard-luck is nothing new in Buffalo, even in a limited sample size. After signing with the Sabres as the top free agent on the market, right winger Kyle Okposo took a pre-season shot on the side of the knee and will miss the team's opener versus the Montreal Canadiens on Thursday.
Ryan O'Reilly, the club's No. 2 centre, has been plagued by back spasms during training camp. A year ago the Sabres lost Robin Lehner for months after the goaltender suffered a high-ankle sprain during his first start of the season. Lehner was acquired in a summer 2015 trade with Ottawa and had been anointed as the Sabres goaltender of the future.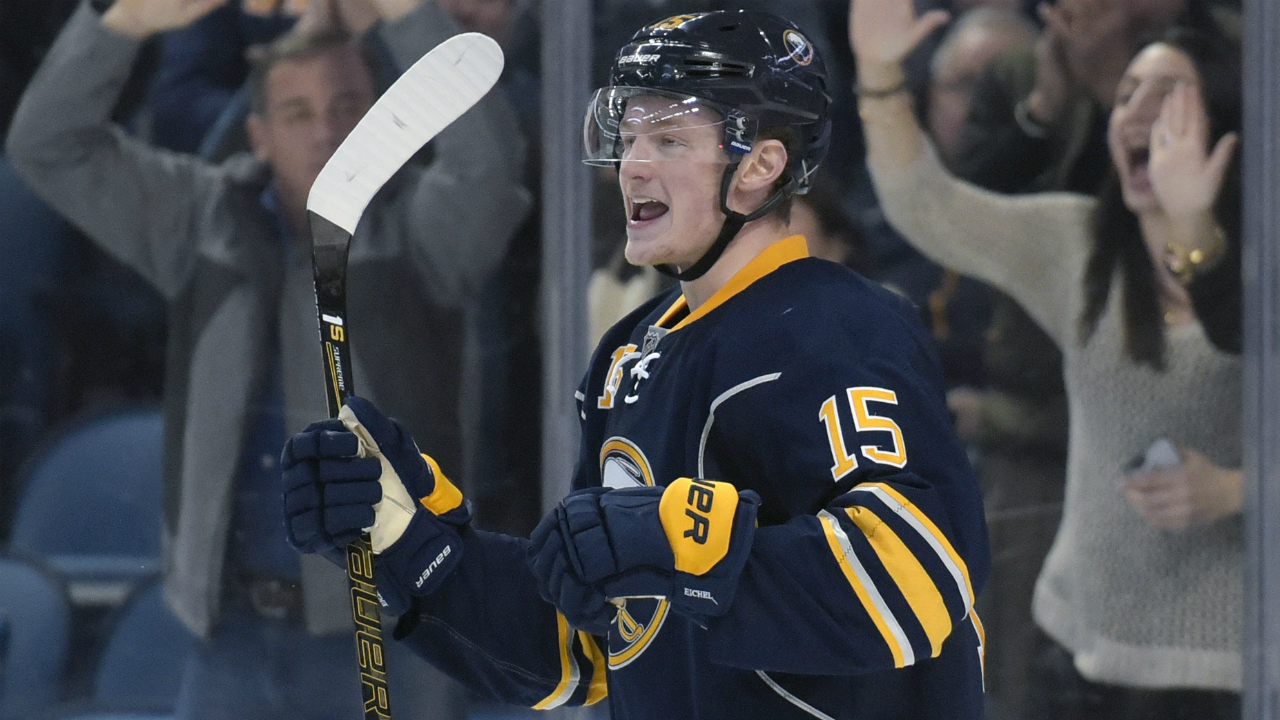 Now the Sabres are losing their No. 1 centre and most offensively gifted player to an injury at a practice that was painfully close to its conclusion.
"We're eight minutes away from practice being over and getting ready for a game tomorrow and that happens," Bylsma said. "It kinda takes a little chunk [of enthusiasm] out of the team."
You could say the same thing of the entire league.